Legendary's Dashaun Wesley on Voguing and Why Sisqó "Will Forever Be" His Favorite Artist

Legendary host and MC Dashaun Wesley first discovered his love of dance at just 4 years old, competing in yearly dance-offs to celebrate his Brooklyn, NY neighborhood. Then came his introduction to the world of voguing — a highly stylized form of modern dance that often imitates poses struck by models on a catwalk, and evolved from the ballroom scene.
As a kid, Wesley struggled to find mentorship and a place to fit in as a young, Black, gay dancer. At 14 years old, things cleared up for him while walking down Christopher Street in New York City's West Village. "I saw this one guy playing vogue music from a huge boom box," he told POPSUGAR. "He had a crowd following him, so I started following them. A young intrigued Dashaun wanted to learn about that world. From that day on, I kept coming back so I could see it and teach myself how to participate."
"From that day on, I kept coming back so I could see it and teach myself how to participate."
Prior to getting involved in the world of voguing and ballroom, Wesley was influenced by artists like Michael Jackson. "Growing up, one of the people that I would see majorly on television was Michael Jackson. The dance aspect of it all was exciting, and his movement was something so good," he revealed. His favorite artist today, and "will forever be" as he makes sure to add, is Sisqó. This isn't just because "Thong Song" is a bop; it's "because he was a mover and a dancer as well." When it comes to dance, everyone Wesley has looked up to started with the fire of movement and activity. "It's in how they move and how they present themselves. When I think of these people, they get me excited."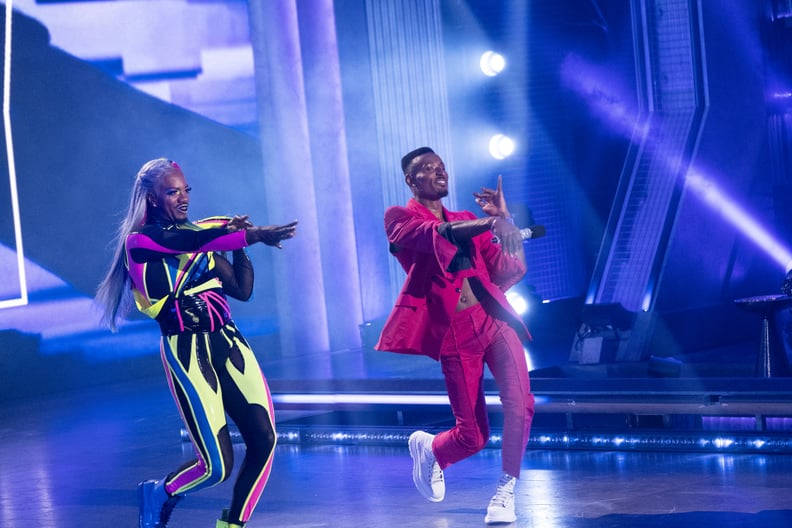 This excitement and passion extends far beyond dance, including but not limited to his love for vogue and his role as a host in the ballroom scene. A big misconception people have about ballroom culture is due to the fact that, as Wesley explains, it's not always the community explaining their own story. "Because we were so underground and all about celebrating one another, we didn't have any moments to speak out and to reach the public," he stated. "The majority of our stories were being told because of the things we were doing. You had people like Willi Ninja, who was working with celebrities on how to fix their runway walk or be models. While he was a trainer and a coach, he also was a great performer."
Wesley continued, "Then you had Luis and Jose Extravaganza, who were on Madonna's Blond Ambition Tour, which was such a pivotal moment for the scene. What I mean about the misconception is that people will tell stories from what they see rather than learning from us." This allows for only a small portion of the community to be heard and leads to inaccurate ideas or depictions of the community. "We had small speaking moments, but not like the opportunity we have today to speak to the world. It makes it so that we can speak for our community rather than just listen to what's being told about us."
"It becomes an issue when you don't include us and you just want to jump on without learning about who we are and why we do what we do."
An issue the ballroom community faces is cultural appropriation of everything from fashion and makeup to styles of dance. But where exactly is the line between appreciation and appropriation? For Wesley, it's all about taking the time to find out the immediate details that need to be found out. "What happens when people appropriate is that they don't take the time to educate themselves. The line between the two is still thin at this moment because we have other people who are telling stories in their own ways," he shared. "We are so open, supportive, and loving that we'll usually answer every question. The only thing you have to do is reach out to the scene. It becomes an issue when you don't include us and you just want to jump on without learning about who we are and why we do what we do."
Something to remember is that the scene is still really big, which is why Wesley believes people think it's difficult to try and get connected. "People think it's difficult to learn how to get connected to the community, but it really isn't. We have seminars, we have conversations, and we have drop-in centers," he offered up. "We also have appointments about everything as far as ball culture is concerned."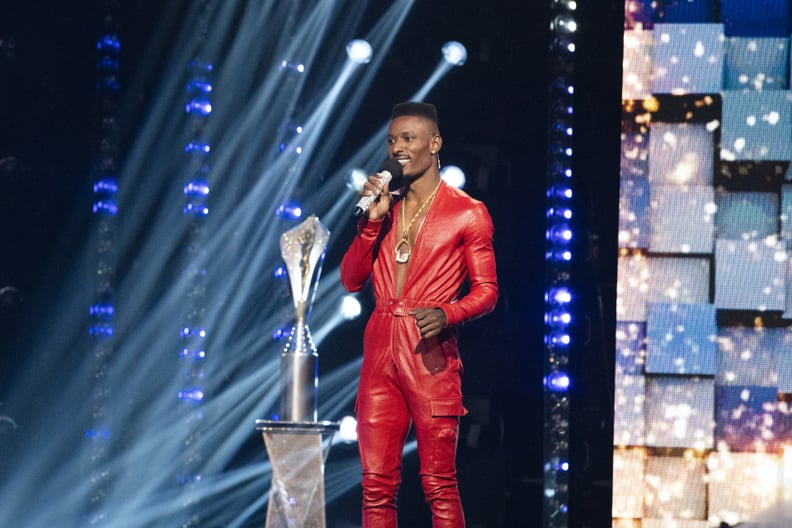 The past couple of years have been an exciting time for ballroom, seeing as shows like Pose and Legendary have introduced a more authentic representation of the scene to the mainstream. As MC on Legendary and Shadow Khan on Pose, Wesley has been more than happy to educate on the subject. "I wouldn't change it for the world. I've been seen for a very long time and remember the season before I did America's Best Dance Crew with Vogue Evolution. A dance group did one of Leiomy's moves," he divulged. "We all called each other like, 'Oh my gosh, did you see that Leiomy? Did you see them do this?' And when we realized other people were watching us — when we thought we were only watching ourselves — then we knew that we were making a much bigger impact."
What's great about Legendary, at least for Wesley, is that it shows everyone how talented the community is. "Hosting Legendary is a little bit different from the actual ball because it's so interactive and in your face right then and there," he revealed. "There's only so much that we can do because the camera can't catch everything. You just have to make sure you go hard or you're going to go home. It makes the excitement for it so much better." As for what he wants to see from a third season, it can be summed up with the bigger, the better. "I want these next houses to come even harder — and they will — so you can definitely see another dynamic of houses rather than what we've seen so far."
"When we realized other people were watching us — when we thought we were only watching ourselves — then we knew that we were making a much bigger impact."
While Legendary has been full of excitement, the end of Pose has been an emotional roller coaster. "I'm just excited that Pose has been able to speak to many people while also getting into the emotions of what this culture and community has been through," Wesley disclosed. "It was a perfect time and moment to speak on a community that has been so underground for so many years. I feel like it won't be the last that you're going to see of Pose, but until then, I'm glad that people loved what was executed on the show."
Hopefully, the Legendary's and Pose's of the world will open the door to better LGBTQ+ representation in Hollywood. Too often, Wesley notes, Hollywood often typecasts situations. "We get into this mindset of if we meet one person, we immediately think that's how everyone is. When you think about anyone being an openly gay man, it's almost always attached to a feminine scene rather than to a spectrum about who they are as a person," he explained. "How Hollywood can do better is by listening to what the LGBTQ+ participants or members of the community have been through. We've already had the clichéd conversations about coming out or how rough it is. Now we can talk about anything. Let's speak about the issues that we don't get to hear or see on television or publicly inside the industry."
His advice to Hollywood is all about listening to the community which will, in turn, hopefully lead to more uplifting stories. Wesley also has a few words of wisdom for his younger self. "You're going to be OK little man," he shared at the end of our interview. "Just keep pushing through. And hold on to the faith and the good vibes that you had when you started."