After Reading Dial A For Aunties, I'm Even More Excited About Netflix's Onscreen Adaptation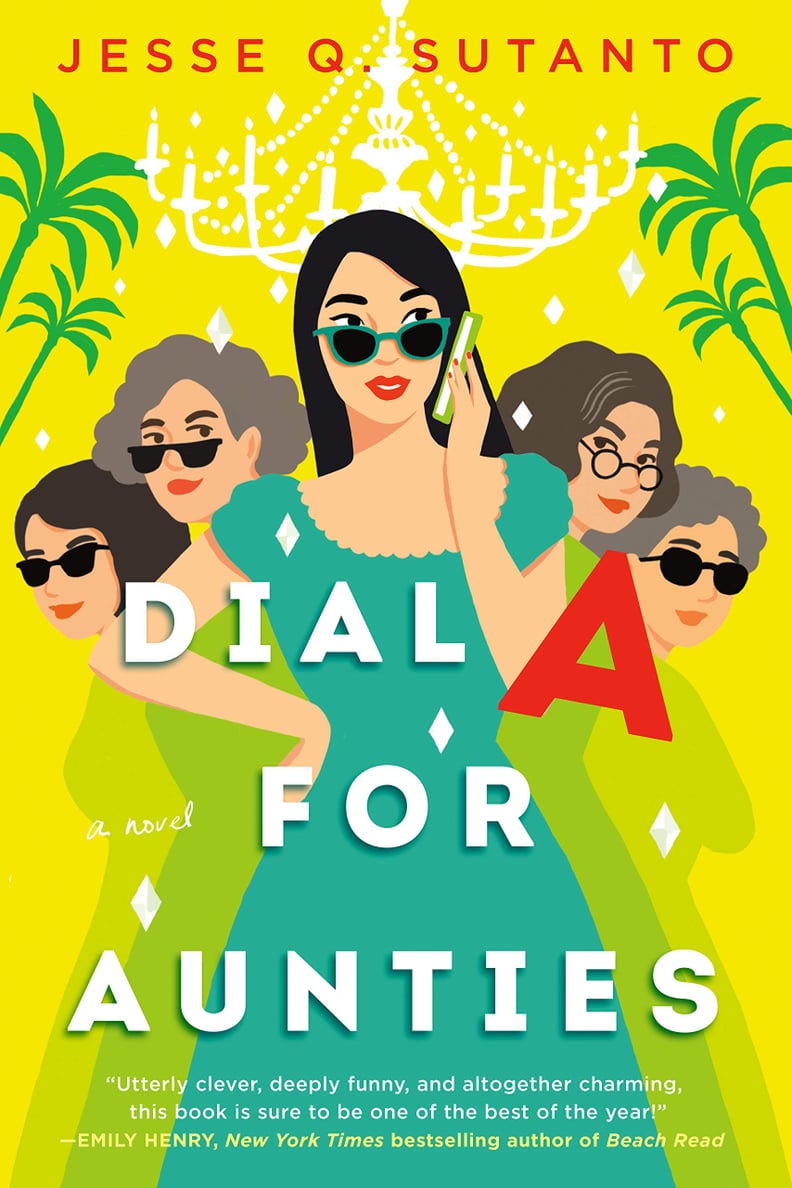 Every editorial product is independently selected by our editors. If you buy something through our links, we may earn commission.
You know when you finish a book that's just so good, you can't wait until it gets turned into movie? Well, that's exactly how I would describe Jesse Q Sutanto's upcoming novel Dial A For Aunties (out April 27). In fact, the book is already being adapted for the screen by Netflix and Fresh Off the Boat creator Nahnatchka Khan! The story centers around Meddelin Chan, a photographer who has a wedding business with her mother and aunties. All her life, she has believed there is a curse on her family that causes men to flee, but she has never experienced it firsthand . . . until now.
"Hysteria rises from deep in my stomach and I have to swallow it down. Trust Ma to take pride in my etiquette when I've just shown her my date, whom I've killed, in the trunk of my car."
Following a blind date gone completely wrong, Meddelin finds herself enlisting help from her mother and aunties to cover up an accidental murder. As if that wasn't complicated enough, things really go haywire the next day as the entire family has to work a wedding at a hotel resort owned by — wait for it — Meddelin's college boyfriend and love of her life. What could possibly go wrong, right?
Though the story is intriguing to say the least — I was on the edge of my coach seat by the final few chapters — it's also filled with heart, love, and laughter as Meddelin grows closer with her family in a way she never expected.
Standout Quote
"Aiya, we call it curse at first because yes, of course we are sad that our husbands all leave us. But after few years we realize actually, is not a curse. It is family blessing."
Mindset
While the beginning of the book sets up the story by going back and forth in time, the drama really picks up in the final chapters. Go into Dial A For Aunties expecting a few laughs, heartfelt moments, and plenty of drama and twists.
Where You Should Read It
Since this book is broken up into short, digestible chapters, it's a great read for when you're commuting or wanting to get in some reading time after a long day at work.
Read This If You Like . . .
If you loved Crazy Rich Asians and all the comedic family drama, you'll definitely get a kick out of this story.
POPSUGAR Reading Challenge Prompt(s)
This novel can check off more than one 2021 POPSUGAR Reading Challenge prompt; just pick the one that fits best for you.
A book that's published in 2021
A book where the main character works at your current or dream job (if you're a photographer)
A book about do-overs or fresh starts
How Long It Takes to Read
With only 410 pages, you can easily finish this book over a weekend. Bonus: the chapters are pretty short, which makes the story go by much faster.
Give This Book to . . .
A friend who loves reading books before they become movies, a lover of love and weddings, or someone who appreciates a hilarious, chaotic storyline with a side of family drama.
The Sweet Spot Summary
Jesse Q Sutanto's novel Dial A For Aunties ($26) is a hilarious and heartfelt journey that will have you laughing, at the edge of your seat, and dream-casting the Netflix adaptation by the final page.
Emoji Rating
🚘 + 😅 + 💕