Dune: What Song Plays in the Trailer?
If the Song in the Dune Trailer Sounds Familiar, It Might Be Because It's a Pink Floyd Cover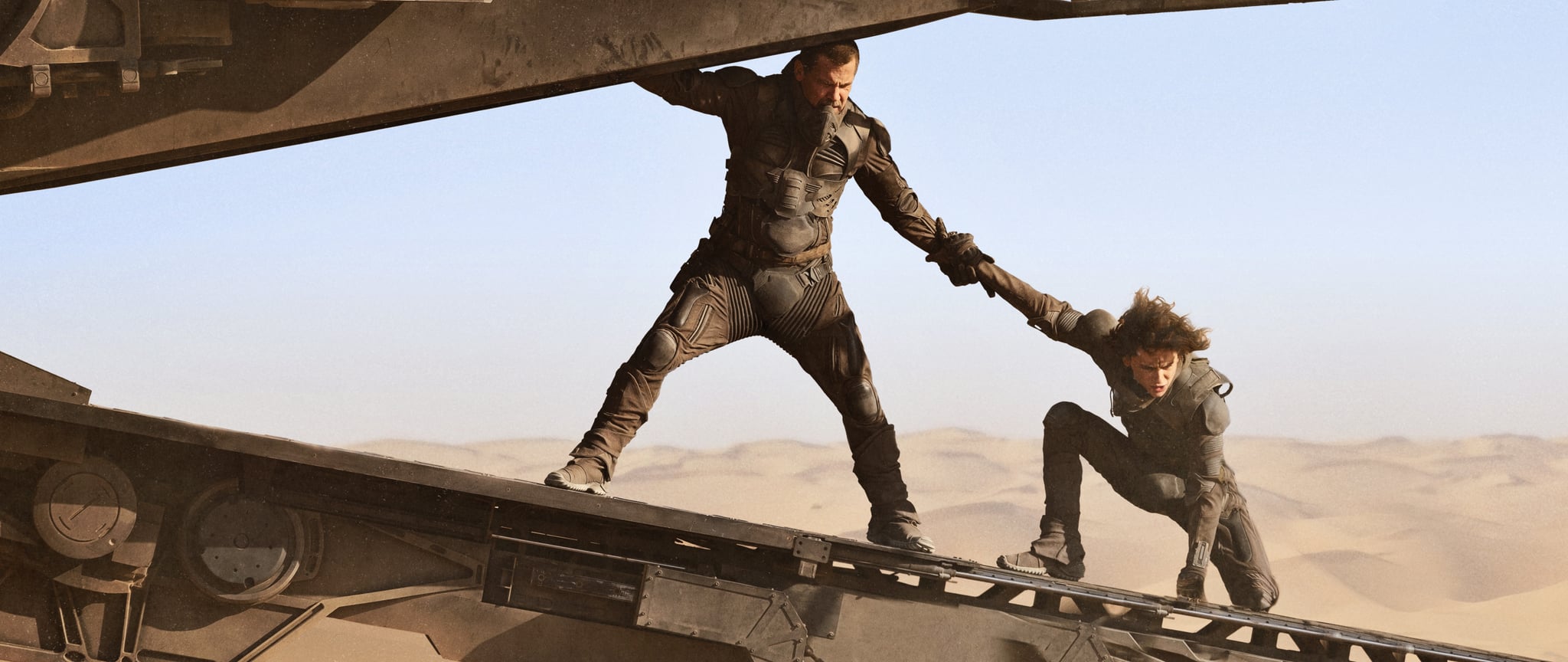 Did you recognize the song in the first trailer for Dune? While catching the first glimpse of Timothée Chalamet as Paul Atreides setting foot on Arrakis, we hear the distinct words, "all that you touch and all that you see." These are, of course, the opening lyrics to Pink Floyd's "Eclipse."
"Eclipse" is the final track from Pink Floyd's 1973 album Dark Side of the Moon. The version heard in the trailer is a new arrangement by the film's composer, Hans Zimmer, who gave it an orchestral feel that fits right in with the epicness of the film. It's also rather fitting that "Eclipse" was chosen to accompany the Dune trailer, seeing as the film's set in space (in 2004, the song was used to wake Mars probe Opportunity).
The lyrics themselves are befitting of Paul's story. "All that you touch / And all that you see" represents his first visit to Arrakis and how it differs from the province he grew up on. Meanwhile, "And all that you love / And all that you hate" is the betrayal Paul and his mother, Jessica, must survive. Finally, "And all that is gone / And all that's to come" represents Paul's past and future and whether or not he'll be able to learn what his ancestors couldn't. Hopefully a full version of the cover is released before the film drops on Oct. 1, 2021. Until then, you can listen to the original below.