Watch Dwayne Johnson's 2021 People's Choice Awards Speech
Dwayne Johnson's Powerful PCAs Speech Shows Exactly Why He's the People's Champion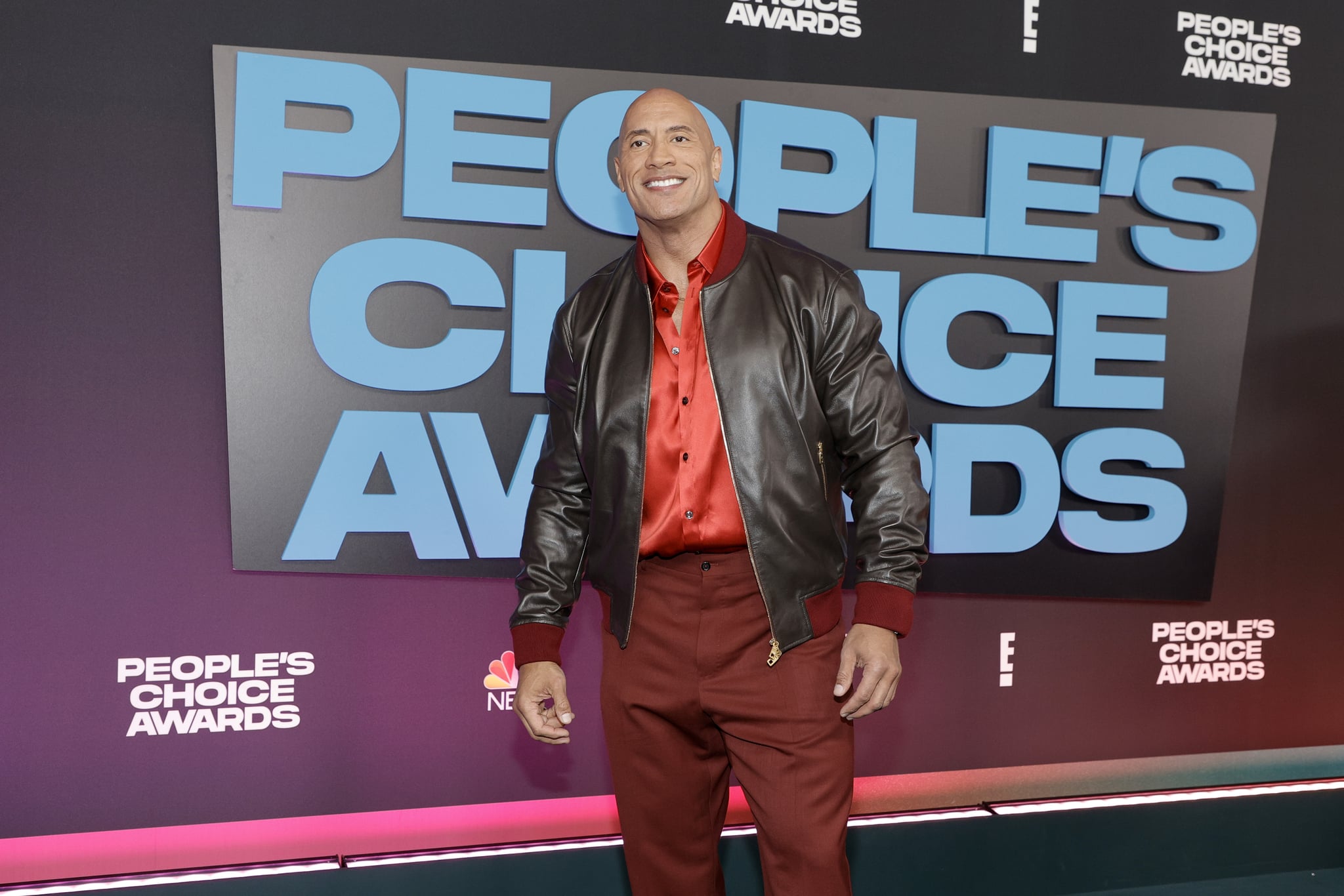 Image Source: Getty / Amy Sussman
Dwayne Johnson has always been known as "The People's Champ," but now he officially has a trophy to back it up. On Tuesday, Jeff Bezos presented the 49-year-old actor with the people's champion award for his philanthropic efforts and contributions to the entertainment industry at the 2021 People's Choice Awards in Santa Monica, CA.
During his speech, Johnson recalled the first time he met the original People's Champion, Muhammad Ali, and explained the reason he used to refer to himself as such during his WWE days. After saying a few words, Johnson invited a young woman named Shushana from the Make-A-Wish Foundation on stage and gifted her his award. "I met her earlier. I told her how inspired I was by her story. She is a survivor. She has fought literally for her life," he said. "She has inspired her family, her friends, now you guys here, now the world that is watching." Johnson then ended his speech with a powerful message: "It's nice to be important, but it's more important to be nice."
"Dwayne is one of the most beloved actors of our time who has achieved unprecedented success throughout his career," NBC Universal's Jen Neal previously said in a statement. "During a period where there has been a lot of uncertainty, Johnson has displayed an uncanny ability to raise spirits and make people smile despite circumstances. His philanthropic efforts and international social media presence has made him a cultural leader and inspiration to many, making him the perfect recipient for The People's Champion Award of 2021." Grab some tissues, and check out Johnson's inspiring speech ahead.