Taylor Swift's "The Man" Music Video Is Overflowing With Powerful Easter Eggs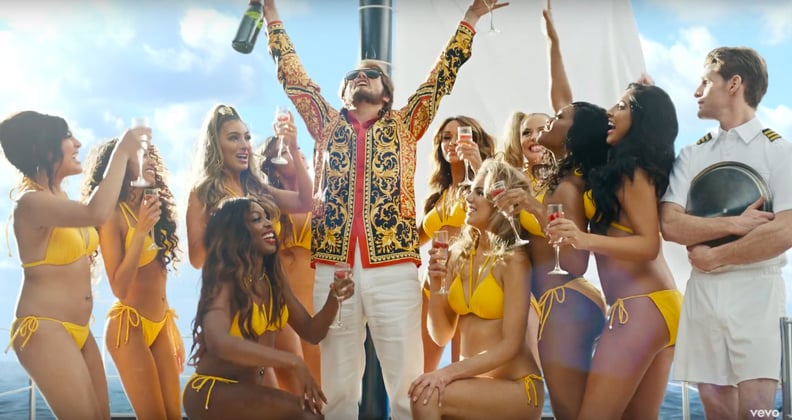 01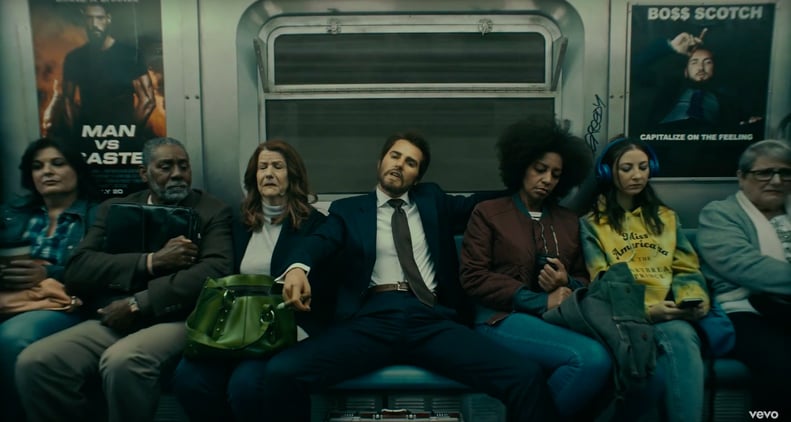 Taylor Swift's Lover Merchandise
As Swift manspreads on the subway, one of the subway riders can be seen wearing the singer's "Miss Americana" hoodie.
02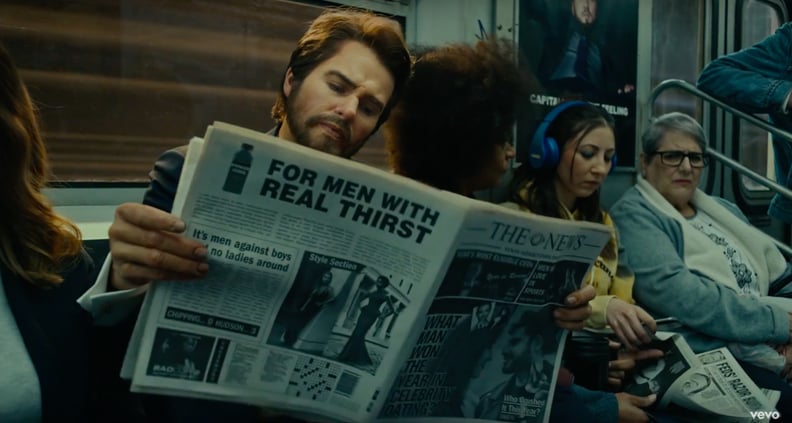 Headlines in the Newspaper
As Swift reads a newspaper, one of the headlines reads, "What man won the year in celebrity dating?" It seems to be a reference to the harsh scrutiny Swift has faced for dating in the public eye over the years.
03
Taylor Swift's First Six Albums
As Swift pees on a wall in the subway station, we see graffiti that represents Swift's first six albums, which are now owned by Scooter Braun through his acquisition of Big Machine Records. There is even a sign that says, "No scooter allowed," along with another piece of graffiti that simply says, "Karma."
04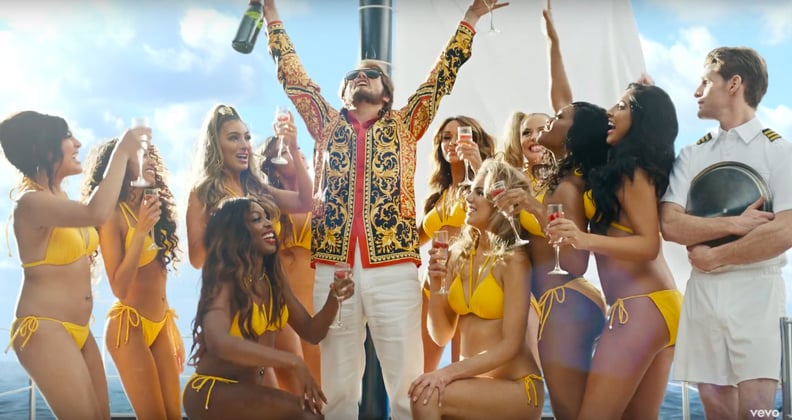 Like Leonardo DiCaprio
Just like in the song's lyrics, Swift makes reference to actor Leonardo DiCaprio when she sings, "I'd be just like Leo, in Saint-Tropez" while drinking champagne and surrounded by models on a yacht.
05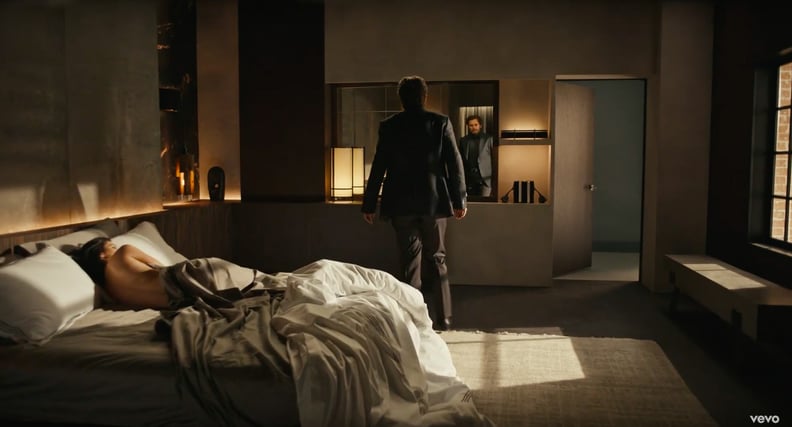 Kanye West's "Famous" Music Video
In one part of the video, Swift seemingly makes reference to Kanye West's "Famous" music video — which infamously included a shot of naked celebrities (including Taylor Swift) in bed with him — as we get a glimpse of a woman naked in bed. Even the sheets look similar to West's video.
06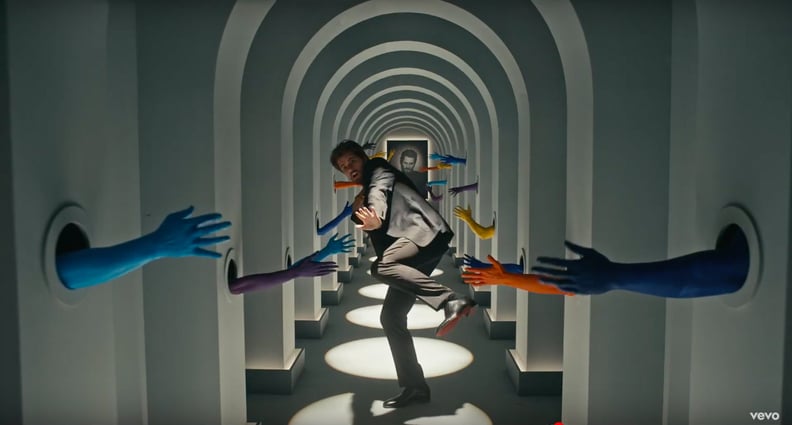 19 Hands in the Hallway
07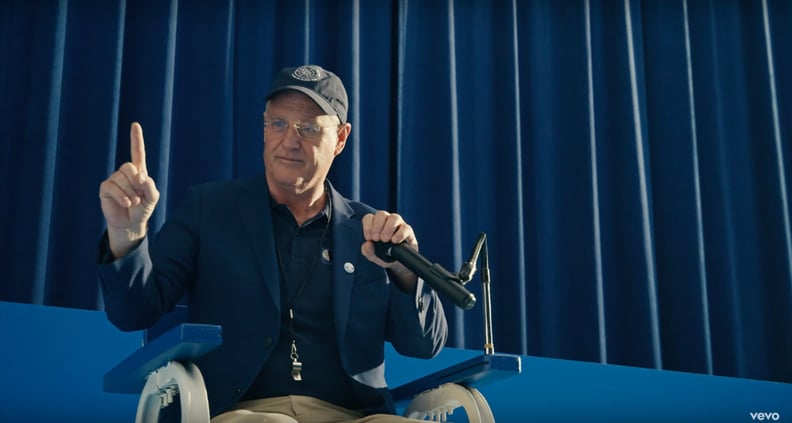 Taylor Swift's Dad, Scott Swift
Swift's own father, Scott Swift, makes a cameo in the video as a referee during the tennis match.
08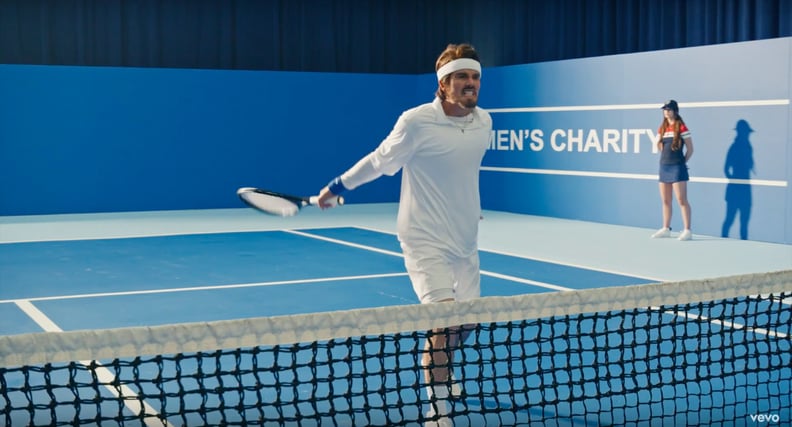 Showing Support For Serena Williams
09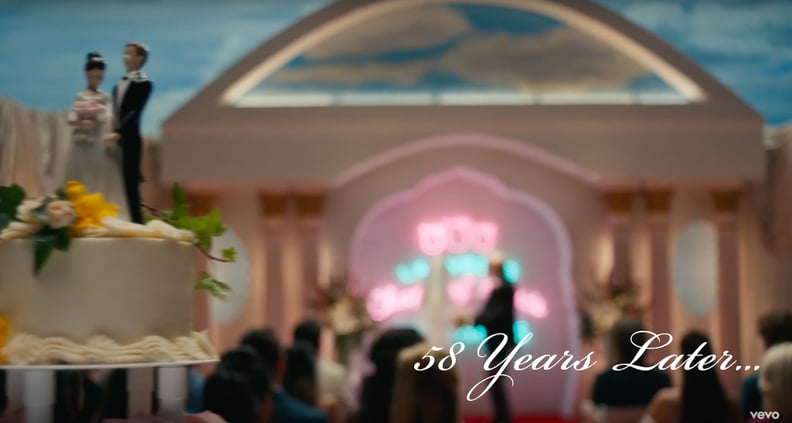 58 Years Later
It wouldn't be a Taylor Swift music video without a reference to her lucky number. In one part of the video, there is a flashforward to 58 years later. As Swifties pointed out, 5+8=13.
10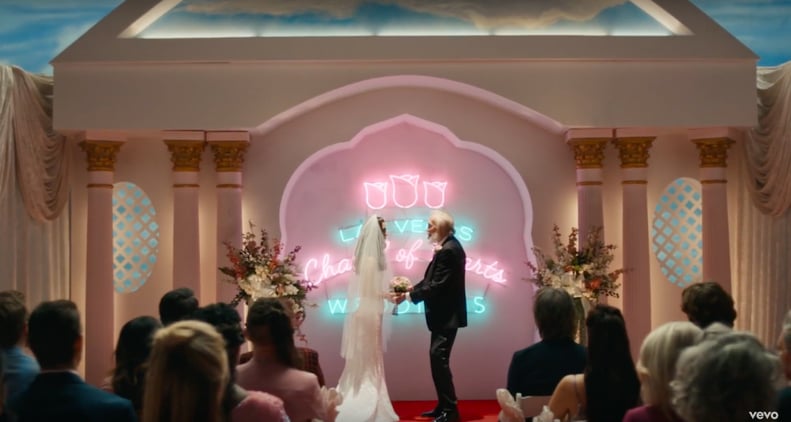 5 Holes in the Fence
11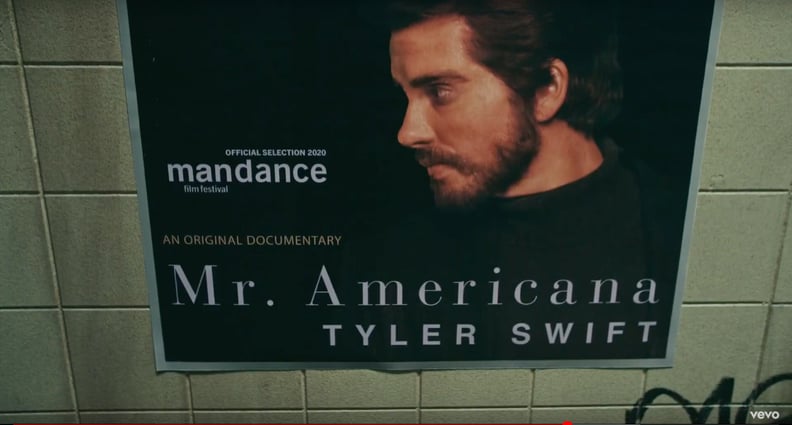 Mr. Americana
In the subway, there is a shot of a movie poster that swaps Swift's Miss Americana documentary for Mr. Americana starring Tyler Swift.
12
Director Taylor Swift
At the end of the video, Swift comes face to face with "the man," as she gives him some notes about his performance. There's an extra focus on the director's chair, seeing that this is the first music video Swift has directed solo.
13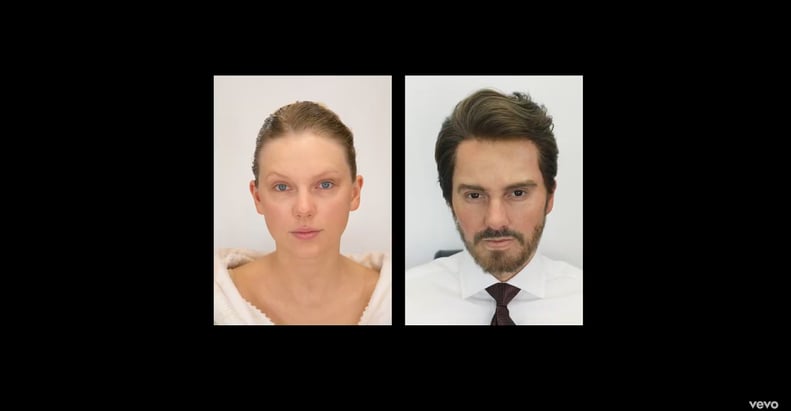 Taylor Swift Is the Man
At the end of the video, it is revealed that Swift is actually the man in the music video, which is perhaps the greatest Easter egg of all. Dwayne "The Rock" Johnson also lent his voice to Swift's male counterpart.
Watch Taylor Swift's "The Man" Music Video