6 Interesting Facts Taylor Swift Reveals in Her Miss Americana Documentary
The 2020 Sundance Film Festival officially kicked off on Thursday night in Park City, UT, and opened with one of the buzziest titles we've all been waiting for: Taylor Swift's Miss Americana documentary. For the first time, the 30-year-old superstar let cameras in on some of her most private moments — from the tense discussion where she decided to finally share her political views with the world to a rare glimpse of her relationship with boyfriend Joe Alwyn. There were also a few fun facts we learned along the way, like how she didn't have her first burrito until two years ago and she feels like taking care of a baby is kind of like taking care of a Tamagotchi (I can't speak from personal experience, but it seems like she's . . . not wrong?).
We caught the Miss Americana premiere at Sundance Film Festival amidst a crowd of hundreds of excited fans waiting outside, and here are just a few of the most emotional and revealing new facts we learned about Taylor Swift from the documentary.
— Additional reporting by Kelsie Gibson
01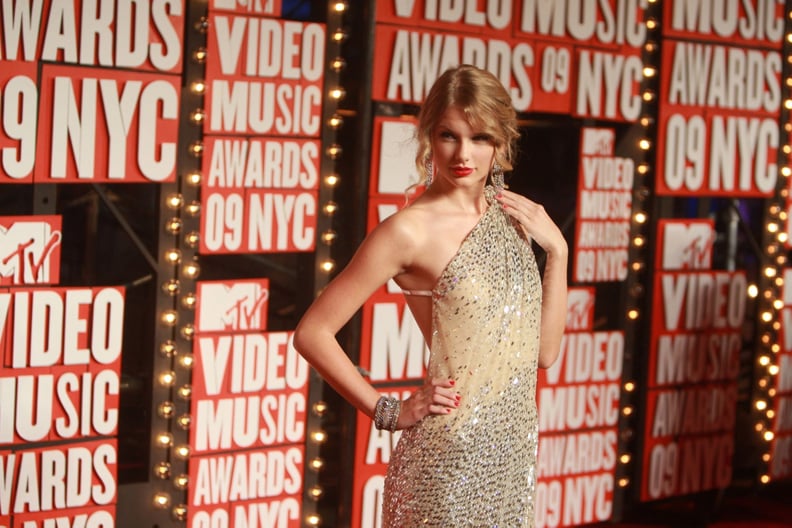 Taylor Swift's need to be thought of as "good" was the driving force behind her career.
With the release of her Lover album in August 2019, Swift shared some of the stacks upon stacks of journals and diaries she kept growing up, hilariously revealing in Miss Americana that she actually once used to write in them with a brass quill pen and ink. Aside from original lyrics, the bulk of what she wrote about was her need to be liked: "It was all I wrote about. It was all I wanted," she explains in the documentary. The need to be thought of as good was the belief system she subscribed to. "I became the person who everyone wanted me to be."
When the infamous MTV VMAs moment happened in 2009, it changed everything. "Kanye [West] was a catalyst for a lot of psychological paths I went down," she says. "I thought they were booing me. The whole crowd booing is a pretty formative experience." Swift believed she was only here because she worked hard and was nice to people, saying, "The reason why the backlash hurt so much is because that used to be all I had."
02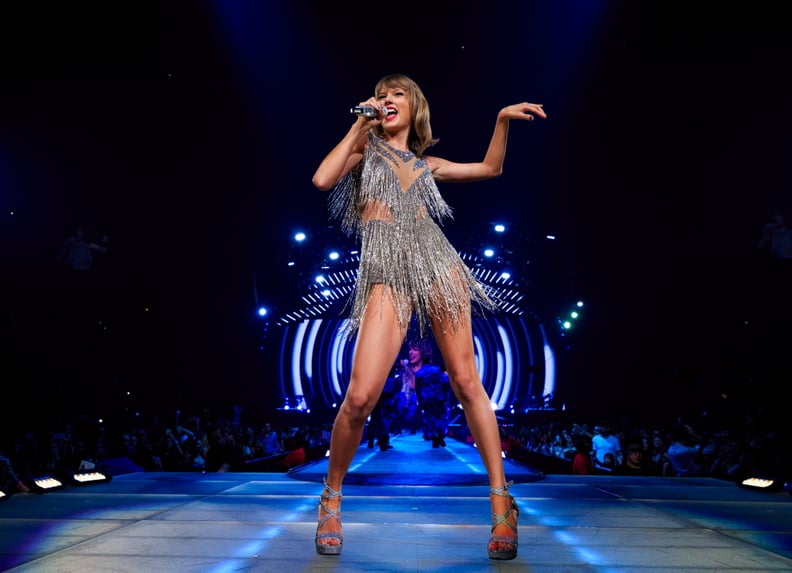 Taylor Swift dealt with an eating disorder for many years.
For the first time, Swift reveals her struggle with an eating disorder. "I tend to get triggered by something, whether it's a picture of me where I feel like my tummy looked too big, or someone said that I looked pregnant, and that will trigger me to just starve a little bit. Just stop eating." During her grueling 1989 tour schedule, she thought almost fainting after shows was normal. "I don't think you know you're doing it when you do it gradually. You don't ever say 'I have an eating disorder' but you count everything you eat."
After getting down to a size double zero — she says she's currently a size six — she now checks in with herself whenever she's feeling vulnerable, telling herself, "Nope. We don't do that anymore. We do not do that anymore because it's better to think you look fat than to look sick."
03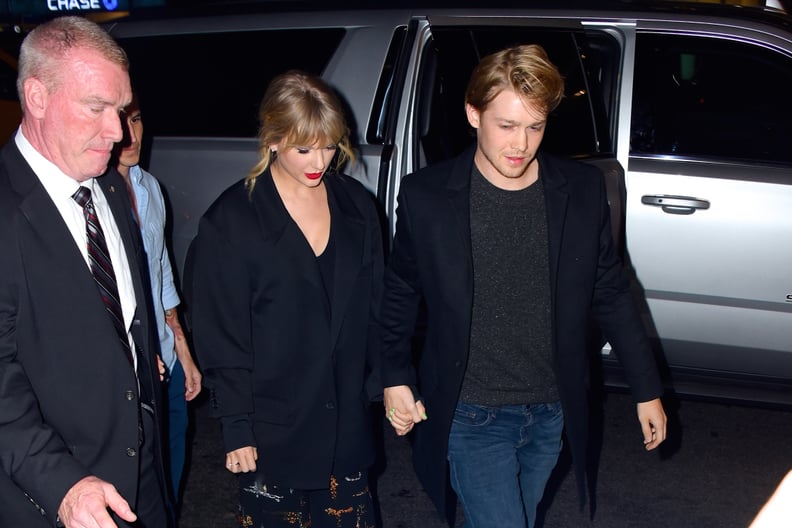 Amidst public scrutiny, Taylor Swift fell in love with boyfriend Joe Alwyn and found happiness.
For the first time, Swift gives a glimpse into her relationship with boyfriend Joe Alwyn. "I was falling in love with someone who had a really wonderful, normal, balanced kind of life," she says. While we don't get a major look at the duo — they share a sweet moment after one of her Reputation stadium tour concerts where she runs into his arms — in between clips of private moments of the two at home, Swift reveals they decided they wanted their relationship to be private. "We were happy. It was happiness without anyone else's input."
04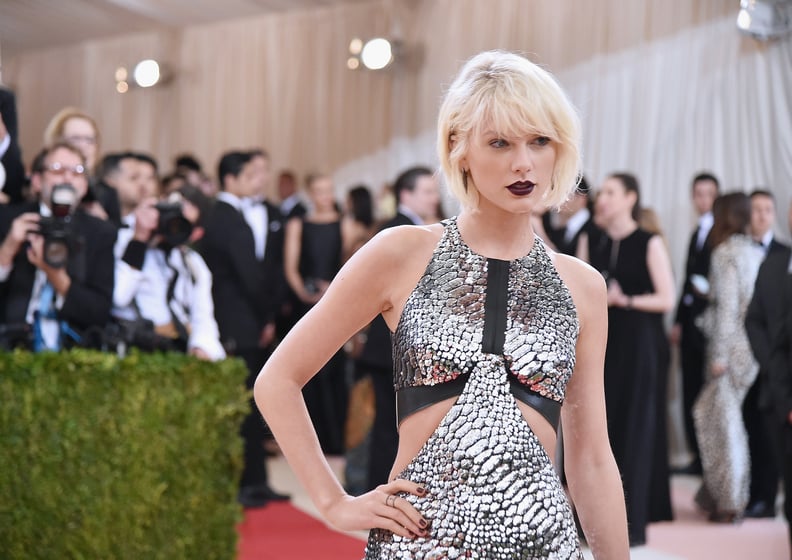 Taylor Swift's sexual assault case was the catalyst to her finding her political voice.
"Something is unchangeably different after my sexual assault trial," Swift reveals. Back in 2015, Swift was sued by DJ David Mueller after she spoke out accusing him of groping her during a meet and greet. She later countersued him for a symbolic $1 and won the case, but the incredibly difficult experience changed everything for Swift, saying, "[It was] so dehumanizing. There were seven witnesses and a photo. What happens when you get raped and it's your word against his?"
05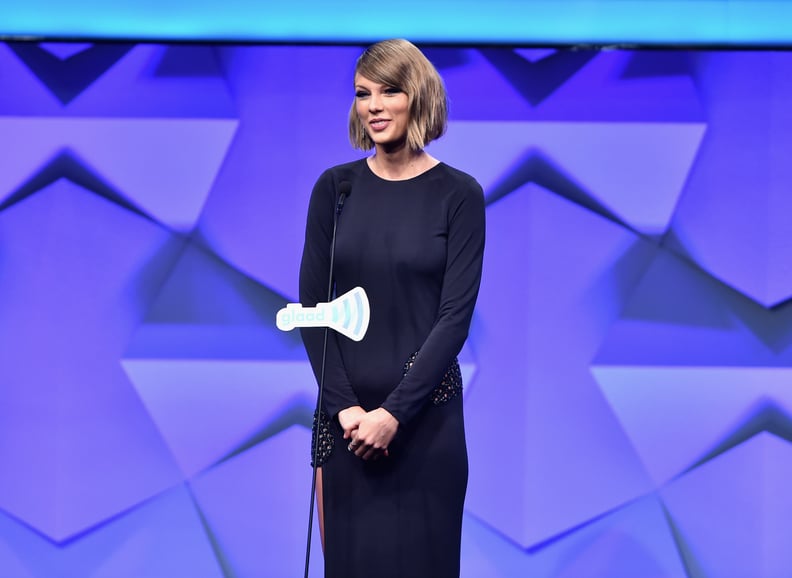 Taylor Swift regrets not speaking out during the 2016 election.
After the experience with her sexual assault trial, Swift told herself that the next time she had the chance to use her voice, she better know what she stands for and what she wants to say. So, after decades of keeping her political opinions to herself, she decided to speak out for the first time during the 2018 midterm elections, voicing her support for Democratic candidate Phil Bredesen in a lengthy Instagram post. But the decision to do so was not met easily by her team. During an intense, emotional conversation, Swift tells her dad, Scott, "I need to do this. I need you, dad, to forgive me for doing it, because I'm doing it." And in the midst of the argument, after stating she needed to be on the right side of history this time, the entire theater in Park City erupted in applause.
As the moment came for her to hit publish on her political Instagram, she sat on her couch with her mom, Andrea, on one side and her publicist, Tree Paine, on the other, all three with a glass of white wine in hand. Seconds before, her publicist reminded her that President Donald Trump could come after her for this, to which the singer swiftly replied: "F*ck that, I don't care." The three then clinked their glasses of wine to toast to the epic moment as Swift hit publish.
06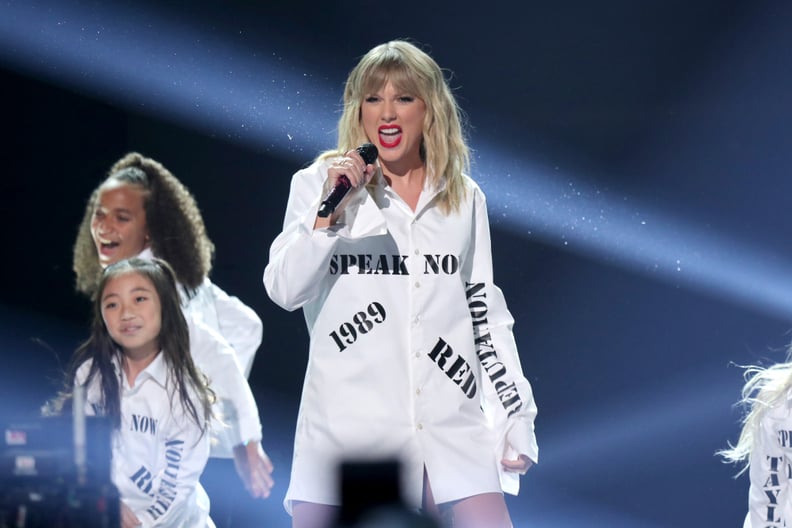 Taylor Swift wrote "Only the Young" to inspire the next generation to use their political voice.
The new song, which is featured in the credits of Miss Americana, will be released when the documentary premieres on Netflix on Jan. 31. Swift began writing the song after the 2018 midterm elections and seeing the candidates she endorsed, Democratic Senate candidate Phil Bredesen and Democratic Congressman Jim Cooper, lose their election.
Using the lyrics "only the young can run," her inspiration for the song was to tell fans "if you're going door to door and they don't win, don't lose hope. We have three to four million people turning 18 in the next two years — resist. If you can shift the power by being bold enough, it won't be like this forever."