Ed Sheeran Announces New Album "=" Available to Preorder
Ed Sheeran Announces New Album "=": "I Think It's The Best Bit of Work I've Done"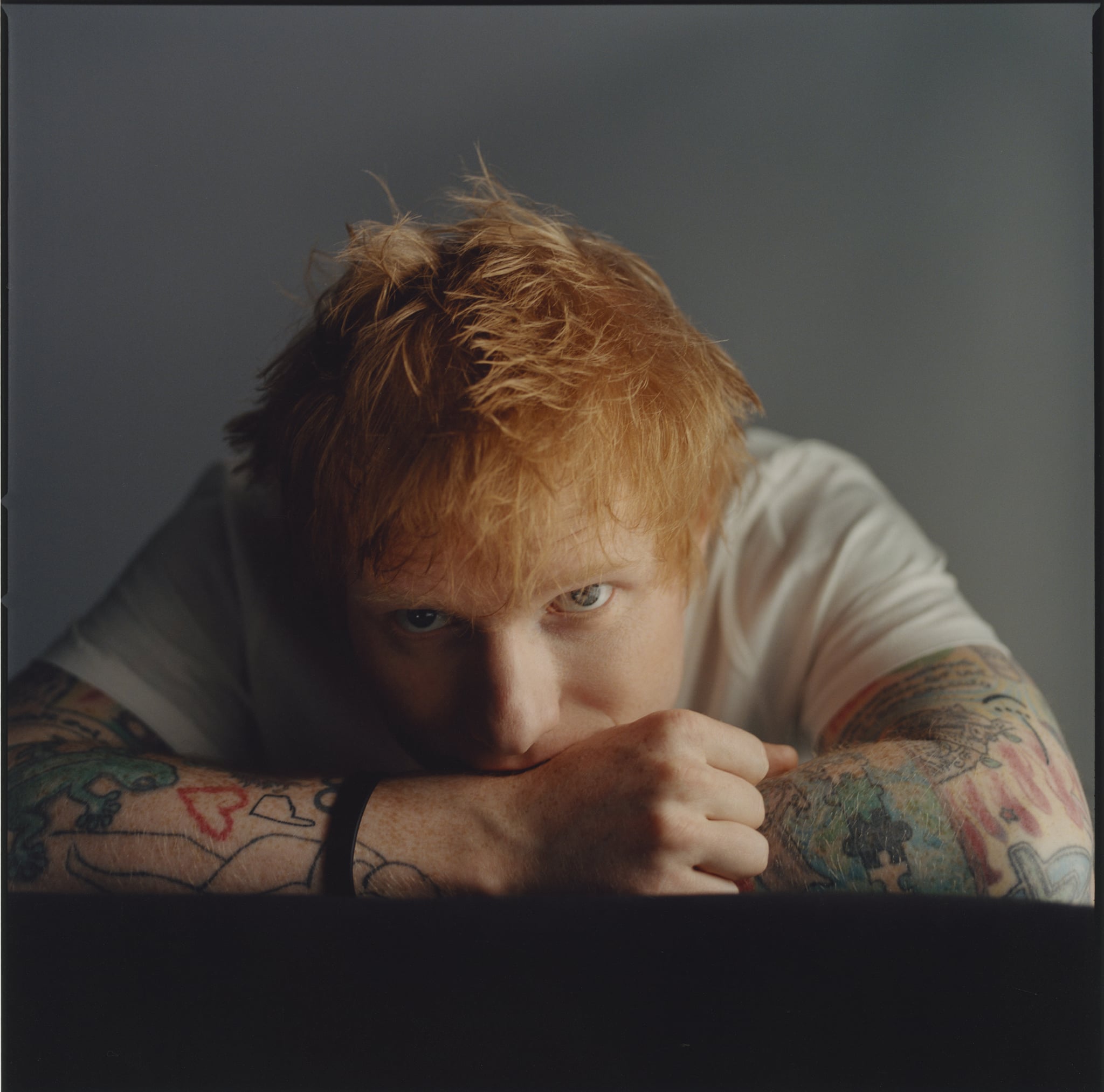 Ed Sheeran is back. He released his latest single "Bad Habits" in June, bought himself a new phone for the first time in four years (not joking), and announced a brand new album. On Aug. 19, via a live stream on his Instagram, Sheeran announced his fourth studio solo album "=", set to be released on Oct. 29, 2021.
"=" features 14 tracks, although it could have been more — Sheeran explained in the live stream that it was a "painstaking" process to get it down to just 14 songs. But despite the editing struggle, the singer-songwriter said that he loves the new album and thinks it's the best bit of work he's done.
When explaining the cover art and inspiration behind the album, Sheeran told fans during the live stream: "I painted part of the cover over lockdown, just splatting paint on a canvas and then my friend Zac has designed the cover, which is great. You will have seen the chrysalis cocoon that's on there . . . symbolism behind the new album is new life." He continued, "Over the last four years, I've been through different experiences in life, including getting married, having a kid, losing friends, and I just felt like the butterfly symbolism fit in with that."
Immediately after the live stream, details including a tracklist and preorder link were announced. The tracklist features the next single "Visiting Hours", which Sheeran finished for his friend Michael, who passed away earlier this year, and will be released on Sept. 10.
Ed Sheeran's fourth studio solo album "=" is available for preorder now.
Image Source: Dan Martensen