Euphoria's Season 2 Finale Included a Dominic Fike Concert
Elliot's Song Went On For a Long Time, No?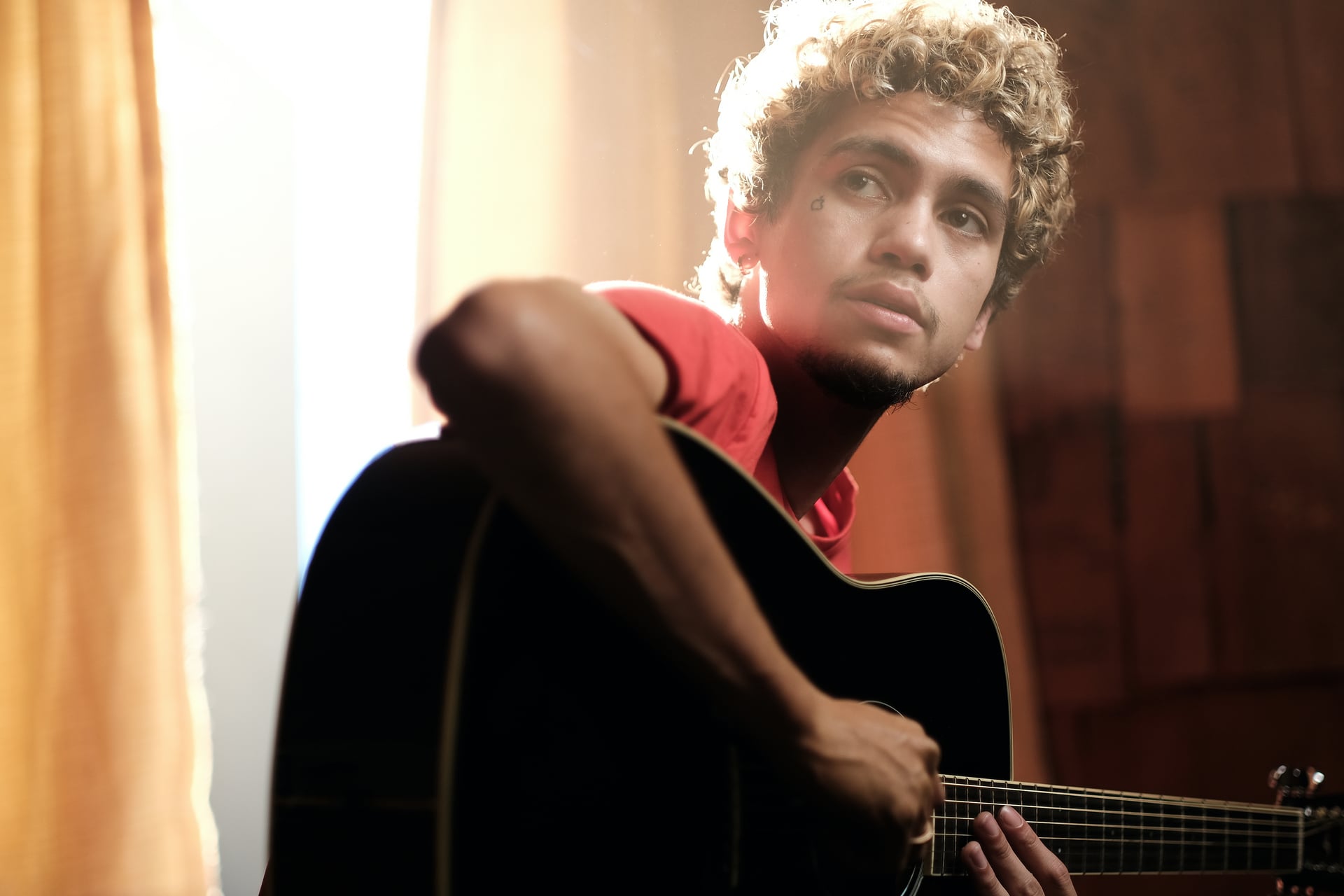 Image Source: HBO / Eddy Chen
The finale of the second season of "Euphoria" was 59 minutes long. And amid friendships being mended, beloved characters facing peril, and other complex storylines wrapping up, more than three whole minutes were dedicated to a song that was still being workshopped. That's nearly six percent of the episode. Sam Levinson has a lot to answer for, but above all else: why dedicate nearly six percent of your high-stakes finale to an acoustic performance by a peripheral character?
The performance takes place during the episode's first act. While she's making amends, Rue stops by Elliot's house to forgive him for exposing her drug use to her mom, Leslie. That's when Elliot utters five words often uttered but seldom desired: "Can I play you something?" What ensues is "Little Star," a song about cosmic yet fated connection. "Feels like you fell right on my head," Elliot sings repeatedly throughout the song, "I hope it was worth it in the end." He later adds, "I'm still working on it."
It makes sense that Elliot would have a musical moment. Dominic Fike, who plays the character, is a musician, and he released his debut studio album, "What Could Possibly Go Wrong," in 2020. In a behind-the-scenes featurette for the episode, Fike said showrunner Levinson approached him with the idea. The exchange, according to Fike, went as follows: "I was thinking, you play the guitar in this, and you sing a song. It's to Rue but not really about Rue, but like is about Rue. It's like a surreal moment, but it's not."
"The cast are not just acting."
While Fike was involved in the songwriting process, "Little Star" was actually written by Zendaya and Labrinth. According to Zendaya, when she's not filming, she spends time with the "Euphoria" composer, who now has a studio on the lot. "He's finding new sounds to complement every emotion that we go through in the show," she said. On the creative process, Labrinth said, "Me and Zendaya were actually sitting in each other's spiritual energy and space, and we're getting to inspire each other to make something fresh." He added, "The cast are not just acting — they're part of the music now, and I think that makes it even more special."
Viewers found it less special. Someone on Twitter compared the scene to a Tiny Desk Concert, and another likened it to an episode of "Glee." A near-hour of television does give space for smaller subplots, but it's to feel anything but frustrated about the performance when a brawl is taking place at the school play and, on the other side of town, a SWAT team is sawing the door of a character who should be sitting front row at said play. It isn't fair to viewers, it isn't fair to Fike, and somehow, it doesn't feel fair to Fez — because most things don't.
Following the finale, Fike released a version of the song — now titled "Elliot's Song," featuring Zendaya — on streaming platforms on March 4. In a caption, he wrote, "We made the song shorter."