We Have Thoughts: Eureka O'Hara and Honey Davenport For President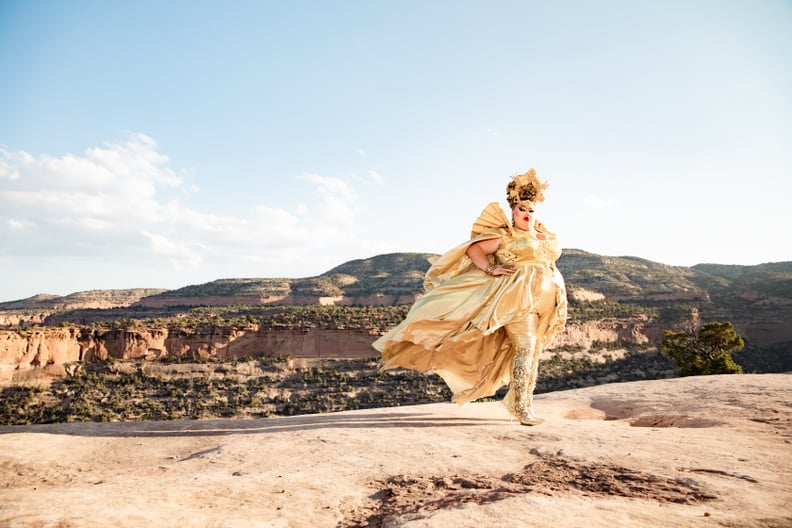 Courtesy of Eureka O'Hara
Courtesy of Eureka O'Hara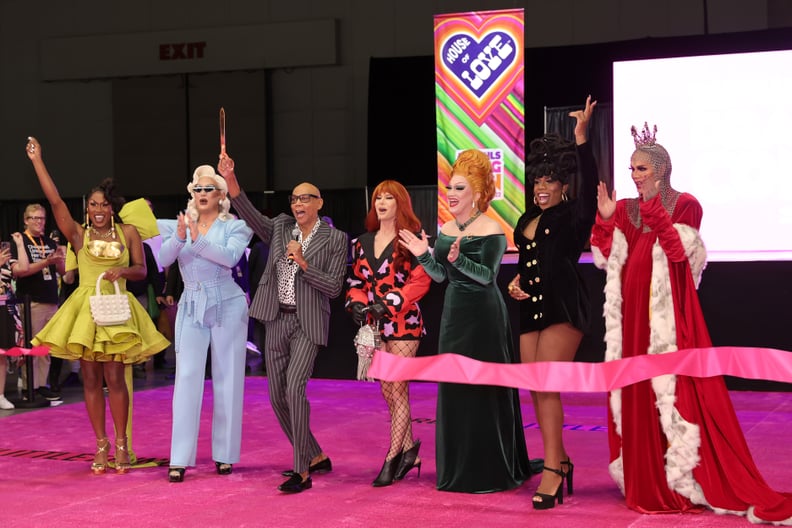 Even drag stars like Eureka and Honey have their favorite drag artists, and they spilled their all-time favorites with us. "In the history of 'Drag Race,' my all-star of all-stars is Manila Luzon. She really is my favorite drag queen in the whole world," Honey said. "She's also my auntie and had a great deal in my upbringings, but I just love everything she touches. She's a legitimate goddess to me."
Eureka kept it humble with her picks. "Well, since you can't pick yourself, because that would be tacky, I will pick the next best big girl," she joked. "For me, it would be Latrice Royale and Ginger Minj. I think they're both such iconic plus-size divas." She reminisced on watching Latrice on "Drag Race" for the first time and seeing some of herself in her. "I related with her so much because I could only find those three pairs of shoes that they sold in our size at the time," Eureka said.
In the spirit of this season of "All Stars, All Winners," the two also shared who they would've given an extra Legendary Legend Star to on their season. "I would've given a Legendary Legend Star to Scarlet Envy. I feel like on 'All Stars,' she went home, and I just didn't think it was her time," Eureka said. Honey wanted to choose between two of her closest drag sisters, Silky Nutmeg Ganache, and Plastique Tiara, who she called "the prettiest drag queen I've ever seen in my entire life."
"No, I'm fully going to block you. That is the worst answer," Eureka responded immediately. "Plastique gets enough love, b*tch. Give it to somebody who needs it."
The Impact of "Drag Race"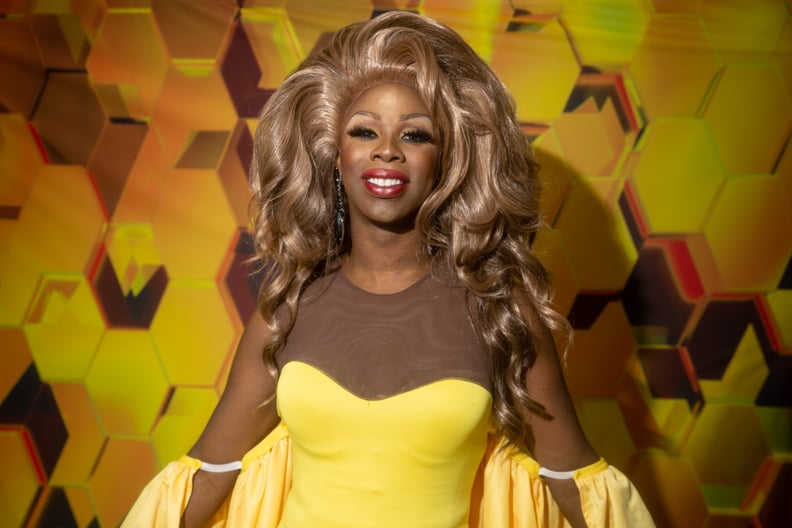 Having discussed all things "All Stars," the conversations shifted toward Eureka and Honey's own experiences with drag, starting with a fan-favorite "Drag Race" topic: the Pit Crew. "I don't know if any of us have hooked up with them. Do you know, Honey?" Eureka asked, to which Honey sweetly responded, "I would love to be the first one."
"The only tea that I love so much is Brent, the redhead, he is literally an astro scientist," Eureka shared. "That's what he went to college for, fully degreed, PhD-ed up. That is something that I've always thought was the gag is he is fully an astro scientist, y'all." Honey added that she wouldn't mind joining the crew herself. "I kind of low-key want to be a Pit Crew member one day," she admitted. Eureka agreed, if only for the story. "I'm fully going to come out as a big, sexy baby on the Pit Crew."
Beyond the Pit Crew tea, the pair also touched on what it's like to be a drag queen in the current political climate, given all the challenges facing the LGBTQ+ community. "I think that for a while now, at least the past five to seven years, we've been seeing the pendulum swing both ways, and all of our rights and everyone's ability to live freely has been challenged," Honey said. "The truth is that the people in power who we've voted to put in power were put there to protect us, and we're not being very well protected right now."
"The truth is that the people in power who we've voted to put in power were put there to protect us, and we're not being very well protected right now."
But while both queens agreed that change is necessary, emphasizing the importance of voting and activism, they also have hope for the future, and drag is a huge reason. "I love that we have drag because I think that we have reach now across so many young people and so many people that just need acceptance in this world," Eureka said. "Anyone that feels different can relate with drag and can celebrate themselves through drag and because of drag."
Life After "Drag Race"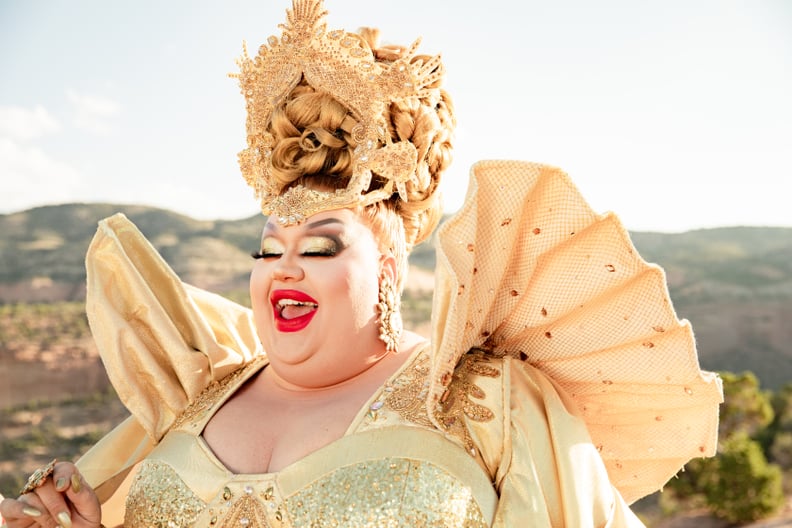 When the curtains close and the winning queen is finally crowned, Eureka and Honey opened up about what life after "Drag Race" actually looks like. "I spent a lot of money on 'Drag Race,' and it was really hard coming up with it," Honey said. "I look at the old seasons of 'Drag Race,' and it was just so much more fun before it was this expensive." Eureka agreed, adding that she felt pressure on her "All Stars" season especially, because she knew everyone expected a "glow up" of sorts.
"I don't even like to throw around numbers, but I definitely spent a lot more on 'All Stars' than I did season nine or season 10, probably season nine and 10 put together," she explained. "And I'm so meticulous about the wardrobe that I wear, because being a bigger girl, of course, but also just wanting to make things that are pushing the envelope for my size, too."
"If you're reading to be mean, then you're not one of us."
But beyond the price tag of the show, the queens say that dealing with haters is another very real downside that people don't always anticipate after "Drag Race" is over. "There's a difference in 'reading is fundamental' and 'reading is mean,'" Eureka said. "If you're reading to be mean, then you're not one of us." Honey admitted that before being on the show herself, she was someone who had a lot to say. "Drag Race" changed her perspective completely.
"The thing about it is that when you celebrate other people, you literally open up the space for you to be celebrated yourself," she said. "If you're being rancid and toxic, it's normally because you haven't received the amount of love and appreciation that you deserve. But the way to get that is actually to give it."
"Oh my god, Honey, that was brilliant," Eureka responded. "I'm fully voting for Honey Davenport for president, period."