Eva Reign Talks Billy Porter's Anything's Possible Movie
Eva Reign Says Billy Porter Allowed Her the "Freedom to Just Play" in "Anything's Possible"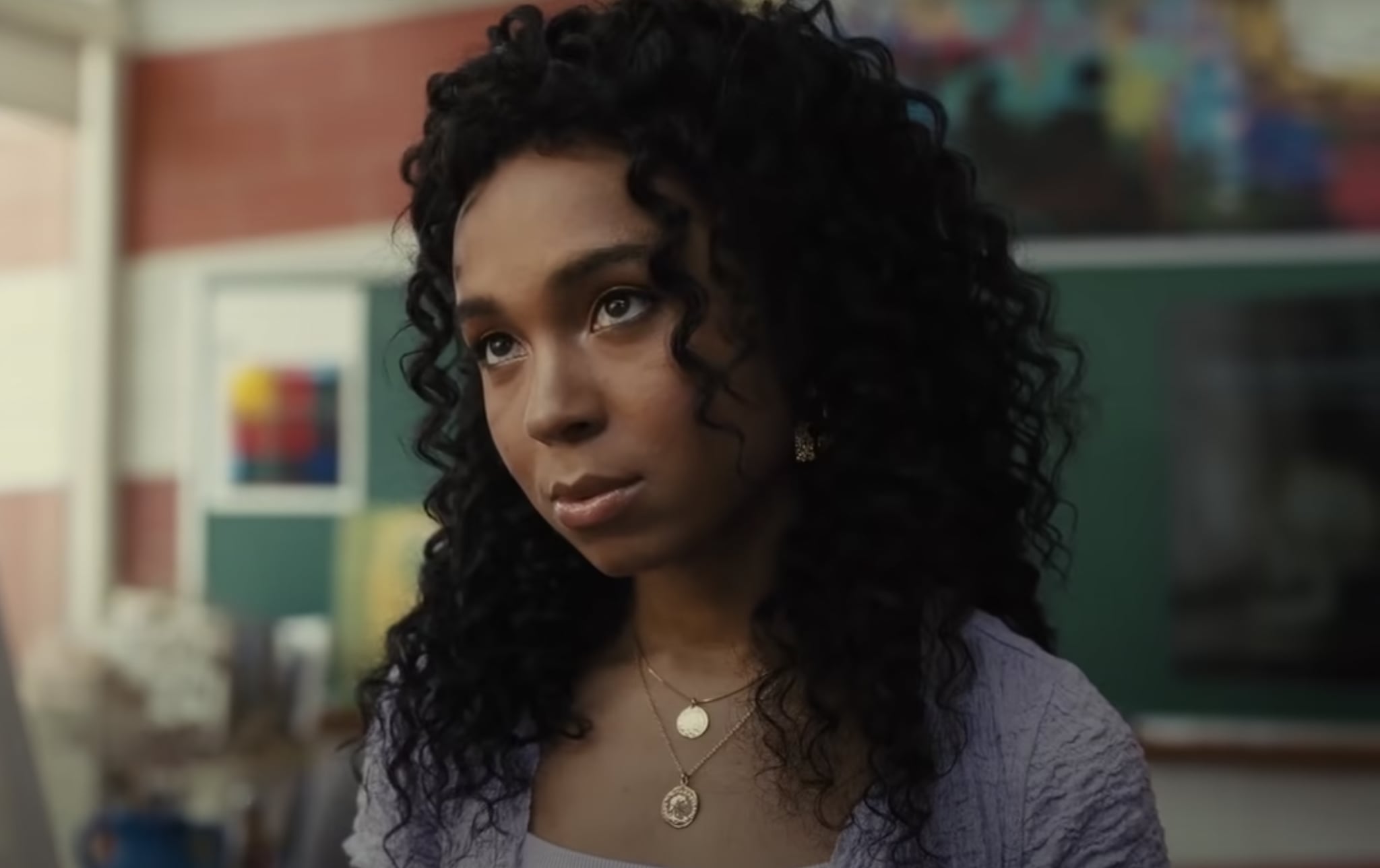 Image Source: YouTube user Prime Video
Eva Reign lights up the screen as Kelsa in "Anything's Possible," a teen rom-com filled with heart. The film, which is Billy Porter's directorial debut, follows Kelsa as she wins the heart of a sweet classmate named Khal, played by the charming Abubakr Ali, who makes a Reddit post expressing his nervousness about asking out a trans girl. (That aspect of the narrative was based on a real-life Reddit thread spotted by writer Ximena García Lecuona.) Khal and Kelsa eventually start dating, despite criticism from each of their best friends, and the film follows the pair as they handle their peers' biases and explore their relationship and themselves.
"Anything's Possible" is Kelsa's story, which means the movie is Reign's to carry, and she does so with a brightness that lasts from start to finish. Growing up, Reign was told she "wasn't the right archetype," she tells POPSUGAR, adding that she felt like being trans was holding her back from getting roles. When she first moved to New York from St. Louis, Reign was working as a journalist and taking acting classes on the side. Then, a friend forwarded her an email about a fateful casting call for what would become "Anything's Possible."
During callbacks, she met Porter, whom she calls "one of the most caring people I've ever met." "He said so many amazing things to me," she says, recalling her audition process. "I almost cried, but I also was holding my breath the whole time because I was so nervous." But her performance won Porter over, and Reign got the part. "Playing Kelsa was playing like an alternate version of [myself]," she says. "A lot of people oftentimes advise against using your own life experience when diving into a role. But me and Kelsa, a lot of our life experiences align. And I don't mean just us being trans, but also we both have moms who work in the medical industry; we both were raised by single moms; we both have a love of clothes and fashion."
One thing Reign doesn't share with her character is Kelsa's passion for animals, a central theme of the movie. "My mom really hates animals, so that was never going to happen," Reign says, laughing. But in the film, Kelsa, a senior in high school, dreams of becoming a nature cinematographer and spends her evenings vlogging about her experiences as a trans girl in high school.
While transphobia does make appearances in the film, it's not a central part of the plot, which is by design. "Billy wanted this film to be something devoid of trauma," Reign says. "I really started everything with joy." Porter encouraged her to shape the role herself and to feel into the character rather than following clear-cut guidelines. "He also always gave me so much freedom to just play with Kelsa," Reign says. For most of the movie, Kelsa is smiling, which Reign says was also very intentional on Porter's part. Reign notes that while "true acting" is often associated with pain and seriousness, "there's also something really beautiful about being able to channel joy."
And there's plenty of joy to go around. Kelsa has a good relationship with her mother, played by the excellent Renée Elise Goldsberry, and their dialogue is an excellent example of great parenting and a healthy, open mother-daughter bond that parents watching the film would do well to write down. She also walks around with an infectious confidence, sending out a radiance that underlies the whole movie. But while the emphasis is always on joy, the story doesn't gloss over or erase the complexity of Kelsa's experiences, and Reign, Porter, and the rest of the team were careful to recognize the past as they worked on a film intended to reshape the future. "We talked a lot about the history of queer [and] trans people," Reign says. "We would spend our mornings watching the FX docuseries 'Pride' . . . Billy did that because he really wanted everyone to realize that, 'Yes, this is a teen movie, yes, this is a romantic dramedy, but it is also kind of the first of its kind.'"
In a world where far too many queer and trans stories revolve around trauma, simply by being a sweet love story, "Anything's Possible" is quietly revolutionary. It's also a map of what could be and a portrait of what's happening in many families and schools already. "There are a lot of kids today who are growing up in these very supportive environments with parents who really only want the best for them, just like mine wanted for me," Reign says.
After "Anything's Possible," Reign has big hopes for the future. "I want to do something with sci-fi and fantasy. I would love to play a witch or something with superpowers," she says, adding that she would also love to write and direct. Ultimately, Reign hopes that whatever she creates allows viewers to see themselves on screen and helps people feel less alone. "If the work that I do can make people feel seen, it can make me feel heard, that's enough for me," she says. "That's what I want for the little 11-year-old version of myself, who was being bullied growing up. I want that little girl to feel that there's someone out there who just understands her."
"Anything's Possible" premieres on Amazon Prime on July 22.