37 Girl-Group Halloween Costumes, From "Mean Girls" to "Hocus Pocus"
Sure, a couples' Halloween costume can be cute, but that pales in comparison to the excitement, laughter, and sheer volume of photos that can result from a well-executed girl-group costume. Whether you're planning ahead or looking for a last-minute costume option, there's definitely something for everyone when it comes to girl-group looks. To help, we're rounding up some cute and creative group costumes to inspire you to get started. This list includes plenty of pop-culture-inspired looks, like the Sanderson sisters from "Hocus Pocus" and the Pink Ladies from "Grease." There are also plenty of other creative options that you might not think of immediately, such as a deck of cards or a game of beer pong (you'll just have to scroll and see).
Of course, these costumes work no matter the gender of who's in your group, and you can always just pick any group costume — there's no reason you and your gal pals can't go as a whole lineup of Chiefs linebackers, for example. Whether you're looking for a group Halloween costume for the office, a group costume for a family, or costumes for a ghouls' night out on Oct. 31, here are some fun getups to take your pick from. What are you waiting for?
— Additional reporting by Haley Lyndes
02
The Sanderson Sisters From "Hocus Pocus"
05
"Stranger Things" Wall Alphabet
06
Oompa Loompas From "Willy Wonka"
08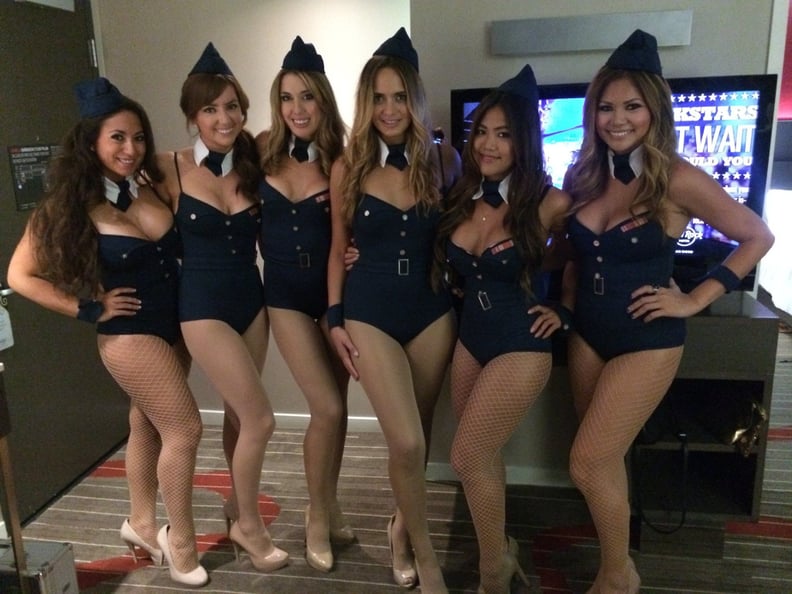 Pilots
09
Miley Cyrus Through the Years
10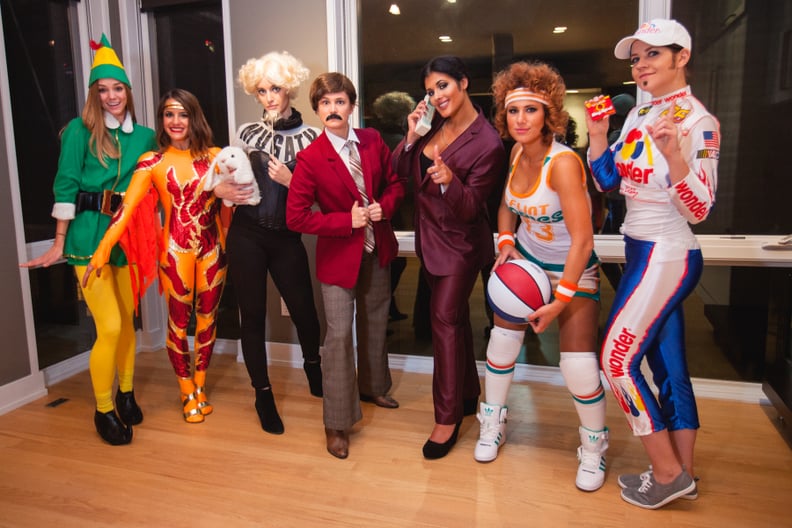 Will Ferrell Characters
13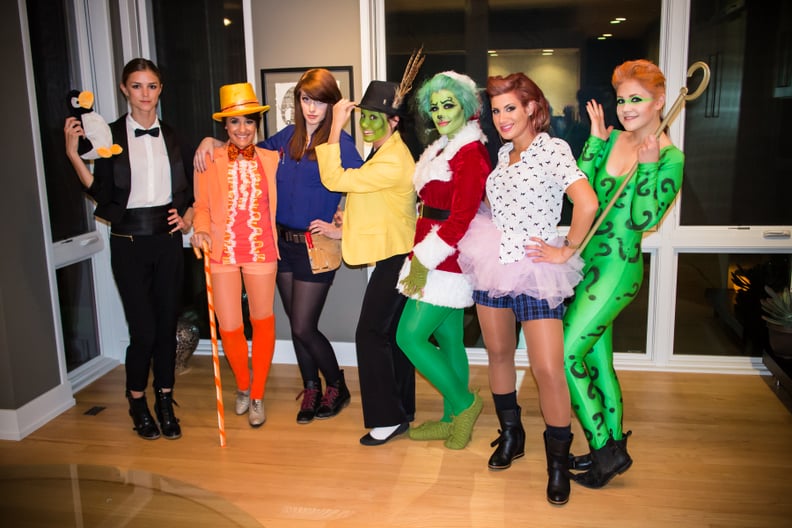 Jim Carrey Characters
16
"The Handmaid's Tale" Characters
18
"A League of Their Own" Characters
19
"Toy Story"'s Little Green Men
20
"Orange Is the New Black" Characters
21
The Pink Ladies From "Grease"
22
"Jem and the Holograms" Characters
23
The Incredibles From "The Incredibles"
29
"Golden Girls" Characters
36
Beauty School Dropout From "Grease"