GLAAD Media Awards to Honor Bad Bunny, Christina Aguilera
The GLAAD Media Awards Will Honor Bad Bunny, Christina Aguilera, and Jeremy Pope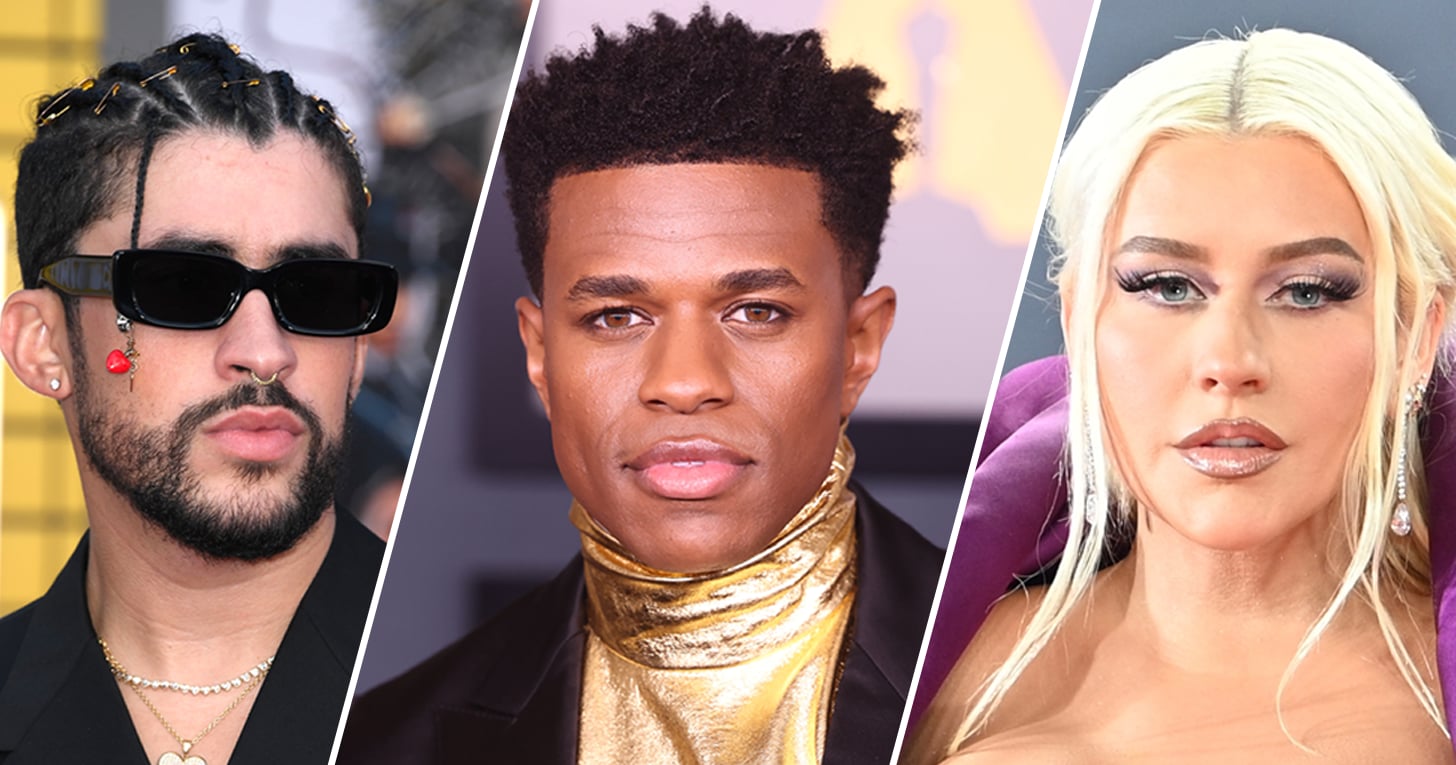 The 2023 GLAAD Media Awards have announced the three stars who will be receiving special honors for their contributions to the LGBTQ+ community this year: Bad Bunny, Christina Aguilera, and Jeremy Pope. The trio will be honored at the Los Angeles ceremony on March 30.
Bad Bunny will receive GLAAD's Vanguard Award in honor of his allyship. The award has previously been presented to the likes of Britney Spears, JAY-Z and Beyoncé, Janet Jackson, Jennifer Lopez, and Cher. "Bad Bunny uses his role as one of the world's most popular music artists to boldly shine a light on LGBTQ people and issues, including transgender equality and ending violence against trans women of color," GLAAD President and CEO Sarah Kate Ellis said in a Feb. 8 press release. "By consistently advocating for our community, elevating our stories and demanding action from anti-LGBTQ leaders, Bad Bunny redefines the positive influence Latin music artists can have within the LGBTQ community, and has set an example for all artists." The reggaetón star has been praised for challenging gender norms and stereotypes and for speaking out against violence against the trans community.
Meanwhile, Aguilera will accept GLAAD's Advocate for Change Award for her HIV and LGBTQ+ activism. The superstar raised a total of $500 million for HIV research in collaboration with MAC Cosmetics in 2004; protested against same-sex-marriage ban Proposition 8 in 2008; and also founded a Pride-themed makeup collection in 2021 in support of two nonprofits, TransTech and TransLash, to name a few of her contributions. In 2022, she performed at LA Pride, where she gave a heartfelt onstage tribute to the LGBTQ+ community. "My friends in the LGBTQ+ community have helped me in ways that I will never forget," she said. "They've allowed me the freedom to be myself and share my deepest, darkest secrets with them."
Finally, Pope will take home the Stephen F. Kolzak Award, which honors entertainment professionals who have contributed to the LGBTQ+ community through their work. Pope has appeared in groundbreaking LGBTQ+ shows such as "The Inspection" and FX's "Pose," among others, and has brought meaningful queer storylines to the stage and screen across his career.
The 2023 GLAAD Media Awards will air on March 30 in Los Angeles.