Grace Byers Talks Playing Quinn on "Harlem"
Grace Byers Doesn't Want You to Compare "Harlem" to Prior 4-Girlfriend Shows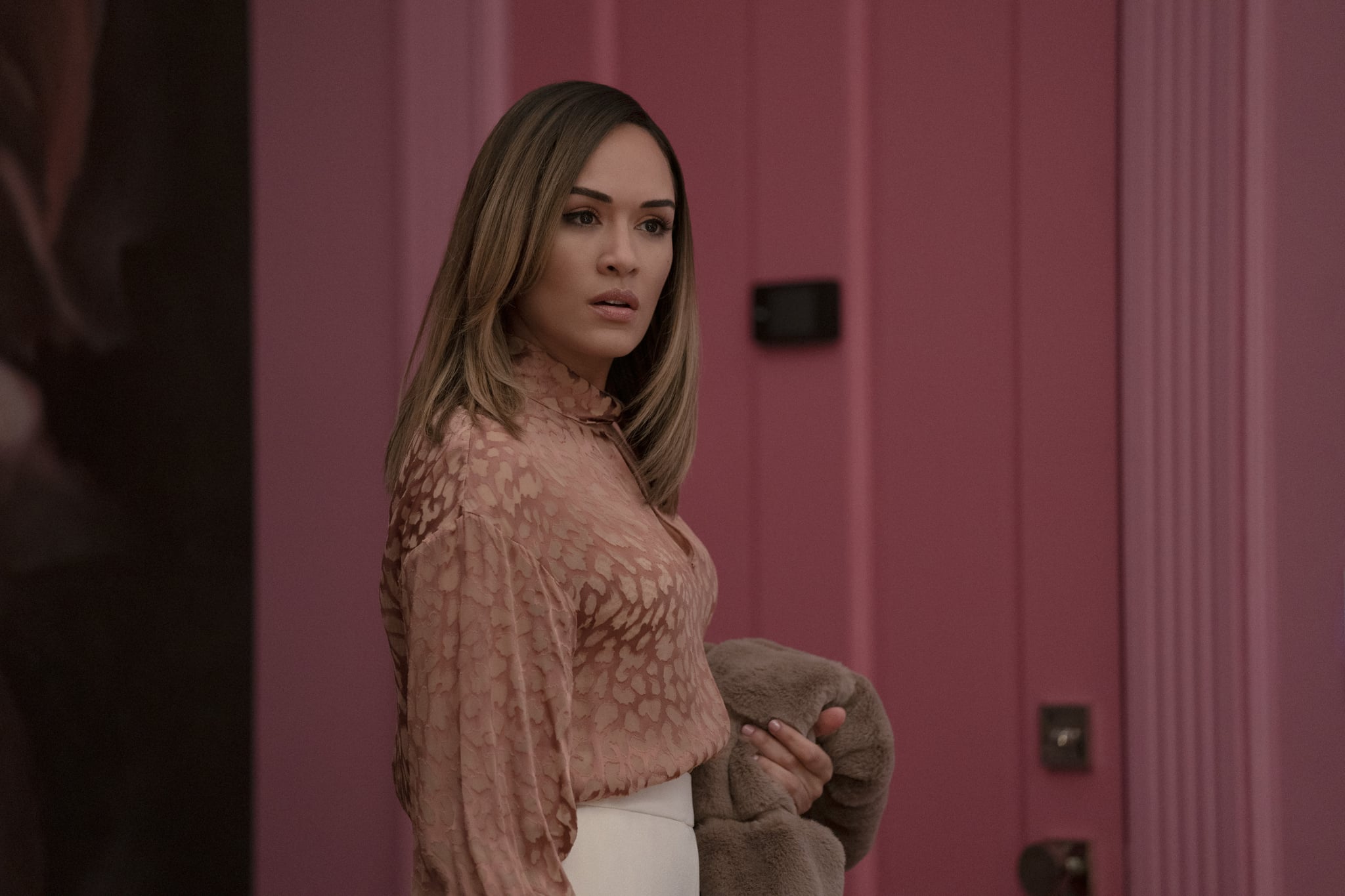 Prime Video's "Harlem" made a huge splash when it first premiered in December — it even earned two NAACP Image Award nominations! Amid the wave of women-led TV shows centered around sisterhood, "Harlem" still found a way to resonate with people who hold friendship and their love for New York City near and dear to their hearts. However, Grace Byers didn't anticipate getting such a positive response from fans so early on.
"There was no way to know for sure," Byers — who plays Quinn Joseph — tells POPSUGAR. "But we all felt very strongly about the authenticity of our character portrayals, scripts, and the world that was created for them. It moved like a deeply synergistic piece and the hope was that it would resonate."
"Unfortunately, it's still an anomaly for multiple Black shows to coexist in the industry."
With shows like "Harlem," it's hard to escape the common comparisons to other iconic Black-led shows that lean into the tried-and-true four-girlfriend formula ("Living Single," "Girlfriends," "Insecure," and "Run the World"). But the beauty of the Prime Video original is being able to explore stories we're familiar with through new characters we have yet to see on our screens. "Unfortunately, it's still an anomaly for multiple Black shows to coexist in the industry," Byers says. "Because of this, it inherently makes comparisons arise. But this ideology isn't similarly applied to our white counterparts and colleagues in the industry. The act of comparison truncates the Black experience, negating the fact that we are expansive, prismatic, and boundless . . . our experiences cannot — and should not — be limited to just one depiction or definition. Ultimately, 'Harlem' is different because we are different. And the same applies to every show out there. It really is that simple."
On "Harlem," Byers plays a fashion designer and hopeless romantic struggling to keep both her business and love life afloat. And while many would think she's the furthest thing from her character, Byers reveals that her connection with Quinn was somehow destined. "It's true that Quinn and I are very different, but I share so much of her excitement and hope about life and love," Byers says. "It was actually her affluence that gave me pause. Up to date, most of the characters I've been casted to play have been financially privileged, and I didn't want to be typecasted. But it was clear that when I read for Quinn, my connection to her was so profound that I couldn't run from it. With [series creator] Tracy Oliver behind the wheel, I learned that it was anything but a typecast. So I took a chance and dove right in. And I'm deeply grateful I did."
Throughout the series, Quinn runs into her fair share of problems, as any adult does, from her rocky relationship with her mom to financial hardships that come with owning a business to — what seems like a shocker to some — exploring her sexuality in her 30s. But for Byers, embodying this character was about more than just depicting her struggles. The thing she loved most about Quinn's story was being able to freely show her happiness on screen — an experience that felt new to Byers.
"To freely take part in Quinn's joy felt strange and exhilarating, and it made me realize how much I needed to sit in and create room for my own."
"I loved portraying Quinn's joy. In a way, that was cathartic for me because as soon as my own moments of joy come around, I tend to quickly tuck them away in order to focus on the next issue at hand," Byers reveals. "But to freely take part in Quinn's joy felt strange and exhilarating, and it made me realize how much I needed to sit in and create room for my own. For me, the takeaway is that no matter what, we can't assume to know the entirety of people's stories, spirit, or struggles. If we carve out space for one another's journeys without comparison or judgment, our access to grace and ease becomes wider."
Quinn's journey on the show is just beginning. If and when the series gets renewed for a second season, Byers hopes to see "Harlem" dig deeper into her own character's newly realized identity, as well as others' on the show. "For each character in season one, there's an avid search for identity," Byers says. "In season two, I'd love to see how discovering the various facets of their identity have been for them and will they own these new realizations? Who will they choose to be? For Quinn, is it gonna be Shawn [Robert Ri'chard] or Isabella [Juani Feliz]? Will her and her mother ever see eye to eye? I'd love to explore all of those realms."