How the Latinx Community Can Tap Into Its Collective Power in Hollywood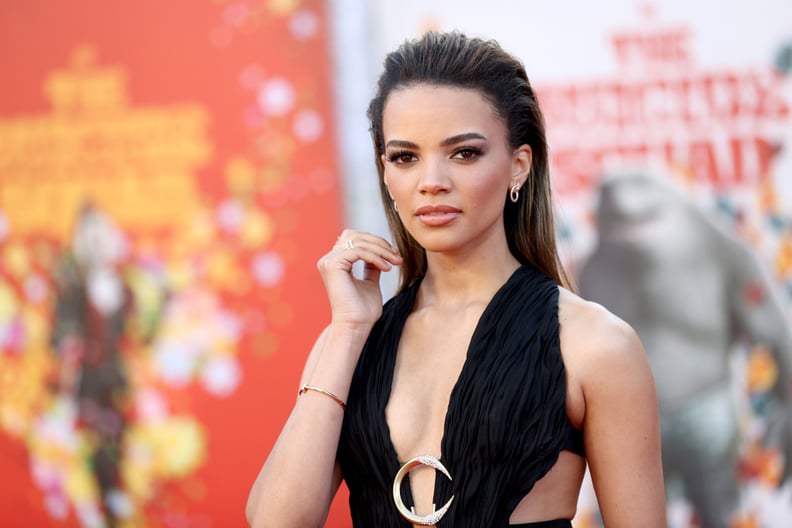 Getty Images/Matt Winkelmeyer
Getty Images/Matt Winkelmeyer
Latinos in Hollywood have been a topic of discussion for years, and due to the cancellation of critically acclaimed HBO Max series "Gordita Chronicles," the shelving of the Leslie Grace-starring $90 million Batgirl movie, and the casting of James Franco as Fidel Castro (double whammy), Hollywood has recently generated criticism from Latinx people in and out of the industry. US Latinos account for 20 percent of all US Americans, with a buying power of over $1.7 trillion, and as avid entertainment consumers, we are the ones who showed up at the box office in 2020 and 2021. We have to turn this pivotal moment into a turning point of positive change for Latinxs in Hollywood.
To move forward, we have to understand the current state of Hollywood's film and television Latinx representation. This requires us to analyze our complicated history. I'll focus on two of the most glaring issues at hand: the never-ending stereotypes and the whitewashing of Latinx roles. It's no secret that for years Anglo-American decision makers in Hollywood have been in control of our narratives, dating back to the early films that set out a standard of characters and themes that continue to exist today: greaser, rapist, Latin lover, gangster, maid, spicy Latina, drug lord, etc. On top of that, historically, Latinx roles with depth have gone to non-Latinx white actors. Natalie Wood playing a Puerto Rican woman in the original "West Side Story" and Al Pacino playing a Cuban man in "Scarface" are two iconic roles that stand out. There is a documented history that proves that not much has changed when it comes to authentic Latinx representation in the last 100 years.
"Hollywood is not scared of us," tweeted LALIFF CEO and "Jane the Virgin" writer Rafael Agustín on Aug. 9. "They continue to disrespect our work, our talent, our stories & our community because we have yet to understand our collective power." Earlier this month I watched MSNBC's special "The Culture Is: Latina," a powerful roundtable discussion between influential Latinas. When Latinx representation came up, activist Mónica Ramirez (whom host Justina Machado referred to as the modern-day Dolores Huerta) shared her plan of action with the audience. "The narrative has to come first," she said. "The policy will follow the narrative shift, so we have to tell the stories. . . . What comes next is different political leaders who are going to be brave enough to do what is required to change the law, in order for us to get there, is going to require the public to apply the right pressure. . . . To have the right conditions to apply the pressure, you have to go back to the narrative."
The first time I heard Ramirez speak was at The Latinx House, a first-of-its-kind festival at the 2020 Sundance Film Festival; she's a cofounder. I was honored to attend and be a part of the intimate conversations of progress and change in a space full of Latinx creatives. It was also the first time I heard Congressman Joaquin Castro advocate for Latinxs in Hollywood from a public policy point of view. Later in 2020, he penned a passionate essay in Variety calling out Hollywood's civic duty to tell Latinx stories. Since then, he's used his voice and platform to hold studios and government accountable, and it's working.
Last week, a bill proposing new diversity requirements for California's Film & Television Tax Credit Program was announced. It's expected to be approved by the state assembly and signed by Gov. Gavin Newsom before the end of this month. "The California Film Tax Credit has been incredibly successful as an economic driver for the state, however, there is a lot more to be done and it is long overdue in the investment of public dollars to create diversity and equity opportunities for both below and above the line workforce," Assemblywoman Wendy Carrillo told Deadline; she's one of the key advocates for adding a diversity requirement to the legislation. Carrillo added, "[I]t is critical that through tax credits, people of color, and Latinos specifically, who are the largest population in the state, are not financing their own erasure from the entertainment industry."
Latinx celebrities have also joined the fight for authentic representation, with Eva Longoria, Steven Canals, Tanya Saracho, and more powerhouses breaking barriers by speaking out about injustices, supporting inclusive initiatives, and simply existing as creators and artists. Growing up in the '90s, I recall a time when Latinx celebrities did not, or perhaps felt like they could not, identify as Latinx publicly. This is why it's very disappointing to see John Leguizamo's recent advocacy dismissed as hypocrisy or ignorance by those in and out of the community.
Latinx storytellers and leaders across all industries, from journalists to musicians to academics to nonprofits, are also doing their part in changing the narrative. They are creating dedicated Latinx initiatives in predominantly white spaces, documenting our wins and struggles, and conducting research to keep us informed and hold Hollywood accountable, oftentimes carrying emotional labor that comes along with being the "only one" or one of the few in their respective worlds. They're also the first ones gone when executives decide to make budget cuts (just like our shows).
Fundamentally, we need to change how we see ourselves. We have to fully understand that our economic, political, and social power in the US is unmatched.
It's time we take control. Knowing we have the power in numbers and the support of Latinx leaders in government and Hollywood right now, how do we tap into our collective power? Fundamentally, we need to change how we see ourselves. We have to fully understand that our economic, political, and social power in the US is unmatched. Acknowledging that many in our community were the most vulnerable to the pandemic's hardships, this message is not for all. This is for those of us who find ourselves with the privilege to worry about the Hollywood Latinx narrative. Here are small actions we can take: support TV shows the first week they premiere, show up at the opening weekend for Latinx box office films, and hold the powers that be accountable on social media. Taking it up a notch, you can organize the community to support Latinx independent filmmakers by donating to crowdfunding efforts.
The people hold the power, but data is the language that Hollywood understands best.
The people hold the power, but data is the language that Hollywood understands best. The most powerful resource we have in our arsenal is sharing the information we have with loved ones. Numbers matter, and you might be surprised to find out that many in the community outside of the industry don't have this knowledge. By creating a coalition of allies and aligning the efforts of Latinx consumers, Latinx celebrities, and Latinx government officials, we can finally tap into our collective power. The US Latinx community is complex, unique, and diverse, but if we find a way to unite, we can be successful in owning our narratives in Hollywood.