High Fidelity Book Spoilers
You Should Read High Fidelity — But If You Don't, Here Are the Top 5 Plot Spoilers
Watch out! This post contains spoilers.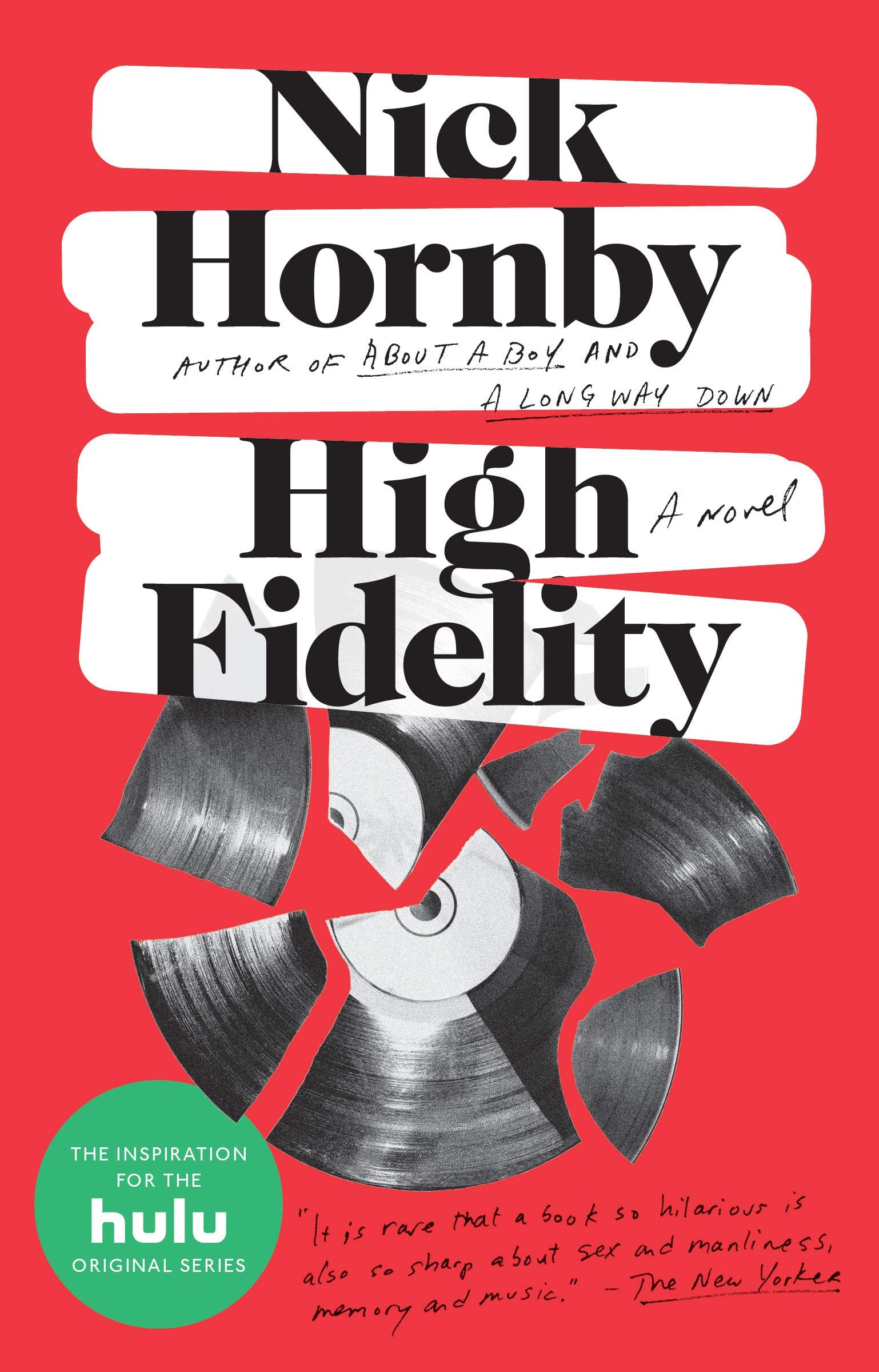 Already obsessed with Hulu's adaptation of High Fidelity? The new series, starring Zoë Kravitz, is based on the critically acclaimed novel of the same name by Nick Hornby. If you want to know what goes down in this story of a London record store owner who revisits his past heartbreaks, we're here to give you all the details. But you should probably stop reading now if you haven't devoured the book yet, because there are a whole bunch of spoilers coming at you.
Because the protagonist of the novel, Rob Fleming, is obsessed with list-making, here, then, are the top five plot points of High Fidelity.
1. Who Is Rob Fleming?
Rob, a former DJ, is a commitment-phobe who's just been dumped by his girlfriend, Laura. For the record — yeah, we said it — the protagonist is actually a woman in the Hulu series, Robin, played by Kravitz. The novel opens with Rob making a list of his five most memorable split-ups. Why is he making this particular list? Because his relationships never last and he's determined to find out why. Laura's not on the list for some reason, even though the two of them had been living together for a few years when Rob suddenly decided he wanted to see other women — then went out and cheated on her.
2. OK, So Who Is on the List?
The list includes Rob's former girlfriends Allison Ashworth, Penny Hardwick, Jackie Allen, Charlie Nicholson, and Sarah Kendrew. Rob decides to reach out to all five women to try and find some closure, and the endeavor turns into quite a journey of self-discovery. Here's what he learns: Allison married the guy she left Rob for, even though Rob was only 14 when he dated her. Jackie married Rob's friend, Phil, a karmic twist since Rob stole Jackie from Phil in the first place. Sarah was basically a female version of Rob, whom he stayed with for two years out of loneliness. Penny, a virgin, was so upset when Rob dumped her that she slept with the next guy who asked. And Charlie left him because her beauty and intellect made Rob too insecure.
3. What Else Does Rob Do Besides Track Down His Exes?
Rob owns a failing record store called Championship Vinyl. He doesn't have a ton of customers, so he passes the time with snarky banter, and by making mixtapes and top-five lists — top five favorite books, top five Dustin Hoffman films, top five songs Rob wants sung at his funeral — with his coworkers, Dick and Barry. When shoppers do meander in, Rob and his buds are quick to criticize their taste in music. For example, Barry puts a customer on blast for requesting a copy of Stevie Wonder's "I Just Called to Say I Love You" for his daughter.
4. What's the Deal With Marie?
On the day of Rob and Laura's breakup, the three coworkers hit up a local pub to see American folk singer Marie LaSalle. Fun casting fact: In the 2000 movie version of High Fidelity, starring John Cusack, Marie is played by Lisa Bonet, who just happens to be Kravitz's mom. Anyway, Marie has a great voice and Rob is instantly smitten. The two of them start dating, but Rob can't stop thinking about Laura, even though she's now in a relationship with his upstairs neighbor, Ian.
5. How Does It All End?
When Laura's dad dies, she asks Rob to go to the funeral. Even in her grief, Laura can see that Rob has changed. She decides to give him a second chance and moves back in with him. As the novel nears its coda, Rob realizes he's never really treated Laura with any sense of commitment. In fact, it's his fear of commitment to Laura — and to himself — that's been holding him back. Leaving the past behind, Rob decides to pull it together, start DJ-ing again, stop breaking up, and start growing up.