House of Gucci: Where Is Patrizia Reggiani Now? 2021
House of Gucci: Patrizia Reggiani's Life After the Gucci Murder Trial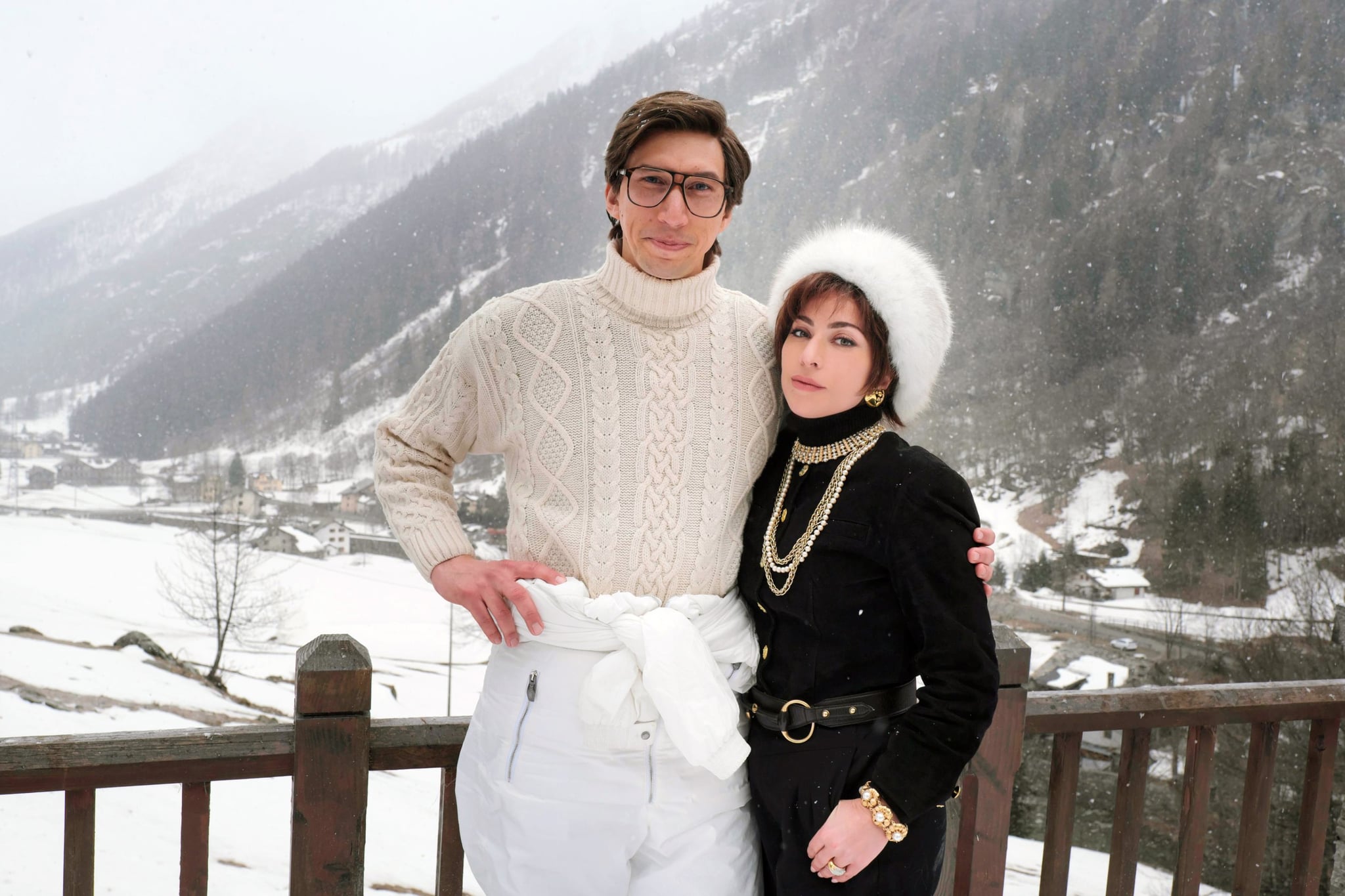 After American Horror Story and A Star Is Born, Lady Gaga now has a new gig playing Italian socialite Patrizia Reggiani. She'll be leading in the Ridley Scott-directed crime drama House of Gucci across Adam Driver, who stars as her husband Maurizio Gucci — yes, that's Gucci as in the brand! As history would have it, Reggiani went down for her estranged spouse's infamous 1985 murder, charged with arranging his assassination and sentenced to 26 years in prison. She was eventually released on good behavior, becoming a consultant with the jewelry firm Bozart in 2014.
What to Know About Patrizia Reggiani and Maurizio Gucci's Relationship
Before the breakdown of their marriage, Reggiani and Gucci were a power couple. Gucci was the grandson of the Gucci brand founder Guccio Gucci and even once headed the company. Reggiani came from a wealthy family, but she wasn't necessarily a part of Italian high society. The pair met in their 20s and were married by 1972. After they welcomed two daughters, their relationship deteriorated in 1985, when he told her that he was leaving for a business trip but instead moved in with a woman named Paola Franchi. Ousting his relatives, Gucci later sold his stake in the company to Investcorp for over $100 million. Reggiani was allegedly upset with her ex-husband not only for dating a younger woman but also for selling the family company.
How Maurizio Gucci Was Killed
Gucci was fatally shot in his work building on March 27, 1995. It wasn't until Jan. 31, 1997, when Reggiani and four others, including shooter Benedetto Ceraulo, were arrested. Her psychic, Giuseppina Auriemma, claimed that she contacted the killers per Reggiani's instructions. Reggiani's lawyers said that while she announced that she wanted her ex-husband dead, she didn't carry out her threats. Reggiani asserted that Auriemma forced her to pay $365,000 and said that she would be framed if she didn't pay. (She also added, confusingly, "But it was worth every lira.")
In court, prosecutors presented entries from Reggiani's diary, including one where she wrote, "There is no crime that money cannot buy." On the day Gucci was shot, there was an entry that read ''Paradeisos,'' the Greek word for ''paradise.'' During her infamous trial, the press started calling Reggiani Vedova Nera, or Black Widow.
What Happened to Patrizia Reggiani
Reggiani was required to find a job as a condition of her parole. According to the Italian press, she actually turned down her first offer of release in 2011 because she didn't want to work. However, she eventually became a consultant with the jewelry firm Bozart in 2014 after starting a work-release program. Reggiani worked for three years, eventually becoming a free citizen again in 2017. According to Forbes, the former socialite faced financial claims from Franchi and Giuseppe Onorato, the doorman who was also shot during Gucci's shooting. She has also experienced difficulties keeping her annual divorce settlement from the Gucci family.