How The Bachelor Features Christianity | Essay
How Faith Has Slowly Crept Into The Bachelor Over the Years, and Why It Matters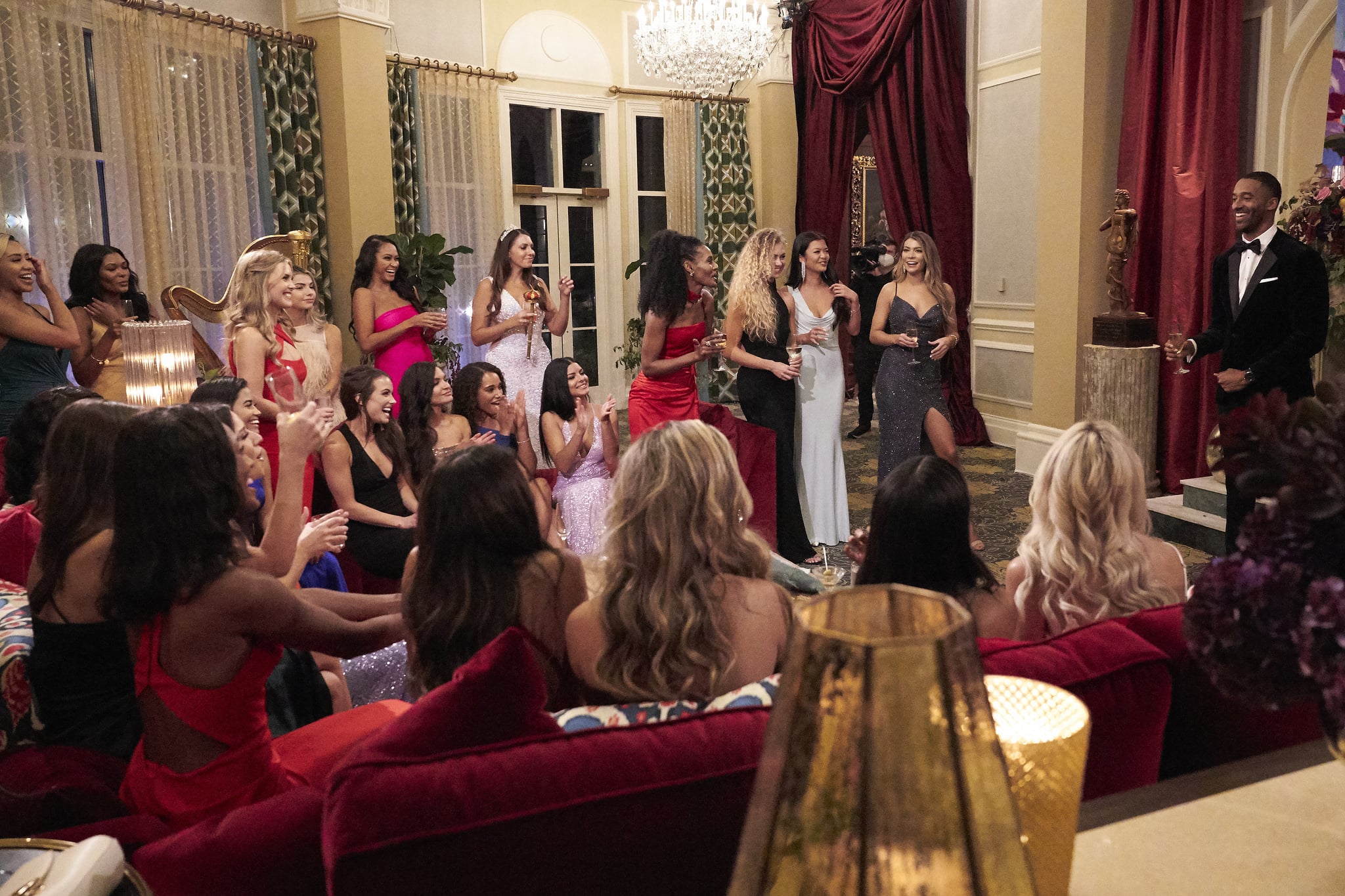 In between the shirtless workout b-roll, the vibrator that seemed to be in every room, and all of the Queen Victoria drama featured during The Bachelor's premiere, there was one thing that all the contestants couldn't stop talking about: the prayer led by season 25 lead Matt James.
Kicking off his opening address to the group of women with a prayer set a tone for the rest of the season for both the contestants and the audience. Matt immediately makes it clear that his Christian faith is important to him, saying that praying "recenters" him when he's anxious. Though it looked like many of the women respected and appreciated the time he took to center himself with his faith, I wonder if there were contestants that felt odd, uncomfortable, or even disrespected in that moment because their religious beliefs were different from his. While it's wonderful that he felt comfortable expressing that side of him, would someone of a different faith have been as confident?
While the Christian faith has been a topic of conversation plenty of times in both The Bachelor and The Bachelorette, it has become a serious factor in major decisions in the last few seasons of the franchise. Season 16 Bachelorette Tayshia Adams sent home Ivan Hall (who made it to her top three) because of their differences in religious beliefs. The choice seemed abrupt, and it was later revealed on former Bachelorette Kaitlyn Bristowe's Off the Vine podcast that he was eliminated because he identifies as Agnostic, a person who claims neither faith nor disbelief in God.
"[Being an] Atheist is taking a hard stance that there is no God, and that's not what I believe at all," Ivan told Bristowe. "It's completely different things, but everybody confuses it. Agnostic is strictly saying, I don't know, basically."
The same way we advocate for racial and body diversity, it is important to see religious diversity on screen as well.
Religion is most notably mentioned on the show when it comes to sex and virginity. Let's consider Madison Prewett of Peter Weber's season of The Bachelor. Much of her storyline revolved around how strongly she believed in her faith, how she was saving herself for marriage, how she expects the same thing from her partner . . . and when she would tell all those things to Peter. (I know, it's a lot.) It eventually led to the couple's breakup after Peter revealed he was intimate with other women during Fantasy Suite Week, going against her beliefs.
We can go as far back as season 17 Bachelor Sean Lowe's (a born-again Christian) highly publicized decision to not get intimate during his Fantasy Suite dates because of his faith, which he addressed in detail after the season concluded in his book For the Right Reasons: America's Favorite Bachelor on Faith, Love, Marriage, and Why Nice Guys Finish First. We can go as recent as season 15 Bachelorette Hannah Brown being shamed by contestant Luke Parker for not carrying herself like what he thought a traditional Christian woman should. Hannah has always been vocal about her morals, her faith, and her sex life — confirming that you can, indeed, have all three. (Her line, "I have had sex and Jesus still loves me," will go down in Bachelorette history.)
So, it's clear that the topic of religion (Christianity, in particular) is not necessarily new in the franchise. But it is, however, more talked about in recent seasons than ever before. From what I've noticed, the uptick in religious discussion in the shows happened after Hannah Brown's season, who also said a short prayer on the first night. According to the Pew Research Center, 65 percent of Americans identified as Christian in 2018/2019. Moreover, 49 percent of Millennials self-identify as Christian. The same research shows that the percent of Americans who identify as Christian has been on a rapid decline and will likely continue to plummet — so why are we seeing more young Christianity on screen than ever?
This brings me back to my original curiosity after Matt's prayer. Were any of the women uncomfortable with it? Would a lead who identifies as Muslim feel as comfortable praying on screen like that? How is it that Christianity has become the status quo? With numerous back-to-back leads sharing the Christian faith, I question if the prayer discourages contestants from being open and upfront about their dissimilar beliefs right away — or at all. Similar to Ivan's situation with Tayshia, they might wait until the last minute to share the news because they are concerned about the lead's reaction. Will those who are Jewish, Muslim, Buddhist, or Agnostic be accepted? Even if so, will they make it far?
The same way we advocate for racial and body diversity, it is important to see religious diversity on screen as well. Casting religiously diverse leads (such as Andi Dorfman, who's Jewish) should not be a rare occasion. Excluding men and women who practice other religions, even if not done purposefully, cuts out a large portion of the population that deserves representation. New experiences and chances to learn or educate will be missed by the lead and the viewers watching at home. Luckily, it sounds like our latest Bachelor is aware of that.
"Just because I don't share the same religious view as somebody doesn't mean I see them as any less of a person I could be compatible with," Matt said in a recent interview. "I think it's important that they know where my peace comes from and where my decision making is rooted in. We're both trying to figure each other out. If that's a dealbreaker for them, then I'd rather them know that about me so that I'm not wasting their time."
Hopefully, Matt's season is the beginning of finding some middle ground.