Don't Read This Recap of the Schitt's Creek Finale Until You're Emotionally Ready
After six seasons of giving fans what can only be described as simply the best, Schitt's Creek ended with the sweetest goodbye. The final season of the POP TV comedy was both a celebration of the Rose family and a long farewell as the show got the town ready to embark on new adventures. There were heart-wrenching breakups, a very memorable movie-within-a-show, and lots of tears before we got to the end, and it was all worth it.
For those who don't have cable, you'll have to wait to see the sixth season when it begins streaming on Netflix. But if you're curious about where the Rose family and the residents of Schitt's Creek ended up in the finale appropriately titled "Happy Ending," keep reading to see how they end the series.
01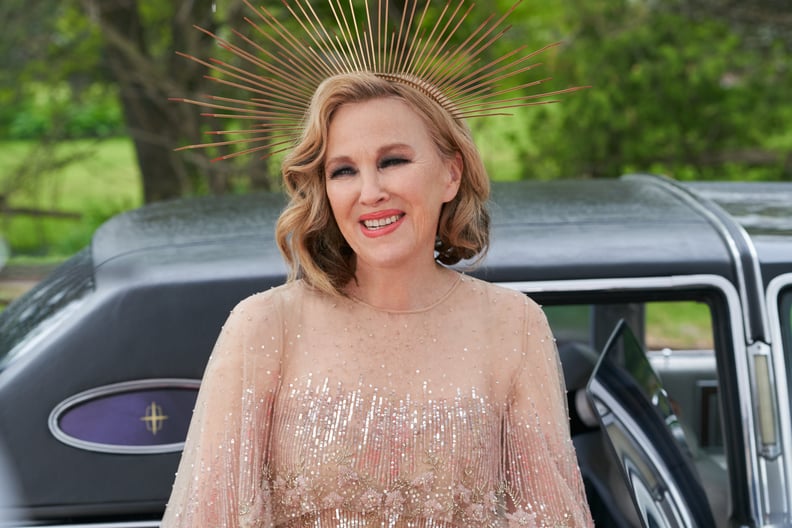 What Happens to Moira Rose on the Schitt's Creek Series Finale?
Though Moira is more than ready to move back to New York City with her family after Johnny lands a deal for his motel chain, the penultimate episode brings the surprise in the form of a Sunrise Bay offer. Tippy Berstein, the executive producer of the soap opera, sends the actress a note that reads, "Dear Moira, you win. Welcome back to the Bay." Turns out the bigwigs have agreed to all her demands she asked for during her negotiations about returning for the reboot — including the tennis bracelet! She officially accepts the offer when the call comes through that production wants her instead of her acting frenemy, Clifton Sparks. With Moira returning to her soap roots, Johnny decides to join her in California instead of heading to New York City.
02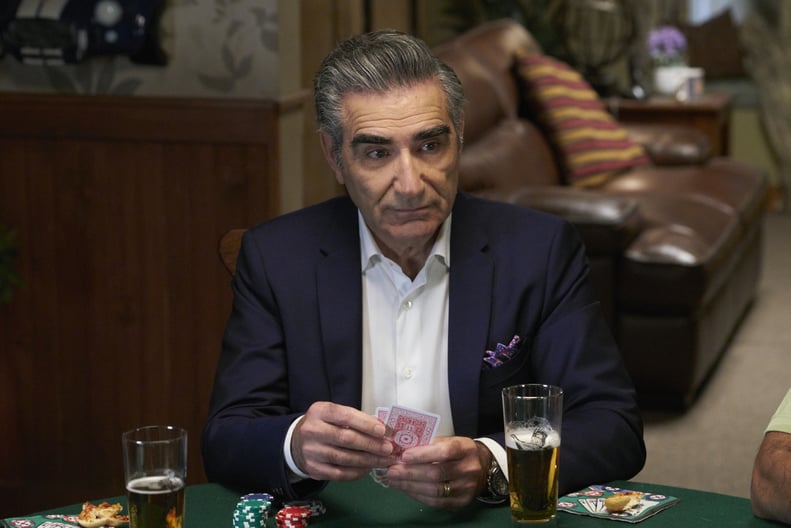 What Happens to Johnny Rose on the Schitt's Creek Series Finale?
After all his misadventures throughout Schitt's Creek, Johnny finally gets it right when he, Stevie, and Roland land an investor for the Rosebud Motel Group. Though initially the patriarch planned to move with his entire family back to New York City where the Group would be headquartered, Moira's Sunrise Bay news changes his plans. Instead, Johnny decides to relocate with Moira to California and have the Rosebud Motel Group headquarters there, while Stevie and Roland stay in Schitt's Creek.
03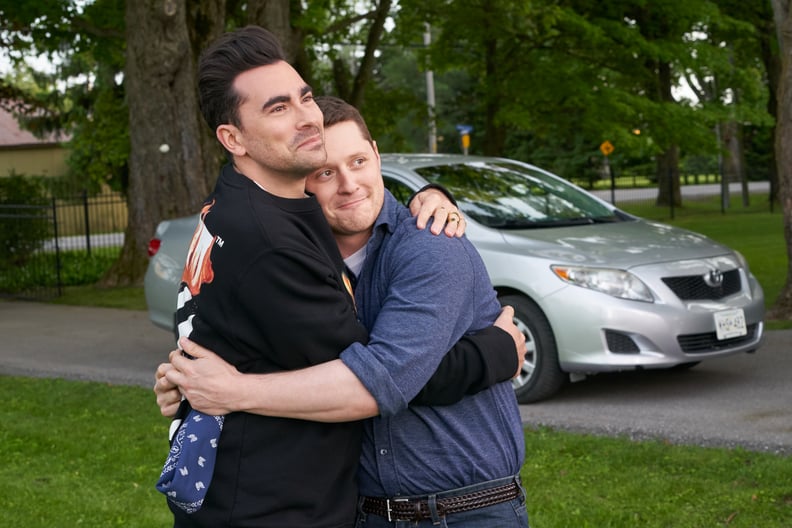 What Happens to David and Patrick on the Schitt's Creek Series Finale?
When David reveals his family is moving to New York, Patrick is visibly hesitant about the idea. It isn't until the penultimate episode that he (by way of Stevie) reveals that he asked about a house in Schitt's Creek that David once said reminded him of Kate Winslet's cottage in The Holiday. A conversation with Stevie reminds him that he doesn't need to move back to New York to convince his asshole "friends" that he's won. So, David comes to his senses, makes an offer on the house, and breaks the news to his family. When he reveals the news to Patrick, the other man promises to make him "not just happy, but so happy." Swoon.
Of course, no wedding ever goes perfectly, and the day of David and Patrick's ceremony begins with a torrential downpour. Despite the panic, everyone pulls together a beautiful wedding in the Town Hall, officiated by Moira in a glorious pope-inspired outfit we haven't seen the likes of since Rihanna's 2018 Met Gala gown.
04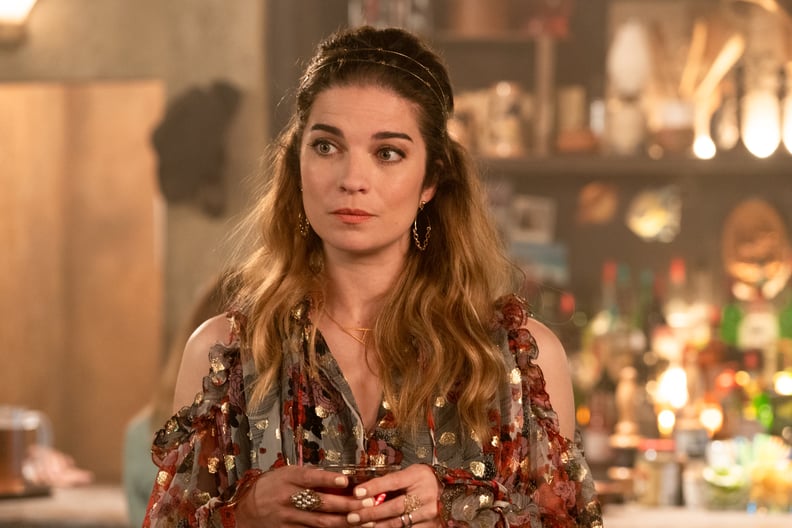 What Happens to Alexis Rose on the Schitt's Creek Series Finale?
It's been a hard — and heartbreaking — journey for the youngest Rose, but the Alexis we meet in the finale is still the fierce woman we met in the pilot episode. Despite nursing heartbreak over her breakup with Ted and being blindsided when David decides to stay in Schitt's Creek with his husband, Alexis decides to embrace her independence and go to New York on her own.
05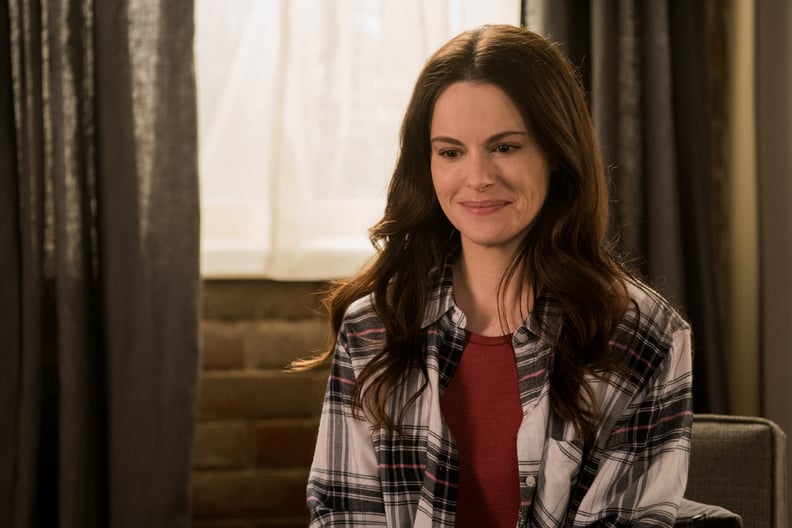 What Happens to Stevie on the Schitt's Creek Series Finale?
Though Stevie went through a period of uncertainty about her place in Schitt's Creek, by the series finale she's found her path. With the Rosebud Motel Group finding an investor, Stevie decides to make Schitt's Creek her home base while traveling around as she handles setting up new Rosebud Motels. She tells David that she learned that she didn't really want to live in a big city, she just needed to know she could.
06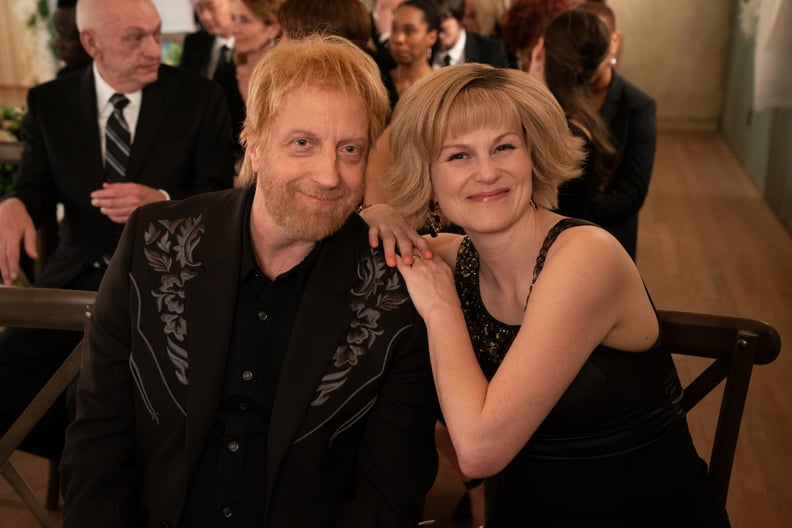 What Happens to Roland and Jocelyn on the Schitt's Creek Series Finale?
With the Rosebud Motel Group landing an investor, the Schitts decide to stay in their quaint home in Schitt's Creek. (What would the town be without the titular Schitts?!)
07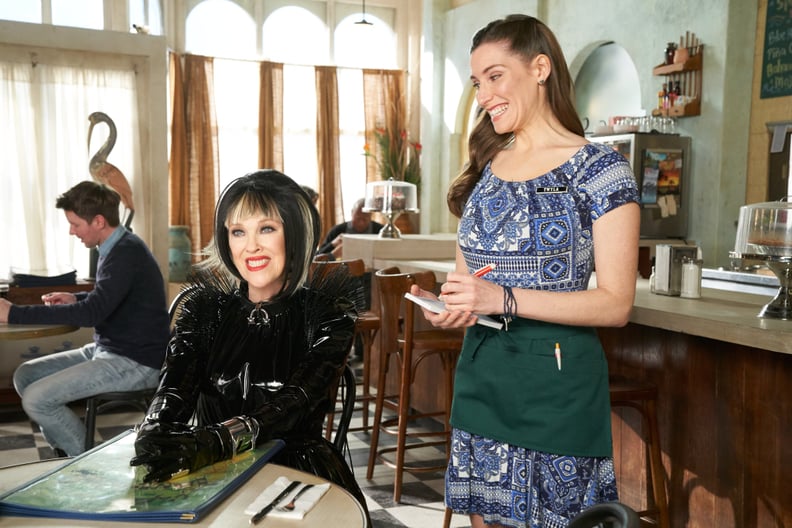 What Happens to Twyla on the Schitt's Creek Series Finale?
One of the breakout characters of the series, Twyla gets an ending that is incredibly fitting for our favorite waitress. During the penultimate episode, Twyla reveals to Alexis that she doesn't work at the Café Tropical for the money; she's already flush with cash after winning $46 million in the lottery a few years ago. (Actually, it was $92 million, but she split it with some guy.) Alexis encourages her friend to buy something that will make her happy, so Twyla later announces that she's bought the café and plans to rename it "Twyla's Café Tropical."