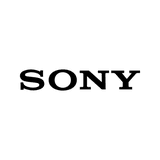 You follow all your favorite music artists on Instagram and TikTok. You track all their new music and watch every video as soon as it lands. But what if you could go beyond the screen and be part of their creative process? That's the idea behind "Set The Stage" by Sony. By combining music and technology, Sony is amplifying its artists in a way that's never been done before.
"Set The Stage" by Sony is an interactive experience that gives music fans the opportunity to connect in new ways with their favorite artists (like Tate McRae, BIA, and The Kid LAROI), get involved behind the scenes, and even help co-create content. From selecting McRae's outfit to designing the backdrop to The Kid LAROI's video, your choices will help power their performances. The action kicks off on Thursday, Feb. 24, on Sony's YouTube channel — here are all the reasons we'll be tuning in.
The Featured Artists Are Fire
The campaign kicks off with singer/songwriter/dancer Tate McRae on Feb. 24 when she'll be performing her new (insanely catchy) hit single, "she's all i wanna be," followed by multi-platinum-certified, Boston-born artist BIA performing "CAN'T TOUCH THIS" (you've definitely heard her single "Whole Lotta Money" on TikTok). The series wraps with a performance from artist The Kid LAROI (who blew up the scene, thanks to chart toppers "Stay" and "Without You").
And if you're excited about the performances, the artists are just as pumped. "'Set The Stage' has allowed me to combine my artistic vision with my fans' in a way that's never been seen before," BIA notes.
"My fans have quite literally changed my life, and I want to connect with them in new ways," The Kid LAROI says. "With my first global tour coming up, I wanted to take this opportunity to share this experience with my fans, putting their voices at the center of my work."

You Can Watch the Creative Process Unfold in Real Time
In an industry as fast-paced as music, it's rare to get a glimpse of the whirlwind that happens behind closed doors leading up to a performance. As fans, we only see the finished product, not all the big and small decisions that go into it. This time, Sony is letting us in on all the action ahead of the exclusive live video performance.
How it works: throughout the day, before each artist takes the stage, fans can tune in to the livestream on YouTube to peek behind the curtain and watch how the production comes to life in real time. Sony will be dropping production diary episodes featuring all-access passes to the set, wardrobe, and fan-submitted art. These videos will be captured with Sony's FX9 full-frame cameras, while the final performance videos will be shot with the flagship digital cinema camera, VENICE 2, and remixed in 360 Reality Audio to provide a lifelike music experience for fans.
There will also be a series of live interviews happening throughout each shoot day, with artists answering the internet's burning questions about their work and the industry. You can submit your questions via Sony's social platforms, so if you've ever wanted to know something about Tate McRae, BIA, or The Kid LAROI, now would be the time to tune in and ask!
In addition to the live interviews, you'll also get to see exclusive content featuring Sony creators, including animators from A-1 Pictures and CloverWorks, both studios under Sony's Japanese anime and mobile game unit Aniplex; Sony Pictures Animation; and Sony Pictures Imageworks. Behind-the-scenes content captured by Sony Alpha photographers will also be released throughout the campaign to bring fans along for the ride.
You Can Co-Create Content With the Artists
Not only do you get to watch each artist's music video come together live, but you also get to contribute to the creative process to determine how it all comes to life on stage. In other words, your imagination becomes part of their world. Leading up to the performance, fans can submit visuals inspired by the artists' song lyrics, which will then be turned into dynamic backdrops that artists will perform alongside during their live video production.
Watch this space and POPSUGAR's social channels for more coverage as "Set The Stage" unfolds.