Iliza Shlesinger's Unveiled Is Finally on Netflix
Unveiled, Iliza Shlesinger's New Netflix Special, Is as Hilariously Brilliant as She Is
Iliza Shlesinger is back with a new special, and this time, she's married! Her special Unveiled just premiered on Netflix today, Nov. 19, and it's the first thing you need to queue up once you've settled into bed to watch your nightly dose of shows. Unveiled, which was recorded in Nashville, is a great mix of classic Shlesinger comedy and poignant social commentary about how not fun and simply odd weddings can be.
"It's got all the markings of an Iliza Shlesinger special," the comedian told POPSUGAR. "It's got fun noises, a lot of physicality, lots of squats, some sort of outfit revealing my shoulders. And I think that with every special, I hope to evolve, and so as with all my comedy, I offer you commentary on feelings that we all have."
"You're allowed to call bullsh*t where you see it, because that's a comic's job."
"[Weddings] are supposed to be this amazing, precious thing, and for some reason, no one is ever having a big conversation about how difficult your wedding day can be for a guy or a girl or other," Shlesinger said. "And I think that there is healing that can be done in expressing some of these stresses and realizing that you're not alone. It doesn't have to be perfect, you don't have to smile through the pain. You're allowed to call bullsh*t where you see it, because that's a comic's job."
And bullsh*t Shlesinger calls out. She spends much of the special explaining why she didn't feel the need to wear a garter (or as she calls it, "a lap band for a chinchilla") or a veil at her wedding in a way that both makes you laugh out loud and realize how silly those traditions can be.
While she chose not to do either of those things, she doesn't tear down the women who want to live their lives differently than she does. She's noticed a cycle of women attacking others for not "doing feminism perfectly," and she tries to address in her comedy that it's OK to not be "perfect" as long as you're trying to make the world a better, more fair place.
"Women, in the name of feminism, are actually tearing other women down for not being exactly like them, and it's counterproductive and it's dangerous," Shlesinger said. "So I'm just calling it out with the hopes that we all, in our efforts to advance and be better and evolve, stop picking on each other."
In addition to Unveiled, Shlesinger created a perfume (just in time for gift giving!) called Christmas Mouth as a tribute to her beloved dog, Blanche, who passed away shortly after shooting the special. It's plastic-free and recyclable, and between now and Cyber Monday, $1 from every bottle goes to Best Friends Animal Society. You can preorder it here.
Shlesinger also has a ton of other exciting projects coming our way soon. She just wrapped filming on The Iliza Shlesinger Sketch Show, which comes out on Netflix next year; she stars in the upcoming Peter Berg movie Wonderland alongside Mark Wahlberg; and she's going back on tour in January.
Shlesinger loves touring, mainly because of the interactions she's able to have with her fans. "I love doing stand-up, I love performing live, but nothing compares to feeling the love from fans and the appreciation and reading their letters and just the intimacy that I share with them," she said. "I don't know what I did to deserve fans like that, but I think I give them vulnerability, and they reward it with love and, of course, buying tickets. So I really love the little world that we've created together."
Watch the trailer for Unveiled above, or watch it on Netflix here.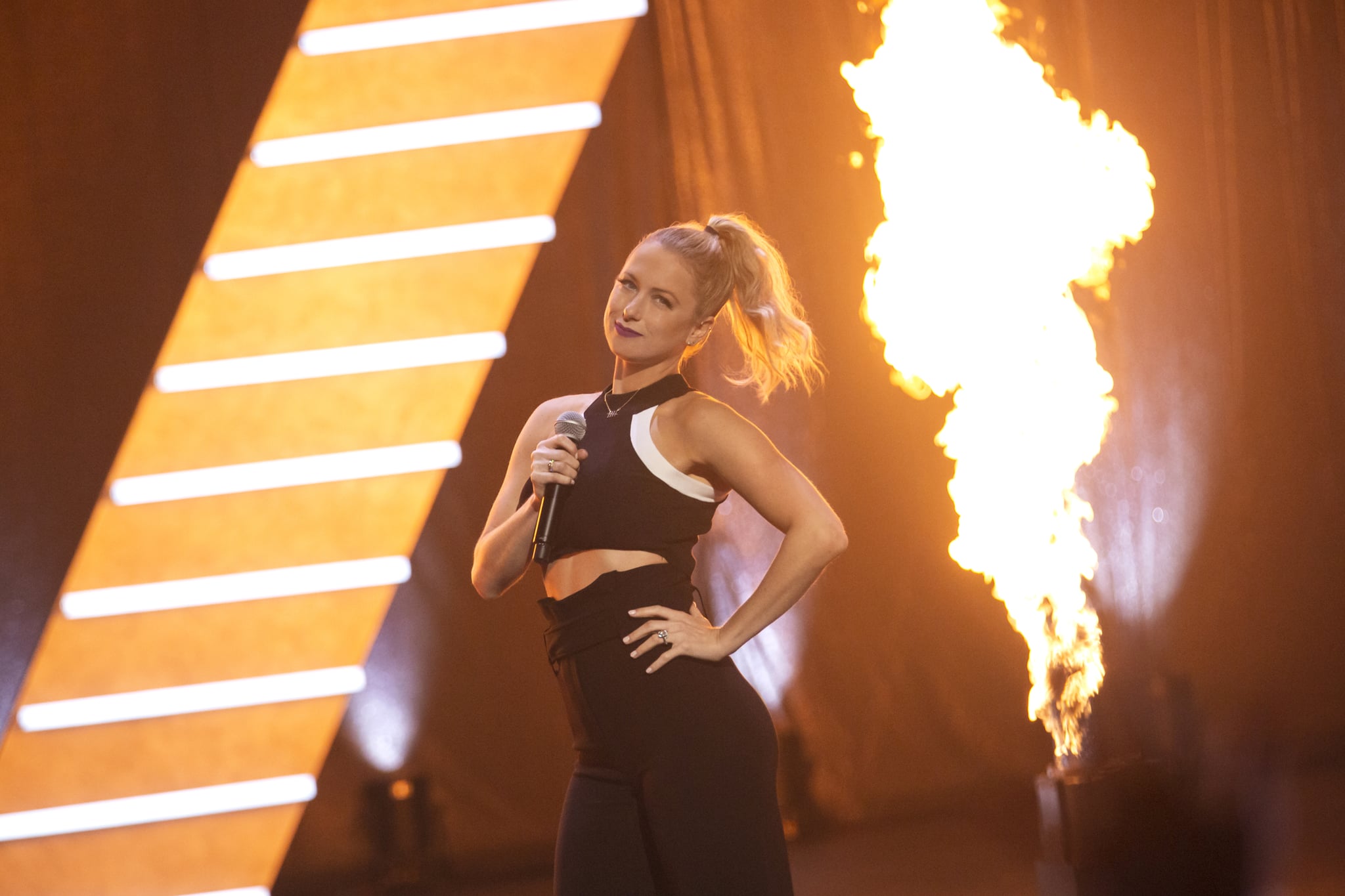 Image Source: Netflix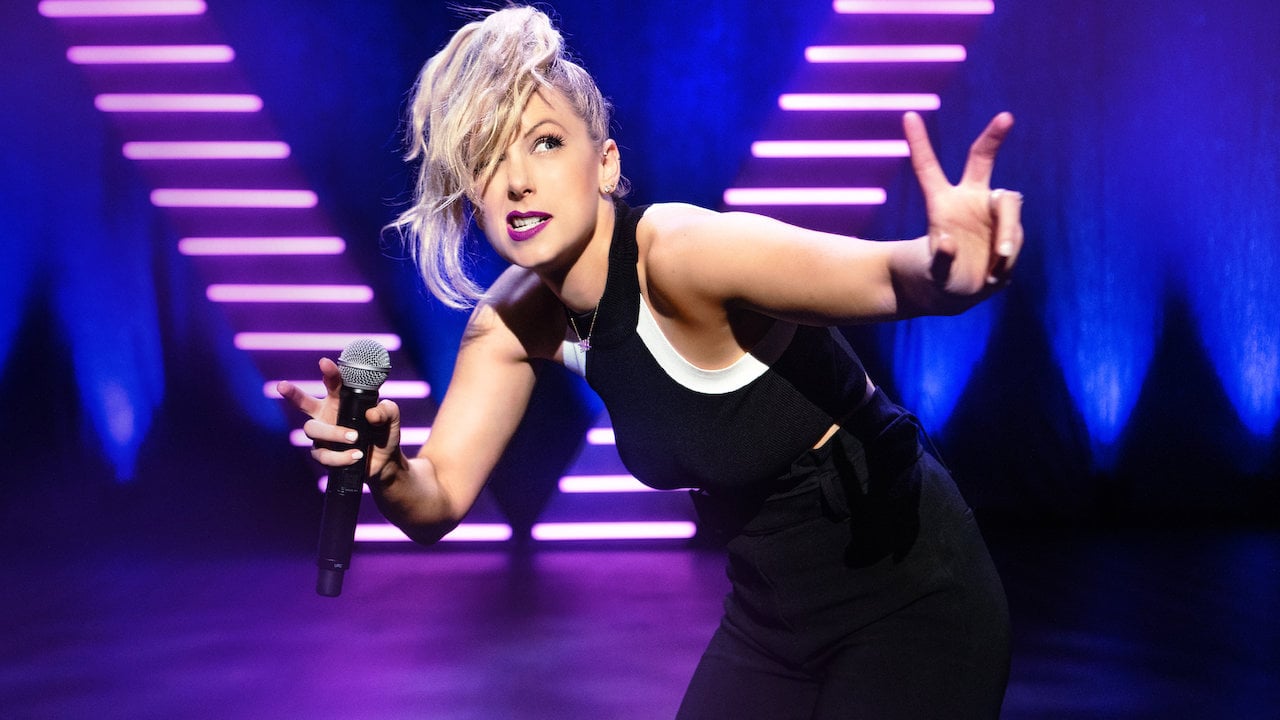 Image Source: Netflix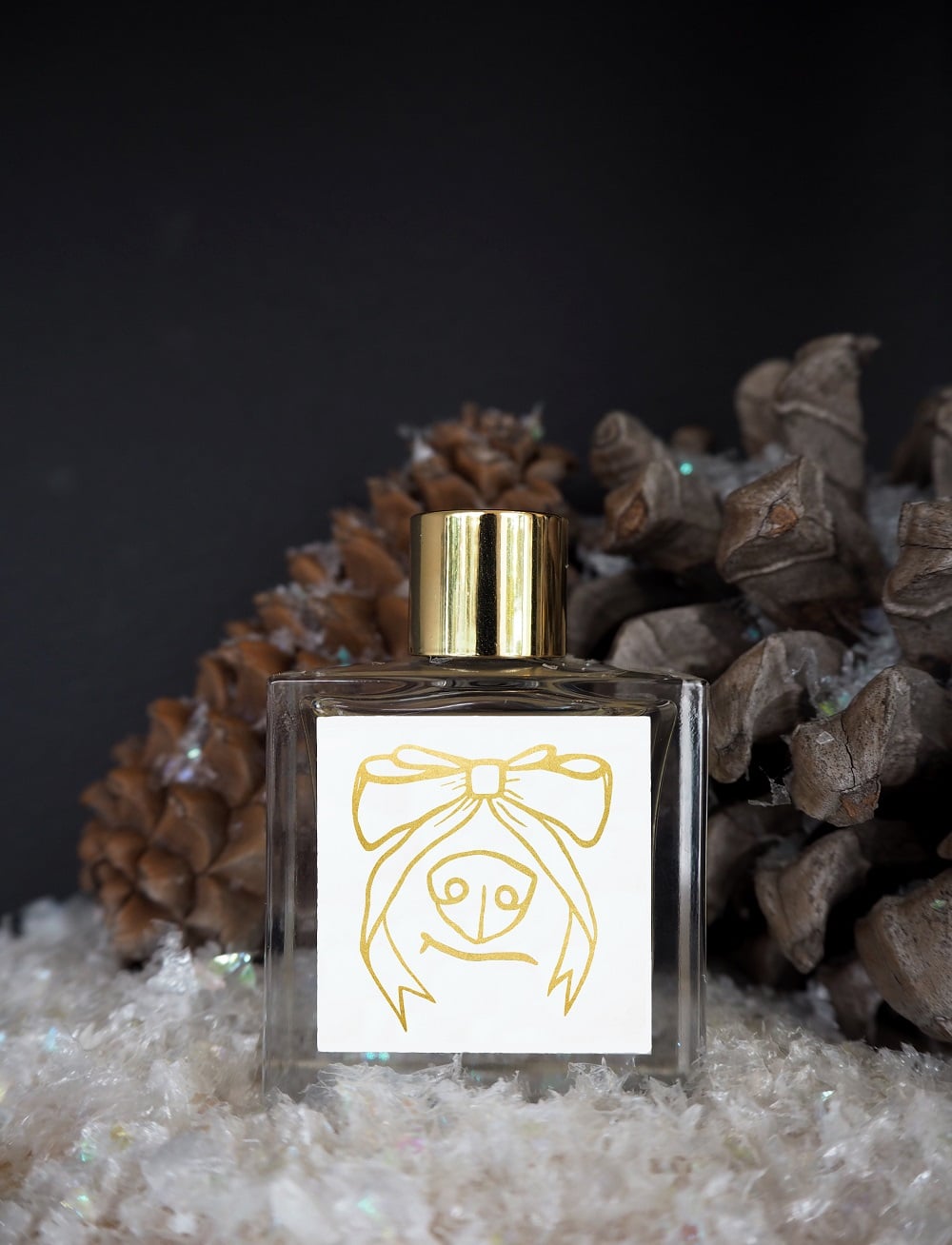 Image Source: The Iliza Store