Is A Journal For Jordan Based on a True Story?
Here's the Heartbreakingly Beautiful True Story Behind A Journal For Jordan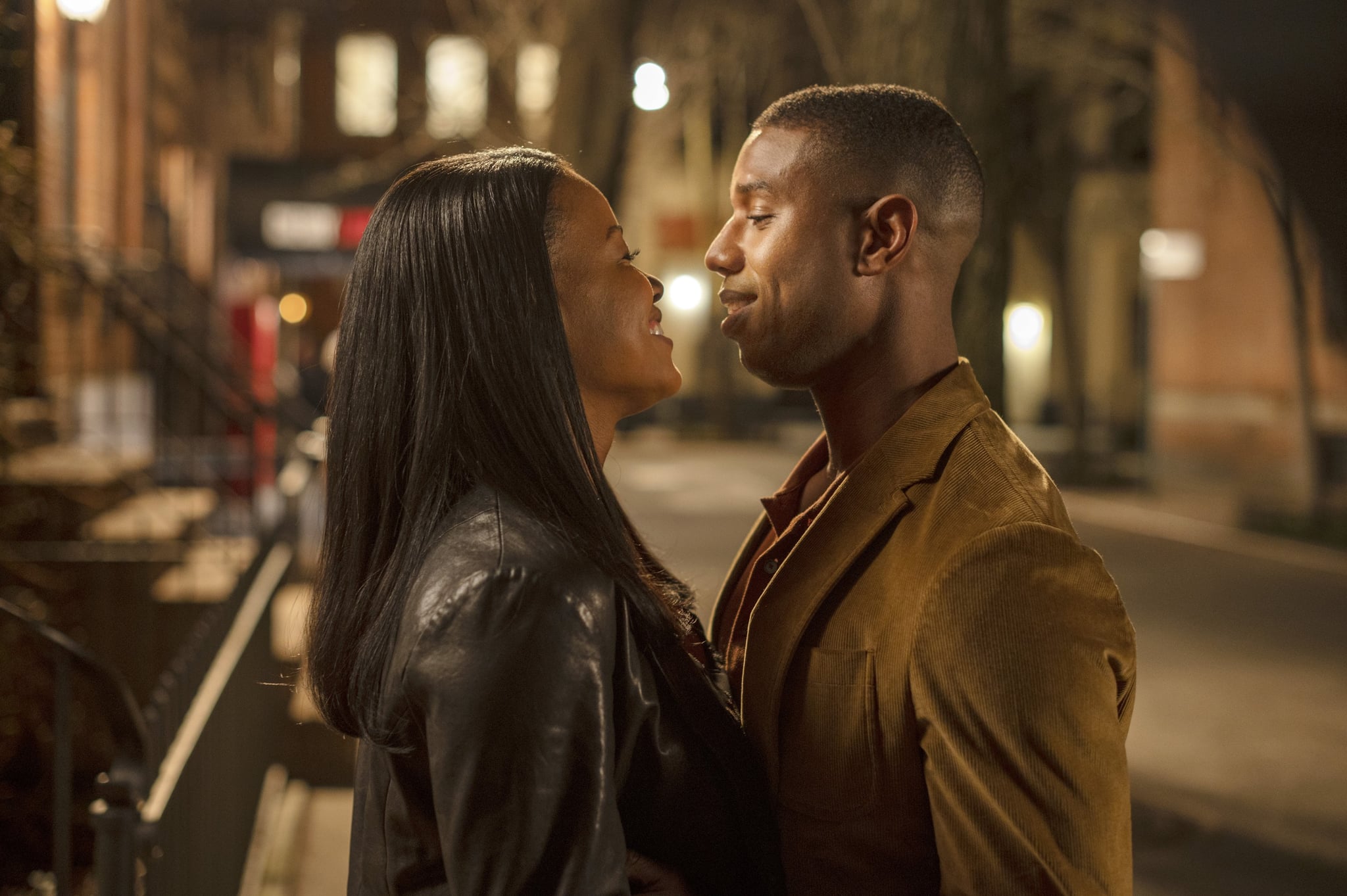 Image Source: Everett Collection
Better known for his extensive acting resume, Denzel Washington is also an acclaimed director, with his highly anticipated upcoming film, A Journal For Jordan, hitting theaters Christmas Day. A Journal For Jordan tells the story of the lengths a loving husband and father will go for his family. Featuring the beloved Michael B. Jordan and rising star Chanté Adams, A Journal For Jordan is bound to bring you to tears with its poignant yet heartbreaking story of love and loss. (Admittedly, I am tearful writing this.) While the love presented in the film can seem too good to be true, the true story that A Journal For Jordan is based on is more moving than can be imagined.
Who Is Sergeant Charles M. King?
Charles M. King was born on June 10, 1958, to parents Charles and Gladys King in Mobile, Alabama. From a young age, Charles had a fascination with art, and at the age of 13 he enrolled in a local community college art class with the help of his mother. According to the Congressional Record, after high school, he attended the Art Institute of Chicago, graduating in 1983 and later working as a fashion and advertisement illustrator in his hometown for four years before enlisting in the army in 1987. While in the military, Charles balanced his duties with getting an education, serving in Operation Desert Storm between 1990 and 1991, and earning an associate's degree from Chamberlain Junior College in Boston.
How Did Charles and Dana Meet in Real Life?
It wasn't until he was stationed in Fort Knox, Kentucky, that Charles met the soon-to-be love of his life, Dana Canedy. Dana, an accomplished journalist with The New York Times, first met Charles in the late 1990s while visiting her hometown of Radcliff, Kentucky. Though she was drawn to his personality, Dana was apprehensive about dating Charles because of her military family background, as described in an excerpt from A Journal For Jordan on NPR. The daughter of an army veteran, Dana was familiar with the type of sacrifice a job in the military required and was unsure if she could handle it or even wanted it. However, after a few years of persistence and long-distance dating, Dana fell for Charles. The two got engaged and began planning for a baby in 2004. From there, their love continued to blossom.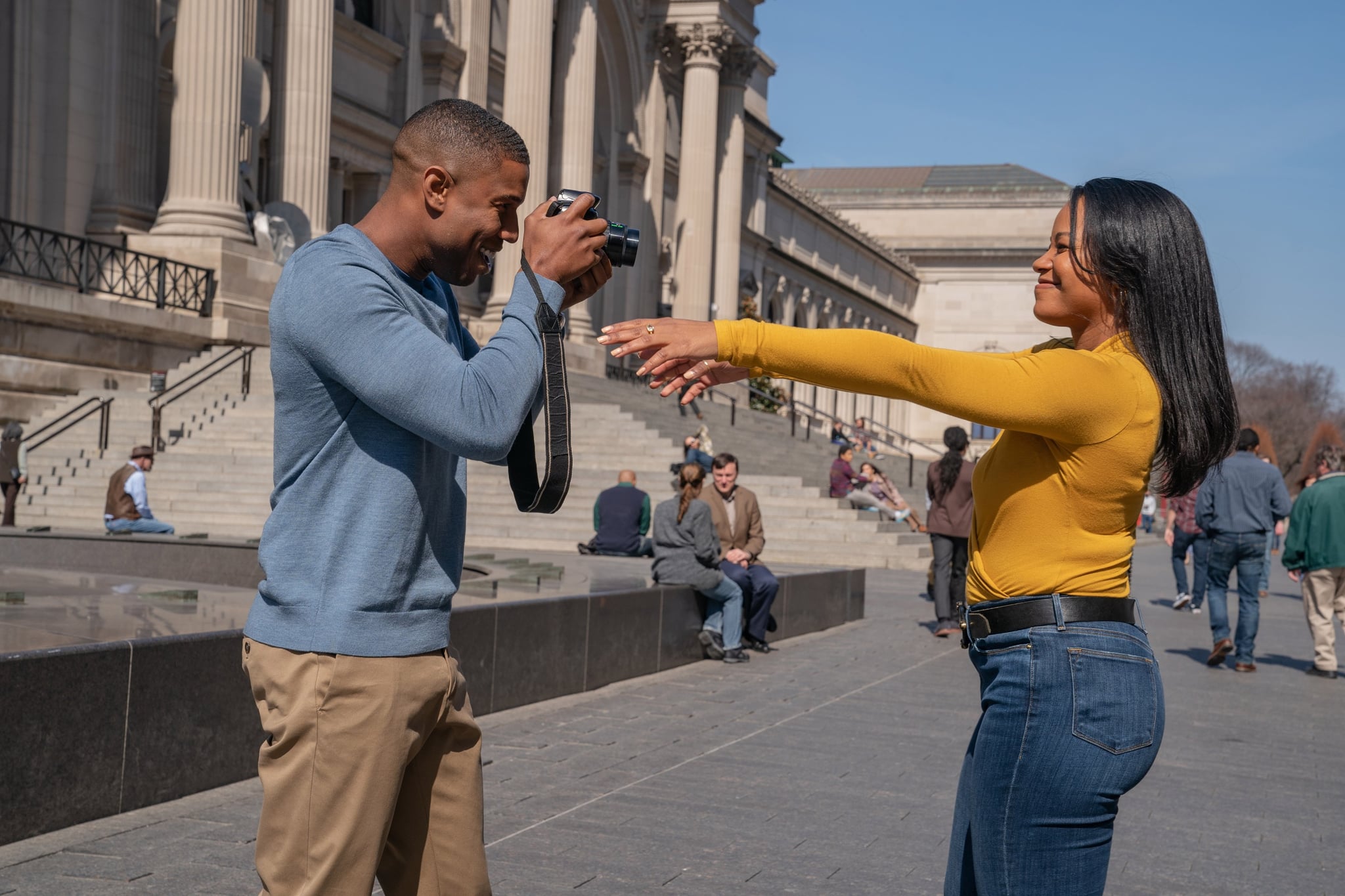 Image Source: Everett Collection
Did Charles M. King Really Keep a Journal For His Son?
Being a military spouse or partner comes with unrelenting stress, and in the worst of cases, tragedy. In December 2004, as the Iraq War was well into its first year, Charles received orders for deployment. Both Dana and Charles were aware of what could happen while in combat, so both did as much as they could to prepare for the worst. A pregnant Dana gave Charles (now her fiancè) a journal for him to write to their child if he did not make it back home.
Fiercely dedicated to both his family and his job, Charles commanded over 100 soldiers and completed missions during the day and wrote tirelessly to his son, Jordan, at night, which Dana recalls in her New York Times article, "From Father to Son, Last Words to Live By." While stationed in Iraq, Charles would write 200 pages of stories filled with advice, encouragement, and love to his son. Through this, he also wrote to help Jordan understand, when he was old enough, the man, the person, his father was. Charles wrote stories of his childhood, career in the army, relationship with God, and love for Dana while seamlessly tying each anecdote with a lesson or a piece of advice to carry with Jordan as he grew up.
How Did Charles M. King Die?
Charles spent nearly eight months in Iraq before coming home in August 2006 for his mid-deployment leave. During his two-week stay, Charles met his infant son for the first time and cherished every second with him before heading back to Iraq again. This time, however, Charles would not return home. Less than two months after he left, at just 48 years old, Charles, along with Staff Sgt. Joseph M. Kane and Cpl. Timothy J. Later, was tragically killed in a roadside bombing on Oct. 14, 2006, as noted in the Congressional Record Honoring Our Armed Forces.
What Inspired Dana Canedy to Write A Journal For Jordan?
Following the death of Charles, Dana, who then was a senior editor for The New York Times, decided to write a memoir about Charles, the journal, and living life without him. The memoir, A Journal For Jordan: A Story of Love and Honor, was released in 2009 and has since become a New York Times bestseller and inspired the upcoming A Journal For Jordan film adaptation. Today, Dana is the senior vice president of Simon and Schuster and lives in New York City, with now 14-year-old Jordan.
Watch the trailer for A Journal For Jordan ahead, and watch the film in theaters on December 25.