Yes, Netflix's Let It Snow Is Based on a Book
The Book That Inspired Netflix's Let It Snow Will Probably Take You Less Than a Day to Read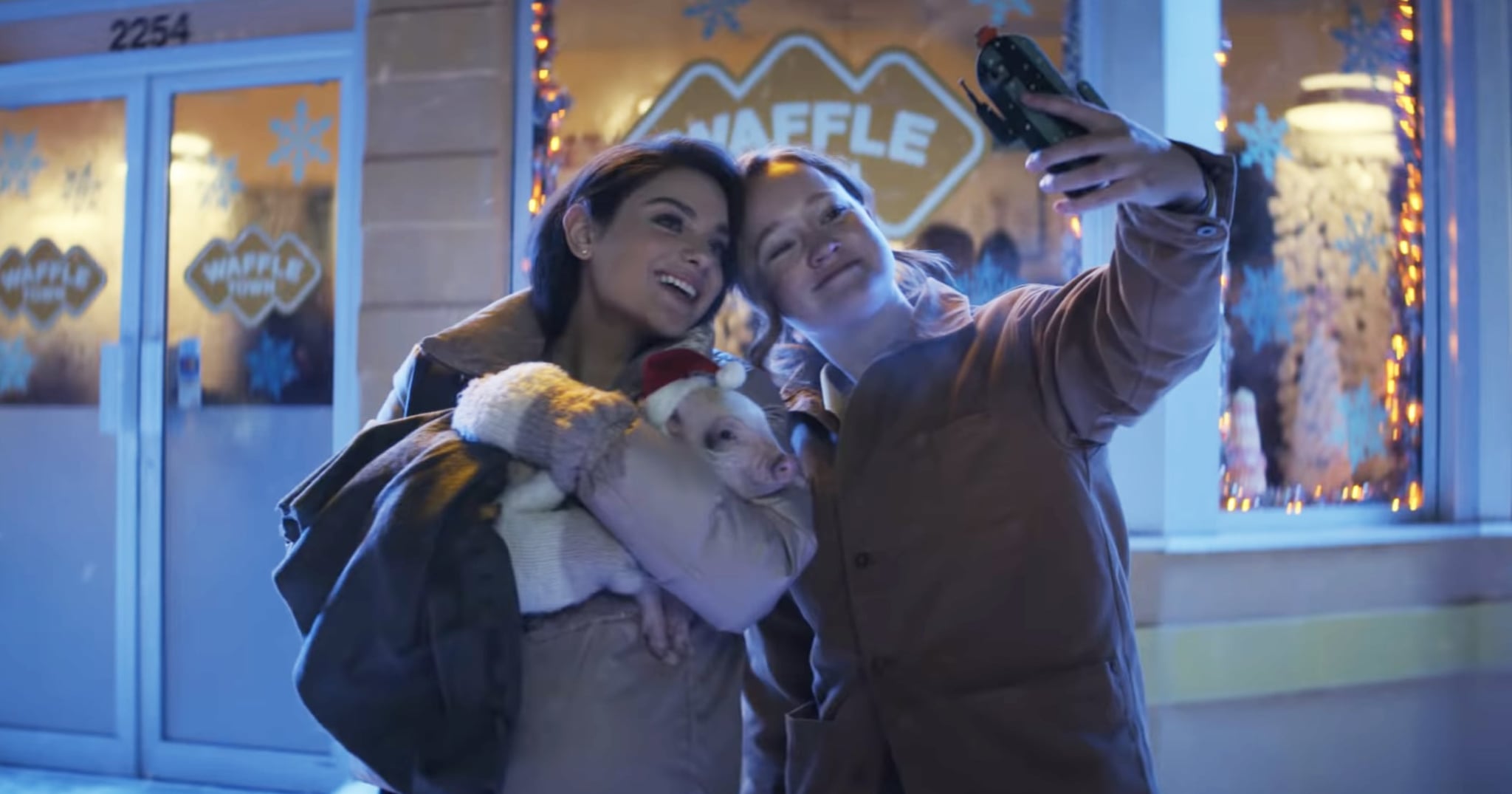 Image Source: Netflix
Netflix's new holiday rom-com Let It Snow looks like Love Actually, but for modern-day American teenagers. Unlike the 2003 holiday film, however, the new movie is based on a work of literature. Back in 2008, Let It Snow: Three Holiday Romances was released as a YA book, and that's what forms the inspiration for the upcoming Netflix movie.
Technically, Let It Snow is not a novel in the true sense of the word. It's actually a collection of three short stories, each with a different protagonist but one thing in common: they're all stranded in the small town of Gracetown when a massive snowstorm hits. The three stories are "The Jubilee Express" by Maureen Johnson, "A Cheertastic Christmas Miracle" by John Green, and "The Patron Saint of Pigs" by Lauren Myracle. The Netflix film weaves together these three narratives all at once, rather than separate as in their original stories, but the main structure of each will probably be similar.
"The Julibee Express"
The first story focuses on Jubilee (played in the movie by Isabela Merced), a teenager who's stuck visiting her grandparents in Florida for Christmas and gets stranded in Gracetown when her train is stranded there during the storm. Both she and her seatmate Jeb (Mason Gooding) are separated from their significant others and unable to get phone calls through. While stuck in Gracetown and missing her boyfriend Noah, she meets Stuart (Shameik Moore), who offers her a place to stay and helps her work out what it is she really wants out of life and out of a relationship.
"A Cheertastic Christmas Miracle"
A trio of friends — Tobin (Mitchell Hope), Duke (Kiernan Shipka), and JP (Matthew Noszka) — head out to a Waffle House in search of cheerleaders and hashbrowns. When their car breaks down, they run into a bullying pair of twins, but eventually make it to the restaurant, where Jeb is still trying to contact his girlfriend. As it turns out, though, there are some hidden feelings that are about to get brought into the open.
"The Patron Saint of Pigs"
The final story focuses on Addie, who's dealing with a devastating breakup and the unexpected responsibility of caring for a friend's teacup pig. Misunderstandings abound, of course, and she tries to figure things out while working at Starbucks. It's there that the other characters finally all cross over, and the truth about her relationship and the missed communications all work themselves out.
We're excited to see how these stories play out when Let It Snow hits Netflix on Nov. 8. Until then, check out the trailer again!