Biggest Takeaways From Lifetime's Janet Jackson Documentary
The 10 Biggest Takeaways From Janet Jackson's Revealing Documentary on Lifetime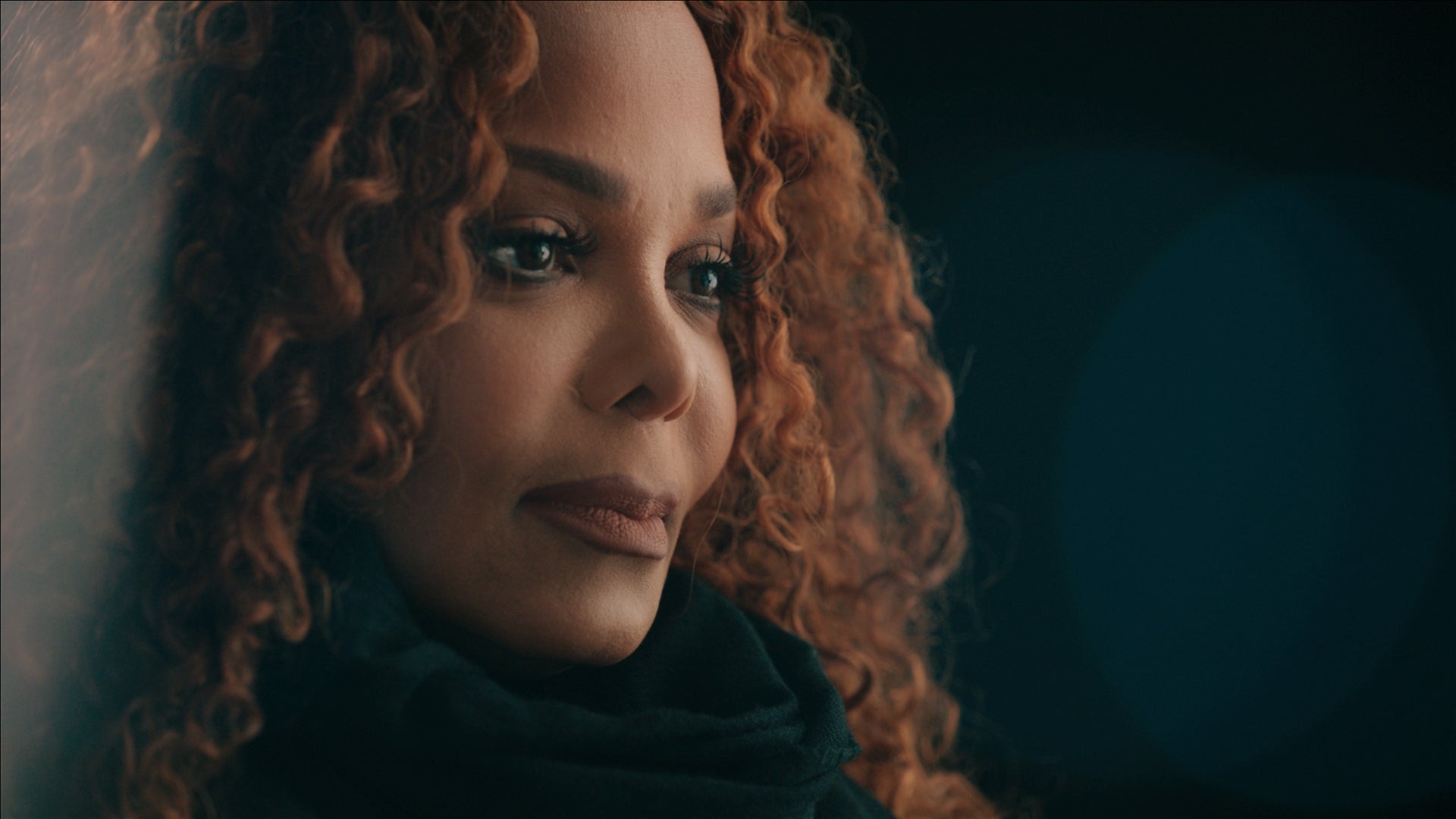 Almost 40 years after her debut album, Janet Jackson is lifting the veil like never before. Five years in the making, the long-awaited documentary "Janet Jackson" premiered simultaneously on Lifetime and A&E on Jan. 28 and 29. It features archival footage and never-before-seen home videos, along with a long list of celebrity cameos, to tell Jackson's extraordinary story, including her previous marriages and the 2004 Super Bowl halftime show controversy involving Justin Timberlake. "This is my story, told by me. Not through someone else's eyes. This is the truth. Take it or leave it. Love it or hate it. This is me," the 55-year-old superstar says in the first teaser.
"This is my story, told by me. Not through someone else's eyes."
From Jackson visiting her childhood home in Gary, IN, with brother Randy Jackson to family matriarch Katherine Jackson sharing that she sewed The Jackson 5's early stage costumes, the candid documentary is filled with so many great gems that even the most casual fan will appreciate. Keep reading for the biggest takeaways from the two-night event.
The Jackson family experienced racism when they moved to Los Angeles in 1969. Growing up, it wasn't uncommon for Jackson to see music superstars like Diana Ross and Marvin Gaye at family parties, but it wasn't always fun and games. The Jacksons were among some of the first Black families to live in Encino, which resulted in their white neighbors starting a petition to keep them from moving into the quiet, affluent community. "They had this petition going around, so that we wouldn't be in the neighborhood," Jackson said, before detailing some of the racial discrimination she faced at school. "I remember walking down the street and being called the N-word, someone driving by, yelling it out, [being] told to go back home to your country," she added. "Feeling it at school with some of the teachers and some of the kids, touching your hair because your hair was different from theirs. Or your skin, rubbing it. 'Does that come off?' 'No, does yours?' I didn't have a lot of friends. I had a couple. But my closest were my brothers and sisters."
Her body-image issues were often exacerbated by her siblings. Jackson has always been an open book when it comes to struggling with body image, which stems from a young age while starring on the hit TV sitcom "Good Times." In the documentary, she recalls having her developing chest bound to appear smaller. "And then there were times when Mike used to tease me and call me names," she shared. "He used to call me 'pig,' 'horse,' 'slaughter hog,' 'cow.' It wasn't out of malice on his part at all. Brothers tease sisters, sisters tease brothers, and it was just kind of funny." However, Michael's comments left a negative impact on Janet's self-esteem. "But then there was somewhere down inside that it would hurt," she said. "I mean, you have someone say you're too heavy. Even if it was out of love, it affects you."
Her first marriage was an attempt to gain independence. After spending much of her life in her famous brothers's shadow, Jackson was itching to veer away from the entertainment industry the minute she turned 18. Despite starring in the TV series "Fame" and making her debut on "American Bandstand" while promoting her debut album, she was unhappy with how much say her late father and then-manager, Joe Jackson, had in regards to her career. Out of desperation to gain control over her own life, Jackson secretly married fellow singer James DeBarge, but their relationship quickly soured. "There were a lot of nights that I would go searching the streets looking for him, 3 o'clock in the morning, 4 o'clock in the morning," Jackson recalled. "I remember times when I would find the pills and I would take them and try to flush them down the toilet, and we would be rolling around on the floor fighting for them. That's not a life for anyone." Their year-long marriage was annulled in 1985.
She finally shut down long-standing rumors of a secret baby with James DeBarge. Jackson and DeBarge's tumultuous marriage was short-lived, but rumors that the young couple gave birth to a secret daughter have lasted for decades. Plus, Jackson's noticeable weight gain at the time only fueled the gossip with many of her "Fame" costars thinking she was pregnant. "Back in the day they were saying that I had a child and I kept it a secret," she said in the documentary. "I could never keep a child from James. How could I keep a child away from their father? I could never do that, that's not right." Debbie Allen, who also starred in "Fame," attempted to set the record straight as well, saying, "Where was the baby? Nobody saw a baby. I mean, she was there with us all day, every day. Where was the baby?"
Paula Abdul helped Jackson find her star power through dance. Following the disappointing sales tied to her first two albums in 1982 and 1984, Jackson made the difficult decision to fire her father as her manager. Her newfound creative freedom inspired her to get back in the studio and regain control over her then-flourishing career. One of her first tasks was calling up Paula Abdul, who was gaining attention as the head choreographer for the LA Lakers at the time. "When I started working with Janet, she was extremely shy and soft spoken. She shed some light into what was going on with their father, with James," Abdul said. "It wasn't just about teaching choreography. It was up to me to kind of bring her out of her shell. It was so important for me because it was important for her." Abdul's choreography can be seen in Jackson's "Control," "Nasty," "When I Think of You," and "What Have You Done For Me Lately?" music videos.
"Rhythm Nation 1814" was considered a commercial risk due to its socially conscious themes. These days, musical artists like Beyoncé, Kendrick Lamar, and Childish Gambino have all used their platforms to tackle sociopolitical issues, but making such statements came with a great commercial cost back then, especially for Black artists. "She's talking about race relations, she's talking about crime and drugs and lack of education, and that was not the kind of record that was on the pop charts at the time," longtime collaborator Jimmy Jam said, adding that they didn't tell the record company. Selling over 17 million copies worldwide, "Rhythm Nation 1814" spawned seven top five hits on the Billboard Hot 100 and earned a Grammy Award for best long form music video. More importantly, the timeless album cemented Jackson's status as a trailblazer and music icon.
Jackson's ex-husband René Elizondo Jr. inspired her sexier image circa the early '90s. The "Janet" album cover, which showcases Jackson topless with ex-husband Rene Elizondo Jr.'s hands cupping her breasts, marked the singer's transformation from girl next door to full-blown sex symbol. Turns out, Elizondo was partly responsible for Jackson's newfound exploration of sexual fantasy and desire through her music. "René was one of Janet's biggest fans ever, he really had her on a pedestal. He could see her in a way I think that others couldn't as a sex icon," said Tina Landon, who worked closely with Jackson as her choreographer from 1993 to 1998. "We wanted to show another side of myself that the public hasn't seen, something very sensual, very sexy," Jackson recalled in an old clip shown in the documentary.
She felt guilty by association following child-molestation allegations against brother Michael Jackson. Janet lost out on an endorsement deal with Coca-Cola following shocking child-molestation allegations against Michael, though she was quick to defend her late brother's innocence in the documentary. "My brother would never do something like that, but I'm still guilty by association," she said, adding that the family stayed at his Neverland Ranch to show their support during such a difficult time.
There was a shift in her relationship with brother Michael after "Thriller." As a way to show support amid the child-molestation allegations against Michael, Janet agreed to collaborate with him on 1995's "Scream," but she says they were separated while filming the video. "I felt like they were trying to make it very competitive between the two of us," she said. "That really hurt me because I felt I was there fighting the fight with him, not to battle him. I wanted it to feel like old times between he and I, and it didn't. Old times had long passed." The "Miss You Much" singer also noted seeing a shift in their relationship following the massive success of "Thriller," which remains the bestselling album of all time. "He would always come in my room and we'd talk, and this particular time, he came in my bedroom. Neither of us said a word to each other, and then he got up and left. That's the time Mike and I started going our separate ways," she said. "He just wasn't as fun as he used to be."
She urged Justin Timberlake to stay silent amid the 2004 Super Bowl halftime show controversy. During a conversation with brother Randy Jackson, she reveals that Timberlake invited her to perform with him at the 2018 Super Bowl halftime show. She also recalls advising him to stay silent following the fallout, which fueled an FCC investigation. In recent years, fans have demanded justice for Jackson after learning that she was blacklisted and disinvited from the Grammys, but in a recorded video, she insists there's no tension between them. "Honestly, this whole thing was blown way out of proportion," she says in the clip. "Of course, it was an accident. That should not have happened, but everyone is looking for someone to blame, and that's got to stop. Justin and I are very good friends, and we will always be very good friends. We spoke just a few days ago, and he and I have moved on, and it's time for everyone else to do the same."
Image Source: A&E Networks