Josephine Langford, Hero Fiennes Tiffin on After We Collided
Josephine Langford and Hero Fiennes Tiffin "Want to Keep Everyone Happy" in After We Collided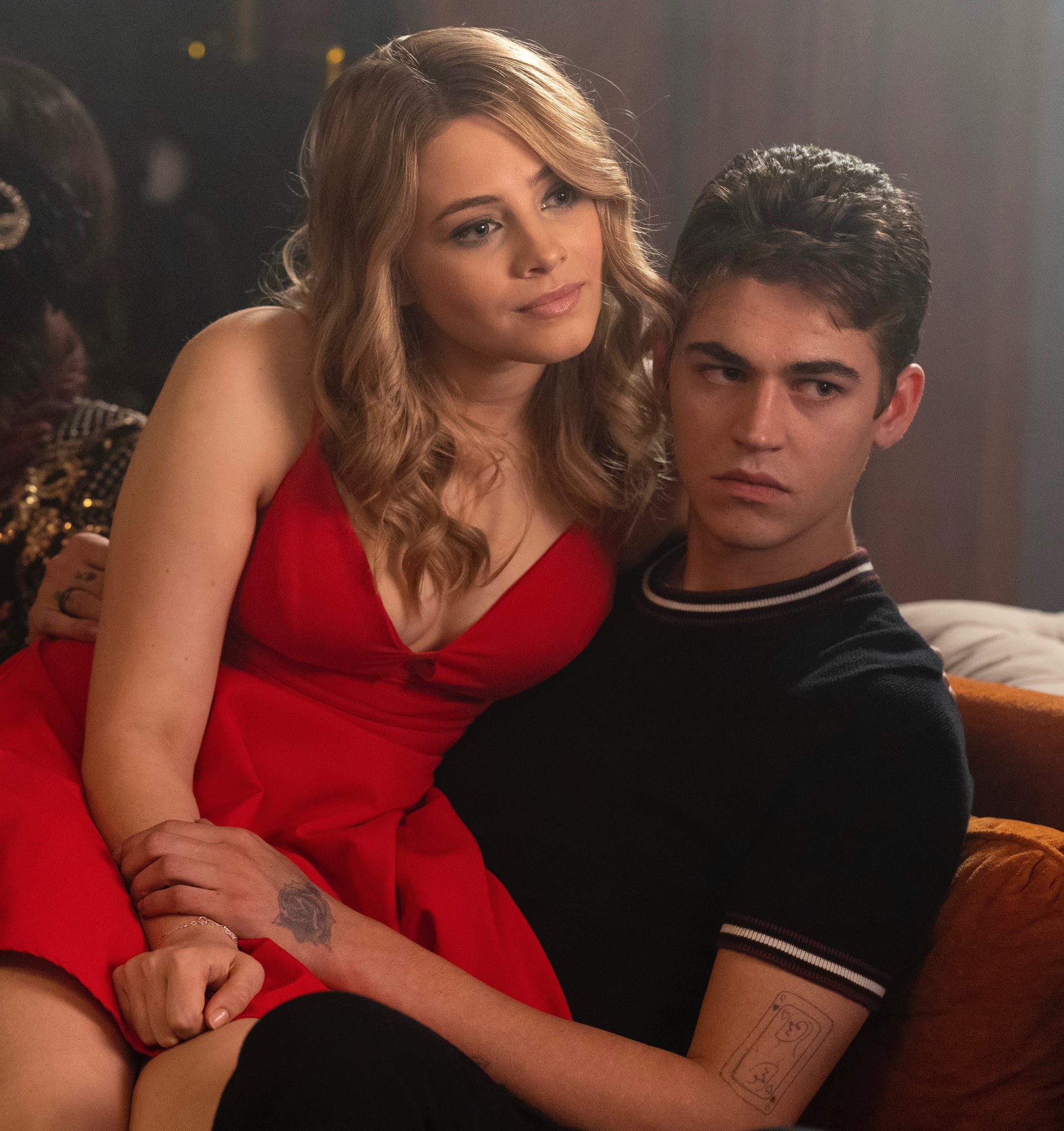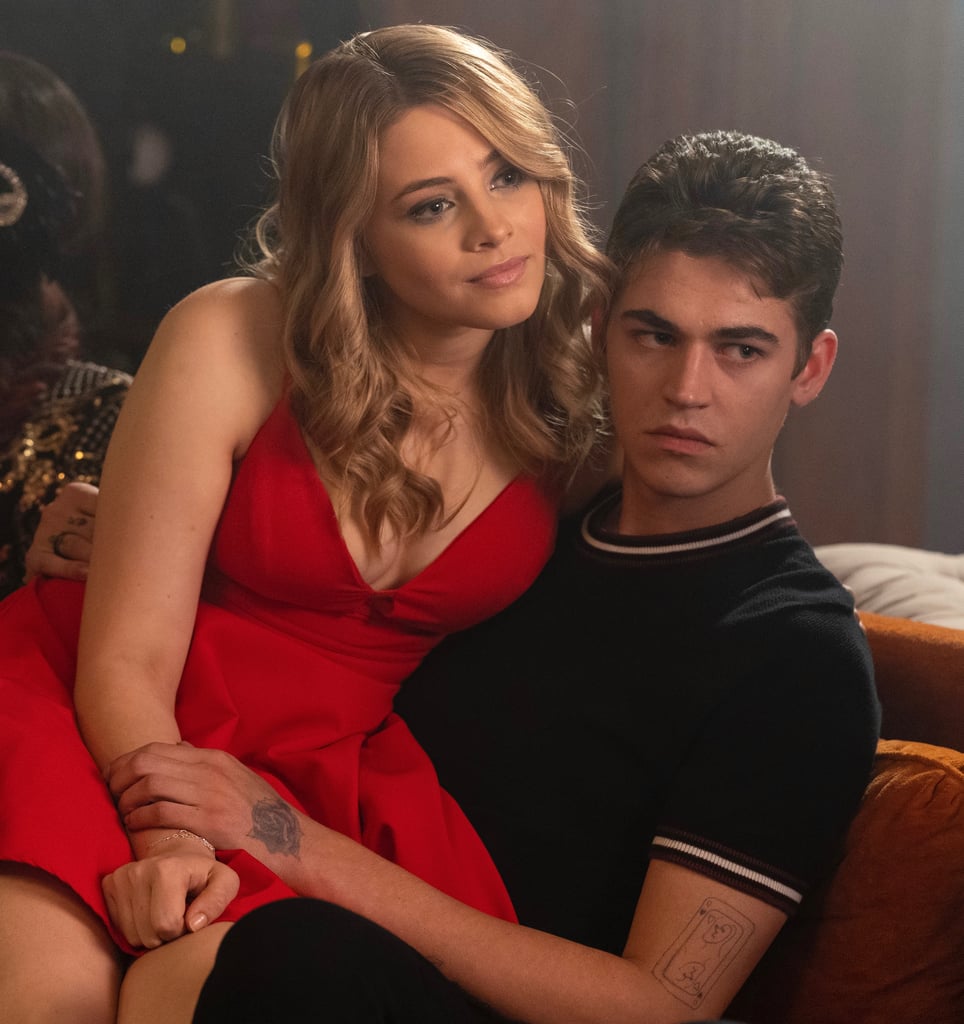 After We Collided is the sequel to After, the teen drama adapted from the series of novels written by The New York Times bestselling author Anna Todd. Directed by Roger Kumble, it follows the tumultuous love story of Hardin Scott and Tessa Young — played by Hero Fiennes Tiffin and Josephine Langford — after Tessa first falls for Hardin because of a pretty awful prank in the first film. College is tough.
The second of the four-part franchise, After We Collided sees Tessa start her first internship at Vance publishing, a company owned by a friend of Hardin's dad. With some surprisingly familiar faces in the cast — including Pia Mia, Dylan Sprouse, and Selma Blair — the second installment of the After series is even juicier than the first, but it's not been an easy ride. The film first premiered on demand on Oct. 23, but if you didn't catch it the first time, it'll be making its way to Netflix on Dec. 22.
Talking to Fiennes Tiffin and Langford about the sequel, it's clear viewers are in for a very different experience, one that Todd has worked hard to craft alongside the cast. "One of the biggest differences, for me, is in the fact that we changed directors. The second movie is a very different style, and it has a wider variety of themes and genres that it plays on," Fiennes Tiffin told me over Zoom. "I mean, there's more comedic aspects, and I think we've aimed to play with it a bit more. The first one was definitely a bit more linear in terms of style of movie."
But that's not the only change. Author Todd also makes a cameo in the film, and her expertise has featured heavily in the production to ensure an accurate portrayal of her story. Todd began her publishing journey through a storytelling platform called Wattpad before writing After in 2014. On working with Todd, Langford shared a glowing review: "It's really wonderful having [Todd] there as a producer because she has really great instincts. She's the author of the source material, so if there's anything that's sort of veering off course, you have that guidance."
"I have loved every time Anna's on set. She's the maker of the material, and it's like she's a safety net. You can always go to her with any questions. She's always got the answers. So it was really, really lovely having her on set."
It's been a struggle to bring the entirety of the books to life, and as with most book-to-film adaptations, fans can be the hardest to please. "You want to keep everyone happy and give them a version that's still acceptable on the screen. A lot of it is a challenge to turn it from a book to a movie and keep everyone happy because the story, unfortunately, has to change so much," Fiennes Tiffin revealed. Adding to that, Langford explained, "It's really difficult to adapt them into films and to keep everything in. We got to see a bit of that process in what Jen, one of our producers, had to go through. It's such a difficult task, and I don't envy that challenge!" However, the challenge is one that doesn't end here, as not just one but two sequels have been confirmed for the franchise, After We Fell and After Ever After.
For Fiennes Tiffin and his fans, the toughest part has been bringing his character from the books to life authentically for viewers and staying as true to what's written as possible. "People have been throwing around the term 'Book Hardin,' and it's been really tough to try and keep everyone happy in bringing 'Book Hardin' to life," he revealed. "It's really tough because you've got so many amazing fans who've supported the books from well before they were ever going to be made into movies. They've fallen in love with the characters and storylines that are in the book, and it's just physically impossible to condense that much material into a movie."
Not only that, but ensuring that the onscreen adaptation is suitable for a younger audience poses another challenge, especially in today's climate. Fiennes Tiffin noted that "when things are on screen, they're constantly changing, and you've got to be sensitive to certain themes, especially when they're aimed at a younger audience. You have to be really careful."
However, the third and fourth films are set to be even more faithful to the books. "Castille [Landon], who's directing the third and fourth film, is really, really wonderful, and she's trying really hard to make this a faithful adaptation. Hopefully fans of the books, and of the films, just get an entertaining experience and get to have fun, seeing this story come to a close," Langford confirmed.
After We Collided is available to watch on Netflix beginning Dec. 22.