Naomi: Is Kaci Walfall Really Skateboarding on the Show?
She Was (Not) a Sk8er Boi: Kaci Walfall Wasn't Allowed to Actually Skateboard on Naomi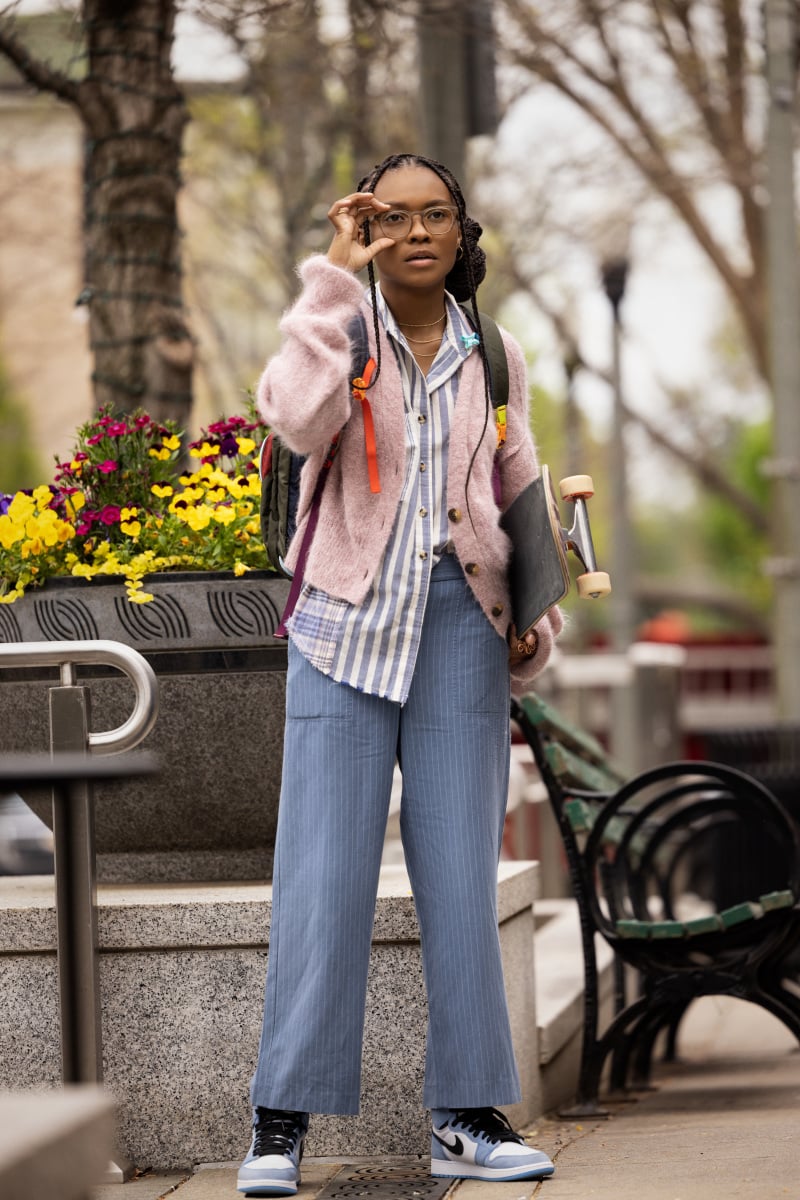 Image Source: The CW
Kaci Walfall is The CW's newest superhero. The 17-year-old actor stars as Naomi on the DC drama of the same name, which follows the high school student as she sets out to uncover a mysterious Superman sighting in her hometown of Port Oswego. During the show's Jan. 11 premiere episode, we see Naomi riding her skateboard all over the city (before her parents surprise her with a car, that is), but was that really Walfall on screen?
Turns out, Walfall actually had a stunt double for those skateboarding scenes. "I wasn't able to get on a skateboard because I'm 17 and didn't have prior experience," she revealed in an interview with TVLine. That's where her stunt double, Nadia Lorencz, stepped in.
"Nadia was great, and she really matched me physically," Walfall said. "I'm really grateful for the stunt coordinators. I have a background in dance, and when it came to fight choreography, I found my strength in that. It was like dancing with a partner."
We'll be on the lookout for more stunts from Lorencz when Naomi returns with a new episode on Tuesday.