Kanye West Releases Life of the Party Music Video
Kanye West Pays Tribute to His Family With "Life of the Party" Video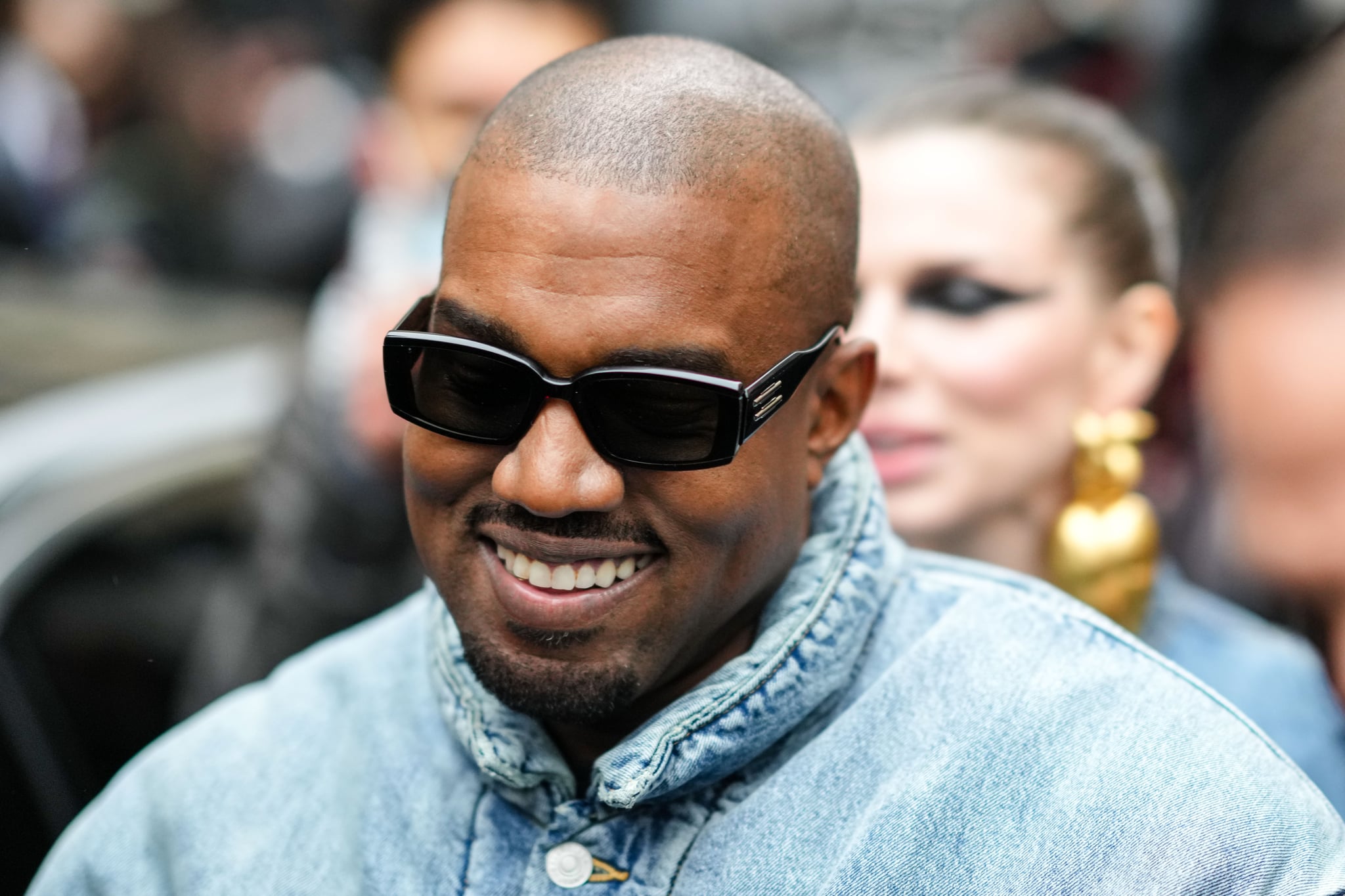 Image Source: Getty / Edward Berthelot
Kanye West's newest music video gives viewers the powerful gift of nostalgia. Just in time for Mother's Day, Ye released sentimental visuals for his song "Life of the Party" off his latest album, "Donda (Deluxe)," named after his late mother, Donda West. The video features deepfakes of photos from his childhood, emphasizing different stages of his life, as well as real footage of him and his family from 1990. The images in the music video include everything from an old ID to class pictures and baby photos, with edits designed to make it seem as though each version of Ye is actually singing the lyrics.
The song, which first debuted at a "Donda" listening event in Las Vegas last year, feels like the right fit for such a personal video. The original track with André 3000 has a reflective sound that includes many details about André missing his mother and looking for signs that she's there in spirit. In this version of "Life of the Party," only Ye's voice is featured, and fewer of the lyrics are included. However, the energy of the music video still feels incredibly intimate, and fans are given a rare and touching glimpse into Ye's life before fame.
Additionally, in collaboration with his Yeezy Gap Engineered by Balenciaga collection, some of the pictures from West's childhood have been altered to showcase pieces from the "creative exploration," which will be available on May 25, according to a Gap press release. Get a closer look into Ye's world in the video ahead.