Katie Stevens Last Call Interview
Katie Stevens Dishes on Everything From the Last Day on Set of The Bold Type to the Last Thing She Texted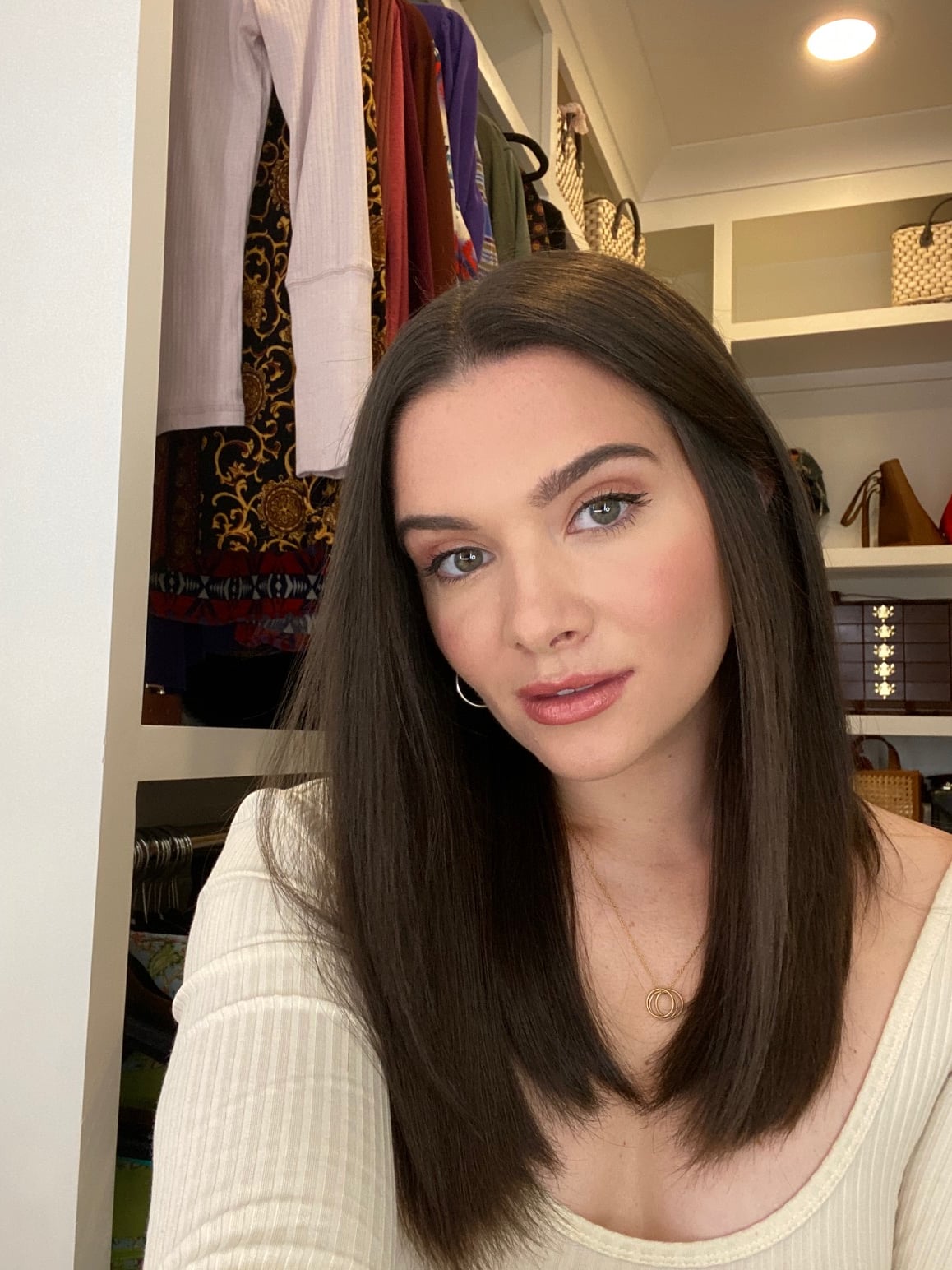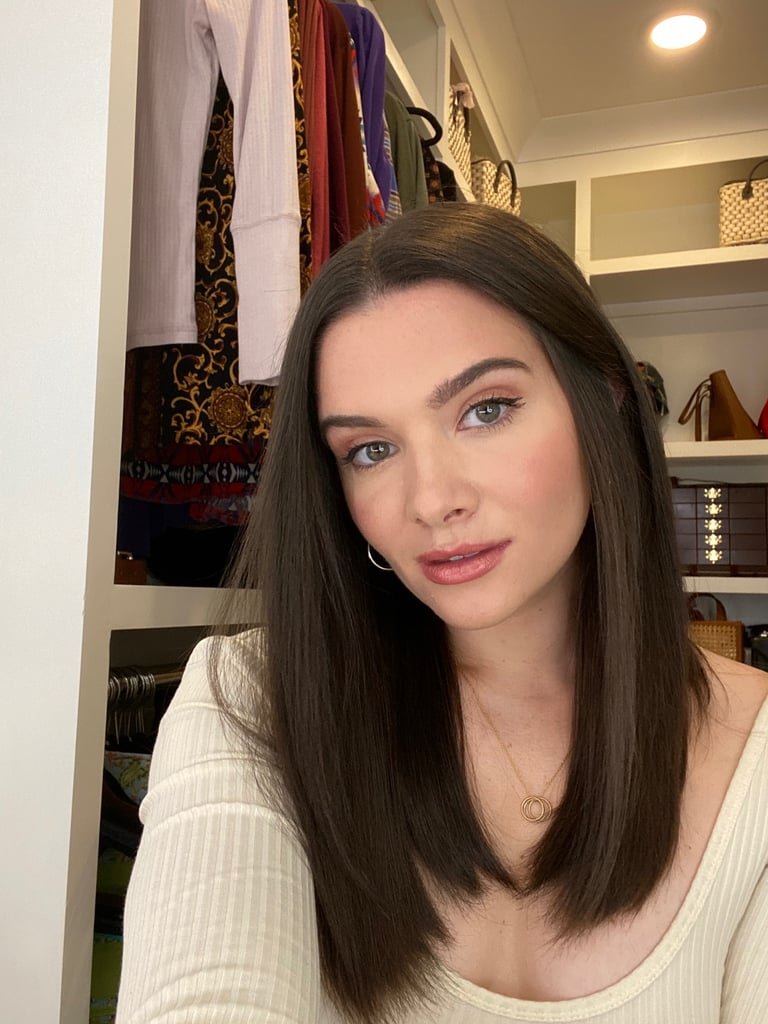 Our favorite trio of relatable-as-hell best friends are finally back with new episodes of The Bold Type. In celebration of the midseason premiere on June 11, we chatted with Katie Stevens (the genius behind Scarlet writer Jane Sloan) back in May for our new Q&A series, Last Call. Speaking with some of your favorite celebs, we get to the bottom of every last thing — from their last text message to the last thing they do before bed. Keep reading to learn about Stevens as she chats about filming The Bold Type, her honeymoon, and more.

POPSUGAR: What's the last series you watched on Netflix?
I've never fully watched The Office all the way through, so I started binging it! The show is so good, and I especially love seeing Melora [Hardin] playing such a different role than her role on The Bold Type.
PS: What was your last day on set of this season like?
I left work early on a Wednesday to fly to LA for press. By the time I had landed in LA, all of my press had been cancelled due to COVID-19. I ended up getting back on a plane to Montreal, and when I was going through customs, I got the call saying that we were shut down for the season. I understood that safety came first, but I was so sad because we never got a proper goodbye with the crew! I'm hoping we get another season so that we don't end on such a weird note.
PS: What's the last thing you ordered online?
Scissors to cut my husband's hair. He asked me for about a month to get scissors to cut his hair, and when they finally came in, neither of us trusted me to actually do it. So, if anyone needs hair cutting scissors, I got them for you!
PS: What's the last thing you texted?
I texted my mom "I love you. Goodnight!" with the kiss face emoji.
PS: What's the last thing you had to drink?
I mean, the real answer is water, but I did also have a La Croix. I bought a rogue flavor this time, Hibiscus, and it is delicious.
PS: What's the last photo on your camera roll?
A photo of my husband and my dog cuddling.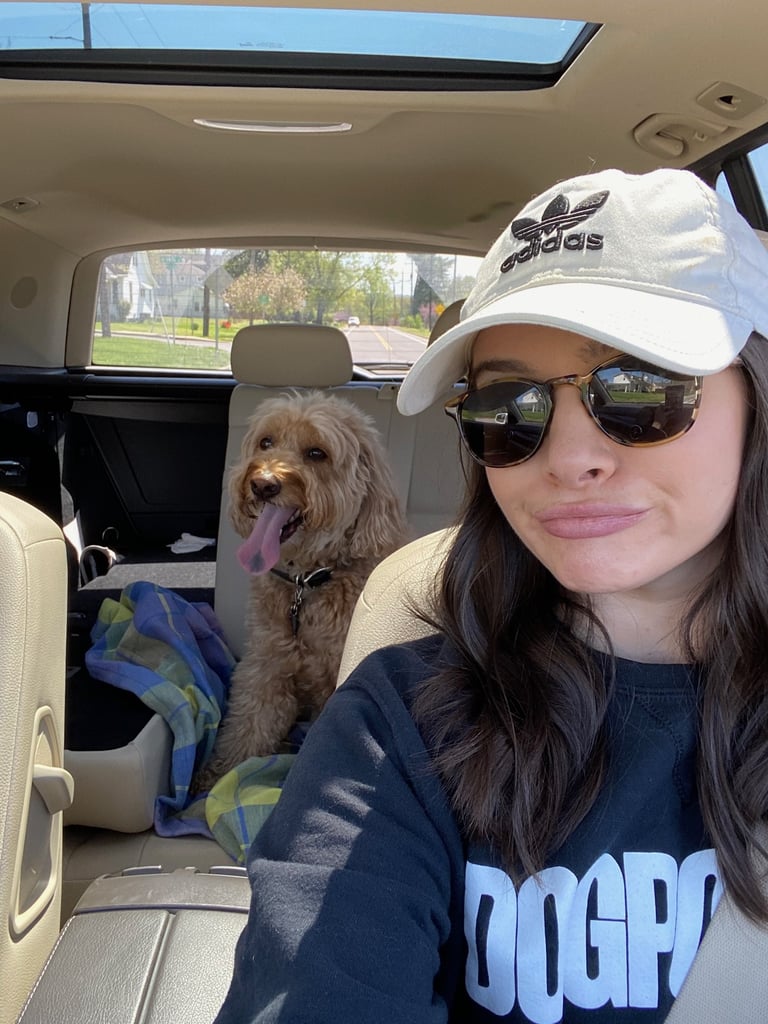 PS: What's the last thing you do before going to bed?
I do my skin-care routine. It's therapeutic to me!
PS: What's the last trip you went on?
My husband and I went on a mini honeymoon to Mexico for a few days. I'm so glad we got to do that, because our real honeymoon had to be rescheduled.
PS: When was the last time you laughed so hard you cried?
We had a game night with some friends. I honestly forget what was so funny, but I remember my stomach hurt from laughing so hard!
PS: What was the last gift you received?
I got a beautiful gift basket from Freeform with two bottles of rosé and some other snack goodies!
PS: When's the last time you took something home from set?
The last day I was there, they let me borrow jewelry for my press in LA. I never got to bring it back to set, so I still have it!
PS: What's the last beauty secret/tip you learned that you always do now?
I've learned so many important beauty tips, but I'd have to say that the most basic and most important two are to wash your face every day and night, and to always wear an SPF of 35 or higher!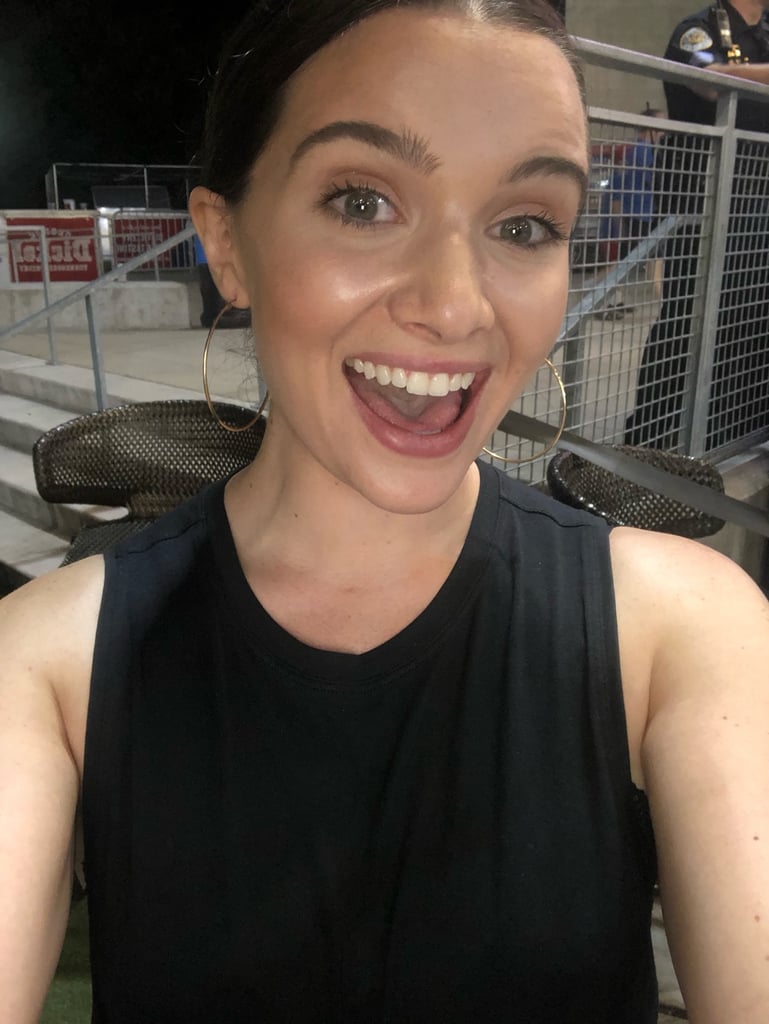 PS: What was the last song you sang in the shower?
"Wouldn't It Be Nice" by the Beach Boys . . . I really don't know why?
PS: When's the last time you did something for the first time?
I made homemade dumplings for the first time last week. It was hard, but easier than I thought it would be?
PS: What's the last piece of advice you received that changed your life?
That each day is filled with opportunities to show people how much you care, appreciate, and value them. You should never take people around you for granted.
Check out Katie Stevens in The Bold Type on Thursdays at 10 p.m. ET on Freeform!
Image Source: Katie Stevens