Want to Get Straight to the Spoilers? Here's What Happens in Let It Snow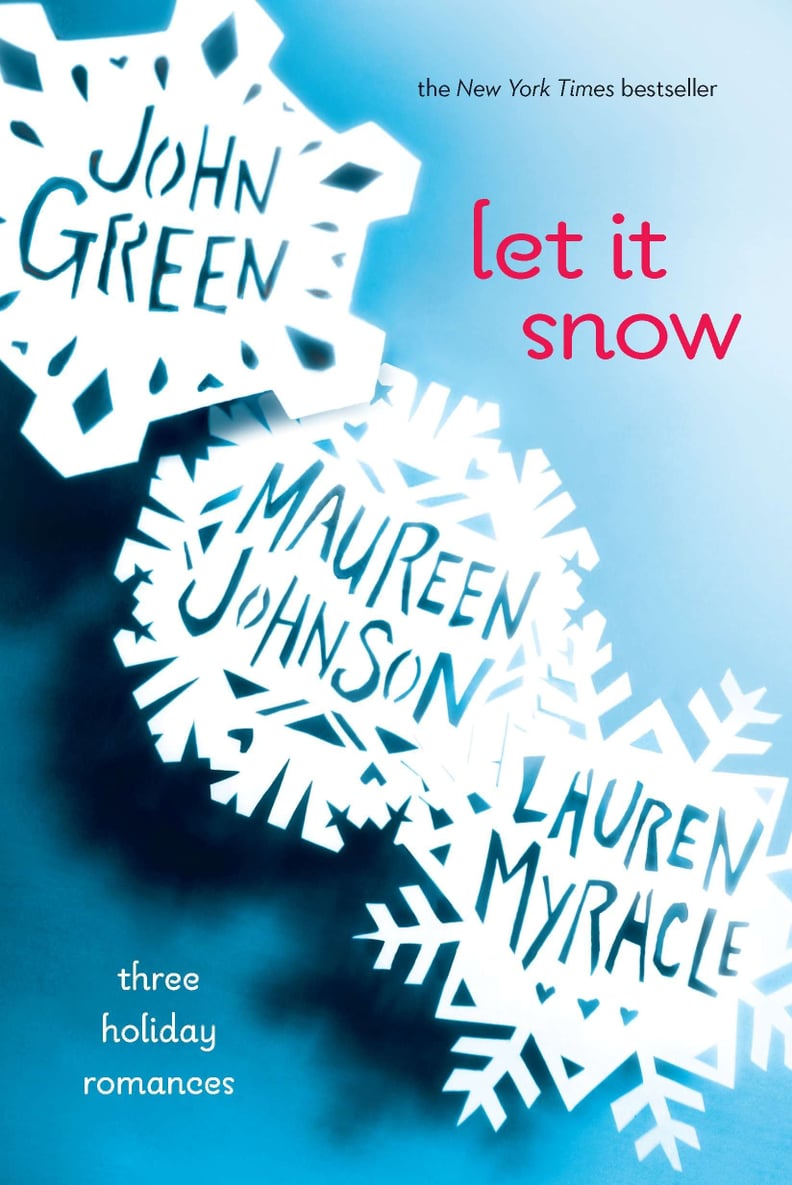 Let It Snow: Three Holiday Romances by John Green, Lauren Myracle, and Maureen Johnson, is about to be adapted by Netflix into a romantic comedy featuring the likes of Isabella Merced, Kiernan Shipka, Jacob Batalon, Odeya Rush, and Joan Cusack. The book, originally published in 2008, features a collection of three distinct yet intertwined stories of teenagers as they weather a Christmas snow storm in Gracetown. Before you cozy up under a blanket with a piping hot mug of cocoa and your loved ones to indulge in some early holiday cinema fun (the movie drops on Nov. 8), let's review what happens in the book.
Will this Christmas Eve be a night of miracles or a night of disasters? A terrible snow storm, a stranded train, and Gracetown - a small town tucked away in the middle of nowhere that will almost make you miss the traditional sleep-inducing Christmas dinner. And yet, Jubilee, Jeb, Tobin, JP, the Duke, Addie, Dorrie, and Tegan will share the most bizarre and random Christmas Eve of their lives. In a roadside Waffle House filled with cheerleaders, unexpected meetings and encounters multiply, while couples get together, break up, and get back together again.
Warning: If you don't want the most important spoilers from the book before you watch the movie, then read no further!
"The Jubilee Express" Spoilers
After her parents are arrested during a department store riot in the Flobie Santa Village, Jubilee Dougal takes a train to Florida to spend Christmas Eve with her grandparents. She meets Jeb, who is headed to Gracetown to get back together with his girlfriend Addie, on the train. After the train gets stranded in Gracetown because of a massive snow storm, Jubilee heads to the Waffle House where she meets Stuart, who invites her to weather the storm at his house. She eventually accepts his offer, taking a shortcut that lands her in icy water (literally!). Jubilee simply can't get to sleep without calling her boyfriend Noah, whose Christmas Eve party she had to miss because of her parents' arrest, but the lackluster phone call and Noah's unresponsiveness leave her disappointed.
The next day, Jubilee opens up to Stuart about her phone call with Noah, who reveals that he has broken up with his girlfriend after finding out that she had been cheating on him. Feeling caught up in the moment, Stuart and Jubilee kiss before being interrupted by his mom and sister. Jubilee heads back to train, but Stuart catches up to her and convinces her to come back home with him to spend the holiday with his family.
"A Cheertastic Christmas Miracle" Spoilers
John Green tells the tale of Tobin, JP, and the Duke. The three friends watch movies at Tobin's house while his parents are stuck at the airport. They head to the Waffle House after their friend Keun calls to let them know that a group of cheerleaders desperate to play Twister are there, only to get stranded in the snow. They decide to soldier on through the snow on foot, but Tobin comes to the realization that he has caught feelings for the Duke. In spite of a mild flirtation with the cheerleaders, Tobin confesses his feelings for the Duke, and the two share a kiss in the sparkling snow outside the Waffle House, then bask in the newness of their altered relationship.
"The Patron Saint of Pigs" Spoilers
In the final story, Lauren Myracle introduces us to Addie, who is lonely, heartbroken, and confused after breaking up with her boyfriend Jeb. Why did they break up? She was seduced by Charlie at a drunken Christmas party, incurring Jeb's scorn. After being told by her friends Tegan and Dorrie that she and her selfishness are to blame for her breakup, Addie offers to pick up a teacup pig for Tegan in order to make amends, only to find out that the pig has already been sold to an elderly woman whom Addie eventually finds. She returns to Starbucks (where she works) with the pig in tow, where she happily reunites with Jeb.
All in all, these stories woven around the main theme of love end happily, leaving the reader with a sense of warmth and sentimentality. This is a great read if you are a John Green fan, and the movie is bound to be just as sweet as the novel.