Little Women Fans Spot Hidden Water Bottles in Scene
Little Women Fans Cannot Get Over the Hidden Water Bottles in This Timothée Chalamet Scene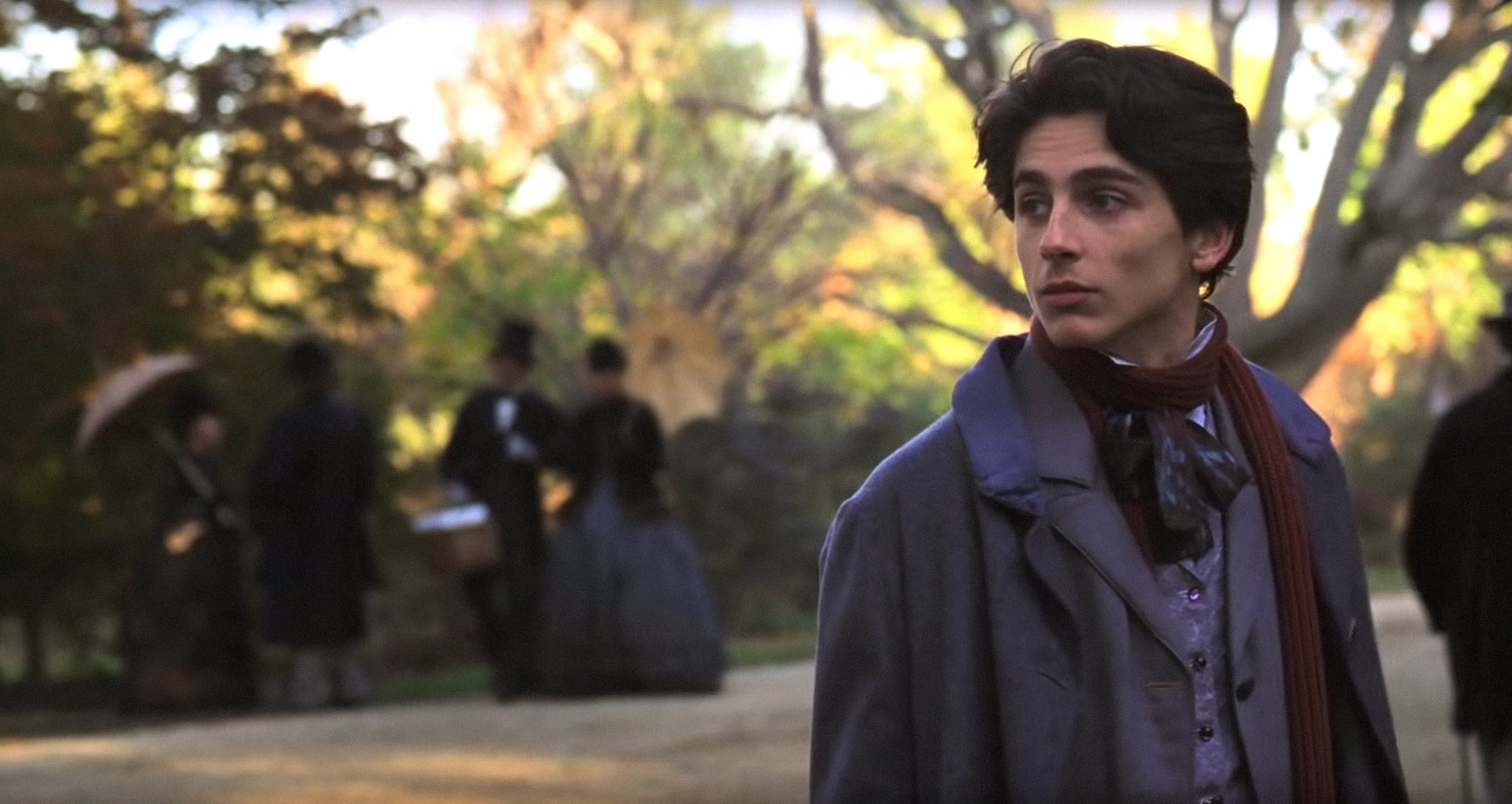 Image Source: Everett Collection
Remember the Starbucks cup that made its way to Westeros and shook the Game of Thrones fandom in 2019? Well, allow me to introduce a similar phenomenon: the Yeti and plastic water bottle of Little Women.
Months after Greta Gerwig's film debuted in theaters, an eagle-eyed viewer noticed a couple of misplaced objects in the background of a scene with Timothée Chalamet. TikTok user @madelynrancourt — who has seen the movie more than seven times — recently spotted the standout containers in a scene between the March sisters and Laurie (played by Chalamet) in his grandfather's home. Plastic water bottles certainly didn't exist in the 19th century, and I'm pretty sure Laurie didn't have a hidden time-travel ability, so . . . I guess this movie has one singular flaw! The bottles even escaped the cast's attention when they broke down the scene for Vanity Fair late last year.
This discovery quickly ignited a conversation between fans on Twitter. How did we miss this for so long? Is it a Yeti or a Hydro Flask? (It's a Yeti.) Who's going to tell Gerwig? Who's the culprit? No one from the cast has commented yet, so it's really hard to say. I assume it's Chalamet purely based on promixity, but in reality, everyone needs to stay well-hydrated on set. Maybe they'll take a note from the Game of Thrones cast and start to point fingers during late-night interviews. All I can say is, this has inspired me to watch Little Women again. For research, of course.
PLEASE THE HYDROFLASK AND WATER BOTTLE I CANNOT pic.twitter.com/KxwFOSAfOL

— mya CROWNED TGM'S BIGGEST FAN (@DUNENATION) March 28, 2020