The Most Unforgettable Moments From This Year's Live in the Vineyard From Someone Who Attended
As a Bay Area native, I've been traveling to Napa Valley since I was old enough to drink wine, and it's become one of my favorite places in California. This time around, however, my winery visits were accompanied by live acoustic music sets from artists such as Bebe Rexha, JAX, Alec Benjamin, and Reik, thanks to this year's Live in the Vineyard festival, which took place from Nov. 1 to 3.
Backdropped by the fall foliage and lush vineyards of boutique wineries like Chimney Rock, Raymond Vineyards, and Robert Mondavi, I was joined by music supervisors, radio programmers, and label executives from all around the country to listen to music from A-list performers as well as up-and-coming talent. The setting was stripped-down and intimate — an experience unlike any other.
This year also marked the 15th anniversary of the event, and it was also the first time Latin artists were highlighted as part of the festival's partnership with Sony Music Latin. My only question is, what took so long?
Heading into the three-day event, I was most excited to see Rexha and Reik, but I can truly say that I ended up becoming a fan of every single musician that got up on stage. There was just something so special about hearing the backstory behind every song and lyric; it was almost like the artists were letting me in on all of their secrets. Luckily, these are secrets I don't have to keep to myself.
Ahead, check out the biggest moments from 2022's Live in the Vineyard from someone who was there.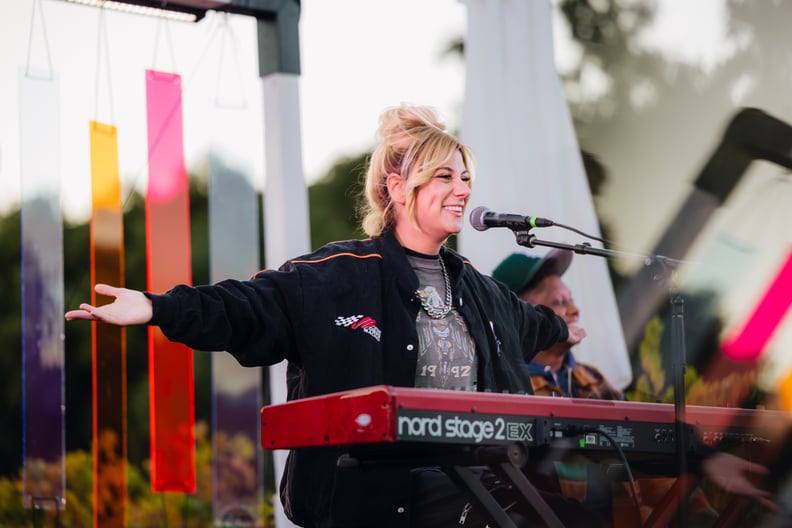 When JAX Covered Britney Spears and Cardi B
With golden hour and the autumnal vineyards of Napa Valley as her backdrop, JAX's performance at Robert Mondavi Winery was a dream. She performed her viral TikTok hit "Victoria's Secret" and "Like My Father" (a tribute to her parents who were in the audience), but she also surprised audience members with acoustic renditions of Britney Spears's "Toxic" and Cardi B and Megan Thee Stallion's "WAP."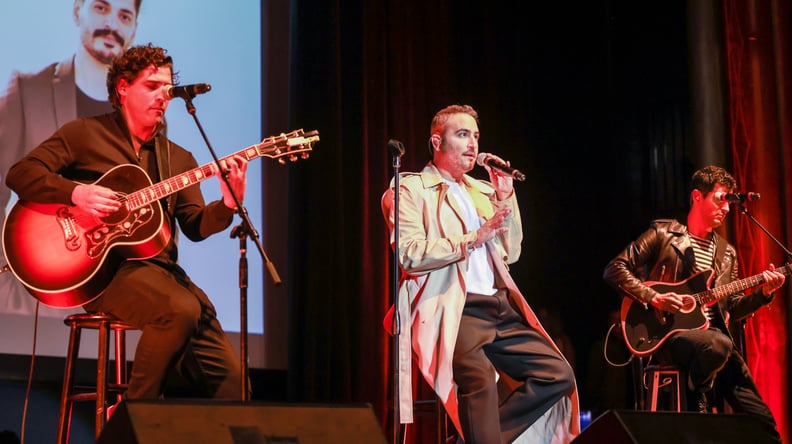 When Reik Serenaded the Crowd — and Made History in the Process
Live in the Vineyard has been going strong for 15 years now, but this was the first time that Latinx artists were spotlighted, and boy, was it long overdue. As a Latina myself, it made me so proud and emotional to watch Reik belt out some of their greatest hits on stage as one of the headline performers at the Uptown Theatre concert — all in Spanish, no less. My only complaint is that the performance was way too short!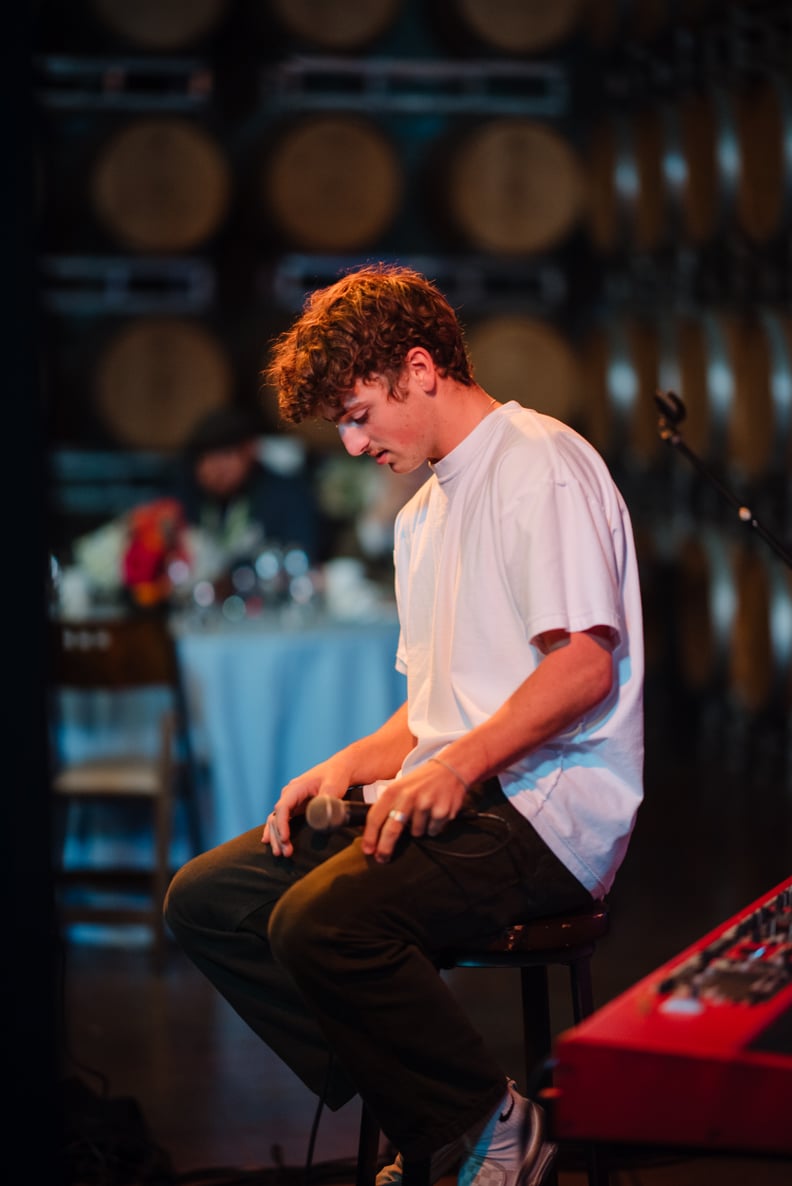 When Benson Boone Got Me in My Feels
I'll be honest, I wasn't familiar with Benson Boone's music before attending Live in the Vineyard, so I had no idea what I was in for, but wow — was I pleasantly surprised. The 20-year-old singer captivated audiences (myself included) at Chimney Rock Winery with his intimate, stripped-down performance of songs like "Before You," "In The Stars," and "Ghost Town," which I haven't stopped listening to since. I have 100 percent turned into a huge fan.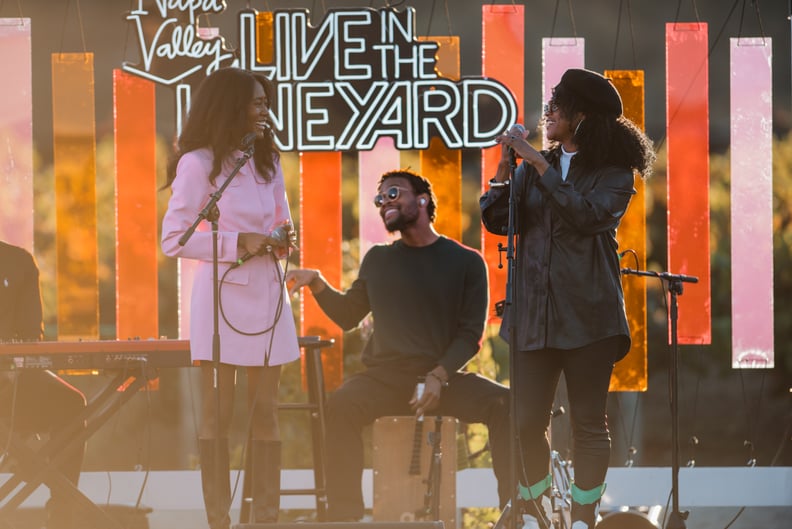 When O.N.E. the Duo Jammed Out on Stage
If you're not familiar with mother-daughter duo Tekitha and Prana Supreme Diggs, now is the time to get acquainted. Prana's father is Wu-Tang Clan's RZA, while you may know Tekitha as one of Wu-Tang Clan's vocalists. Yep, they're pretty much hip-hop royalty. I had the honor of witnessing them perform at Robert Mondavi Winery, and their set was such a fun, feel-good time. At one point, they even asked the audience to join in, making it feel like one giant party.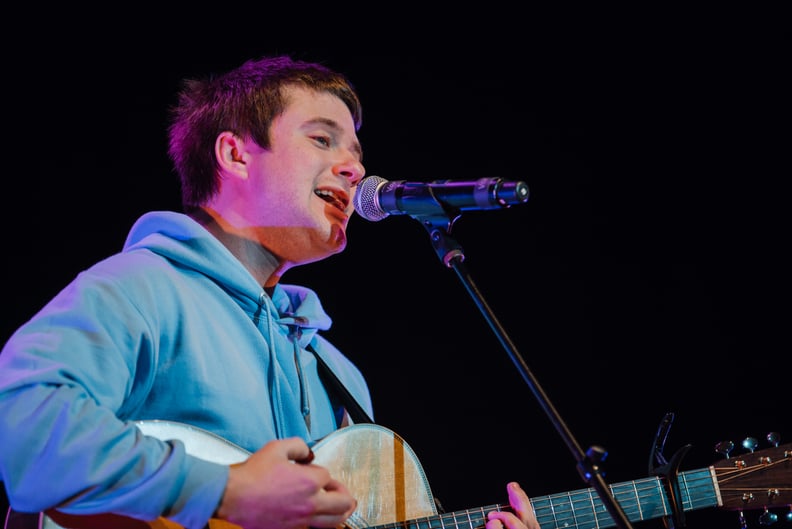 When Alec Benjamin Calmed His Nerves by Bringing Carrots on Stage
Alec Benjamin was another performer I was really excited to see, and I was so happy when he performed "Let Me Down Slowly" and "Devil Doesn't Bargain." I also thought it was really cute when he confessed to the crowd that he put carrots in his pocket to calm his nerves. His set was hands-down one of my favorites!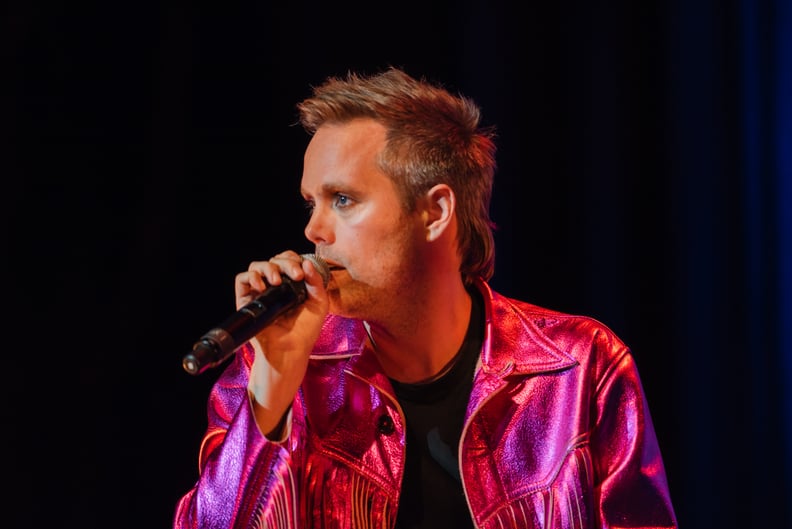 When Justin Tranter Basically Taught a Songwriting Class
Justin Tranter is responsible for helping to write some of the biggest hits in pop music (including Selena Gomez's "Lose You to Love Me" and DNCE's "Cake by the Ocean"), so for this performance, Tranter decided to do little songwriting session: he showed the audience how he helps artists come up with song titles. But one of my favorite parts was watching his mom cheering him on in the audience — so sweet!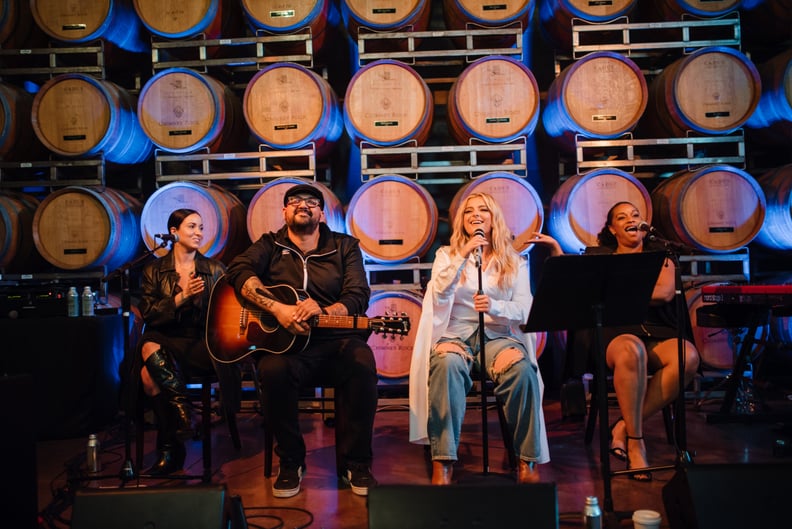 When Bebe Rexha Debuted 3 Brand-New Songs
As a longtime fan, I was most excited to see Bebe Rexha up close and personal. Luckily for me, I not only got to see her perform twice, but I even got to meet her. In addition to performing a few of her hits, including "Meant to Be," "In the Name of Love," and "I'm Good (Blue)," Rexha also debuted three brand-new songs from her upcoming album ("Heart Wants What It Wants, "I Am," and "Born Again"), which she revealed will be out in 2023.