Meet Loren Medina: The Latina Publicist Behind Some of Today's Latinx Music Stars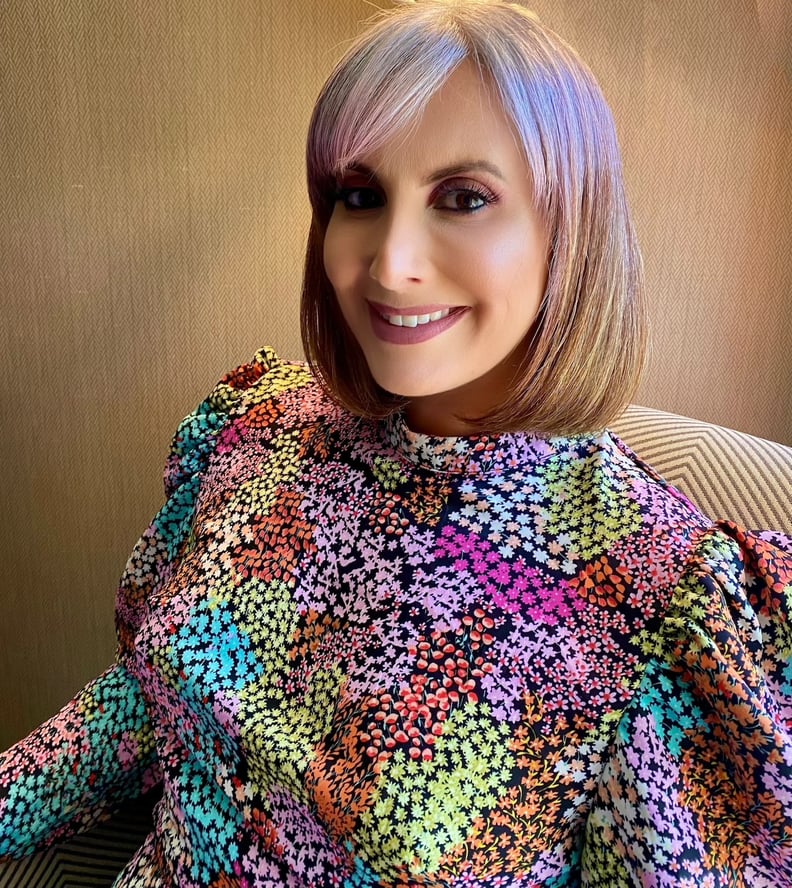 Loren Medina
Loren Medina
Every successful star has a manager tirelessly pushing that individual's brand behind the scenes, and in our day and age, every bold Latina artist needs a powerful public-relations agent advocating for her. For some of the Latinx rising stars of today, that woman is Loren Medina. The firm she founded, Guerrera PR, Marketing & Management, handles public relations for some of our faves, like Kali Uchis, Omar Apollo, Danny Ocean, and Yendry. What sets these artists apart is their penchant for cutting-edge sound and meaningful lyrics. This is unsurprising since, for Medina, the principle ethos of her business has been maintaining her authenticity and staying true to herself, despite the industry's pressures. And she tries to create an environment where her clients can do the same.
"I love artists who don't follow a formula. I love artists who don't have any boundaries, who are genre benders, que si hoy se levantan and they want to do una cumbia, they do it," Medina says during her interview with POPSUGAR of the artists she connects with. "If tomorrow, they want to do, you know, a merengue album, they do it . . . I like to work with artists who are of substance."
Medina is of Cuban, Colombian, and Palestinian descent. She comes from a family that has lived through refugee crises, and though it hasn't been easy, for her, that is a source of inner strength. On her website, she states, "My father was a political prisoner in Cuba who survived a revolution. My maternal grandparents lived through a war in Palestine. I was born to a family of political refugees on both sides. As a woman and entrepreneur in the music industry in order to thrive you have to be a Guerrera, a warrior, a محارب. Strong like the rose that grew out of concrete."
Medina says that as a woman in the male-dominated music industry, she's been through a lot. She has experienced disrespect and also being devalued for her work. Still, she persists and stands her ground, as someone who's aware of her talents and worth.
"Women in the industry emulate roses that grow out of concrete. We have to be tougher, we have to advocate for ourselves in a way that men don't, and we have to push through very hard surfaces in order to rupture stereotypical gender roles, to be treated as equals."
"Women in the industry emulate roses that grow out of concrete. We have to be tougher, we have to advocate for ourselves in a way that men don't, and we have to push through very hard surfaces in order to rupture stereotypical gender roles, to be treated as equals," Medina says. "In order to thrive in this business, you have to deal with so much just for the mere fact that you are a woman . . . and just like a rose is able to flourish in some very hard terrains, it does so with thorns along its sides because it needs to protect itself from all that inhabits its surroundings . . . Shout out 2Pac!"
Medina started working in the industry after college when she was 21 years old. She was considering switching to business after having studied psychology as an undergrad when a friend invited her to launch an indie label. So instead of pursuing an MBA, Medina jumped right into the project and already knew she wanted to empower women. So quickly, the purpose of the women-owned label became supporting women artists. After nearly four years, she moved on. Eventually, she began working for Sony during the 2008 financial crisis.
"I left in 2009 to start my own digital marketing company, because there was a void in the industry for that. And I wasn't growing in Sony: salaries were frozen, and bonuses were frozen. And I felt that I just needed to go on my own," Medina says. From then, she had a company called Digital Girl before eventually launching Guerrera PR more than six years ago.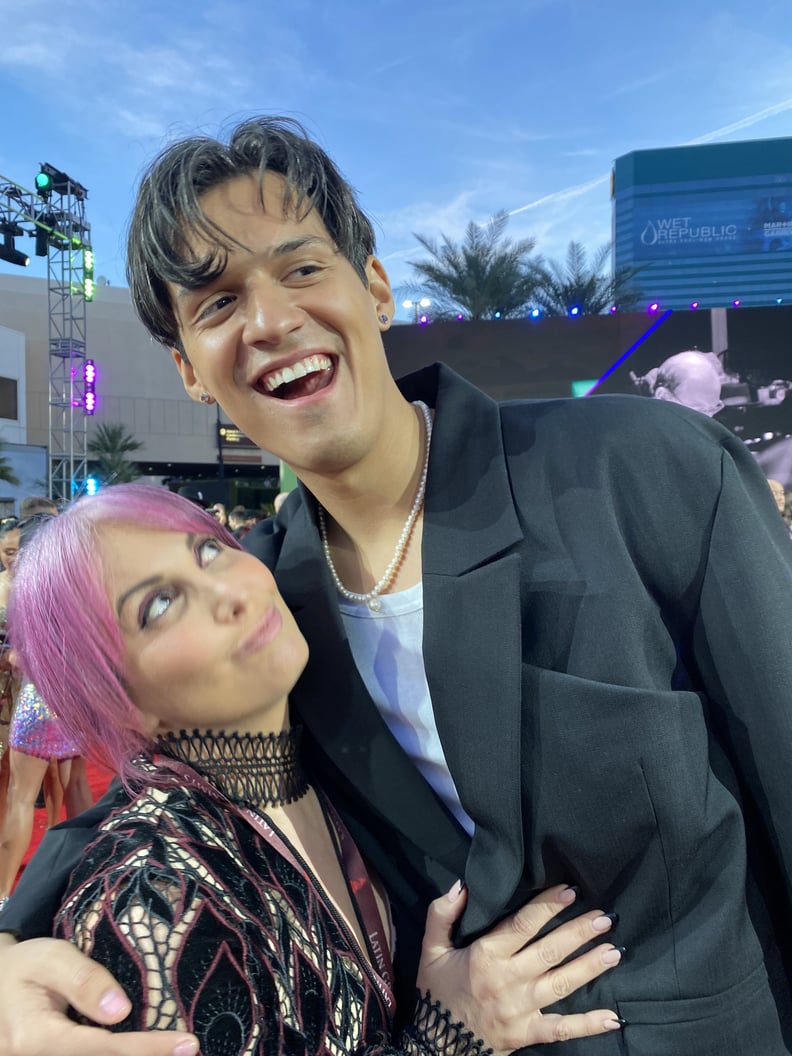 She says a lot of people, especially women, identified with the name and the logo: a rose shaped like a grenade. "My logo is like the grenade bomb, right? You know, you can be this beautiful, tender, loving, open flower. I can be all those things and [also] be someone not to f*ck with," Medina says. When she first launched the company, not everyone approved of the name or the logo, though. She said some people labeled it "aggressive."
"We still have to fight to have our place, we still have to fight to get paid adequately, like we are still fighting for equality."
"A lot of these men, the way that they act . . . it really doesn't give you any other options but to be against that [behavior]. We still have to fight to have our place, we still have to fight to get paid adequately, like we are still fighting for equality. So I was just like, this is it," Medina says about her branding decision. "A lot of men told me, 'You know, that's a really aggressive name,' and I would say, 'Aggressive to who?'"
The same critiques happened with the name because of the meaning but also the pronunciation. But through it all, Medina stood her ground. To her, it was more important to be authentic rather than have to change for the industry. She said if someone wouldn't care to learn the pronunciation, she wouldn't care to work with them.
Something that has also made it possible for her to move with power and confidence has been picking her battles. Recently, Medina got into an argument publicly with J Balvin after he accepted an award meant for Afro-Latinos. When she called him out (as did many others), he brought up his collaboration with one of her Afro-Latina artists. "He brought my artist into this!"
As time goes by, she believes she'll become more unapologetic. Aside from being a powerhouse in the music industry, Medina also teaches as an adjunct professor at the University of Southern California's Thornton School of Music. "It's really beautiful and rewarding to teach kids who were in my position when I first started. I'm teaching them a skill set that is invaluable and that they are going to use and that they end up using throughout their careers," she says, adding that many students return to tell her they're using the skills she taught in class. "My class is an experiential class where they have to actually do this whole project and carry it out and work with an artist."
Amid the fast-moving and competitive culture of the music industry, her work as an adjunct professor and as a founder of the Travel With Purpose fund keeps her grounded. Travel With Purpose is a nonprofit that focuses on financially empowering marginalized young girls and women. She launched Travel With Purpose out of a desire to get involved with local organizations in the different countries that she was traveling to. Through her volunteering and fundraising, she has worked with sex-trafficking survivors and raised funds for young women of color to pursue an education in places like the Philippines, Cambodia, and Venezuela.
"I've been doing the scholarship fund for two years. And I also mentored a girl who was a victim of sex trafficking from South Central here in LA," she shares, though she had to stop her mentoring relationship after the young girl was recruited into sex work again. Studies show that young women and girls who come from marginalized backgrounds are often groomed by their traffickers after a long process, making them vulnerable to coercion even when they resist.
Some of the young artists Medina represents are reflective of her own passions and ethics. They often represent marginalized communities or are breaking boundaries in the music industry — creating their own lanes in a space that can often be rigid and filled with gatekeepers.
"That's one of the things that really moves me: What do you represent? What type of contributions are you going to give to the community? And almost every artist I work with is such a G in the way that they take social-political stances and in the way that they defend certain marginalized communities," Medina says, talking passionately about the artists she represents. "And I f*cking love that; that really moves my soul."
One of the artists she sought after as a PR agent was Jessie Reyez, a rising Colombian Canadian star known for her gritty lyrical style and soulful music, with the occasional upbeat singles. During the height of the #MeToo movement, Reyez released the single "Gatekeepers" about a producer who once asked for sexual favors in exchange for working with her. She turned the producer down and eventually wrote the song, which she performed across national platforms like "Late Night With Seth Meyers" and MTV's "Push" series.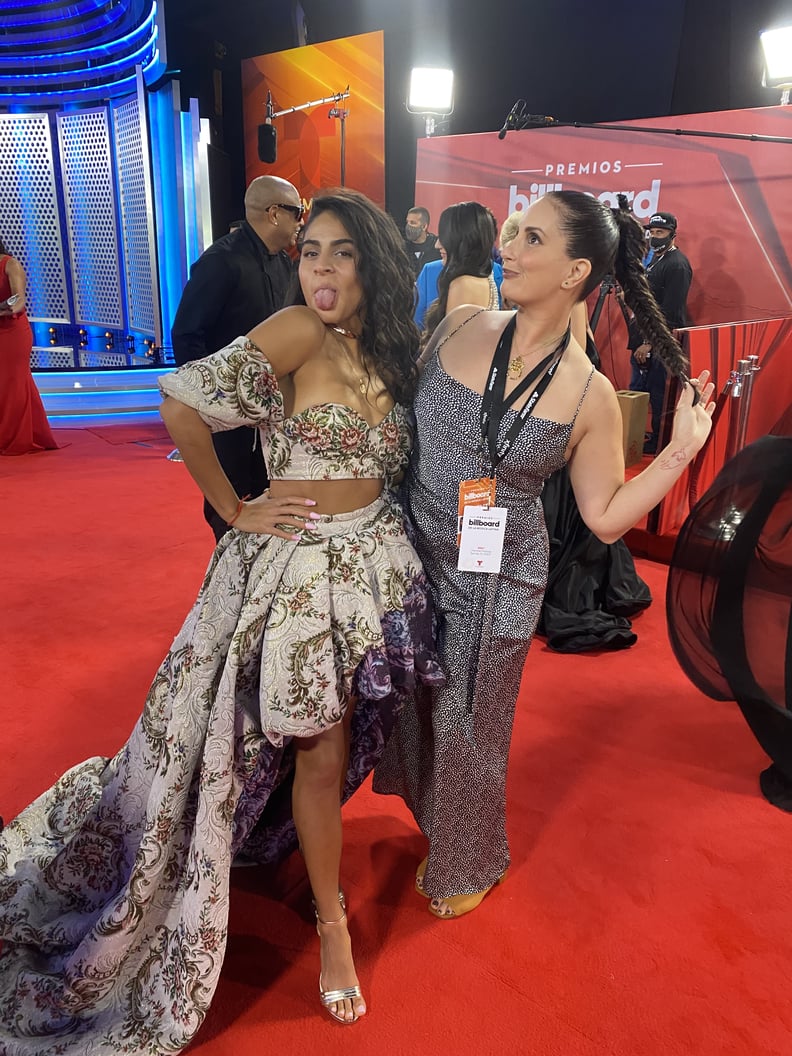 Another one of the artists in the Guerrera PR roster is Omar Apollo, a Mexican American singer-songwriter who initially gained traction after releasing his music on SoundCloud. As the artist's platform grows, he has been outspoken about his identity despite having heard homophobic slurs in his hometown. His songs cover topics like same-sex love and unrequited love. Medina also reps Álvaro Díaz, a boricua rapper who's reinventing hip- hop and trap sounds with ingenious production and a touch of melancholy.
"He's a creative genius. He's a lyrical and creative genius. He doesn't fold: he could really be doing like big pop reggaeton records, and he sprinkles that in there, but he really stands firm in his lane," Medina says of Díaz. "And I love that because that's the longer way to the top . . . it's what gives an artist this beautiful credibility."
As one listens to Medina fiercely celebrate her artists' boldness, it's clear where she gets her matatana vibes: her parents. Medina's father passed away last October. She had a really close relationship with him, and he would often share stories of his struggles with her. As a teenager, he moved to the US, and though he received governmental help as a Cuban refugee, he struggled as an 18-year-old immigrant with no knowledge of English, working and living in the East Bronx in the '60s. Between this and the stories of her paternal grandfather who was in and out of jail in Cuba and her maternal grandparents who were displaced from Palestine, Medina feels strengthened and inspired by her family's truth.
"That always gave me a lot of perspective and a lot of depth as a person. Because even though being from Miami, I partied my whole entire youth, but my dad, he was like, 'You're gonna have a job at 16,'" Medina shares. "He's like, 'So I had three jobs when I was your age' . . . So I've never not had a job since I was 16 years old."
As a guerrera and a passionate representative for her artists, Medina believes having substance and staying true to yourself are key to transcending the music industry's standards. "A lot of the artists who I work with, their sh*t is timeless," she says.
To Medina, even though an unapologetic attitude may ruffle some feathers, it's worth having. And if things ever get difficult, she has certainly built a roadmap for herself to lead on her own path. She believes others can do the same.
"If you feel like you're getting mistreated or treated poorly, advocate for yourself," she says as advice to young women navigating a male-dominated industry. "Even if that will cost you a relationship, like, with your manager, with your label, it doesn't matter. Everything has a way of working itself out."