Netflix's Love Hard Is Perfect, If Cheesy Rom-Coms Are Your Thing
Cheesy rom-com season is upon us — and honestly, the Hallmark ones just don't cut it for me. When I saw Netflix's Love Hard trailer, I was excited because I love Nina Dobrev but super skeptical about the catfish angle. The trailer also gives away way too much of the plot. I mean, it's almost three minutes long, which is arguably a short film. In the trailer, you learn that Emily (Dobrev) falls in love with this guy named Josh (Jimmy O. Yang), whom she meets on a dating app. He also lives across the country. When Emily decides to fly from Los Angeles to Lake Placid, New York, she discovers that Josh isn't actually the man in the profile. He's been using photos of a guy named Tag (Darren Barnet)!
"It doesn't have to start real to be real," Netflix writes in the trailer, essentially giving the story away. Where's the mystery? Nonetheless, I watched the entire movie, and like any good rom-com, I was rooting for and against Emily. It's also worth noting that Emily is behind a dating column that relies on her having a bad time to help make her readers feel better about their lives. I also couldn't decide who the real villain was — Emily, Tag, and the real Josh are equally likable and unlikeable. That's part of the charm, I guess?
Overall, I enjoyed watching Love Hard, and if a friend asked to watch it one snowy afternoon over hot chocolate, I could watch it again. For now, you can check out the movie on Netflix, along with my unfiltered thoughts that I had throughout the film.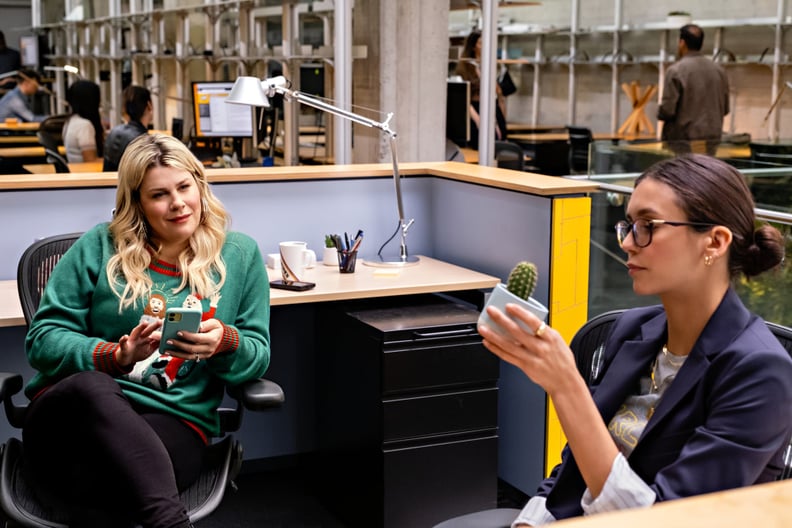 A Christmas movie in California? Interesting.
This Greek mythology thing makes sense.
Not Flirt Alert instead of Tinder.
Why do people lie about their appearance on dating apps? The truth comes out in person!
Yes, Zeus was notoriously an asshole.
Having a date in the home you share with your wife and kids is so bold and so awful.
A Libra . . .
As a journalist, I eat fictional newsroom storylines up! The Devil Wears Prada? I mean c'mon. The Bold Type, anyone?
The office friend with the brutal truth.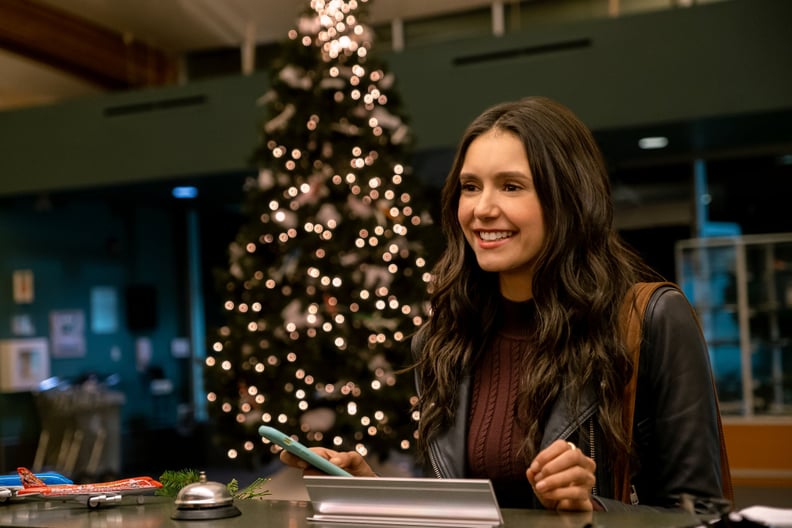 I don't date outside my borough, much less outside of my neighborhood, so five miles seems like a lot to me. But then again, LA folks drive.
3,000 miles?!
The Green Latifah juice — was it necessary?
"Disaster for you is a hit for me." You do have to hit those traffic goals.
2, 870 miles? No.
Die Hard is not a Christmas movie and this Love, Actually slander is rude.
I don't know why, but Josh's voice sounds fake.
Please don't get into a phone relationship.
Okay, these dick pic jokes are funny.
Oh, they're in deep.
Top Gun is homoerotic.
This reading is sweet.
Get on the plane.
The shake weights . . .
"The real journalists." I'm fuming. Every editorial writer ever has dealt with this. You're a real journalist.
Lost luggage, classic.
I'm from upstate New York and can confirm that Ubers are few and far between.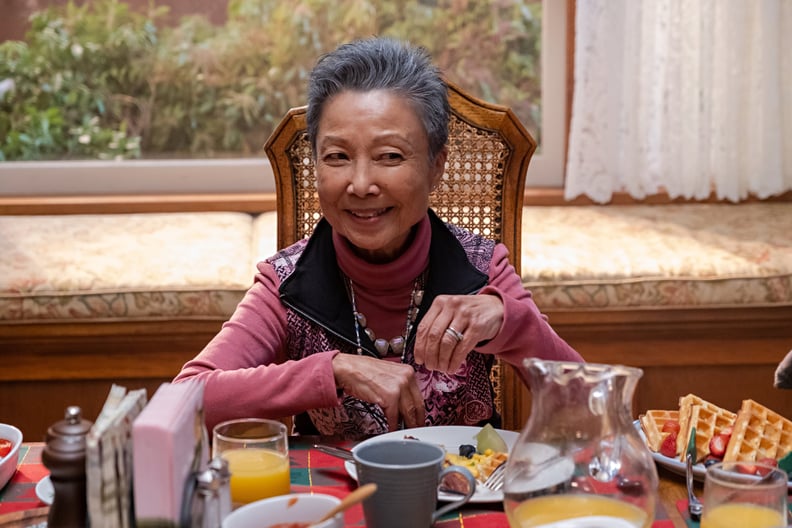 How did she find out his address?
This family is wonderful and so cute.
Oh no. Josh!!!
That Photoshop job wasn't complicated.
Why hello real/fake Josh!
LA six and Lake Placid 10 oh my god. It makes sense, though.
I've had an allergic reaction that looks just like this. I didn't pass out, though — just a puffy and itchy face.
Love Don't Cost a Thing, Can't Buy Me Love, A Walk to Remember — the fake couple trope is overrated, but I'll always watch.
Grandma.
Go 'head, girl.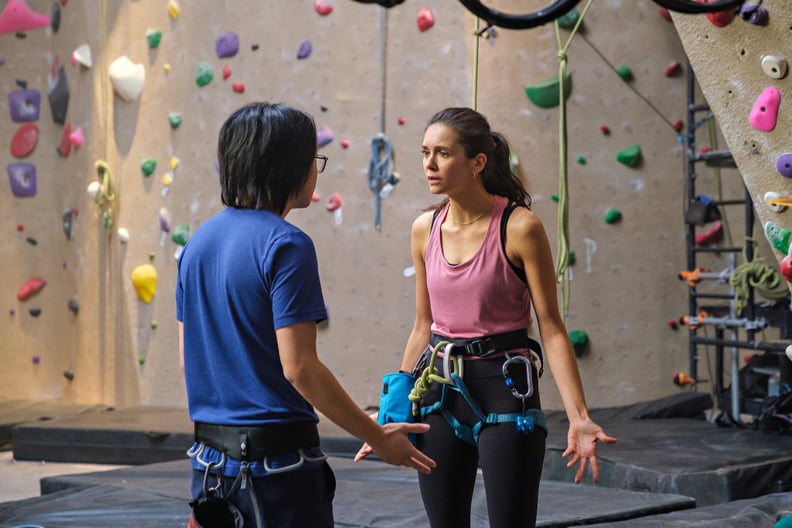 Josh knows way too much about Tag.
Picking up interests based on a guy is ill-advised.
When you lie on your résumé.
There are too many candle brands out there.
Ugh, I hate Owen.
"He's a Pisces," LOL. Love all the zodiac slander . . . unless you come for a Virgo.
Learning hobbies for men isn't a requirement FYI. Also, rock climbing is hard!
Josh to the rescue, awww!
She's gonna end up falling for Josh. Aside from him being a lying catfish, I'm fine with this.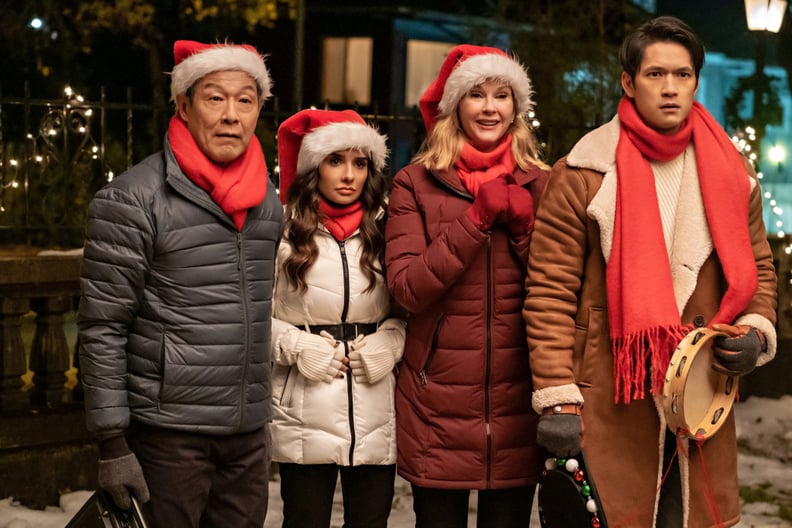 I've never seen caroling in real life. It's just a movie thing, correct?
"Baby, It's Cold Outside" is gross. Love this rendition. John Legend and Kelly Clarkson's version wasn't it.
The profile is giving serial killer vibes.
No vegetarian is going to casually start eating meat for someone.
Owen is actually obsessed with Josh.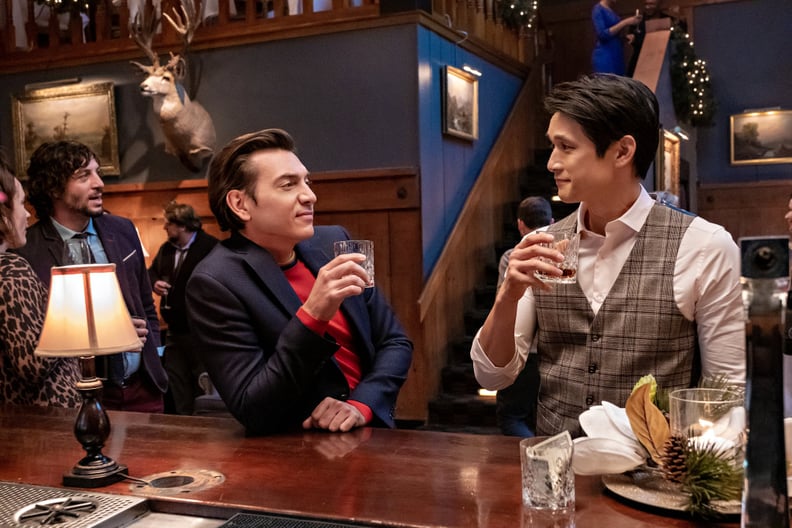 This girl and Die Hard.
That kiss was incredibly awkward.
Oh my God, poor Hank.
Good advice, Josh.
This bridal shower is so chaotic.
And the truth comes out.
"So much for my happy ending!" — Avril Lavigne.
The editor is loving this.
All these candles lit in an empty home are such a fire hazard.
Netflix should sell these candles for promo or do a pop-up. I'm curious to smell them.
Lee's story arch is oddly heartwarming.
The catchy opening sentence is always the hardest.
Why isn't she using an alias for these guys? No need to embarrass everyone, girl.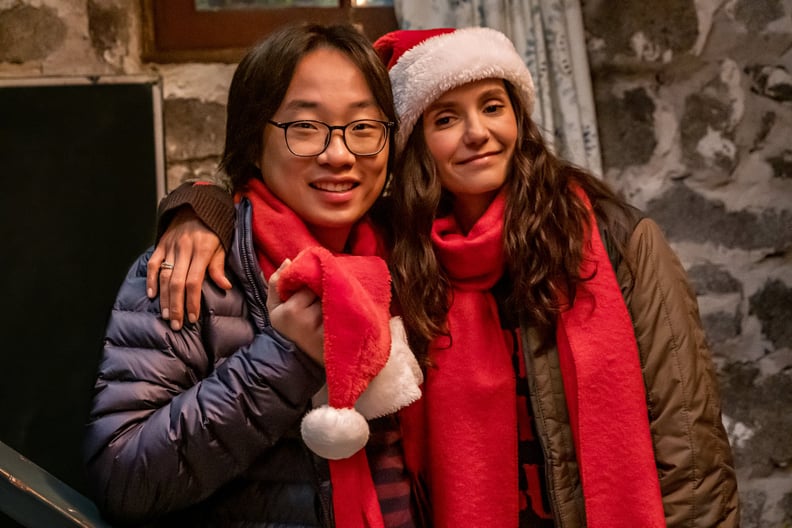 Emily, get off Flirt Alert.
And of course, the first profile is Josh.
Cheesy, but I'm emotional.
The Yippee-ki-yay again.
This is a kiss!
I'm ready for the second movie. I need it. Or a spin-off with grandma.