The True Story Behind Netflix's Maid
How Much of Netflix's Maid Is Based on a True Story? Here's What to Know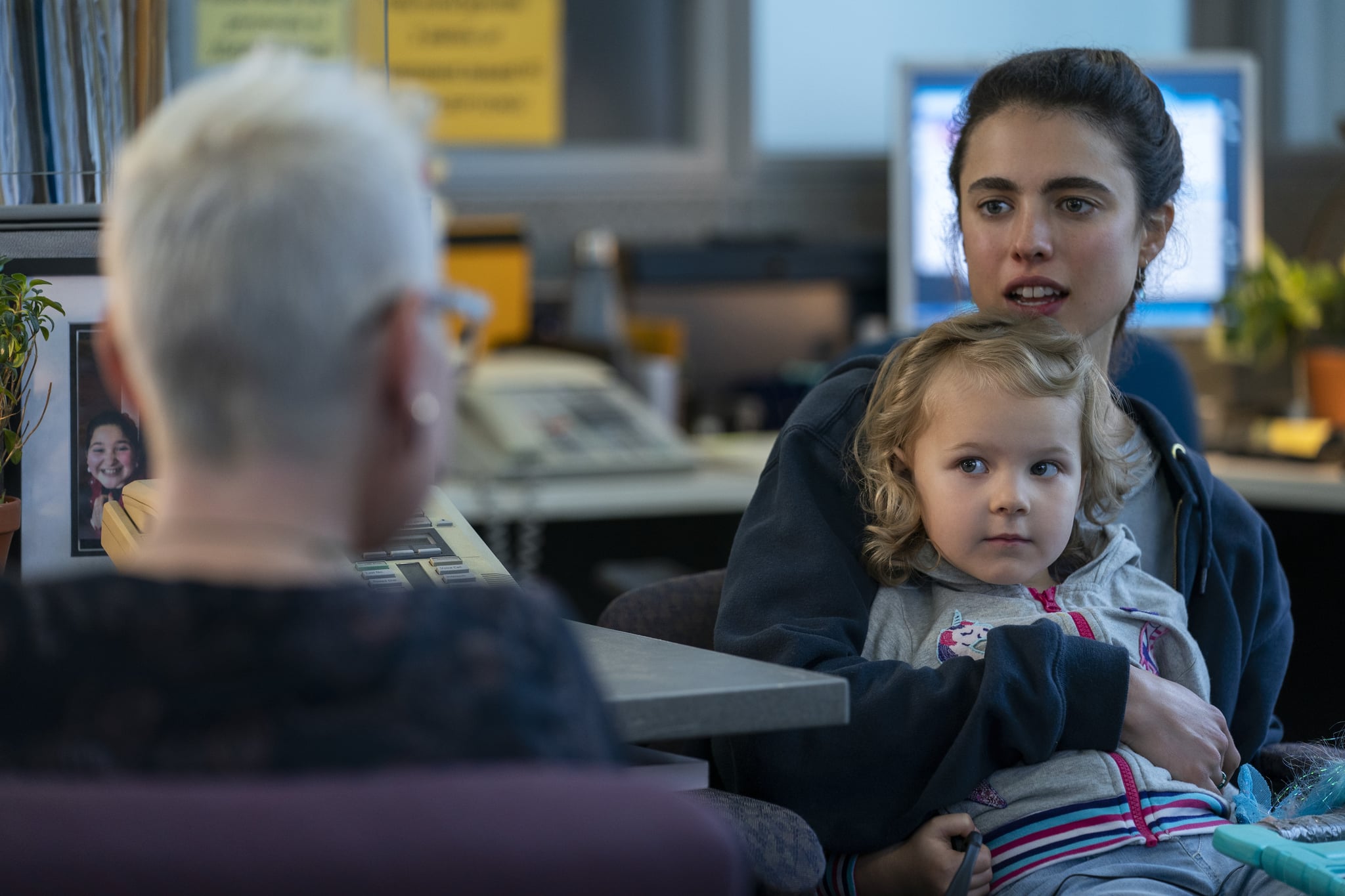 Netflix is no stranger to a true-story adaptation, and the streaming service is back at it again with Maid, a gripping new miniseries with Margaret Qualley as the lead. Based on Stephanie Land's bestselling 2019 memoir of the same name, the project follows a young single mother who leaves an abusive relationship and makes ends meet to support her daughter by cleaning houses. So how much of the series is based on reality? Here's what you need to know about the true story that inspired the onscreen adaptation of Maid, which debuts on Netflix on Oct. 1.
What Is Maid on Netflix About?
The fictional account of Maid follows Alex (Qualley), a young single mother who escapes from an abusive relationship with her boyfriend Sean (Nick Robinson). Though she was initially planning to go to college, she becomes pregnant with her daughter, and despite being in her life, her mother (Andie MacDowell, Qualley's own mother IRL) doesn't offer Alex much support. The Netflix project follows Alex when she ends up staying at a shelter and goes on federal poverty programs such as SNAP to make ends meet. Per the title, Alex starts working as a maid for wealthy families as a means to raise her daughter.
What Was the Inspiration For Maid?
The Netflix series is based on Stephanie Land's memoir Maid: Hard Work, Low Pay, and a Mother's Will to Survive. After Maid hit the bestselling charts, Land sold the rights to her book to Netflix, where producers John Wells (E.R., Shameless) and Margot Robbie (Birds of Prey; I, Tonya) worked to fictionalize her story. The book itself follows Land's own experience working as a house cleaner making $9 an hour to support her young daughter. At age 28, Land wanted to go to college to start her writing career but became pregnant after dating a man for four months — eventually, she and her young daughter would seek a home elsewhere to find refuge away from the abusive relationship.
Land's journey was just as arduous as Alex's in the miniseries. When Land left her partner, she didn't have her family's support. Though initially staying with her father, she left when he too became violent. She and her daughter landed in a transitional apartment through Section 8 housing. To afford rent, she cleaned houses in the Seattle area, receiving no sick pay or vacation days. In addition to the struggles in Land's personal life, Maid also details the troubles that Land had with securing government assistance; she was on around seven different forms of it but found it difficult to fulfill the constant paperwork to prove her eligibility. After a few different housing situations, Land and her daughter moved to a studio apartment, where they both became ill from mold.
Where Is Stephanie Land Today?
Land eventually enrolled in the University of Montana's creative writing program, earning her degree in 2014. Land embarked on a freelance writing career, getting bylines at outlets such as Vox and eventually landing a writing fellowship with the Center for Community Change following graduation. She is now married to Tim Faust, and their family, based in Missoula, Montana, includes four children and two dogs. You can follow updates about Land's writing, events, and other happenings on her Instagram page @stepville.