Margaret Cho on Fire Island and Bi Invisibility
Margaret Cho on Queer Elders, Bi Invisibility, and Making "Fire Island"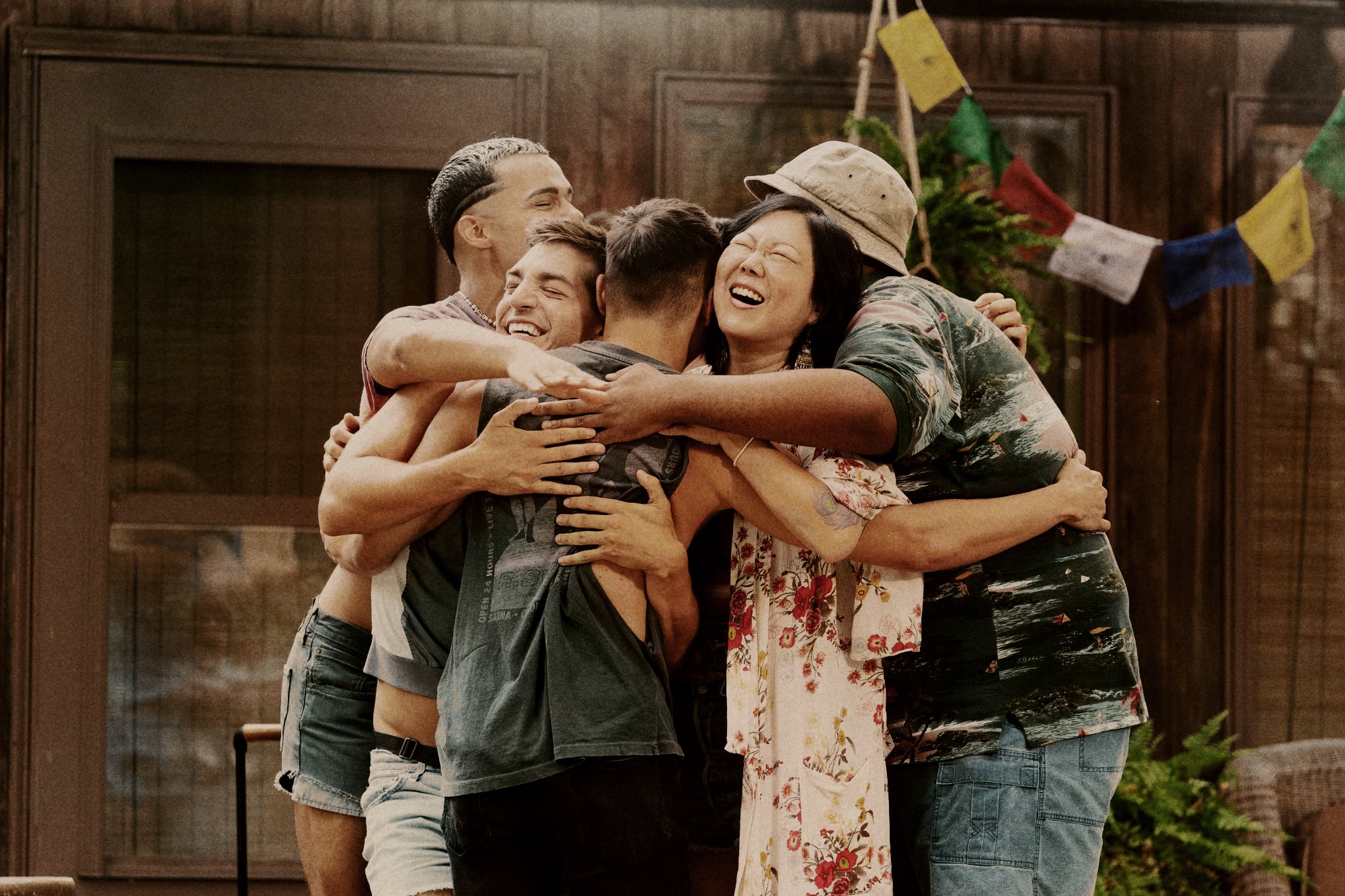 Margaret Cho stars in "Fire Island" because she asked to. No, seriously, she just asked writer and star Joel Kim Booster for a part. "I just saw the announcement that Joel's script was going to be made into a movie, starring Bowen [Yang] and directed by Andrew Ahn and about Fire Island," she tells POPSUGAR. She already knew Booster, Yang, and Matt Rogers — best friends who star in the film — from the comedy scene. "And I heard about it; I was like, 'Oh, I'm in this actually. Don't you know I'm actually in this movie?'" she explains. "So, I was trying to get a cameo on the movie, and they couldn't figure out a cameo role, but they had this role available that was for a man, Aaron."
Aaron became Erin. "They didn't have to change that much," she says. "And when I got the script, I was absolutely elated. . . . I've been going to Fire Island since 2008. It's a really important place for me, and an important place in gay history." Filming it, she says, was a blast.
"We all brought our best to this because we really wanted to do this for Joel, and for everyone out there," she says. "And it's really, I think it's a really amazing movie."
"Fire Island" adapts the plot of Jane Austen's "Pride and Prejudice" to the dynamics of Fire Island, a gay vacation destination on New York's Long Island. The movie explores how expensive, exclusive, and racist Fire Island — and the gay dating world in general — can be. Cho's Erin is the mom of the group, a combination of Austen's Mr. and Mrs. Bennet who can be a little over-the-top but still has deep wisdom to share.
"It's really challenging, because there's so much rage and hate out there towards the LGBTQIA community."
"What I love about Erin is that she is really true to the idea that if you're gay, you're gay forever. You're gay for life," she says. "And you're gay with all the other gays that you've been gay with." Erin's advice to the younger men she's friends with is to cherish their relationships. "You can't try to control people. You can't try to push people around. You can't do their lives for them. You have to let them be who they are and respect them for that," she says.
And yes, she's speaking from experience. "Because I personally, Margaret, have had fights with women going on 40 years now. Which is not cool, but lesbians hold a grudge," she says. "And we love to hold it till the very end. And it's not good, but it's really, I've lost a lot of my life because I didn't acknowledge that."
She explains, "And I think with gay men in particular, in this generation, a lot of the direct elders died of AIDS. And so, a lot of these guys are kind of without the direct sort of exact generation above them; it's a missing rung in the ladder. I think Erin is a good kind of proxy for all of those relationships. She's a good center for that."
Cho jokes that lesbian vacations are a little different than gay vacations. "I did a lesbian cruise going to Alaska because lesbians love whale watching," she says. "I don't know what it is, I think it's the blowhole. But [they were] so obsessive about getting out on the deck to watch the whales. It was such a big deal."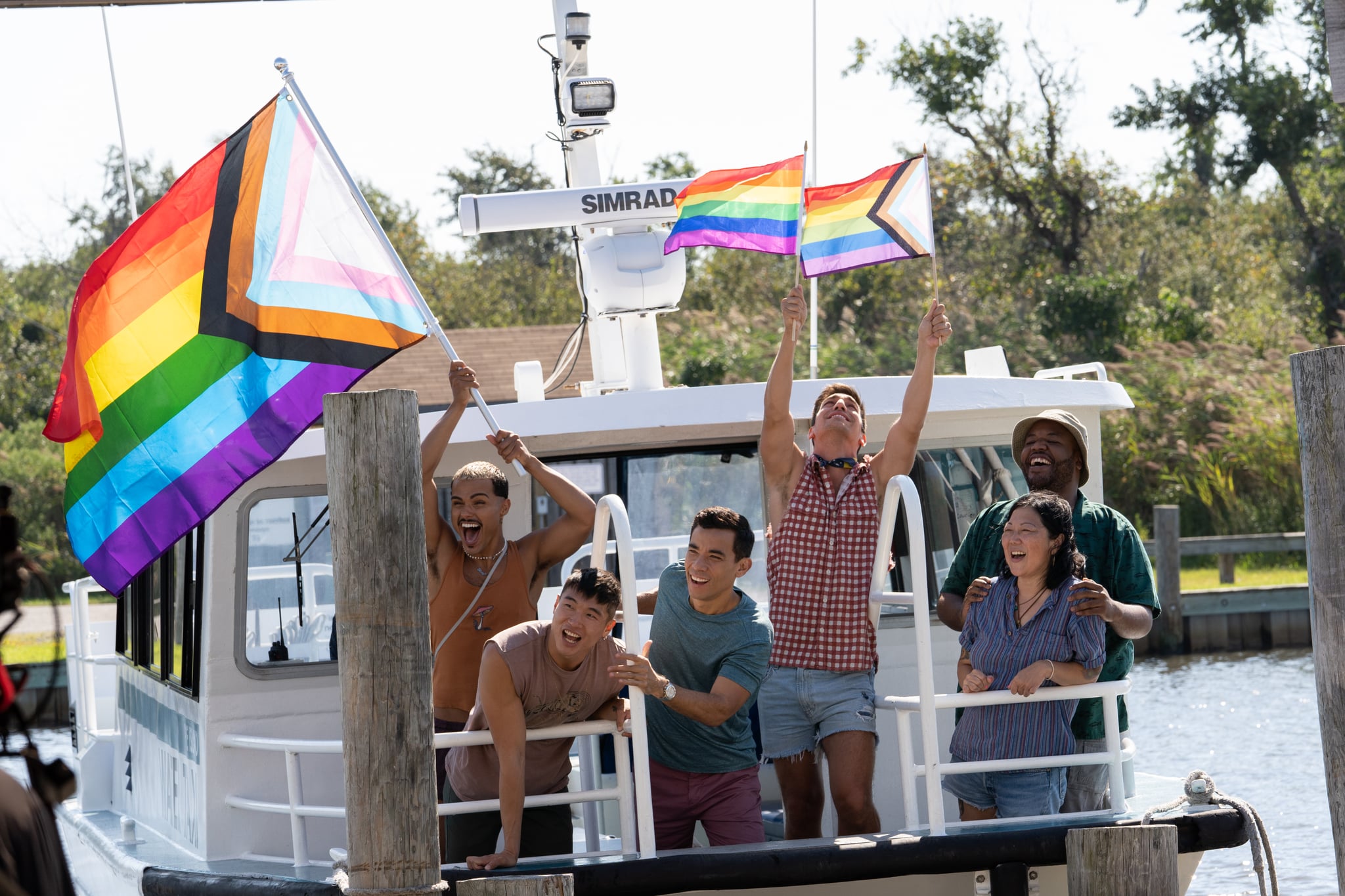 Cho has a lot to say about the current cultural moment, when there's so much incredible LGBTQ+ content but also so many attacks on the community's rights.
"It's really challenging, because there's so much rage and hate out there towards the LGBTQIA community, especially coming from Christian conservatives, which is so nuts because it's not in the Bible to be antigay," she says. "It's just a bias that they decide they can have, and that they think it's justified, and it's really wrong."
"But on the other hand, there's euphoria. There's so much out there, so much media out there that really supports us," she explains, noting the impact of shows like "Legendary" and "RuPaul's Drag Race."
Cho also calls out how hard it is to come out as bisexual in particular. "We still have a lot of bi invisibility within the queer community, and a lot of bi discrimination, as well. And bi invisibility is, it's hard to sort of negotiate," she says.
Often, Cho says, it feels like "whatever decision you make in terms of relationship is somehow wrong." "If you are with somebody of your own gender, that means, oh, you are gay," she explains. "You were just closeted by pretending to be bi. Or, if you go with somebody from a different gender, oh, you're straight. You were just pretending to be gay for pay."
"I don't know anybody who's gay for pay," Cho says with a laugh. "It doesn't pay enough to be gay." She says, "But it's a very funny thing how bi-ness is really negated, no matter where you turn. . . . We're sort of gaslit by every community, and trying to figure that out, it's very hard."
Cho feels like bisexual people are a little rarer in LGBTQ+ spaces. "Instead of being scared of that . . . lean into the uniqueness and enjoy it," she says.
Cho is also in the middle of a standup tour that's taking her across the country. She still loves performing. "I think comedians in general, we get better as we get older, and we kind of get more observant, and more astute in those observations," she says.
"After the lockdown, we're so ready to get out there and do comedy. I realized how much and how important comedy was to my life, and I really love it," she explains. Cho thinks both performers and audiences are a lot more grateful to be out and together after the COVID-19 lockdowns. "This is actually really a special thing that we get to do," she says.
"Fire Island" is streaming now on Hulu.