Michaela Jaé Rodriguez on Loot, Musicals, and Comedies
Michaela Jaé Rodriguez Dreamed of Working With Maya Rudolph: "The Stars Have Aligned"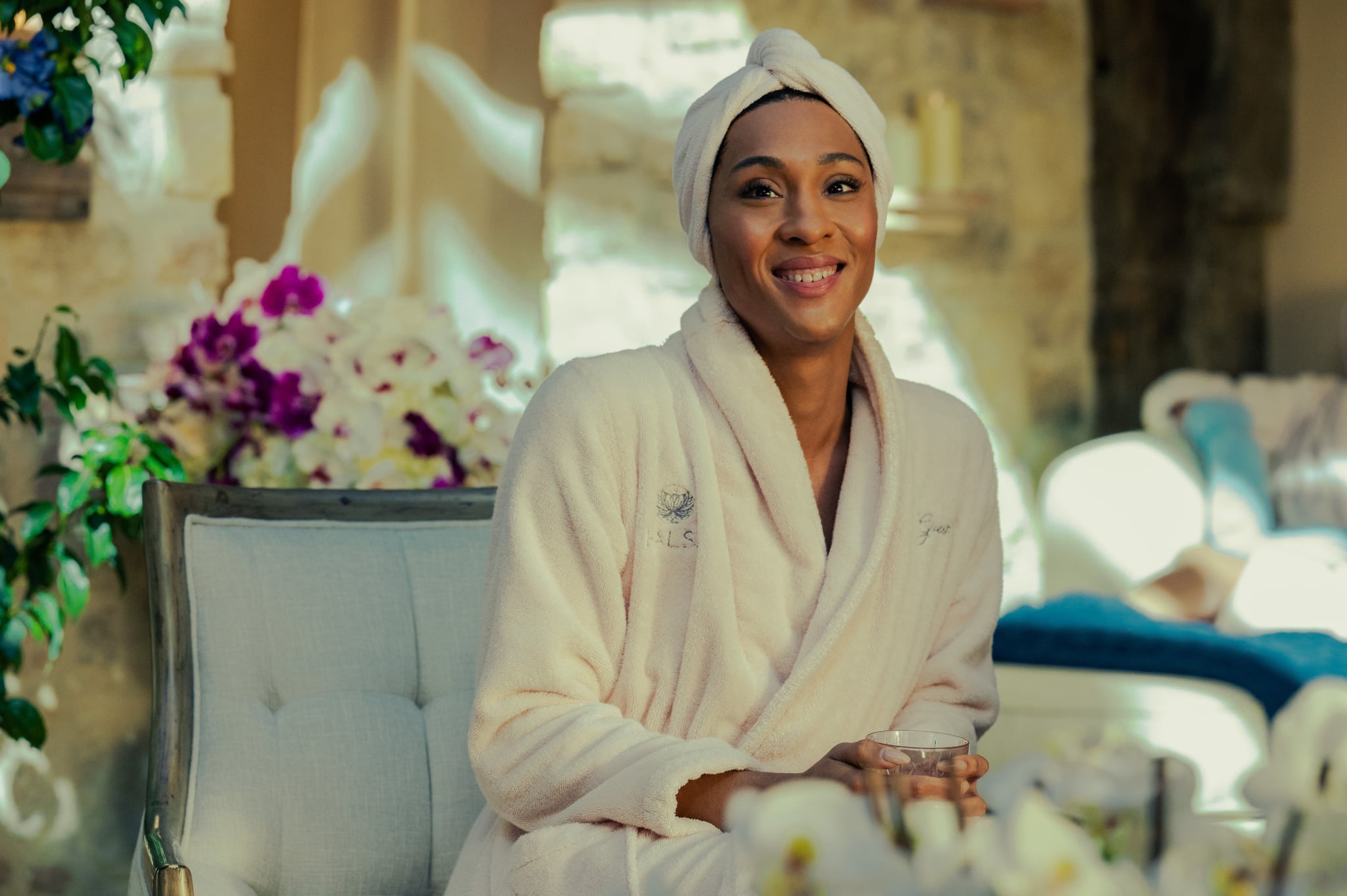 Michaela Jaé Rodriguez was looking to do something a little different when she learned about a possible role in AppleTV+'s "Loot." The actress rose to fame thanks to her breakout role as Blanca on "Pose." For her work in the final season, she received an Emmy nomination and won the Golden Globe for best actress, becoming the first openly trans actor to receive either accolade.
Rodriguez tells POPSUGAR that Sofia in "Loot" was exactly what she was looking for at the time. "I was just like, 'I hope I get this character. I hope so. She's so different from Blanca. She's so multifaceted and she's also layered and I want people to see the breakdown of her. I just want it,'" she explains.
"I love playing a boss, bad ass b*tch," Rodriguez says. "Blanca was that, but she was the nurturing, caring, loving mother. Sofia is a young, thriving, entrepreneur, who is the COO . . . She has a standard that she wants to reach and she's going to get there no matter what. I like that she doesn't play any games."
"It's not a lot of girls like me out here who are really pushing to change the narrative."
"Loot" is a comedy starring some of the genre's biggest and rising stars like Maya Rudolph, Adam Scott, Joel Kim Booster, and Ron Funches. Rodriguez had never starred in a comedy before. "I was definitely worried coming into it," she admits. But working with Rudolph, she says, was one of her dreams ever since she was a kid. "I remember meeting her a couple of years ago and us sharing a moment where I was just like, 'I hope I get to work with you one day.' And look at how the stars have aligned," she says.
Rodriguez's Sofia starts out as the most serious person in the cast, contrasting the excesses of Rudolph's Molly, a divorced billionaire who turns to the staff of her charity to fill her days with fun. "Molly, does a great job at freeing a lot of the women and the men on that show," Rodriguez says. "Yes, she's a woman who is privileged to have $87 billion, but there is also a human behind all of that." Thanks in part to Molly's influence, Sofia eventually opens up. Her extreme no-nonsense attitude turns into its own joke, with some devastatingly funny one-liners. "There were times where I broke character," Rodriguez admits, because she was laughing so hard at Sofia's lack of filter. "That woman doesn't have any laughter in her. Sometimes I feel like she could be a bit cold."
"It definitely challenged me a bit," she explains. Still Rodriguez can see one similarity between herself and Sofia: they're both workaholics. "I love to work to a fault," she says. "I take my craft seriously, but I don't take it as seriously as her, which I think that holds her back." But Sofia, she says, is maybe a reminder that sometimes she needs to "buckle down" and not be afraid to work hard.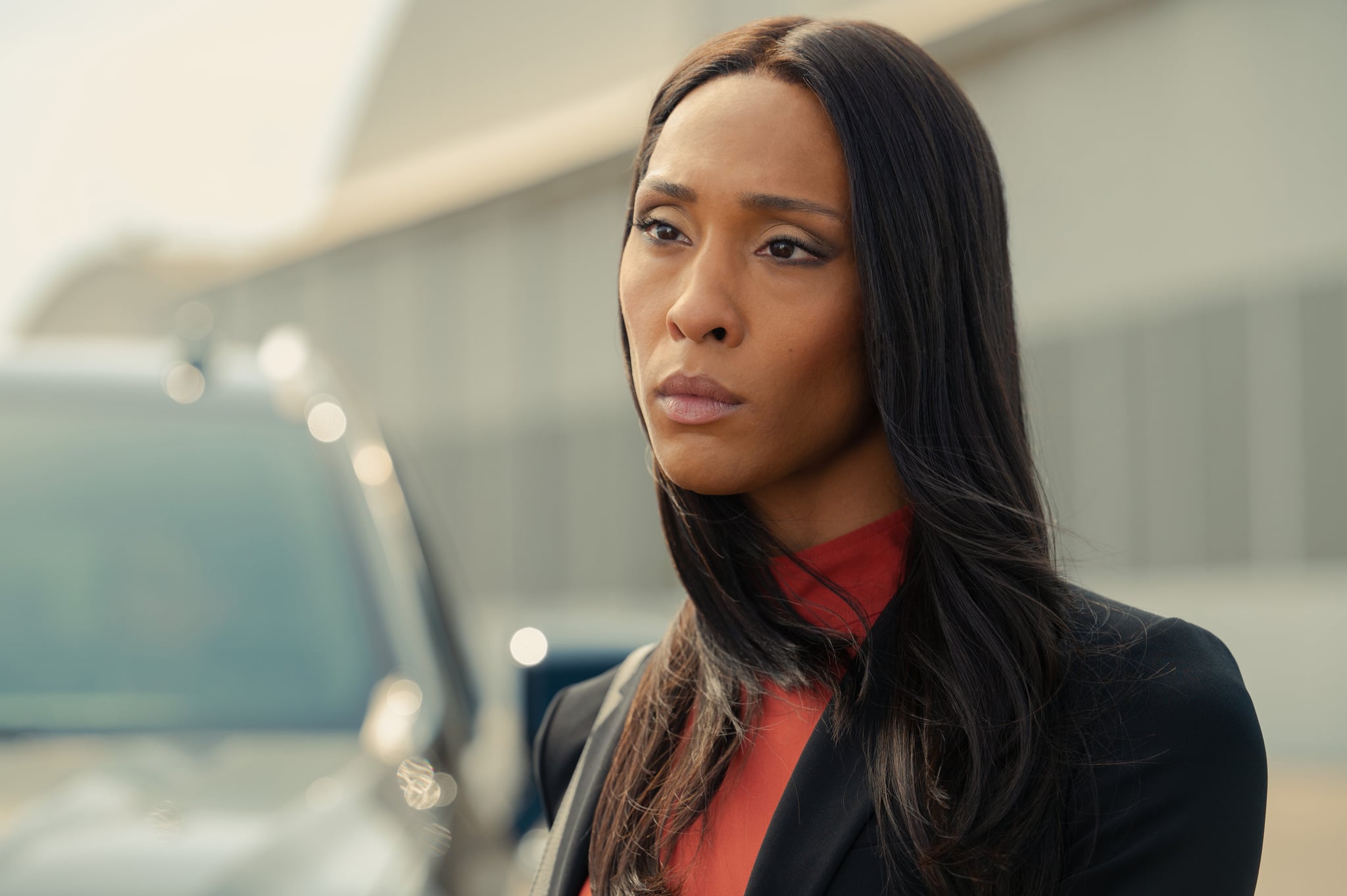 But Rodriguez isn't afraid of hard work. In addition to her work as an actor, she also has her burgeoning career as a pop star under the name Michaela Jaé. A quick scroll through her Instagram shows that she kept busy all Pride Month performing at events and parades. "I'm definitely excited to get [people] to really see how I can tell a story through my music and what I was trained in actually before I was an actress," she explains. "And to get to show the love of what I do through the lyrics that I write."
"It's not a lot of girls like me out here who are really pushing to change the narrative and I hope I can just be one of them to do it," Rodriguez says. Her first single, the disco-inspired pop track "Something to Say," was released in summer 2021. She says she's hoping to release her EP this summer.
As for the future, there are lots of projects on Rodriguez's plate and her dream list. She has two movies that she's attached to, though they're "still in the process." She would love to star in a superhero movie, too. "I know it's a hard one to get into and I know I'm capable," she says.
Rodriguez came up in musical theater — one of her first big roles was as Angel in "Rent" off-Broadway — and she wants to continue exploring that. In 2019, she starred as Audrey in a critically acclaimed Pasadena Playhouse Production of "Little Shop of Horrors" (if you've never seen her performance of "Suddenly Seymour" on "The Late Late Show," rectify that immediately). She would love to do "Rent" again, this time as Mimi, and has her eyes on playing Glinda in "Wicked." "I just want to be silly and foolish," she explains. "Also, I think Glinda is a very complex character that people don't really realize until they see her story."
Another genre she wants to explore? Rom-coms. "I feel most importantly that so many trans women need to see love on the screen," she says. "In a way where people can just see what it looks like and that it's not like the stigmatized idea of what they have in their mind, but it's actually something normal that happens every single day."
"[It would be] funny as all hell, her tripping down some stairs and falling and busting her butt and then, oh my gosh, she stumbles into the man of her dreams," she says. "I know I would be foolish in it, too."
"Loot" releases new episodes Fridays on Apple TV+.