HBO Max's Minx Is the New 30 Rock
HBO Max's "Minx" Is the New "30 Rock"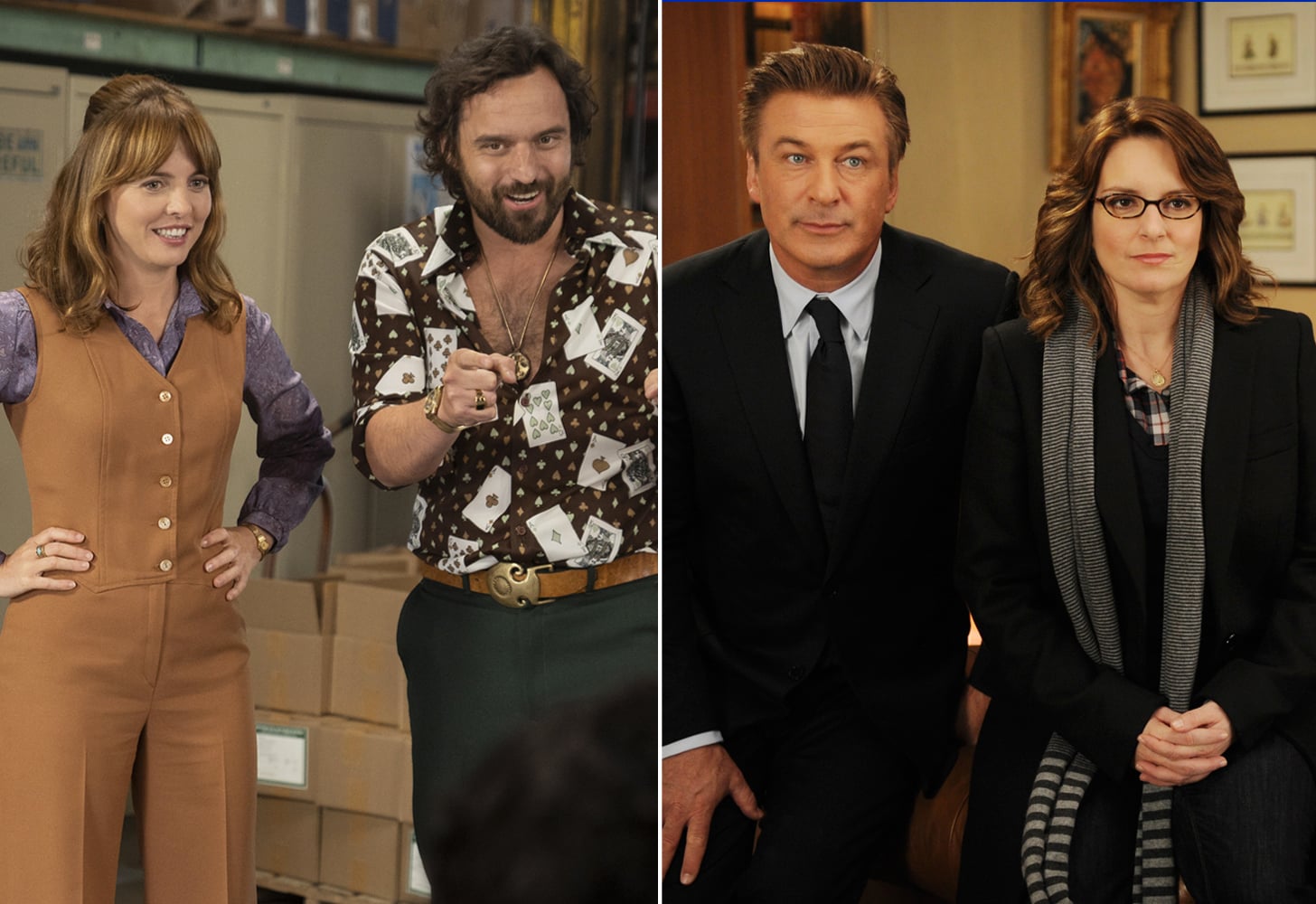 HBO Max's comedy series "Minx" wrapped up its first season on April 14. The show is about the creation of a porn magazine targeted at women in the 1970s, and the show is not shy about showing male nudity. The pilot alone must have featured more penises than any other American TV show before.
At first, the series seemed totally out there. But for all its sexy hijinks (which are definitely fun), "Minx" is a back-to-basics workplace sitcom at its heart. The show I thought of the most while watching season one wasn't other R-rated fare, but rather NBC's hit sitcom "30 Rock," which ran from 2006 to 2013.
There's Joyce Prigger (Ophelia Lovibond), the feminist with an idea for a magazine that will appeal to the hearts and minds of women around the country. She's our Liz Lemon — a white woman with good intentions and feminist ideals who messes up more often than not and has her own baggage around sexuality that she really needs to unpack. She also has a crappy ex-boyfriend (Michael Angarano as Glenn) who she's incapable of getting out of her life for good. Unlike Liz, Joyce is a bit more open to experiences outside herself, but her narrow-mindedness still often leaves her with egg on her face.
Then there's Doug Renetti (Jake Johnson), the magazine publisher who gives Joyce a chance, but not without transforming her original magazine idea into something quite different. Doug is the business guy. Sometimes he's misogynistic, but he and Joyce have a real connection. He's our Jack Donaghy, selling porn instead of microwaves and sketch comedy. The magazine's transformation mimics the way "30 Rock"'s fictional "The Girlie Show" was turned into "TGS" by Jack in the show's very first episode.
The strength of any workplace comedy lies in its ensemble, and like "30 Rock," "Minx" has a strong one. Jessica Lowe as Bambi — an adult model who's seen a lot — is a stand-out, and she reminds me of "30 Rock"'s Jenna Maroney. Bambi is less mean-spirited, but her penchant of reminding everyone of the absurd situations she's found herself in is definitely reminiscent of Jenna's tall tales of her own celebrity escapades. Bambi has seen it all, but she still has an openness and joy to her that lifts up everyone else around her.
The rest of the "Minx" workplace is also full of delightful characters. Oscar Montoya as Richie, the magazine's photographer, is very funny, and he brings a gay man's perspective to the chaotic world the show portrays. Meanwhile, Lennon Parham is great as Joyce's sister Shelly, a housewife who's actually more open to the experience's of Joyce's new coworkers than she is, while Idara Victor holds down the fort as Tina, Doug's business partner. And Victor sparkles in one of the show's smaller roles. If the series does come back for season two, hopefully she'll get to be an even bigger part of the cast.
Right now, there's no word on whether HBO Max will give the show a second season, but there are a lot of seeds in the first 10 episodes that could blossom if the show continues. If we get to see it, "Minx" could become an all-time great workplace comedy.
Image Source: HBO Max / Everett Collection