The Duo Behind Really Love Talks Bringing Black Romance Back
The Duo Behind Really Love Talks Bringing Black Romance Back to Mainstream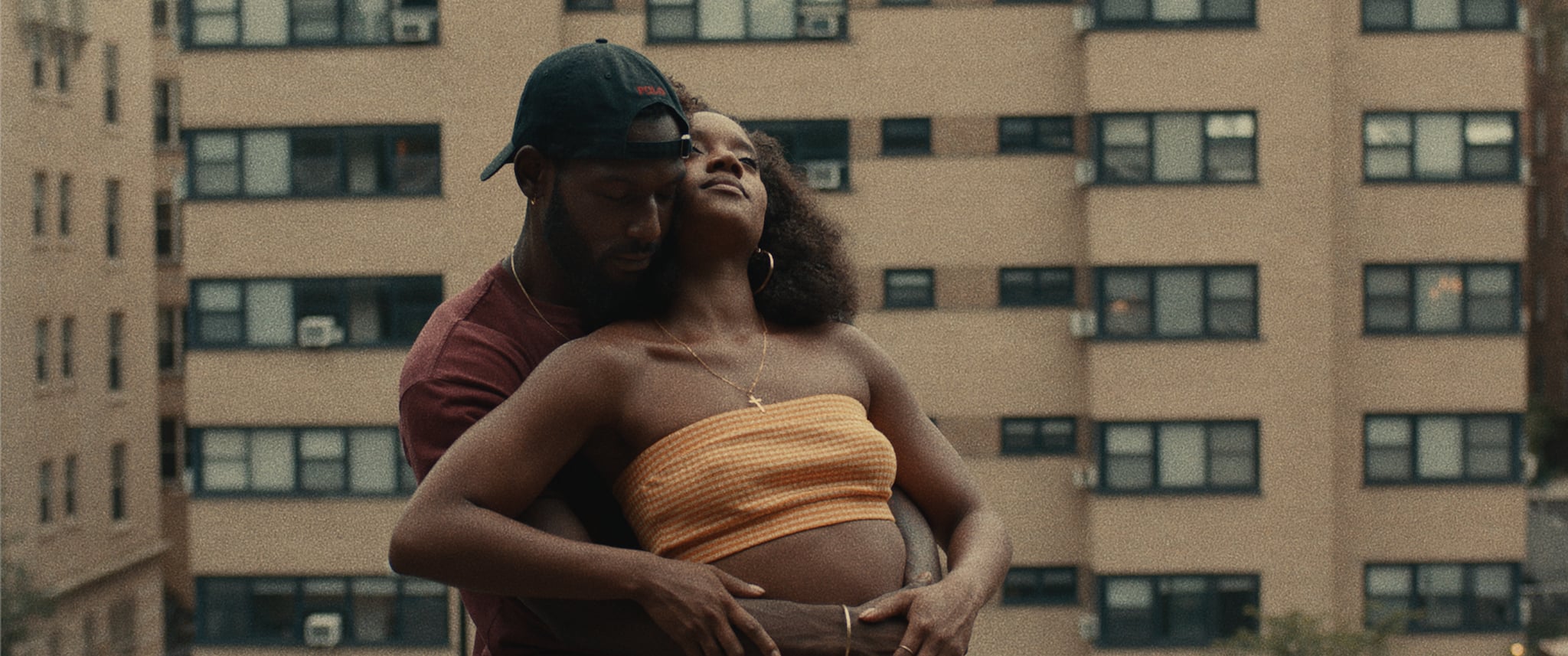 In September of 2020, I came across a tweet from Felicia Pride about the premiere of her feature film, a romantic drama entitled Really Love. At the time, I'd known Pride for her short film Tender about two women having an intimate morning after a one night stand. What stopped me during this aimless social media scroll in particular, was the feature's poster. Actor Kofi Siriboe (Queen Sugar, Girls Trip) — who has actually taken my breath away in real life — was pictured embracing the utterly stunning Yootha Wong-Loi-Sing, whom I recognized from Mara Brock Akil's Love Is. I was immediately smitten.

Pride wrote, "So proud that Really Love is premiering at AFI Fest's Special Presentations. Filmmaking is not for the faint of heart. And this baby was determined to teach us all the things and challenge us like firstborns do. Grateful to have learned a different kind of perseverance and steadfastness to a mission bigger than you."
When describing the film, she continued, "We set out to tell a beautiful, complicated love story on screen and held tight to that intention. Even when folk told us over the years that there was no audience for it. Faith, faith, and more faith. So huge congratulations to EVERYONE from our director [Angel Kristi Williams] who felt the heart in the script and ran with it. To our producers who put in all types of equity. To our lovely cast who so tenderly brought these characters to life. And our immensely talented crew for pouring their hearts into this film. Beyond grateful. #ReallyLove #blacklove." With that, I purchased my ticket right away.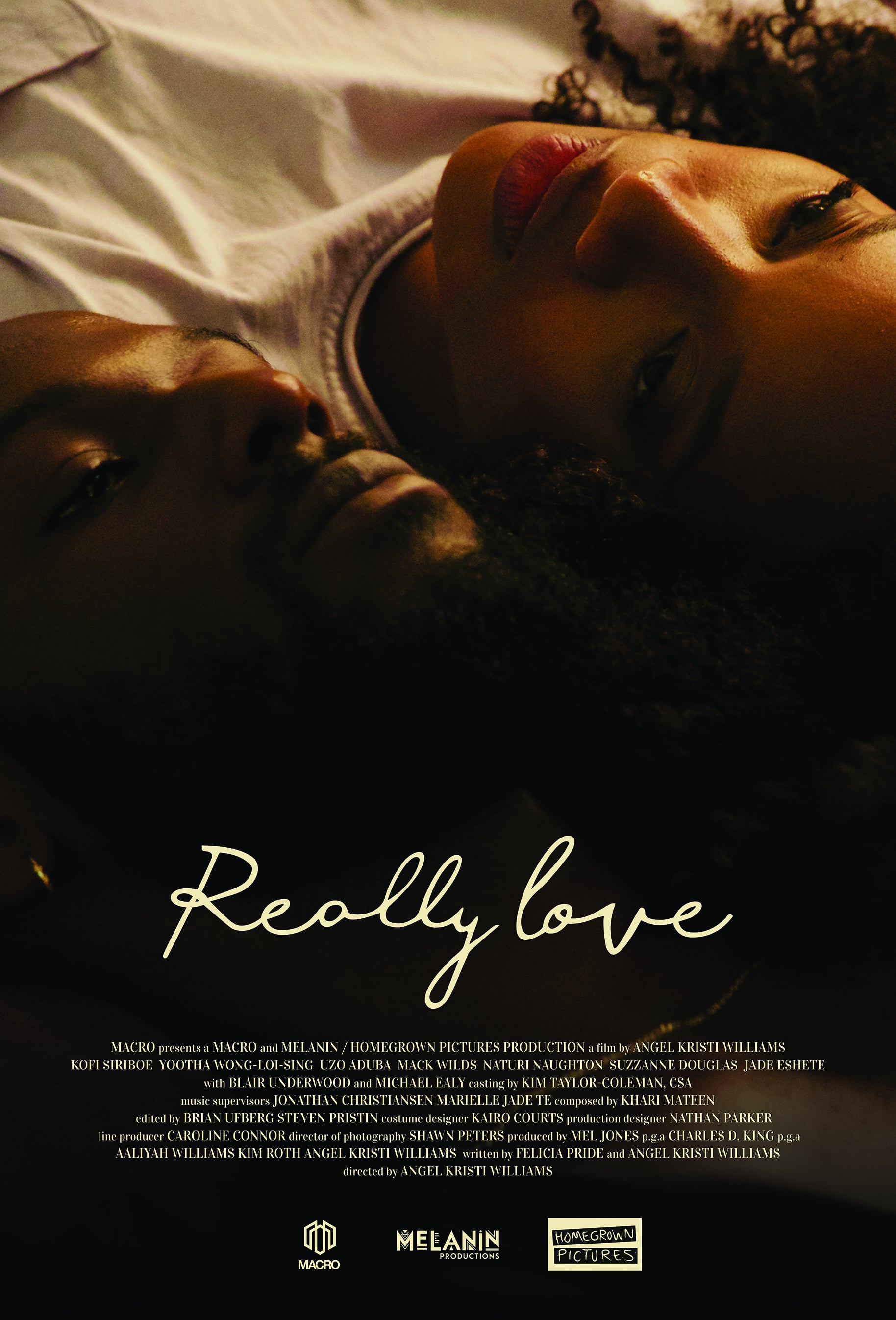 Siriboe stars as Isaiah, a struggling painter trying to find his place in the art world, who meets the intriguing and intelligent Stevie (Wong-Loi-Sing), a law student, at an art show. The enchanting introduction is fleeting, but fate steps in to reunite them in an unexpected way and thus, their whirlwind romance begins. When they both reach pivotal points in their respective careers however, they must decide if their love is seasonal or eternal.
I spoke with Pride and Williams in a warm, virtual conversation ahead of Really Love's Netflix debut on Aug. 25, to discuss the film's influences and intentionality with regard to Black romance, the relationship music has to the visual, the star-studded cast, what audiences should take away and— (spoiler alert!)— they answer the burning question, regarding the fate of Stevie and Isaiah's romance.

POPSUGAR: It's been said that this film was a decade in the making and is both you and Angel's first feature film. Give us some insight into the process from inception to distribution.
Felicia Pride: Well, I had been working on the film and when I moved to LA six years ago, it was partly to get the film sold and made. So, it was kinda quickly into my journey in LA that I met Angel. We met at a cookout and she wanted to direct [but particularly] a romantic drama. I was like 'I got a romantic drama' and we quickly started working together, in terms of shaping that drama into more of what Angel was envisioning for the story.

PS: What story did you want to tell?
Angel Kristi Williams: When I first read Felicia's script, the thing that I was so struck by is just this story of these Black people in DC. I was so mesmerized by the way they spoke and I felt like I knew them. Like I had friends like them, so I just thought it was this beautiful portrait of all different types of Black people in DC and what that community looks like. We just wanted to capture where we're from and where all of us have spent time and we felt like we didn't have a lot of representation of this very specific place.
[Editor's note: For clarity, Felicia is from Baltimore County and Angel is from Baltimore. Felicia expressed, "You have to be very specific in the DMV."]
FP: To add, I think we also just wanted to tell a really honest love story. Relationships can be challenging, and especially challenging when you both or the two people have dreams and goals and the world's bumping up against those dreams and goals, so I think we just wanted to try to tell an honest story.
PS: When I watched it at the AFI Fest, the score reminded me of If Beale St Could Talk. Also, the film itself felt very much like a modern-day 'Love Jones.' Was this intentional?
AKW: I mean, you know, Love Jones was just an obvious reference and inspiration. I remember when I saw that film, I watched it on VHS before I had even fallen in love and I just remember feeling like 'wow I wanna fall in love like that or I want someone to look at me like that' and so, it's always been a reference for me. Just growing into adulthood and I felt like approaching the film was an opportunity to create our generation's story like that.
FP: I too watched it on VHS in college and [there were] two things that always struck me — the soundtrack — so for you to talk about the music, I know that that was something really important to us. We wanted to try to bring back that sort of soundtrack feel and then also, the love scenes. I remember that love scene in Love Jones [featuring Maxwell's "Sumthin' Sumthin' (Mellosmoothe)"] and I would watch that over and over again because it was an intimacy. It just felt like we hadn't seen that a lot in our love stories and in our dramas, so we wanted to have that sort of love and sex.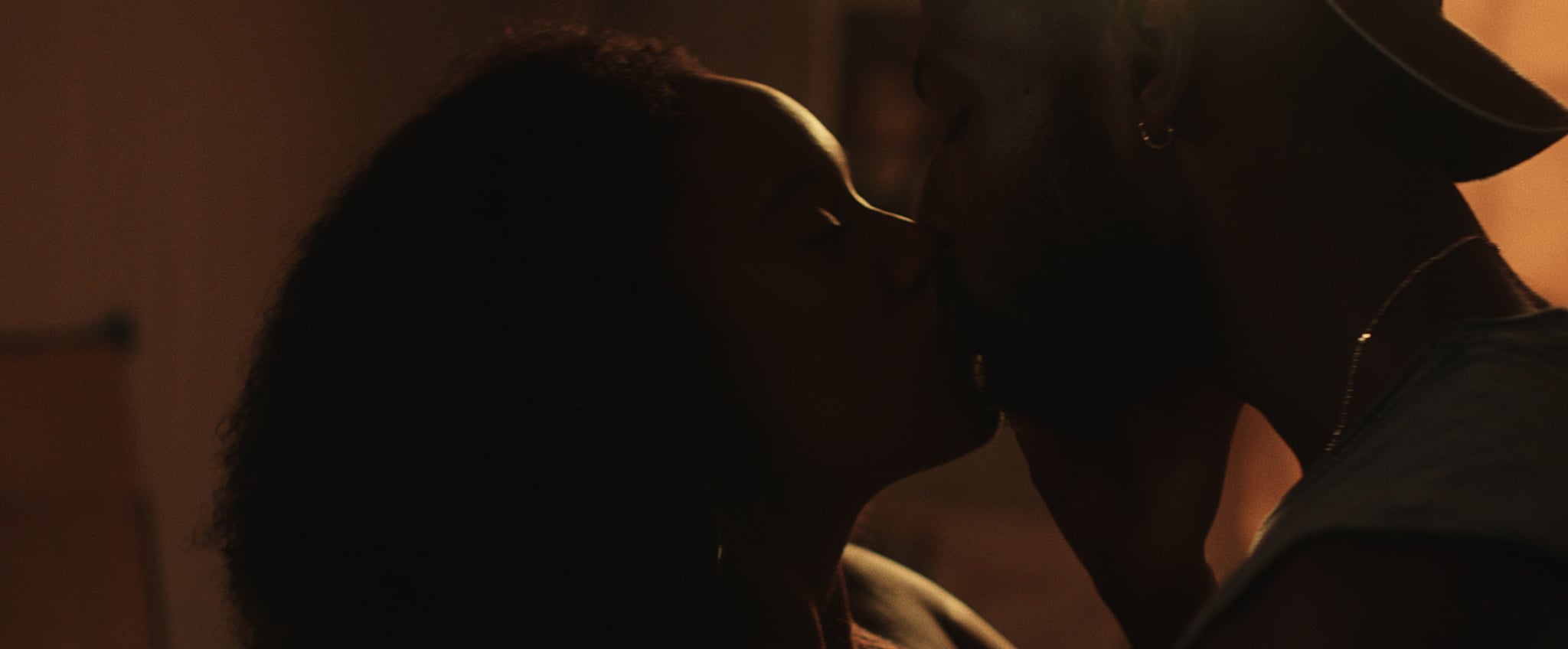 PS: I don't know if you said it during the Q&A when it premiered at the festival, but I recall Angel saying that she created playlists for both Stevie and Isaiah. How did that help in shaping the characters and bringing them to life on screen?

AKW: That's a great question. I love music so much. I listen to music all day long. When Felicia and I were in the process of working on the screenplay, I just started building a playlist to inspire me through the process. I'm just always making playlists. So, in my process in telling a story, making them individual playlists was about — I always think of 'you can tell a lot about a person by what they listen to.' I think it's one of those things that tells you so much about who they are and where they're from. It's just one of the things that I wanted to give to the actors that they could just dig into to understand who their characters were and what their influences were.
PS: Let's get into this cast! Aside from Kofi and Yootha, we have Blair Underwood, Uzo Aduba, Suzzanne Douglas, Michael Ealy, Mack Wilds, Jade Eshete, Naturi Naughton — did you all specifically have a dream cast in mind or did you just let it flow and see what happens?
AKW: We always envisioned and Felicia wrote the characters as like 'chocolate, brown-skin.' It was all these different shades of Black people we wanted to represent like the Ethiopian community. We always knew that we wanted to change the way — especially Black women — show up in love stories and have a brown-to-darker-skin woman be the love interest and have multiple women who are brown and beautiful in those roles. Finding Kofi and Yootha was really magical because you don't really know who it's gonna be until you know. And now I think about the film and I can't imagine anyone else being Isaiah and Stevie, honestly.
FP: From jump, we just wanted to show a plethora of Black people from different walks of life, across the diaspora. That was definitely the intent.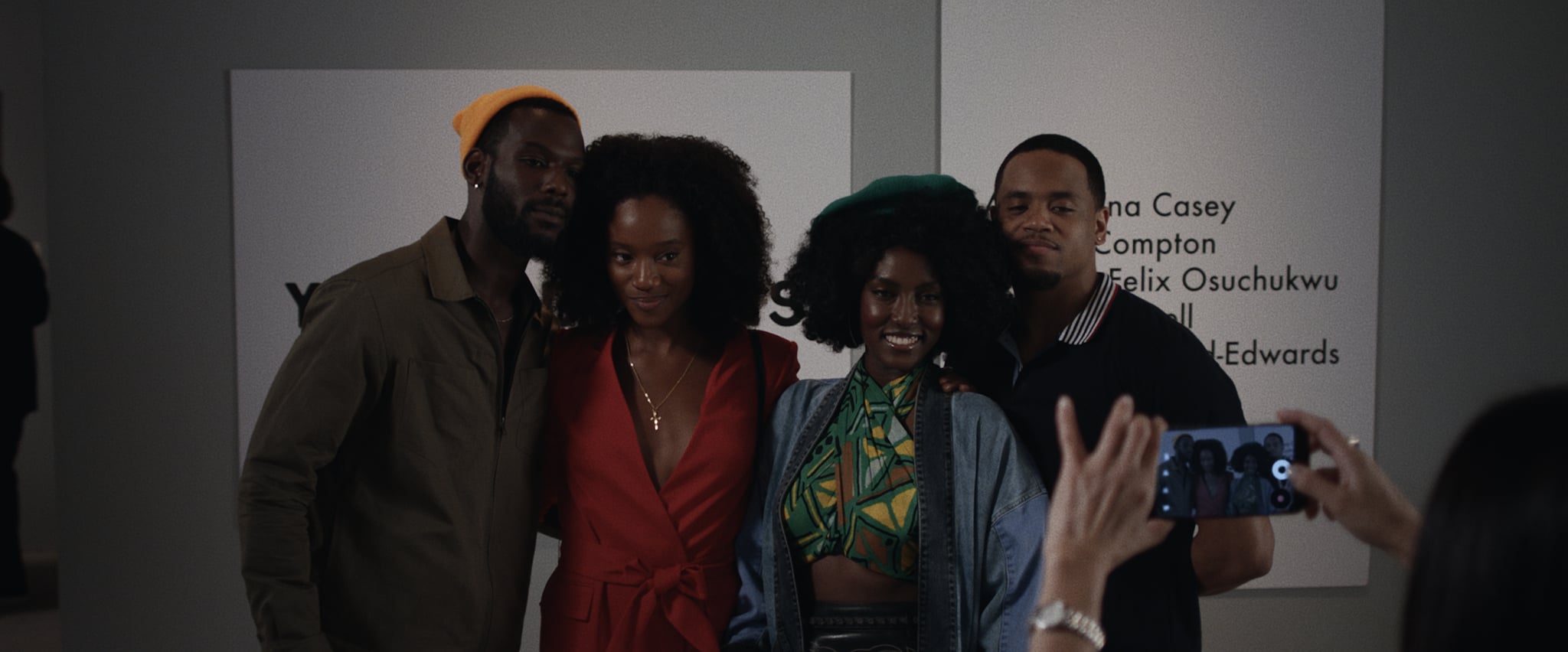 PS: There's a tweet going around seemingly attacking the film and it's very odd because most people haven't seen it yet. So when it comes to people feeling like Black Hollywood only exists within this trauma porn spectrum, what do you want audiences to take away from Really Love when they see it on Netflix?
AKW: First I wanna acknowledge that that Twitter thread is lit. A friend texted it to me and I was like 'holy crap.' But for me, I love that people are in conversation about it because it's just confirmation that we need to see ourselves in so many different ways and what I want people to take from the film is that it reminds them of their own love stories, whether they're in love or getting over a love. I just hope that it's a breath of fresh air and it inspires them to feel something.

FP: I would say the same thing. People are entitled to feel how they wanna feel. Watch, not watch, you know? And no film is for everybody, but I think the idea of being able to, as Angel is saying, just to reflect on our own love and not just romantic love, but self-love and love of art, love of dreams, love of family, love of community. If people were able to do that from the film, that would be amazing.
Black love, music, and culture collide in "Chocolate City" as this fiery romantic drama takes shape. Really Love is the Black love story we've been waiting for.

Really Love is coming to Netflix, August 25 pic.twitter.com/WAANKuCnbe

— Strong Black Lead (@strongblacklead) August 20, 2021
PS: 'Really Love' does such an incredible job at being honest about love. In the last scene, when Stevie finally saw her portrait at his solo art show, did Stevie and Isaiah end up together or did she take her mother's advice and accept that their love was only seasonal?AKW: I love this question so much. (She says as she's beaming from ear to ear.) I mean — funny thing is, the film was originally titled 'Open Ended' and I think Felicia when she imagined the story, she really wanted to tell a story of love that isn't a straight line, and the end is whatever you felt. Like, I think it can be just interpreted in many different ways, and my vision for it was that the story of their love continues beyond the film. We didn't wanna tie it up in a bow and kinda say 'it is or it isn't,' but more so just allow them to dream and you to dream about what it is.

FP: And we also wanted it to feel honest. A lot of relationships, there isn't necessarily a hard end. There's a lot of ebb and flow. There's a lot of ups and downs. There's a lot of coming to, pulling apart so we really wanted to feel as much as possible, like life.

For more on this dynamic duo, catch Williams' work on OWN's Cherish the Day, Netflix's Colin in Black and White and her personal project, Friendzone LA. Pride is working on the feature version of Tender plus two more romances, Deeper and Like It's the Last from Will Packer Productions.
Really Love was co-produced by MACRO and is now streaming on Netflix.

Image Source: Courtesy of MACRO