Every New Show Coming to Primetime This Fall (and Beyond!)
Thanks to upfront season a few months back, we already got a sneak peek at all of the amazing shows coming this Fall. NBC, Fox, ABC, CBS, and The CW have all released trailers for their new Fall lineups, and we're already hooked. As per usual, there are dramas, comedies, doctor shows, and procedurals — but they all look so promising this time! Check out all the new offerings.
Skip to:
01
I Feel Bad
If you've been missing Amy Poehler, this comedy is for you. I Feel Bad comes from writer Aseem Batra, and will be executive-produced by Poehler. It's inspired by Orli Auslander's book I Feel Bad: All Day. Every Day. About Everything., and will star Sarayu Blue as the lead. Blue plays a mother, wife, friend, boss, and daughter in a comedy about being OK with the fact that you're not OK.
Time slot: Thursdays at 9:30 p.m. on NBC
02
Manifest
Once Upon a Time's Prince Charming (aka Josh Dallas) is coming to NBC! He'll be starring in Manifest, which is described as Lost in reverse. When Montego Air Flight 828 safely lands after a turbulent trip, everything seems good. What the passengers don't know is that while they're up in the air, the world has aged five years. Their friends and families have already mourned their loss and moved on. Even though they're alive and have a second chance, they have to adjust to some stark realities.
Time slot: Mondays at 10 p.m. on NBC
03
New Amsterdam
NBC loves Ryan Eggold! The actor has starred on The Blacklist, then its spinoff The Blacklist: Redemption, and now New Amsterdam. On the new series, he plays Dr. Max Goodwin, who is hired to run the most prestigious hospital in New York. This medical drama is inspired by Bellevue and Dr. Eric Manheimer's memoir, Twelve Patients: Life and Death at Bellevue Hospital.
Time slot: Tuesdays at 10 p.m. on NBC
04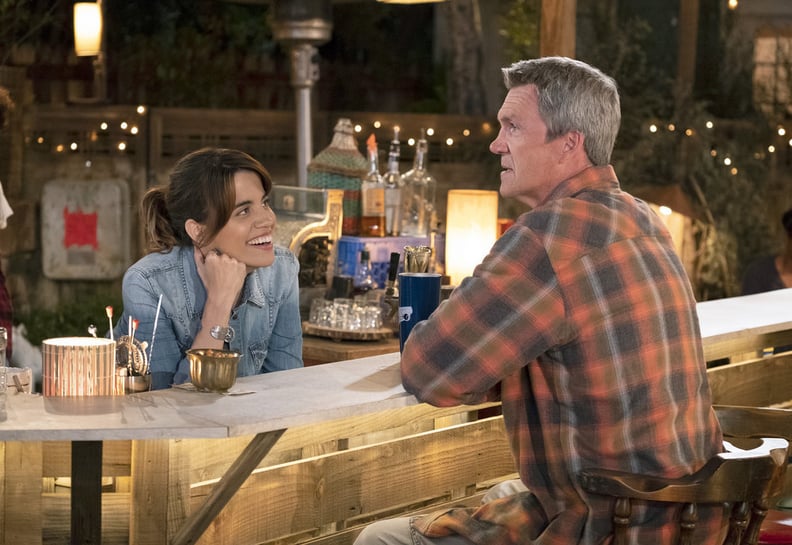 Abby's
Abby's comes from the producers of The Good Place, so you know it's going to be funny. This comedy is about the "best bar" in San Diego, which has great people, awesome prices, and Abby (played by Natalie Morales)! The catch is that the bar is located in Abby's backyard, but it's everything you want in a bar minus all the annoying things you usually have to put up with. It also stars Neil Flynn from The Middle, which will hopefully make up for the fact that his ABC series is no more.
Time slot: TBA on NBC
05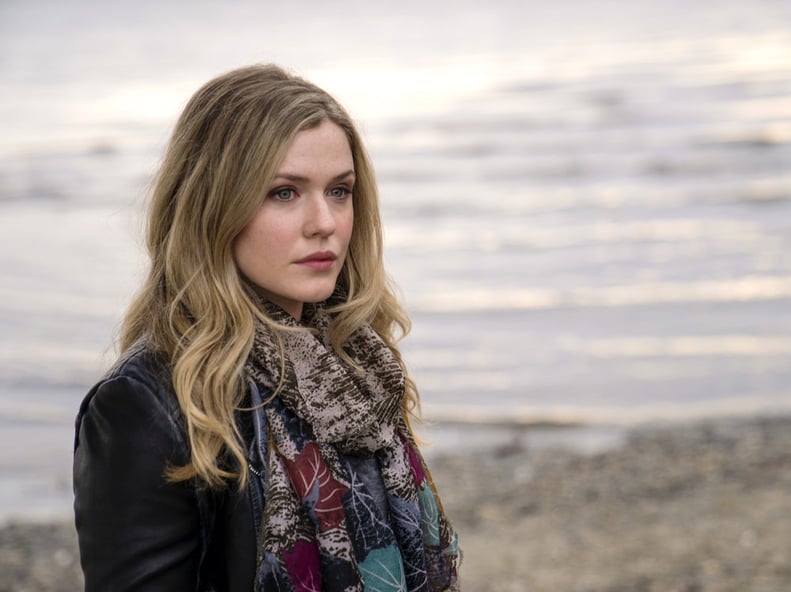 The InBetween
Cassie Bishop (Harriet Dyer) sees dead people in the NBC series The InBetween. This show will follow Cassie as she helps the dead deal with their unresolved issues. She teams up with her longtime friend and detective Tom Hackett and his partner, former FBI Agent Damien Asante, when they need help solving a puzzling murder . . . using her gift.
Time slot: TBA on NBC
06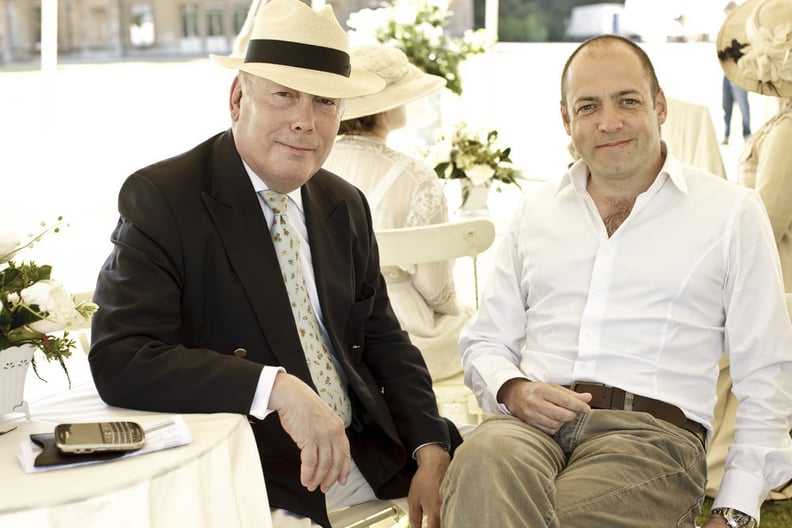 The Gilded Age
The Gilded Age will hopefully fill the void that Downton Abbey left you since it comes from the show's creator Julian Fellowes. The series will be set in the 1880s in New York, and will focus on more of a new-money aspect as opposed to Downton's old-money scenario. It will be mainly about Marian Brook, who is a "wide-eyed" scion to a conservative family who wants in on his neighbor's (a railroad tycoon) life and fortune.
Time slot: TBA on NBC
07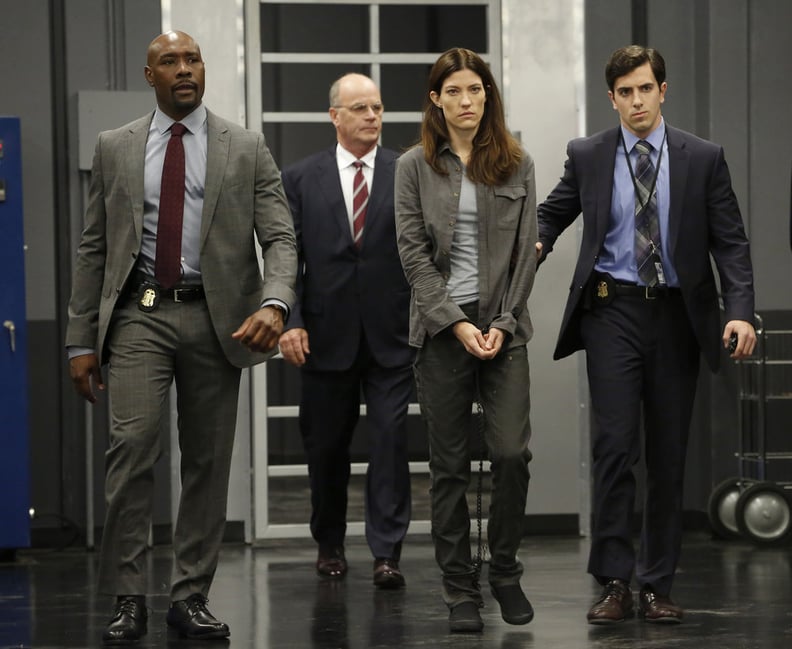 The Enemy Within
The Enemy Within is all about Erica Shepherd (Dexter's Jennifer Carpenter), a former CIA operative who has been dubbed the most notorious traitor in US history and is now serving life in prison. When FBI Agent Will Keaton (Morris Chestnut) needs help on an intense case, he decides to enlist the help of Erica even though it goes against his better judgment. Can they work together to hunt a spy? You'll have to tune in to see.
Time slot: TBA on NBC
08
The Village
Need a new apartment-based series to fall in love with? The Village is your show! The drama takes place in Brooklyn in a building called The Village. Inside, there's a nurse and single mom named Sarah, a law student name Gabe, a veteran named Nick, and so many more. They might seem like random neighbors, but in The Village, everyone is family. (Based on the pictures, this might make us cry more than This Is Us.)
Time slot: TBA on NBC
09
The Passage
The Passage stars TV royalty Mark-Paul Gosselaar as Brad Wolgast, a federal agent who becomes a surrogate father to Amy Bellafonte in order to keep her safe. Amy is a test subject in a secret government experiment that's trying to figure out if a virus they've created will cure or cause the downfall of the human race. It's a thriller based on the best-selling trilogy by Justin Cronin, and it's going to be intense.
Time slot: Midseason on Fox
10
REL
REL stars Lil Rel Howery (Get Out) as a man who tries to have a positive outlook on life, but discovers his wife is having an affair with his barber. He plays multiple characters in the laugh-track comedy, which is costarring Sinbad as Rel's father.
Time slot: Sundays at 9:30 p.m. on Fox
11
The Cool Kids
Who says 70-somethings can't have cliques? This comedy comes from writers Charlie Day and Paul Fruchbom and is set in a retirement home. It follows the life of a newcomer, played by Vicki Lawrence (Mama's Family), as she moves into the retirement home and throws off the ruling clique.
Time slot: Fridays at 8:30 p.m. on Fox
12
Proven Innocent
Proven Innocent is a drama starring Rachelle Lefevre (as Madeline Scott) and Vincent Kartheiser (as Bodie Quick). It's a legal drama that centers around a wrongful conviction firm. The team works to exonerate clients who weren't ever proven guilty but were convicted, and when there's legal issues, there's always going to be drama.
Time slot: Midseason on Fox
13
A Million Little Things
James Roday is heading back to TV — sadly not with more Psych (at least not yet) — and we have a feeling we're going to love him on this new show. A Million Little Things centers around the idea that friendship isn't made up of one big thing, but instead a million little things — an idea that a group of friends from Boston have come to know very well. Some of the group are successes at work, others have a rough time in their careers and relationships, but all of them have one thing in common . . . they're stuck. Once a member of their crew dies, the rest wake up and decide to switch things up, and together they can save each other from their rut.
Time slot: Wednesdays at 10 p.m. on ABC
14
The Rookie
Calling all Nathan Fillion fans — the Castle star is back! The actor is playing John Nolan, an established man who leaves behind his small-town life to move to Los Angeles and finally pursue his dream of being a cop. He's the oldest in his rookie class at the academy, which is sure to lead to some awkward moments throughout the season. While you might giggle at times, this is firmly a drama.
Time slot: Tuesdays at 10 p.m. on ABC
15
Single Parents
Single Parents is a comedy full of big stars, like Taran Killam, Leighton Meester, and many more. The show focuses on a group of single parents who lean on each other to help raise their kids. When Will (Killam) joins their support/friendship group, they quickly see that he has lost sight of who he is as a man. Luckily, with the help of the other single parents, he can find his way back and learn you don't have to sacrifice yourself to be a good parent.
Time slot: Wednesdays at 9:30 p.m. on ABC
16
The Kids Are Alright
Get ready to go back to the '70s with The Kids Are Alright. This comedy follows an Irish-Catholic family named the Clearys as they try and navigate through the changes of the decade in America. They live in a working-class neighborhood outside of Los Angeles and have eight boys who run a little wild.
Everything changes when their oldest son comes home and reveals he's not sure if he wants to go back to the seminary. With their golden son switching things up, can the younger seven fill the void? Clearly times are changing, and the Clearys are in for a wild ride.
Time slot: Tuesdays at 8:30 p.m. on ABC
17
Grand Hotel
Grand Hotel takes you inside the last family-owned hotel in multicultural Miami Beach. It will follow the lives of the family who owns it, the wealthy guests who frequent it, and the scandals, secrets, and debt that haunt it. The series comes from executive producer Eva Longoria, and is based on the Spanish series by the same name.
Time slot: Midseason on ABC
18
Whiskey Cavalier
Whiskey Cavalier is a drama you won't want to miss. It focuses on the adventures of FBI super-agent Will Chase (Scandal's Scott Foley) who goes by the code name "Whiskey Cavalier." Following a tough breakup, he is assigned to work with CIA operative Francesca "Frankie" Trowbridge (The Walking Dead's Lauren Cohan), code name "Fiery Tribune." Together they will save the world, but not exactly with ease. The spies will have a rocky road both personally and professionally.
Time slot: Midseason on ABC
19
The Fix
The Fix is about an LA district attorney named Maya Travis who flees the city for a quieter life after losing a major case involving an A-list actor who committed a double murder. Eight years later, the same celebrity is under suspicion for another murder, which draws her back to Los Angeles to finally put them behind bars and revive her career.
Time slot: Midseason on ABC
20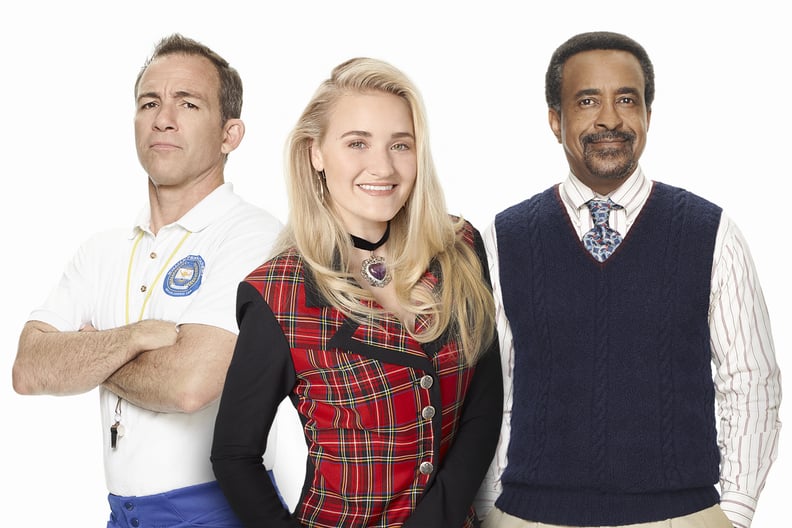 Schooled
Attention Goldbergs fans: this is the spinoff you've been waiting for! While The Goldbergs is set in 1980-something, the spinoff will be in 1990-something. It will focus on the teachers of William Penn Academy — think Principal Glascott (Tim Meadows) and Coach Mellor (Bryan Callen) — as well as one very familiar face . . . Lainey Lewis (AJ Michalka) aka Erica Goldberg's BFF. Fingers crossed there are other crossover characters as the season progresses!
Time slot: Midseason on ABC
21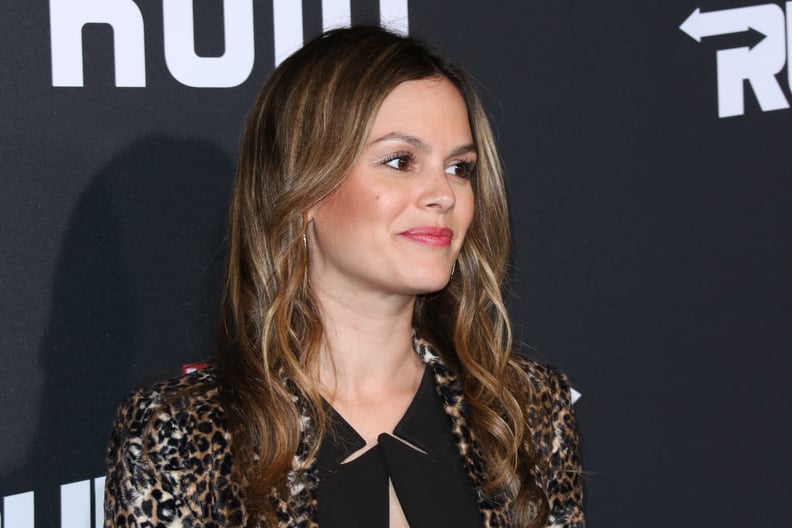 Take Two
Rachel Bilson and Eddie Cibrian star in this comedy/drama series from ABC. It follows Sam Swift (Bilson), who was the star of a hit cop series before going to rehab. She wants to revive her acting career, so she somehow talks her way into shadowing a real-life private investigator Eddie Valetik (Cibrian). Together they make an unlikely duo, but Sam's TV detective skills prove to be useful alongside Eddie's real-world experience.
Time slot: Thursdays beginning June 21 at 10 p.m. on ABC
22
Magnum P.I.
CBS is adding to its stable of retro reboots (Hawaii Five-0, MacGyver) with an updated Magnum P.I. series. This time around, Jay Hernandez will star in the Hawaii-set show as an ex-Navy SEAL who comes back from Afghanistan and decides to become a private investigator. Even without Tom Selleck as the lead this show is bound to get the nostalgic crowd on their feet. (Selleck could potentially guest-star, since he's on the same network in Blue Bloods!)
Time slot: Mondays at 9 p.m. on CBS
23
Happy Together
Happy Together will star Damon Wayans Jr. and Amber Stevens West (Greek), so you know it'll be funny. The show is set to focus on a 30-something couple who start to reconnect with their younger selves when a pop star (Felix Mallard) moves in. They will channel their inner cool kids by hanging out with the star . . . even in suburbia.
Time slot: Mondays at 8:30 p.m. on CBS
24
God Friended Me
What would you do is God friended you? This drama follows the life of an outspoken atheist whose life changes when he is "friended" by God on Facebook and as a result becomes an agent of change himself. The lead will be played by Brandon Michael Hall (The Mayor) and will take on the challenging topics of faith, science, God, and more with lightheartedness.
Time slot: Sundays at 8 p.m. on CBS
25
The Neighborhood
This comedy, from The Big Bang Theory writer Jim Reynolds, focuses on the nicest guy in the Midwest as he moves his family to a tough neighborhood in Los Angeles where his kindness is out of place. It stars Cedric the Entertainer, and though you won't see him in the trailer, Max Greenfield has been recast in the main role.
Time slot: Mondays at 8 p.m. on CBS
26
Murphy Brown
Murphy Brown is already slated to be one of the biggest successes for CBS. This reboot will star the show's original lead Candice Bergen, along with several other familiar and new faces. This time around, Bergen's Murphy Brown will return to the world of cable news and deal with social media, fake news, and a very hostile political and cultural climate.
Time slot: Thursdays at 9:30 p.m. on CBS
27
FBI
FBI is another procedural drama from the great mind of Dick Wolf and we're already hooked. It will explore the inner workings of the New York office of the FBI and will hopefully follow in the footsteps of Wolf's many successful dramas.
Time slot: Tuesdays at 9 p.m. on CBS
28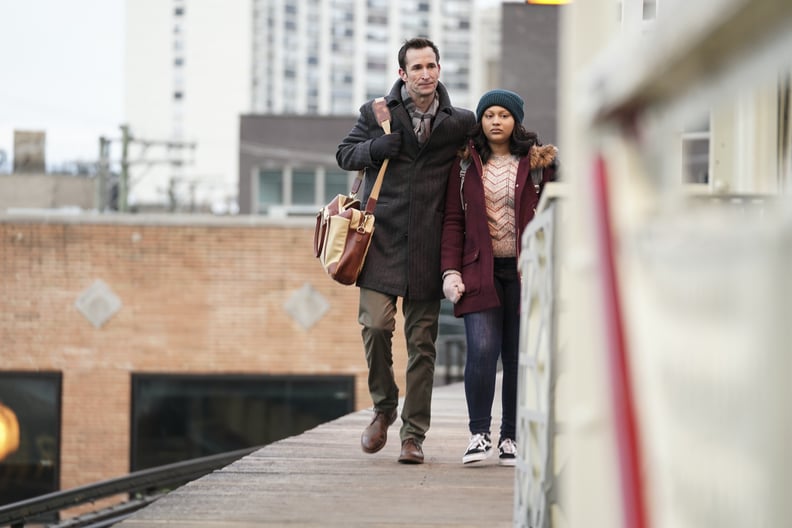 The Red Line
ER's Noah Wyle is coming back to TV! We will finally see his broadcast return on The Red Line which follow the events that take place after a white cop in Chicago shoots and kills a black doctor by accident. The series will focus on three different families with connections to the cast and reveals the different perspectives throughout.
Time slot: Midseason on CBS
29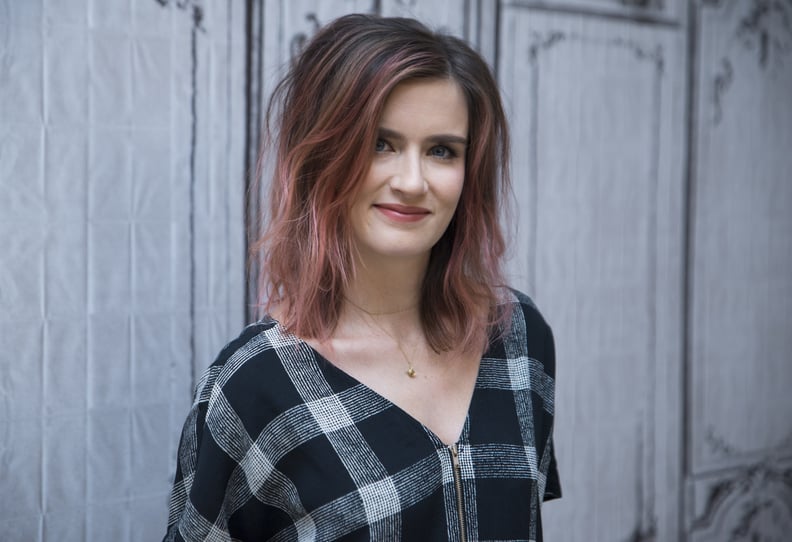 The Code
The Code, starring Anna Wood, is about the military's brightest minds as they take on the toughest challenges the country has to offer including issues both inside and outside the courtroom. Each of these individuals are trained as prosecutors, defense lawyers, investigators, and Marines.
Time slot: Midseason on CBS
30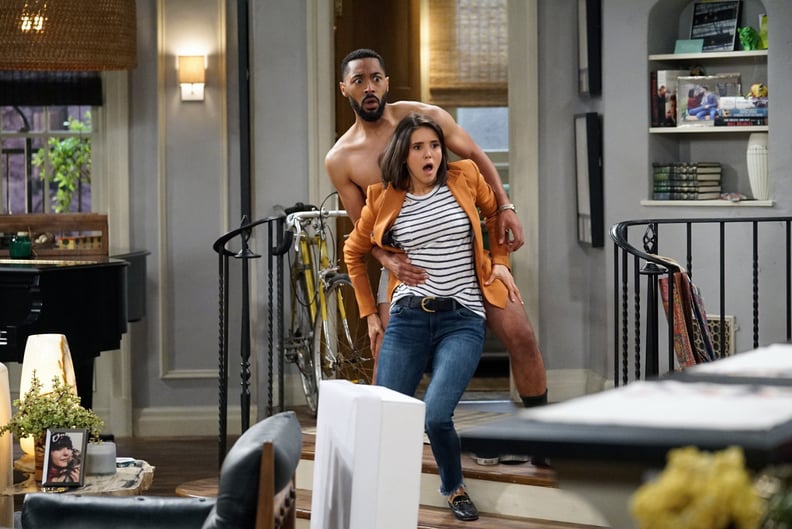 Fam
Fam marks Nina Dobrev's return to TV, and we're so ready for it. This comedy will follow Dobrev's character whose dreams of an upstanding life with her fiancé and his equally as well-to-do family are thrashed when her train-wreck of a half-sister comes to live with her.
Time slot: Midseason on CBS
31
Charmed
If you loved the original Charmed, then this reboot should be right up your alley! The new Charmed will follow three sisters as well — played by Melonie Diaz, Sarah Jeffery, and Madeleine Mantock — living in a college town when they discover they're witches. They must learn how to be witches, vanquish demons, and maintain their familial bond all while living together and maintaining their "normal girl" personas.
Time slot: Sundays at 9 p.m. on The CW
32
All American
This drama will focus on a high school player from South Los Angeles who is recruited to play for Beverly Hills High. The series, starring Taye Diggs and Daniel Ezra, is based on the life of pro football player Spencer Paysinger and will show what it's like to balance two very different worlds while playing the sport you love.
Time slot: Wednesdays at 9 p.m. on The CW
33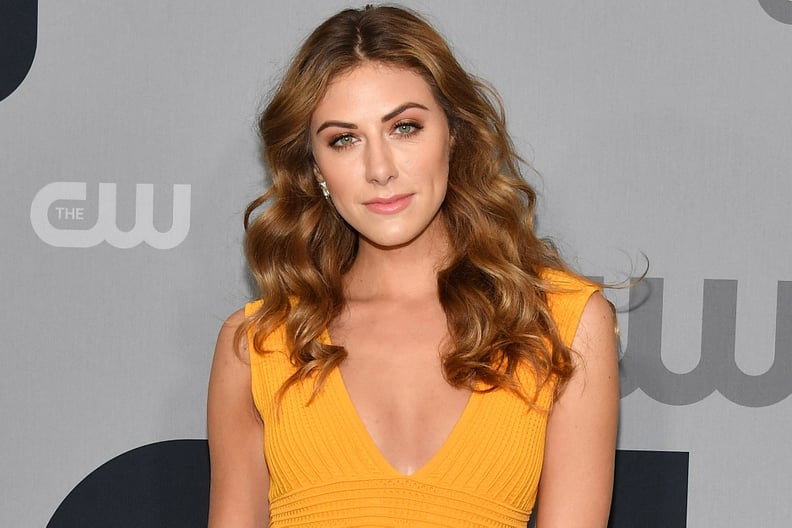 In the Dark
In the Dark revolves around a flawed blind woman (Shameless's Perry Mattfeld) who is the only witness to the murder of her drug-dealing friend. When a police officer dismisses her story, she takes matters into her own hands and decides to find the killer herself while keeping up her dating life and working at Breaking Blind, a guide dog school owned by her parents.
Time slot: Midseason on The CW
34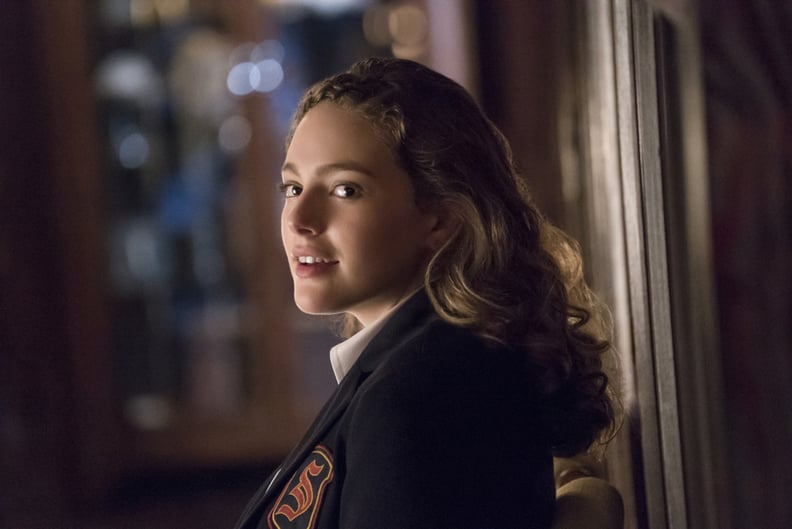 Legacies
If you loved The Vampire Diaries and are sad about The Originals ending, don't panic, because the story will continue with Legacies. It will star Matt Davis (aka Alaric Saltzman) and Danielle Rose Russell (aka Hope Mikaelson) and follow the teenage Hope in Mystic Falls as she attends the Salvatore Boarding School For the Young and Gifted. Any chance we can get a cameo from Caroline?!
Time slot: Thursdays at 9 p.m. on The CW
35
Roswell, New Mexico
Roswell, New Mexico is a new take on an old tale. Based on Melinda Metz's book Roswell High, which also inspired the original Jason Katims series, it will focus on the daughter of undocumented immigrants who returns home to Roswell and learns that her crush is an alien who's been keeping his abilities a secret. She decides to protect his secret and work with him to discover his origins. Things change once a violent attack and government cover-up point to a bigger alien presence on Earth.
Time slot: Midseason on The CW