Is Nope Available to Stream?
When Will Jordan Peele's "Nope" Be Available to Stream?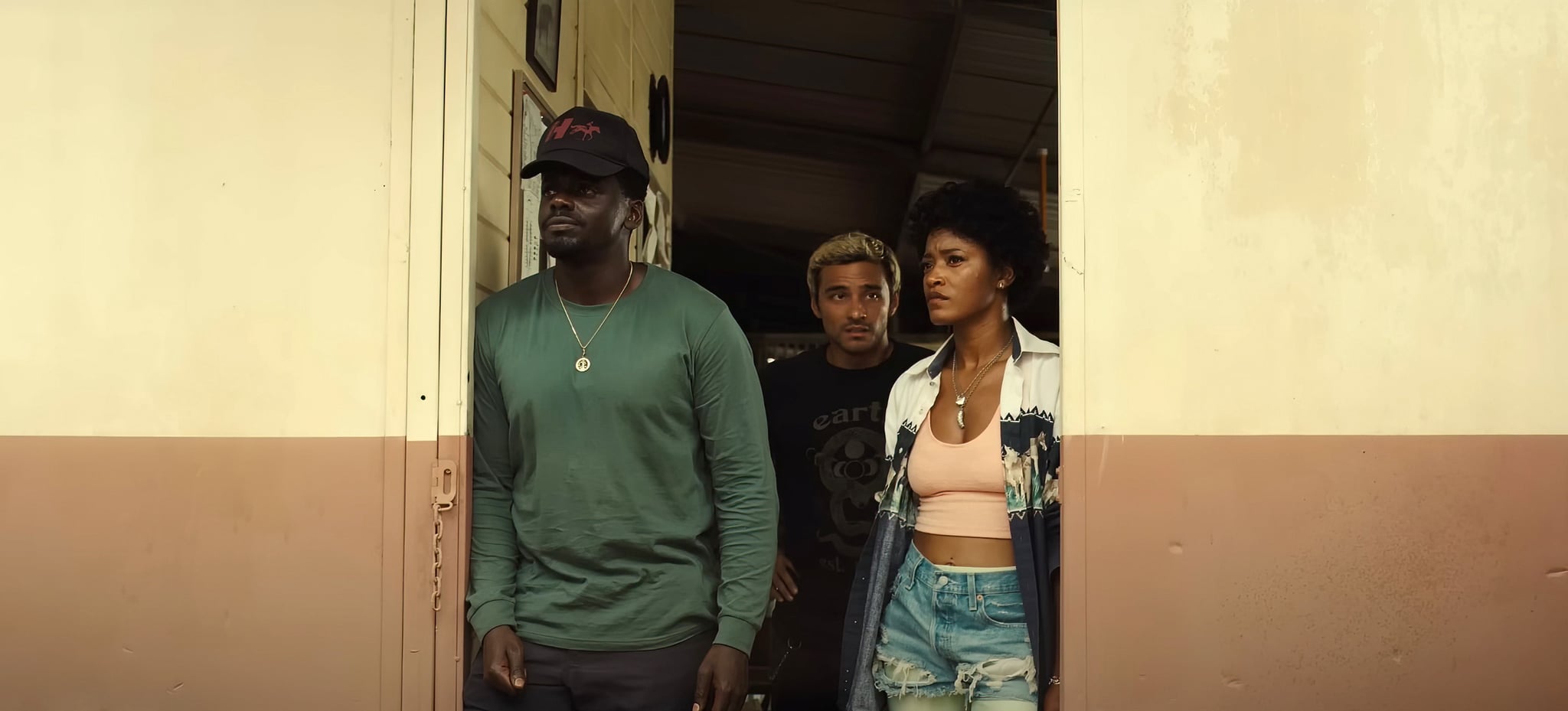 Image Source: Everett Collection
Filmmaker Jordan Peele made his directorial debut with "Get Out" in 2017, cementing himself instantly as one of Hollywood's current best directors of horror thrillers. "Get Out" was followed by "Us" in 2019, which also did not disappoint. Experimental, thought-provoking, and perfectly eerie, Peele's films continue to garner acclaim from both critics and audiences, and his latest film, "Nope," is no different.
With a star-studded cast that include Daniel Kaluuya, Keke Palmer, and Steven Yeun, plus a unique and captivating storyline, "Nope" already has fans curious about when the film will be available to stream. Read on to find out when and where you can watch Peele's "Nope" online.
What Is "Nope" About?
Siblings OJ (Kaluuya) and Emerald (Palmer) Haywood own Haywood's Hollywood Ranch, a business that helps prepare and train horses for movie productions. The ranch has been in their family for multiple generations, and the two inherited the business from their father, despite Emerald having different dreams for her career. While working on the ranch, strange things start to happen: the horses start reacting wildly to unseen forces, the physical environment starts to change, and mysterious images in the sky start to appear. Amidst these happenings, the siblings are least concerned about taking care of the ranch. Rather, they must get to the bottom of these strange occurrences (and get proof in the process) before they are consumed by the forces that are terrorizing them.
Is "Nope" Available to Stream?
Unfortunately, "Nope" is not available to stream yet. The film hit theaters on July 22 and has an exclusive theatrical release.
When Will "Nope" Be Available to Stream?
"Nope" is distributed by Universal Pictures, which is owned by NBCUniversal, so it's possible "Nope" will soon be available to stream on Peacock, NBC's streaming service, after its theatrical run. In December 2021, NBCUniversal announced that all titles hitting theaters in 2022 will have a 45-day exclusivity window, then hit Peacock afterward, according to Deadline. Given that "Nope" came out on July 22, there's a chance the film will be available for streaming on Peacock sometime in early September.
It should be noted, however, that Peele's first two films, "Get Out" and "Us," were also distributed by Universal but never found their way onto Peacock. At the moment, they're only available to rent VOD (video on demand). So that may be the route "Nope" takes as well when it finally becomes available to watch online.
Whatever the case may be, Peele's "Nope" will most likely be available to watch online, whether on Peacock or through VOD, by the end of the year. The movie will undoubtedly blow your mind and perhaps make you question the existence of mysterious life forms in our universe. Watch the trailer ahead, and then catch the movie in theaters!