MTV's New "The Real Friends of WeHo" Trailer Promises It'll Be a "F*cking Crazy Ride"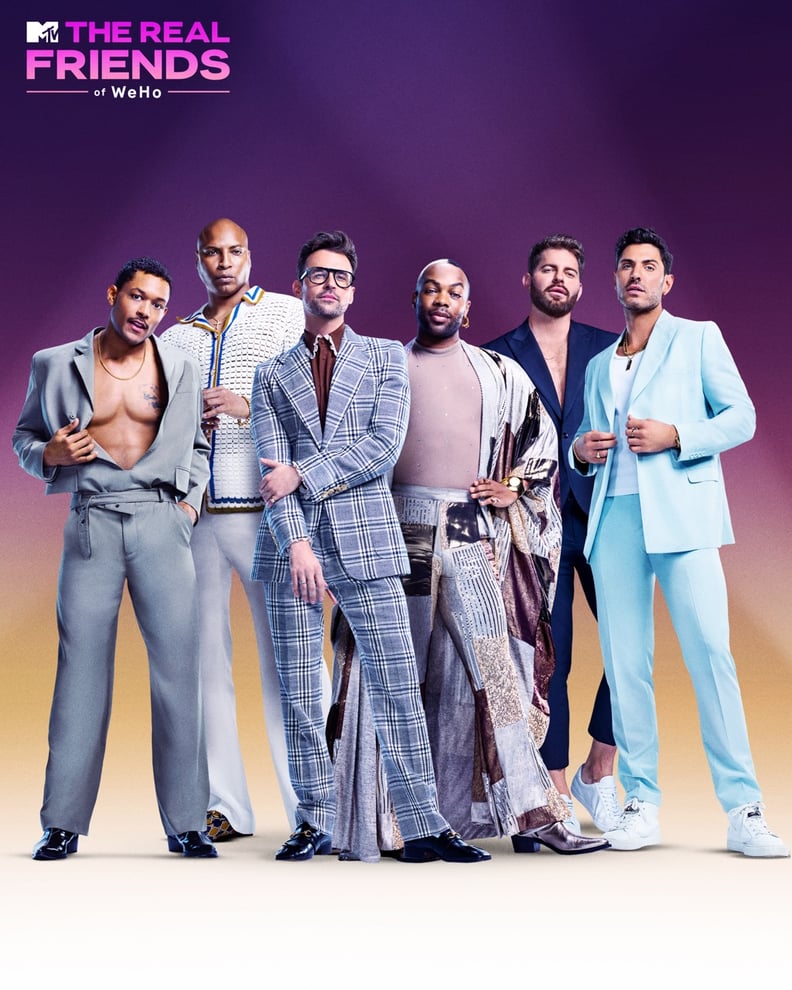 Paramount
Paramount
Bravo's Real Housewives impact has made its way to MTV for a brand-new series starring reality-TV veterans and successful stars called "The Real Friends of WeHo." The forthcoming show follows the lives of celebrity stylist Brad Goreski, choreographer Todrick Hall, actor Curtis Hamilton, Buttah Skin CEO Dorion Renaud, TV host and business owner Jaymes Vaughan, and digital entrepreneur Joey Zauzig as they live, love, and pursue their passions in West Hollywood.
MTV notes that the new "unfiltered" series consists of "some of Hollywood's most influential and successful LGBTQ+ celebrities, personalities and entrepreneurs" and "provides an up close and personal glimpse into their lives as they perform in front of crowds of thousands, make high stakes business deals, celebrate important life milestones, work the red carpet, and reveal their most intimate truths to family and friends."
In the show's first teaser trailer, which arrived on Jan. 5, Goreski boasts, "West Hollywood is the epicenter of the gay world." And in an effort to bolster more LGBTQ+ representation on its network, MTV is introducing a fierce group of "house guys" who are "ready to pull back the Hollywood curtain and reveal their most authentic selves" to the world.
The network released a sneak peek of the upcoming show on Jan. 13, in which Goreski warns viewers, "Hold on to your p*ssy, girl, it's going to be a f*cking crazy ride." From the looks of it, this season will be filled with funny moments, tough conversations, and plenty of drama (as well as tears and hugs). "We're not trying to pretend that we're the sisterhood of the traveling jock straps," Hall says bluntly.
Ahead, see the first previews of MTV's "The Real Friends of WeHo" and find out everything else we know about the series.
"The Real Friends of WeHo" Season 1 Sneak Peek
"The Real Friends of WeHo" Season 1 Trailer
"The Real Friends of WeHo" Season 1 Premiere Date
The new MTV series kicks off on Jan. 20 at 9 p.m. ET, right after "RuPaul's Drag Race."
"The Real Friends of WeHo" Season 1 Poster