Reneé Rapp Talks About Playing Regina in Mean Girls Musical
Mean Girls's Reneé Rapp on "Master Manipulator" Regina George: "She Knows What She's Doing"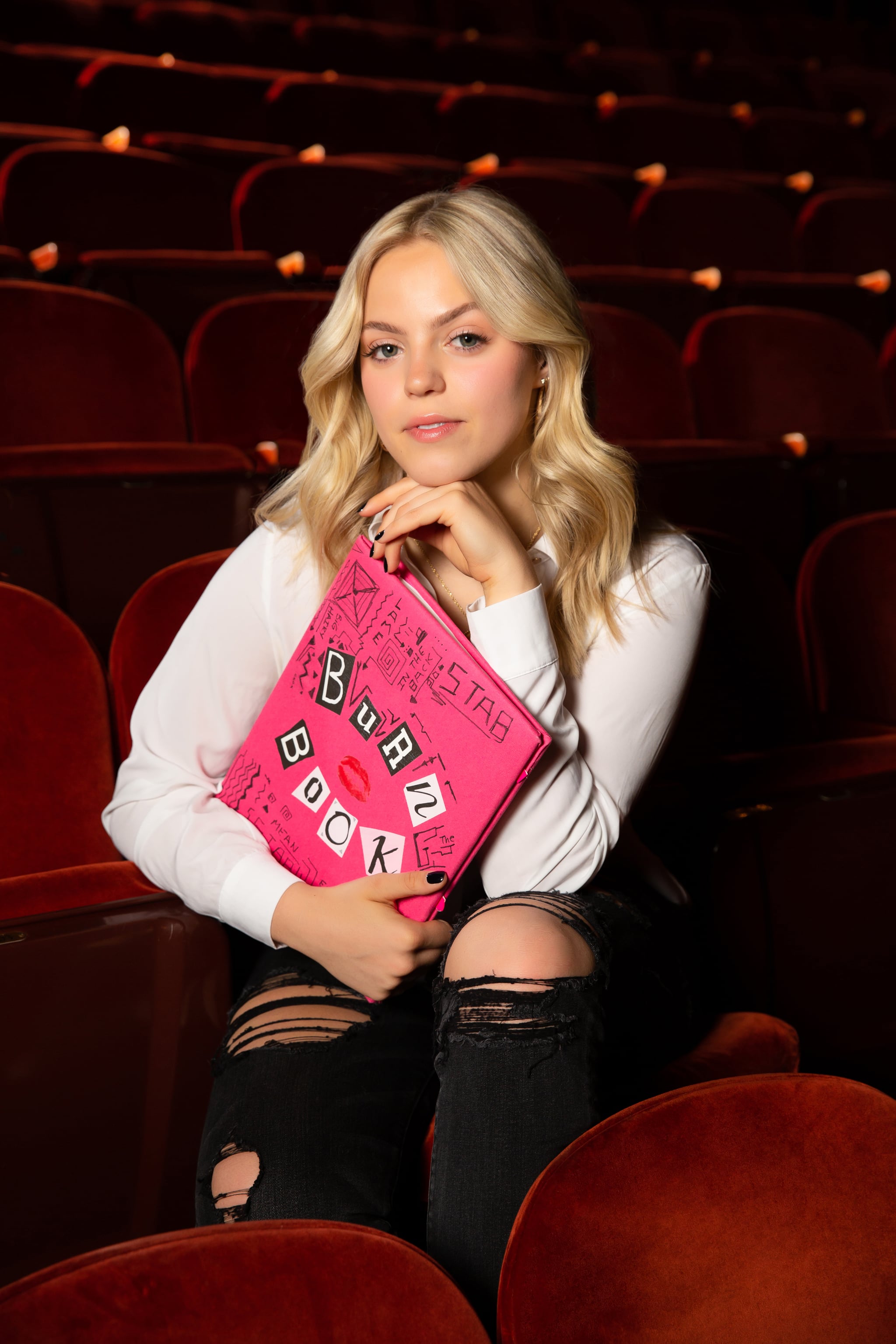 Image Source: Jeremy Daniel
Reneé Rapp isn't a regular 19-year-old, she's a cool 19-year-old. The North Carolina native currently stars as Regina George on Broadway's Mean Girls, but it wasn't that long ago that she was a high schooler herself. Before playing the queen of the Plastics, Rapp gained critical acclaim for her performance at the 2018 Jimmy Awards, an award show that recognizes musical theatre performances by high school students. Shortly after her high school graduation, she didn't waste any time chasing her Broadway dreams.
While Rapp admitted it was "a little bit scary" auditioning in front of legends like Tina Fey and Tony-nominated director Casey Nicholaw for Mean Girls, she did feel like she had an extra edge since she was recently in high school herself. "It was nice to audition right after I had graduated because I had a little bit more perspective on some things that maybe didn't go so well in high school for me socially," she told POPSUGAR over the phone. "But I also was fresh off being that age and feeling exactly where these characters are. So I think it was definitely a win."
Something obviously clicked with the show's creators, because she eventually found herself as a new student at North Shore High School, taking over the role of Regina from Tony nominee Taylor Louderman this September. While Rapp adds that Louderman was a huge help to her as she stepped into Regina's Louboutin heels, she also received tremendous support from Fey herself.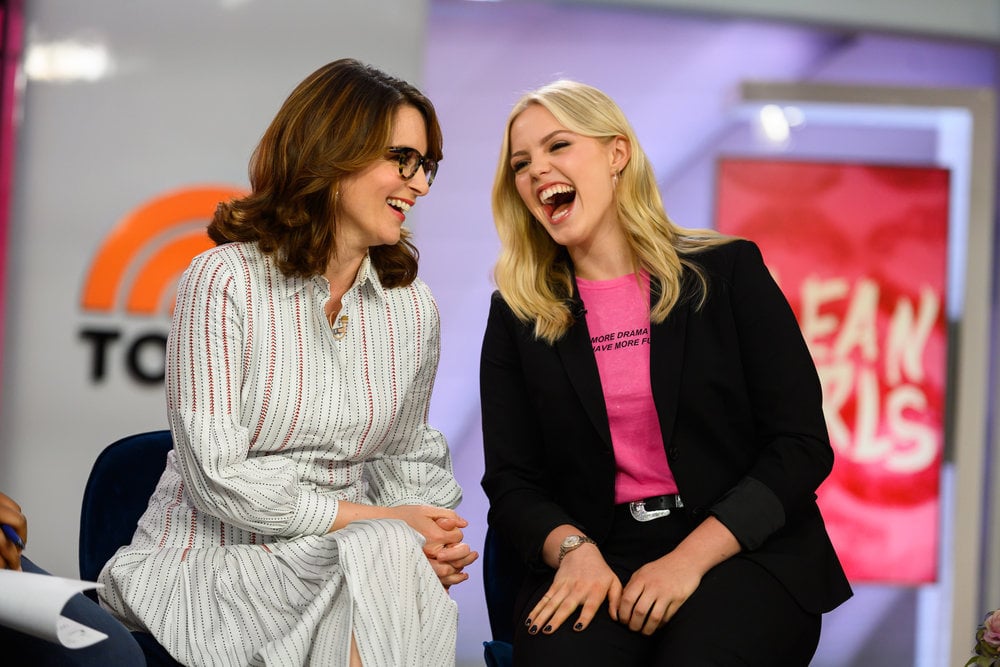 Image Source: NBC
"I had always dreamed up what it would be like to work with Tina, or someone who is a female icon in such a male-dominated industry," she said. "The second that I met her, I felt like I knew her for 20 years. She's just the sweetest woman who provides such insight and such power, especially as a young woman who is coming into the industry and wants to do this for the rest of my life."
"Getting to work with her is pretty incredible," she continued. "She's smart and very sure of herself, and is just a real human being. She tells it like it is. She does what she feels is right to her in her heart. She's very true to herself. I think that's what's made her so successful. It's one of the things that I most look up to, in a woman like her, because she knows who she is. She knows what she does, but she is so humble and so personable. You'd think she's another mom walking down the street who's just a badass."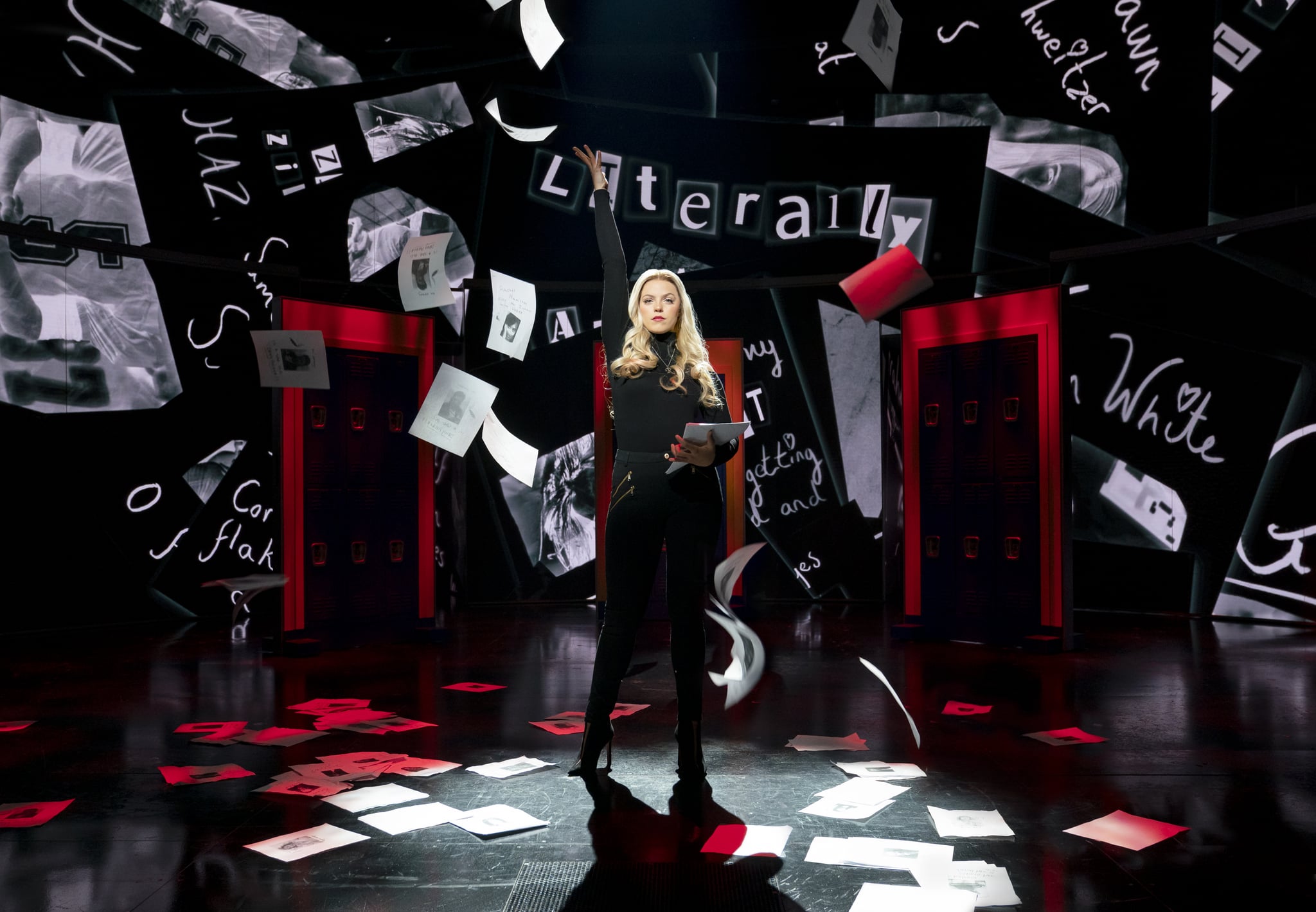 Image Source: Joan Marcus
Seeing how iconic the role of Regina is, both in the film and in the Broadway show, Rapp certainly felt the pressure to make the character her own. In the end, she decided to hone in on the fact that Regina is a master manipulator. "She is actually very intelligent," Rapp said of her character. "She's not stupid at all. She knows what she's doing, and she uses her insecurities against other people, because she's manipulative. She tries hard to not try hard. I wanted my Regina to be a little bit more harsh and a little more blunt, because I see her as this master manipulator. She's really just trying hard to protect herself, even though she doesn't do it in the right way."
"She knows what she's doing and she uses her insecurities against other people, because she's manipulative."
While Rapp certainly gets a kick out of playing "mean" Regina, she also enjoys showing the softer side of the character at the end of the musical, when Regina and Cady have a heart-to-heart during the Spring Fling. "It's really fun because, especially in the bathroom scene, it's a very real moment saying the line of, 'If you're going to be happy in life, Cady, you have to not care what people say about you,'" Rapp explained. "I am very much a human being, and I am very much emotional, and especially as a creative [person], I take everything to heart. I really do care what people say about me. I love playing that part of her, because it then helps me in my own life. But I also love playing the part of her that is super catty, because I grew up with those girls. I think we've all been that girl at some point in our lives. We all do things that we regret. But I love playing both sides of her because it's such array of a human being. I think it's special that the musical touches on both sides of that, because it's very real. We all care what people say about us."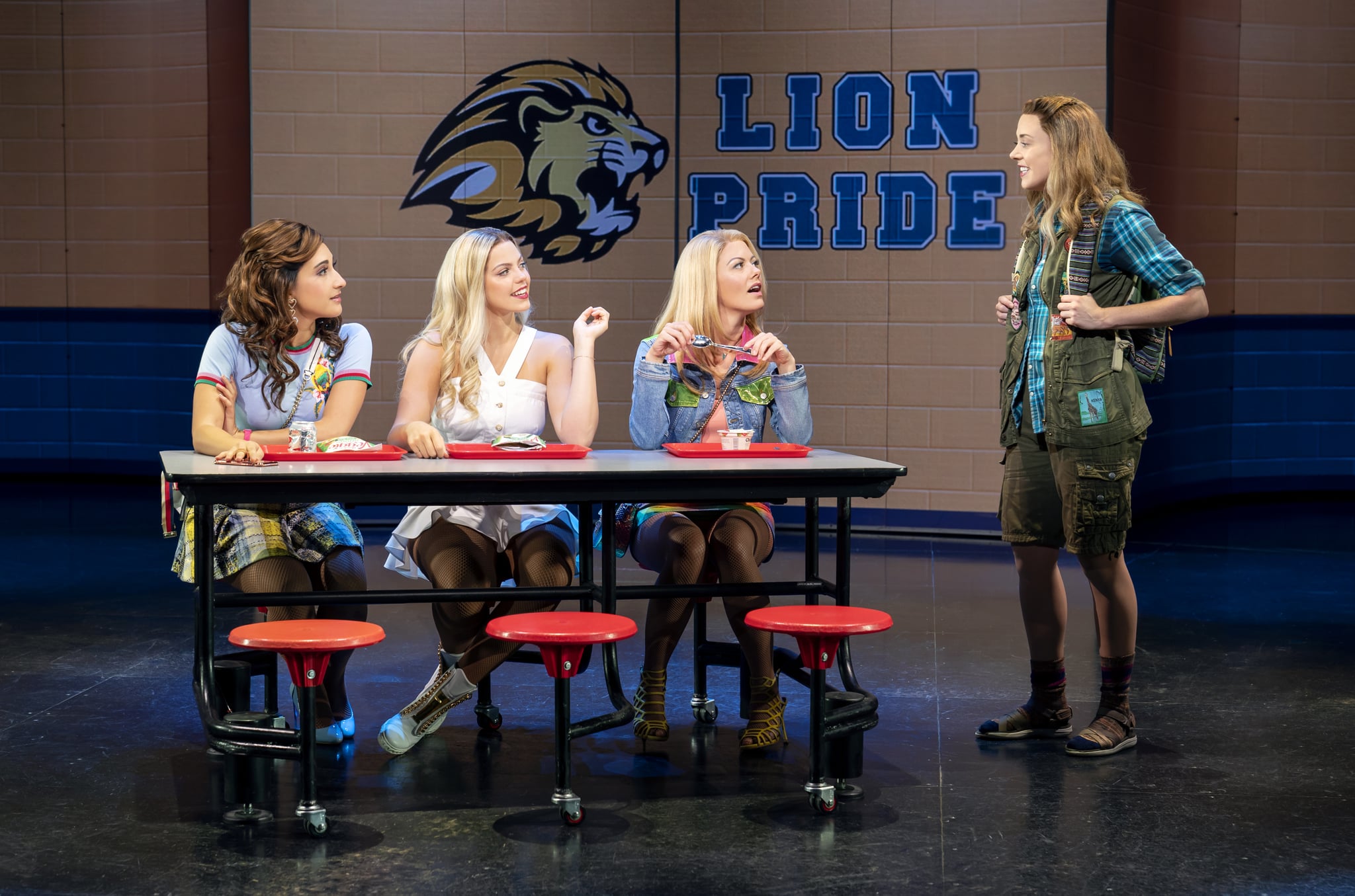 Image Source: Joan Marcus
Although Rapp loves showing the complexities of her character on stage, for her, the most rewarding part of each performance is getting to meet the fans at the stage door. "I love seeing the people who have seen the show and seeing directly on their face how happy the show makes [them], women especially," she said. "Because I know firsthand from being in high school [recently] that people are mean, and people are petty. And that's not just in high school. That is everywhere. Everywhere in the world. Especially women. We take each other down more often than we should."
"We really do need to lift each other up, and we really do need to be there for each other."
She added that she hopes the show's central message of women supporting other women can be passed on to the younger audience members. "I love [meeting fans] because I get to see and talk to little girls who come to the show and leave with huge smiles on their faces, which is how we should all feel all the time," she said. "If we respected each other a little bit more, I think that would be the case. So I hope that people are leaving the show with the message that we really do need to lift each other up, and we really do need to be there for each other, because everyone is going to have their bad days and their good days, of course. But understanding that we are all human beings, we all take things to heart. No matter how tough you appear on the outside, you're a human being on the inside."
"It's hard to think about that all the time, especially in the heat of the moment," she continued. "It's really easy for Cady to start feeding into everything the Plastics do because you're around them all the time. But standing up to women who are taking down other women is something we need to do a little bit more often. Because we can only do so much to lift each other up when there are already people who want to take us down in the first place."