Review of Girlhood by Melissa Febos
Girlhood Captures the Underside of Adolescence We Don't Talk About Nearly Enough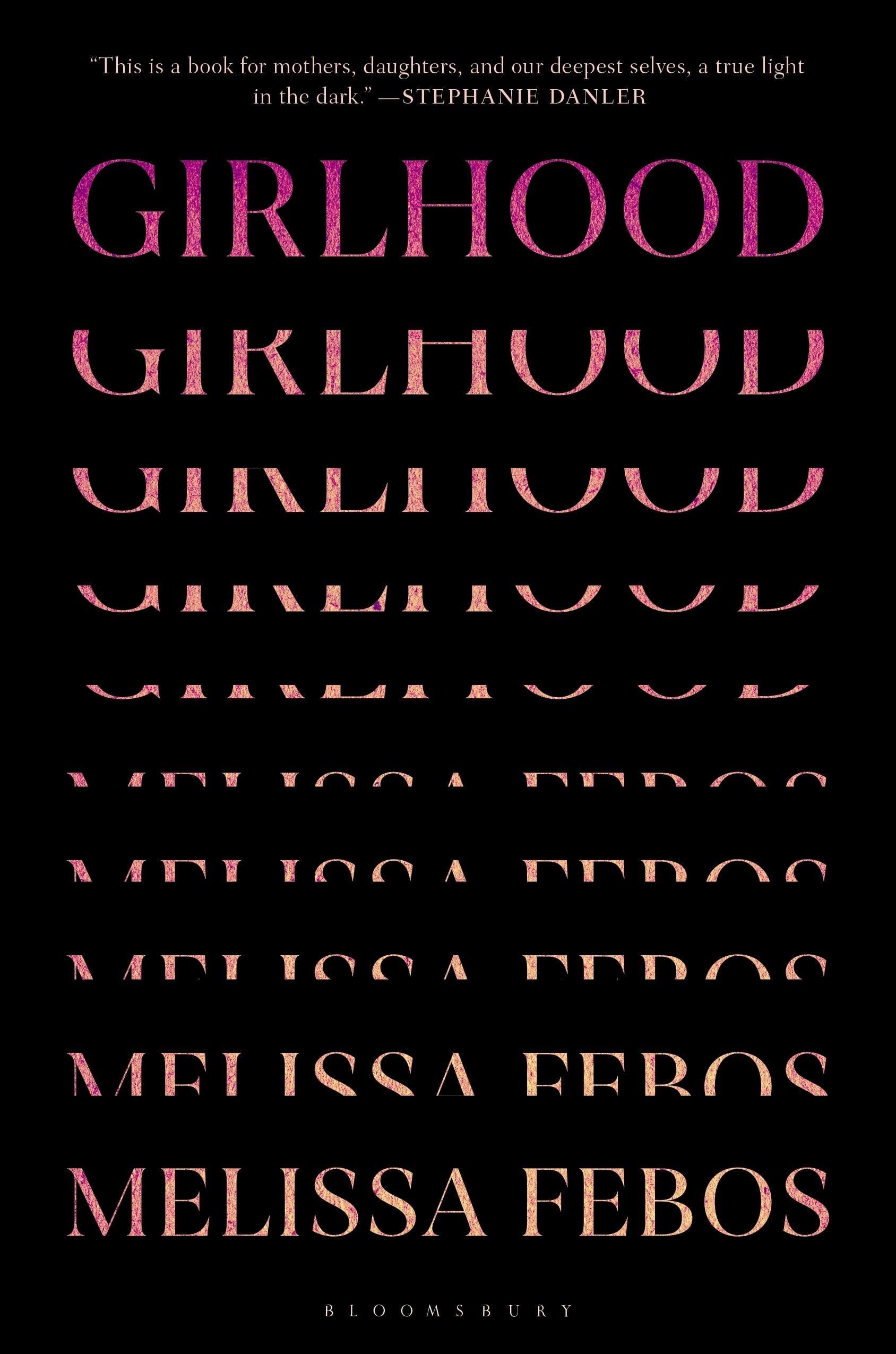 Image Source: Bloomsbury
Most girls hold a specific kind of memory: the memory of a moment they realized their body, as Melissa Febos writes in her memoir-in-essays Girlhood, had made a "violent turn." For me, it happened one summer, somewhere at the border of elementary school and middle school, when I was rollerblading around my cul-de-sac in a pair of denim shorts. A carful of boys or men — I couldn't see well enough to tell — whistled and hooted as they drove by, lighting me up with a blend of shame and fear and confusion that made my cheeks hot. For Febos, there was a pool party in the fourth grade, where other girls opined about the kinds of swimsuits they'd wear when they had boobs; the very kind of swimsuit Febos, who already had breasts, was wearing under her oversize T-shirt. When she was finally pressured into joining the other girls in the pool and peeling off her top, she recalls: "They stared at my zippered swimsuit. No, they stared at my body, and in those scorching moments — the blue water turned flame — I knew that there are some people we love for having the things we don't, and some people we hate for the same reason."
These are the kind of familiar scenes so many of us try to forget, or at least avoid talking about with each other, for a lifetime. And Febos, who also wrote the memoir Whip Smart about her days working as a dominatrix, has a calibrated attention for the texture of those experiences, their particular flavor of shame and mild (or not) horror. They are the kind of moments that cleave your childhood from your girlhood, and your girlhood from your womanhood, against your will. They are the kind of moments that, for many of us, radically recalibrate our relationships to our own bodies.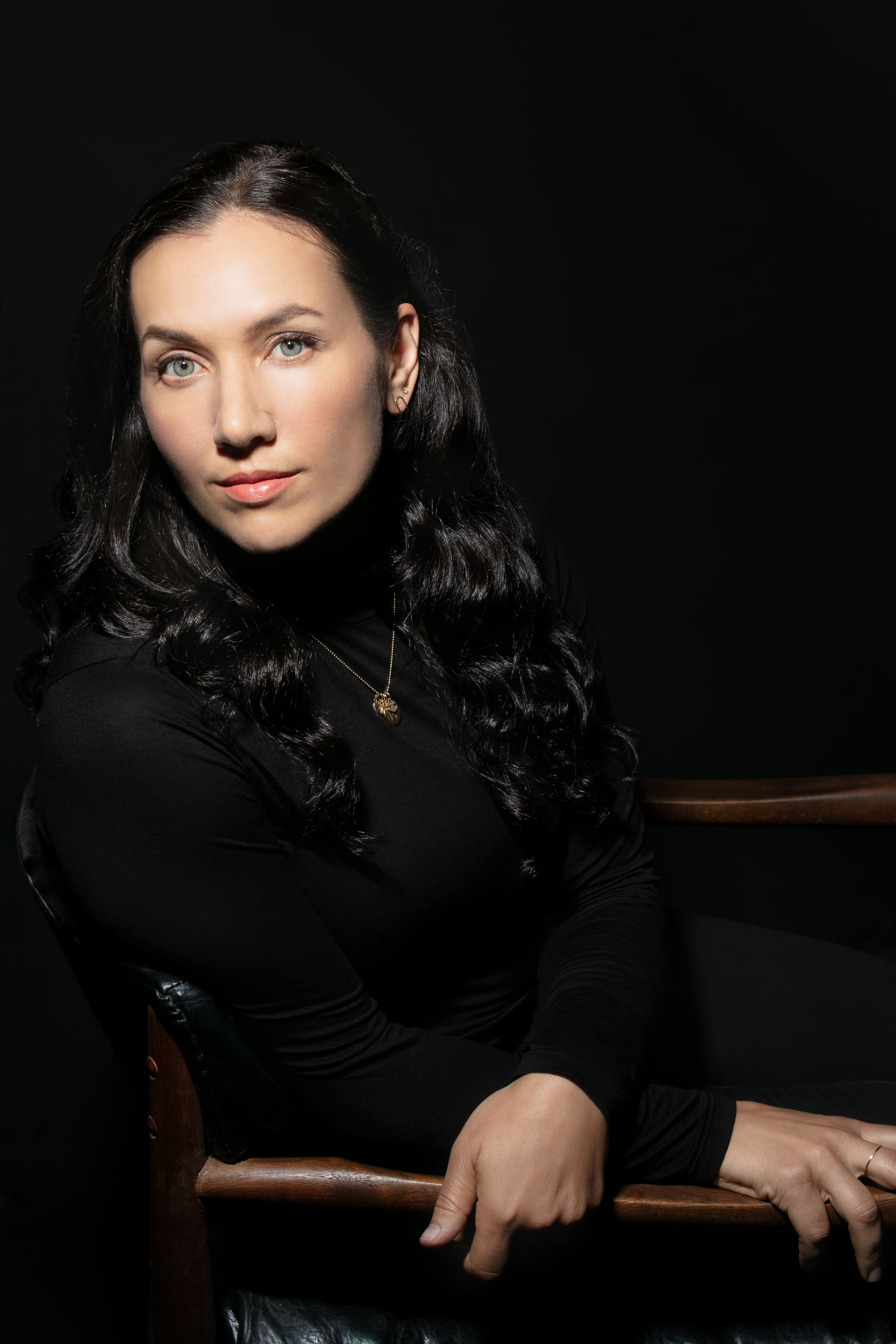 Image Source: Beowulf Sheehan
In one page I dogeared, Febos recalls her own conflicted view of her teenage flesh: "My poor body. My precious body. How had I let her be treated this way? My body was me. To hate my own body was to suffer from an autoimmune disease of the mind. In these moments, I had the thought that I was mentally ill — in a literal sense, for what else could describe this hostile relationship to my body?" The visceral way Febos writes about adolescence, in all its weirdness and trauma, calls up the same sharp sense memories of early teenhood as PEN15. (As I've told more than one friend, I can almost feel the braces on my teeth again when I watch some of the cringier episodes of the show.) But this book examines womanhood, too. In another essay, the grown-up author wrestles with her own reticence to draw boundaries when she attends a "cuddle party" and finds herself granting consent to strangers to whom she really does not want to give it.
Febos's book forces us to linger in the nuances of sexuality, gender, consent, and eroticism. Her essays dive deep into all those gray waters of being a girl and then a woman: how self-loathing and self-love can crash against each other, creating a certain kind of dissonance that can take a lifetime to escape, if we ever do. If there is a way out, it might be through books like this one that give us a shared language for all the murky things we as women feel — but too rarely speak.
Standout Quote
"It is much easier to dominate a body that has learned from infancy that it has no sovereignty."
Read This If You Like . . .
Alexandra Kleeman's novel You Too Can Have a Body Like Mine, Lidia Yuknavitch's memoir The Chronology of Water, and Roxane Gay's essay collection Bad Feminist.
POPSUGAR Reading Challenge Prompt(s)
A book that's published in 2021
A book you think your best friend would like
A book that discusses body positivity
A book by an author who shares your zodiac sign (Libra)
Give This Book to . . .
That friend who obsessively DMs you Instagram posts from Reductress — and any other teenage girl or grown woman you know.
Girlhood is available for preorder now and will be released on March 30.