These 7 Continuity Errors in Riverdale Will Leave You With More Questions Than Answers
The third season of Riverdale is premiering in just over three weeks, but there are some goofs, mistakes, continuity errors — whatever you'd like to call them — that haunt me to this day. Now, I don't expect the show to be perfect, and after all, that's all it is: a television show based on fictional characters in a fictional town where fictional things happen. However, sometimes there is a storyline, a set piece, or an entire character that just doesn't seem right. It doesn't stop me from enjoying the mystery, drama, and shirtless guys that I tune in religiously for when it's on air, but it does cause me to rant annoyingly to my friends. Continuity errors are inevitable in every series, but here are the most glaringly distracting in Riverdale.
01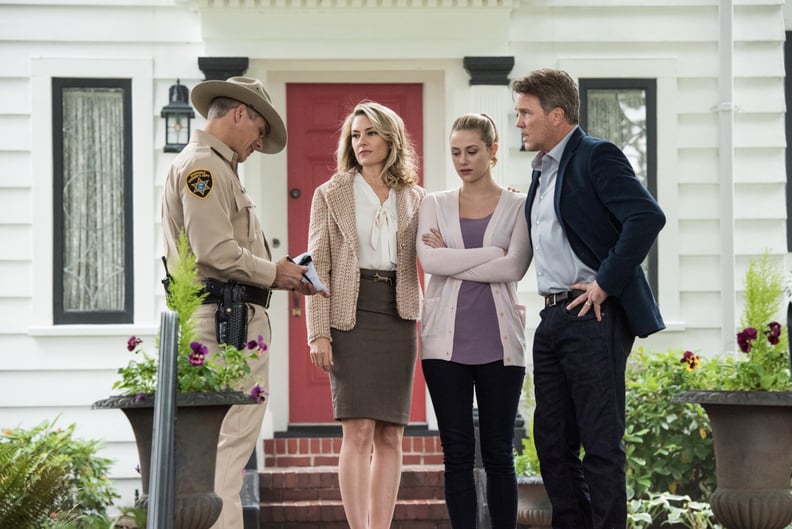 Betty and Archie's Addresses
Betty is literally the girl next door, having grown up Archie's neighbor. However, the number in the address for Betty's house is shown to be 111, while Archie's address begins with 2037. Huh?
02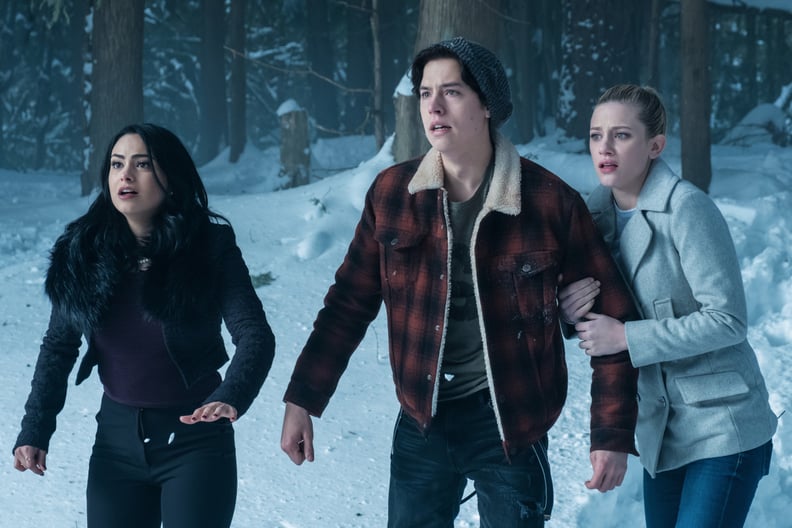 Cheryl's Icy Rescue
In the intense scene when the gang rushes to the frozen-over Sweetwater River to save Cheryl, Jughead warns that they can't all go because the ice is too thin. Yet when Cheryl falls into the water, they run over no problem despite the fact that, in reality, Jughead would probably have been right. Maybe all the fog in Riverdale keeps the river colder than the water in other towns?
03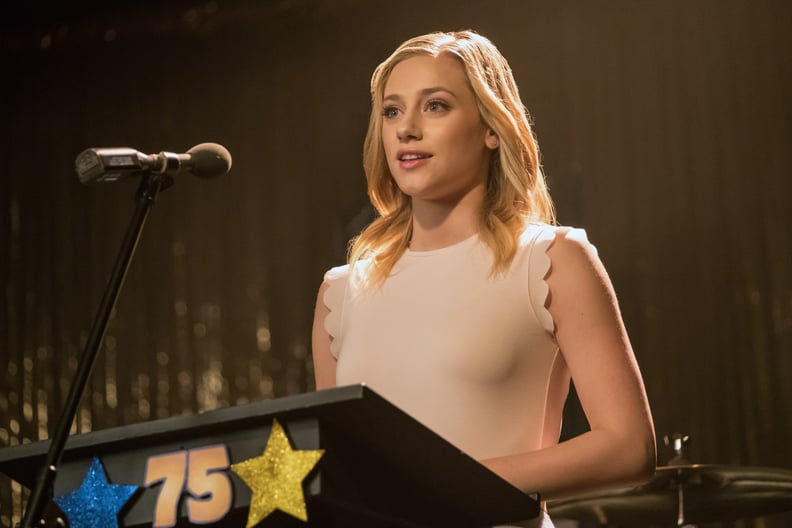 What Year Is It?
This one takes a little math, but trust me on this. On Jughead's record it says he was born in 2001, and he celebrated his 16th birthday in episode 10 of the first season, making it 2017. However, at the 75th Annual Jubilee in episode 13 of the first season, it is stated that the town was founded in 1941 making it 2016. Apparently time is just a construct in Riverdale.
04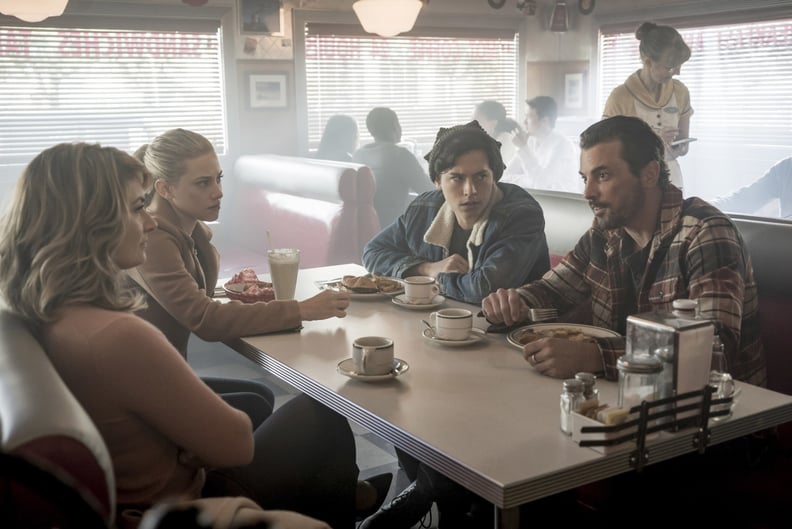 FP's Slip About Alice's Children
This one gets me. Fired. UP. OK. So, FP seems to not know who Betty is when Archie says Jughead is working with her on the school paper in episode seven of the first season, even going so far as to say, "Betty? Who is Betty? Is she your girlfriend?" Later, in season two, we find out FP and Alice were quite the item, and actually had a child together. FP never knew she had given birth to their son, but surely he knew about her non-secret children, Betty and Polly? The most likely scenario is the writers never pictured "Falice" to be such a hit, and at such an early stage wrote what was probably a natural question for a father to ask his son, but in retrospect it makes absolutely no sense.
05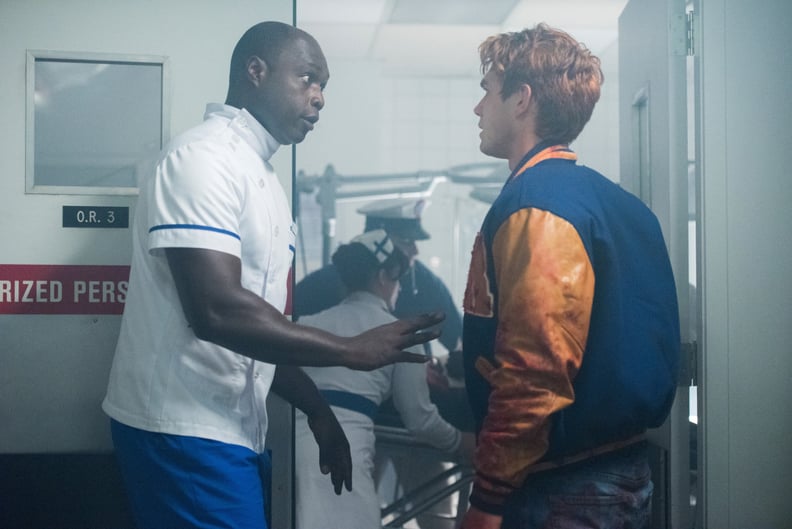 Again, What Year Is It?!
I get the whole aesthetic of the show and everything, but this one went too far for me. (Candy stripers in the hospital? Really?) When Fred gets shot, I was absolutely shaken to my core. The moment season two premiered, I had my eyes glued to the screen ready to find out his fate, but then they entered the hospital, and I saw . . . the tiny hats? The nurses in old-timey dresses? It was a lot. Suffice to say I don't understand the choice in costumes when they are using state-of-the art medicine and iPhones. It's all a bit jarring in such an emotional storyline.
06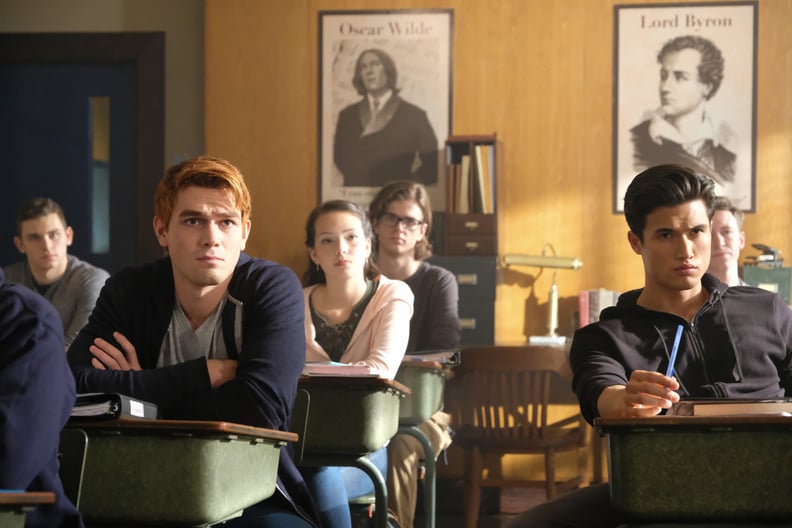 The Reggie Problem
Did they think we wouldn't notice? Because we noticed. Swapping out actors happens for a variety of reasons, whether it be conflicting schedules or aging an actor out à la The Crown. I still appreciate, though, when there is an acknowledgment of said switch (a personal favorite of mine is when they changed actresses for the little sister, Morgan, in Boy Meets World and she quips upon her first entrance, "That was the longest time out ever!"). I digress. We noticed, Riverdale.
07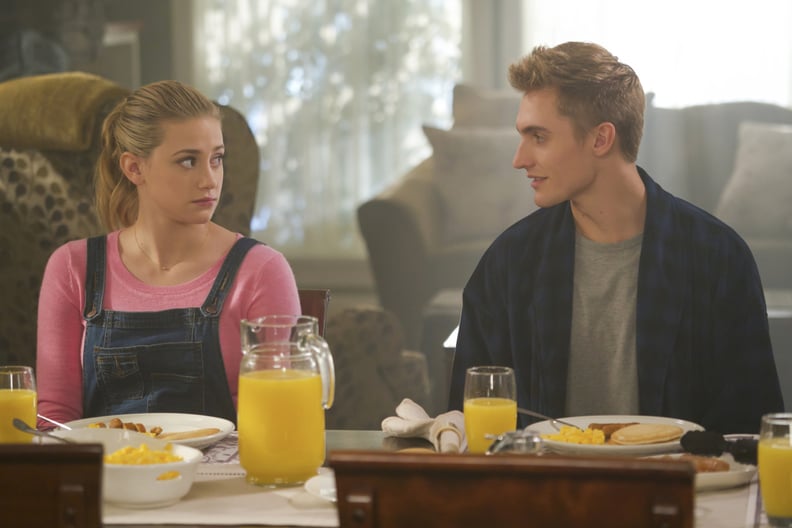 Betty the Cam Model
Betty has done some pretty crazy things, from performing a striptease in front of her mother and boyfriend's dad to nearly drowning the son of the football coach, but nothing compares to the webcamming. It was only for one episode, then never addressed again, but for a hot minute there, 16-year-old Betty was dabbling in the sex industry. This seems like a pretty significant event, even if it was just a onetime thing, to have left unexplained (DID I MENTION SHE WAS 16?!). But I guess once she and Jughead got back together, that career path was retired.