Brace Yourself For Riverdale's Return With This Quick Season 4 Refresher
It's no secret we're kind of obsessed with Riverdale, the CW drama series based on the classic Archie Comics we know and love. Rehashing the famous Archie, Betty, and Veronica love triangle, the series depicts a certain darkness that lies beneath the town of Riverdale's seemingly perfect exterior, with no turns or plot twists off limits (as in real and fake deaths, gangs, and a speakeasy). Season four left us with a major cliffhanger, and now that we're gearing up for season five (and the long-awaited prom) it only makes sense to sum up where each character left off.
With the pandemic shutting down season four's production and cutting it short, we were left with episode 19, titled "Chapter Seventy-Six: Killing Mr. Honey," which is as dramatic and suspenseful as it sounds. Find out where each of Riverdale's characters are at the end of season four.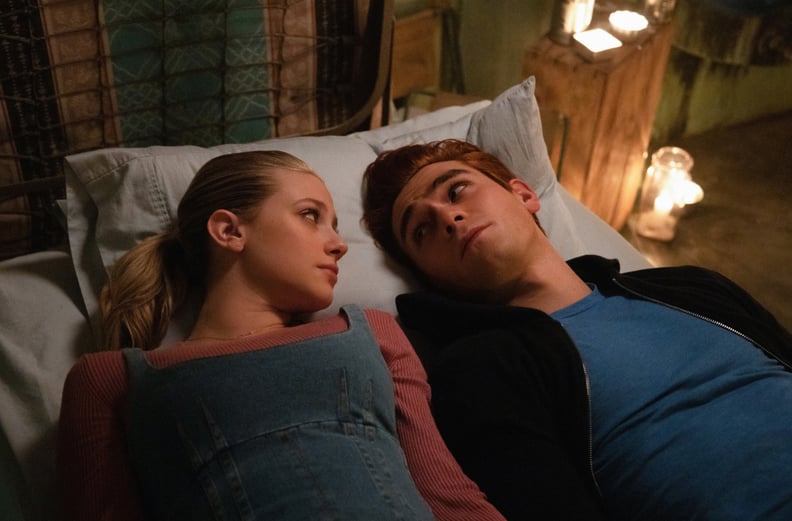 What Happens to Archie Andrews in Riverdale Season 4?
Season four sees Archie and Betty finally get romantic . . . but they cheat on their respective partners to do so. After pretending to be a couple in order to make people believe Jughead is dead, they each cheat for real on Veronica and Jughead after kissing in the garage. Guilt overcomes them, and they put an end to their would-be relationship. At school, Archie takes part in pulling a prank on the purportedly-evil Mr. Honey (gluing his butt to the chair and his hand to his phone), leading to prom being cancelled (oh, and Archie can't walk at graduation, either). By the end of the season, Archie is at an emotional standstill and wants to start fresh, telling his mom that he wants to leave Riverdale and join the naval academy.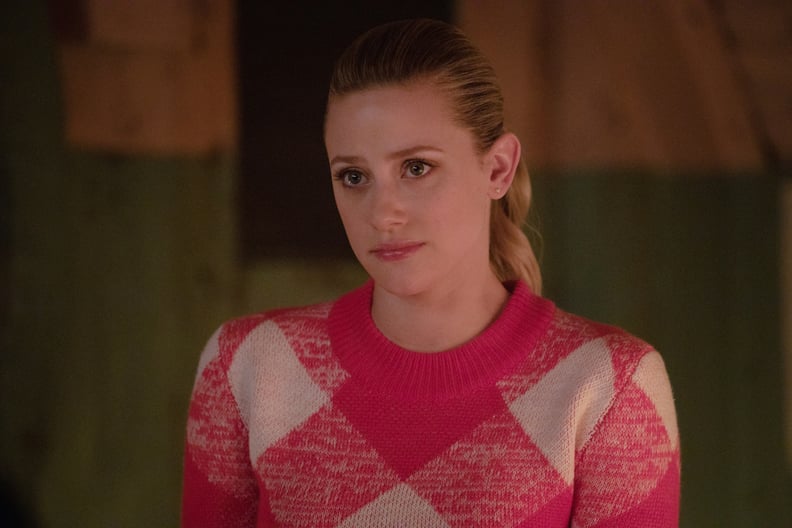 What Happens to Betty Cooper in Riverdale Season 4?
Betty is on a mission of her own by the end of season four, joining boyfriend Jughead to help Charles figure out the mysterious figure behind the creepy, voyeuristic videotapes going around. At school, after Mr. Honey pushes her to put together the entire yearbook in days, the principal decides not to approve it. Once he also cancels prom, Betty discovers Mr. Honey has canceled prom at every school he's worked at, and all the students take action by talking to their parents. They get their prom back . . . only for it to get cancelled again.
On the romantic front, Betty is confused about her feelings for Archie after their clandestine kiss, and decides to burn childhood journal entries that portray her love for Archie so she can solely focus on Jughead. She persuades Jughead to write a "monster story" to send as his writing sample to the University of Iowa, which end up showing a dark, twisted alternate reality throughout the entire season finale. By the end, Betty accompanies Jughead to the cabin where Hermione killed Sherriff Minetta, which is the setting of the last mysterious video they received. Once there, they see a TV with a tape ready to be played, depicting their whole group stabbing Mr. Honey to death.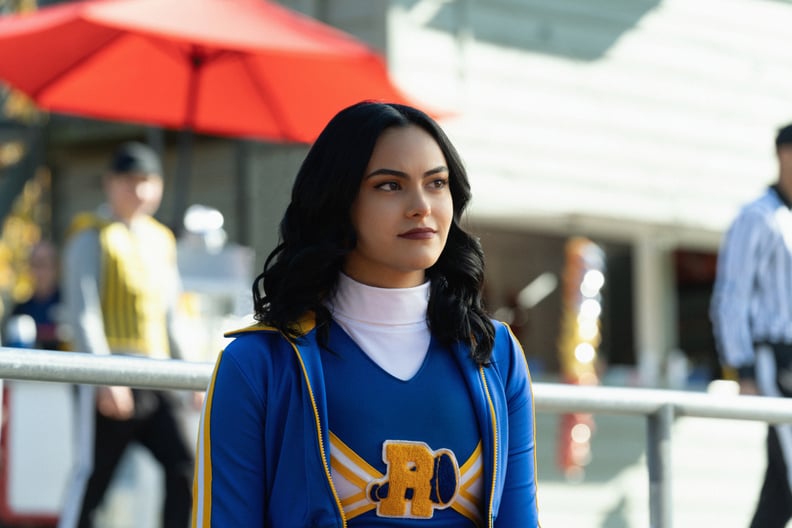 What Happens to Veronica Lodge in Riverdale Season 4?
During season four, Veronica starts a maple rum company called Maple Claw with her friend Cheryl Blossom, directly competing with her father Hiram's own rum brand. Making things even more tumultuous, the family behind Molloy Moonshine pay a visit to Veronica and Cheryl and tell them they don't appreciate the competition, either. Veronica thinks it's her millionaire father interfering yet again, but he is horrified to hear his daughter is being intimidated, threatening one of the Molloys in a back alley. He ends up getting beat up badly, and Veronica helps him. By the end, Cheryl no longer wants to be a part of the rum business, so Veronica asks her father to help her buy Cheryl out.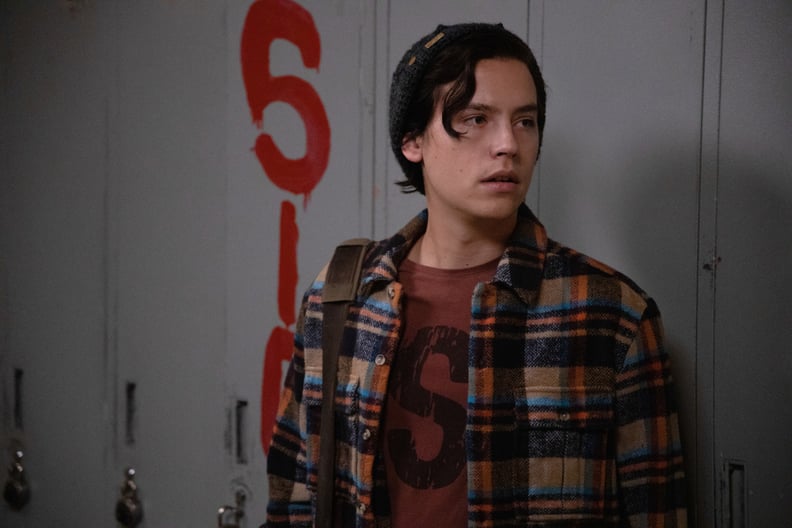 What Happens to Jughead in Riverdale Season 4?
Jughead goes through a transformation in season four, focusing on his career as a writer while also attempting to denounce his obsession with Riverdale's dark side. The season four finale is split in half between real life and the "monster story" Jughead is writing to send to the University of Iowa's admissions department. His story follows the students of Riverdale as they plot to scare away Mr. Honey, abducting him and holding him captive. Their scare tactics go horribly wrong, and we are confronted with two different endings: Mr. Honey dying and being buried in a forest, and the high schoolers doing the right thing and calling 911 once they realize Mr. Honey isn't OK. The more positive ending is a change Jughead makes in real life once he realizes Mr. Honey wrote him an incredible letter of recommendation.
In the present day, Jughead and Betty are on a mission to discover the voyeur behind all the terrifying videos, finding yet another tape which leads them to an abandoned cabin. There, they watch the scariest video of them all: their entire group stabbing Mr. Honey to death, becoming the biggest Riverdale cliffhanger to date.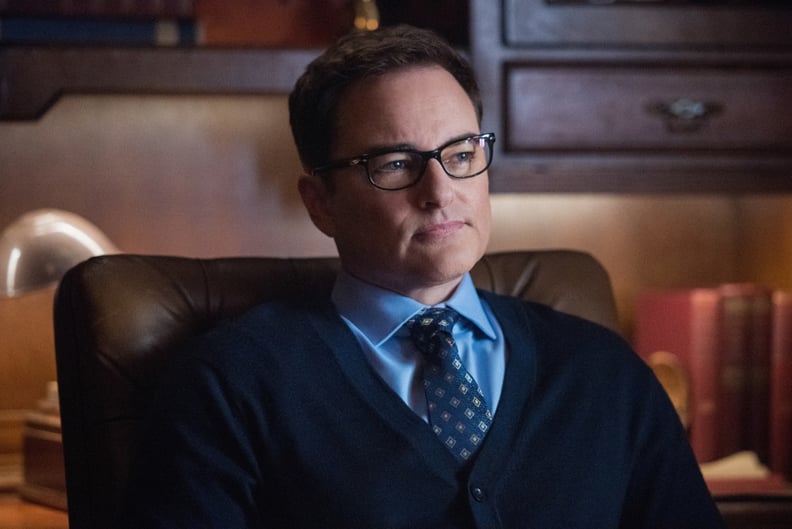 What Happens to Mr. Honey in Riverdale Season 4?
Mr. Honey is one of the most mysterious, complex characters of the show, and we're still unsure about his real intentions. In the season four finale, the principal of Riverdale High does tons of terrible things: he pushes Betty to finish the yearbook and then doesn't allow it to be published, forbids Archie from walking at graduation, and cancels prom twice after being the victim of a student-led prank. Betty finds out Mr. Honey has canceled prom at every school he's worked, involving the parents to get it reinstated. It almost works, until Mr. Honey films a video at school to appear like the mysterious voyeur is posing a threat to Riverdale, cancelling prom yet again. He gets fired and moves on to Stonewall Prep, and the students find out he actually arranged scholarships for low-income students, and had even written an incredible letter of recommendation for Jughead's college application. By the end, Jughead and Betty watch a horrifying video of the students stabbing Mr. Honey, so we don't necessarily know if he's dead or alive.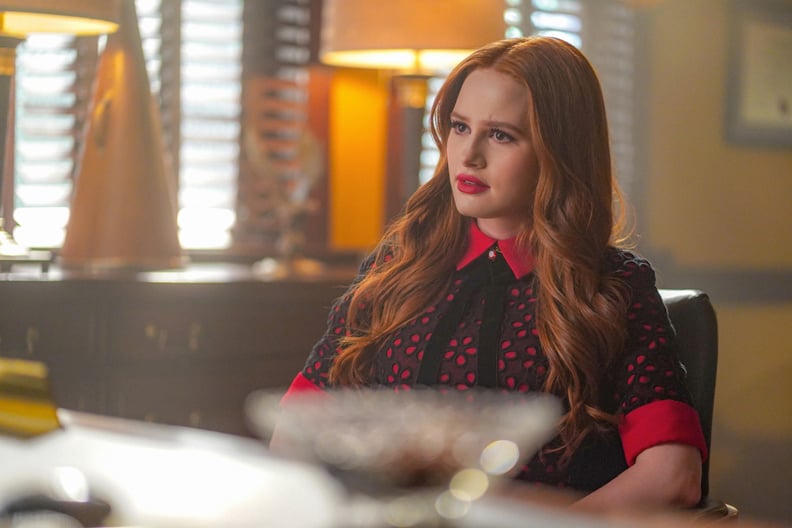 What Happens to Cheryl Blossom in Riverdale Season 4?
Out of all of the characters, Cheryl Blossom might be the student most invested in getting prom back, especially as student body president. She promises a senior prom her peers will "never forget," so we're already shifting in our seats as we prepare ourselves for the season five prom scene. Apart from prom shenanigans, Cheryl starts a rum company with Veronica, but after various trials and tribulations, prefers to stay out of the business and is bought out by Veronica's dad.