Sarah Michelle Gellar and James Marsters Had a "Buffy" Reunion at the "Wolf Pack" Premiere
Spuffy fans, rejoice! Sarah Michelle Gellar and James Marsters had an unexpected "Buffy the Vampire Slayer" reunion at the "Wolf Pack" premiere on Jan. 19.
Gellar played "Buffy"'s vampire-slaying title character on the WB hit TV show from 1997 to 2003. Her primary love interest on the show was initially a vampire with a soul named Angel (played by David Boreanaz). But, ultimately, Marsters's more menacing vampire character, Spike, would swoop in as another one of Buffy's love interests, and their enemies-to-lovers storyline stole hearts, creating a ship war within the "Buffy" fandom that could only be compared to "Twilight"'s Team Edward vs. Team Jacob.
It's been nearly 20 years since "Buffy" went off the air, so fans of the show are excited to see Gellar, 45, and Marsters, 60, reuniting as an iconic pair, even if it's just on a red carpet. Gellar has been married to actor Freddie Prinze Jr. since 2002 (he was also at the "Wolf Pack" premiere to support Gellar). Meanwhile, Marsters split from his wife of 10 years, Patricia Rahman, in 2021, according to Us Weekly.
Gellar's new show, "Wolf Pack," will take her back to her supernatural crime-fighting roots. The show follows two teenagers who find themselves inexplicably drawn to each other and two other teenagers after being wounded by a terrifying creature awakened by a California wildfire. The four teens come together to uncover the supernatural secrets that connect them alongside a highly respected arson investigator who's suffered personal loss, Kristen Ramsey (played by Gellar).
Werewolves were a core aspect of "Buffy the Vampire Slayer," so it makes sense Marsters showed up to support Gellar. His appearance has "Buffy" fans wondering if he could also make an appearance on the new Paramount+ show, but so far, there's no indication that that's the case. Fans will still hold out hope, though.
Check out the photos of Gellar and Marsters's reunion on the "Wolf Pack" red carpet ahead.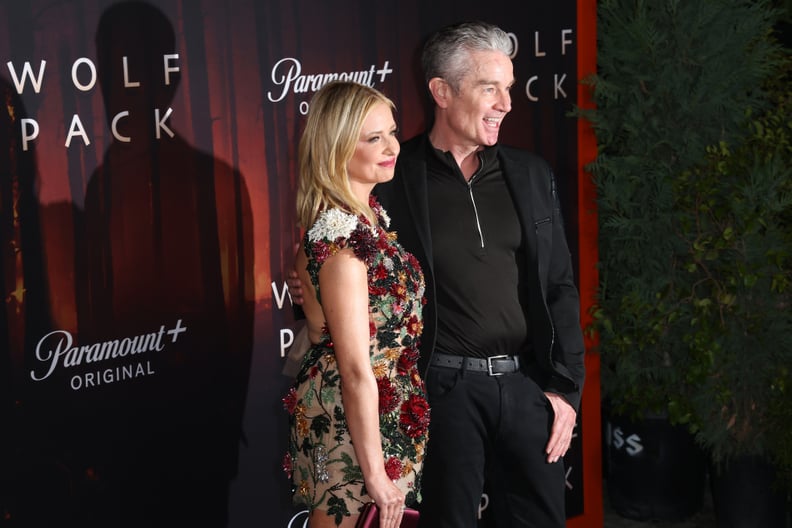 Sarah Michelle Gellar and James Marsters "Buffy" Reunion at the "Wolf Pack" Premiere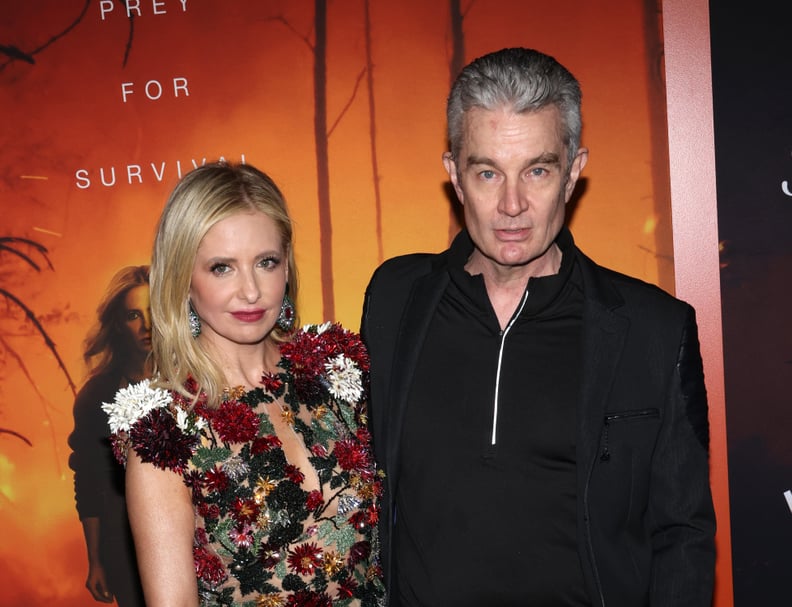 Sarah Michelle Gellar and James Marsters "Buffy" Reunion at the "Wolf Pack" Premiere
Sarah Michelle Gellar and James Marsters "Buffy" Reunion at the "Wolf Pack" Premiere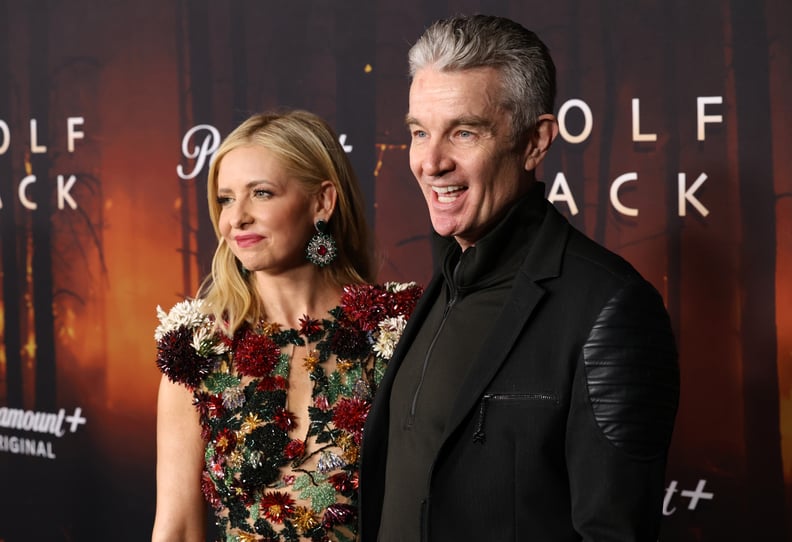 Sarah Michelle Gellar and James Marsters "Buffy" Reunion at the "Wolf Pack" Premiere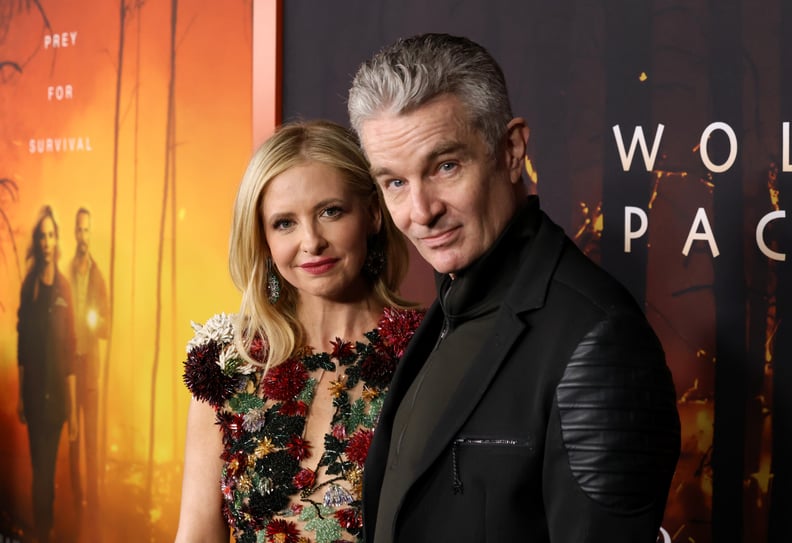 Sarah Michelle Gellar and James Marsters "Buffy" Reunion at the "Wolf Pack" Premiere