Selena Gomez Says New Album Won't Have Sad Songs: "It Just Doesn't Match Where I Am"
New Selena Gomez music has arrived! On Aug. 25, the 31-year-old singer dropped her highly-anticipated song, "Single Soon," and it's definitely the perfect track to wrap up summer. In the accompanying video — which pays tribute to Sarah Jessica Parker's "Sex and the City" character, Carrie Bradshaw — Gomez is shown having a fun night out on the town with her girlfriends after breaking up with her partner.
On June 13, the singer teased her fourth album in a series of black and white photos that pictured her behind a mic. "Don't worry guys, it's coming. Even from Paris," Gomez captioned an Instagram carousel, hinting that new music was on the way. She finally confirmed speculation on Aug. 17 when she announced her next single. She wrote on Instagram, "Y'all have been asking for new music for a while. Since I'm not quite done with SG3, I wanted to put out a fun little song I wrote a while back that's perfect for the end of summer. SINGLE SOON. August 25th. Presave it now. 😘." It's unclear if "Single Soon" will appear on her upcoming album "SG3," a follow-up to 2020's "Rare."
Gomez previously discussed her many projects in a May 2022 appearance on the "Crew Call" podcast with "Only Murders in the Building" cocreator John Hoffman. During the interview, Gomez revealed that her return to television — including her role on the murder-mystery series and hosting gig on "Selena + Chef" — hasn't stopped her from creating new music. She said, "I just finished season four of my cooking show and I am in LA working on my album now."
"I'm so used to writing sad-girl songs because I'm good at that, but I'm ready to have some fun, and I think people are going to like it."
In July 2022, Gomez teased fans by sharing a TikTok video of herself in the recording studio. "New," she captioned it. A few months later, in December 2022, Gomez made an appearance on "The Tonight Show Starring Jimmy Fallon," where she confirmed fan speculation about her upcoming album. "Mm-hmm, that's accurate. Finally," she replied when Fallon asked if her "My Mind & Me" single was an indication of new music to come. "I'm so used to writing sad-girl songs because I'm good at that, but I'm ready to have some fun, and I think people are going to like it." Gomez also revealed that she's been hard at work in the studio at 30 Rockefeller Plaza in New York City.
In 2021, Gomez hinted at "retiring" from music to give herself an opportunity to pursue other passions. "I think there are a lot of people who enjoy my music, and for that I'm so thankful, for that I keep going, but I think the next time I do an album it'll be different," Gomez said in her Vogue 2021 cover story. "I want to give it one last try before I maybe retire music."
The forthcoming album will be Gomez's first solo release since her 2021 Spanish EP, "Revelación." In August 2020, the singer also released an "Ice Cream" collab with K-pop giant Blackpink. She followed the sweet single with "999," a 2021 collab with Camilo, and "Let Somebody Go," a 2022 collab with Coldplay. With so many great musical partnerships under her belt, we fully expect some badass artists to land features on the new album.
During the "Crew Call" interview, D'Alessandro also questioned whether Gomez would consider a singing scene in "Only Murders in the Building," to which the star replied, "I want to be kind of careful. I love being Mabel and I love that she's an extension of me but she isn't necessarily me. Sometimes my worry — not to say that I'm opposed to it in any way, shape, or form — is that it might turn into a pop-star thing, and that's clearly not me. [But] I'm not opposed."
Find out more about Gomez's upcoming album ahead.
Selena Gomez's "Single Soon" Music Video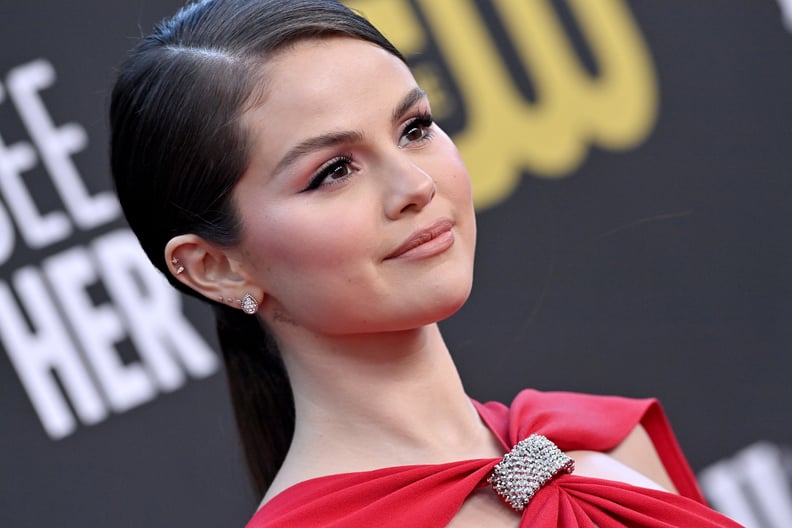 What Is Selena Gomez's Fourth Album About?
Gomez has yet to reveal a tracklist, but she did share that the new album won't have any sad songs on it. "I don't mean that in a way of like everything is not full of meaning because I think even the most pop-y songs can have heart and I want that to come across," Gomez said during an August 2023 appearance on "SiriusXM Hits 1 LA With Tony Fly and Symon" (via Access Hollywood). "But I genuinely don't feel like I have anything in me to write something negative. It just doesn't match where I am anymore, and I live in sad-girl music world. I love that and I'll write that music all the time, but I just felt like that album shouldn't be that."
The singer's past works, including "Lose You to Love Me," have famously touched on her love life. The title track on her third studio album, "Rare," expanded on the topic by giving insight into Gomez's mental well-being surrounding her relationships.
Since the album's debut in January 2020, Gomez — who regularly makes fun of herself for being single on TikTok — has become increasingly active in the mental health sphere. On April 4, 2022, she launched her mental health platform, Wondermind, with her mom, Mandy Teefey. A month later, the singer also joined Dr. Jill Biden on a panel at the White House Mental Health Youth Action Forum. With Gomez's past accomplishments in mind, her new album might be the feel-good, pump-up playlist we've been waiting for.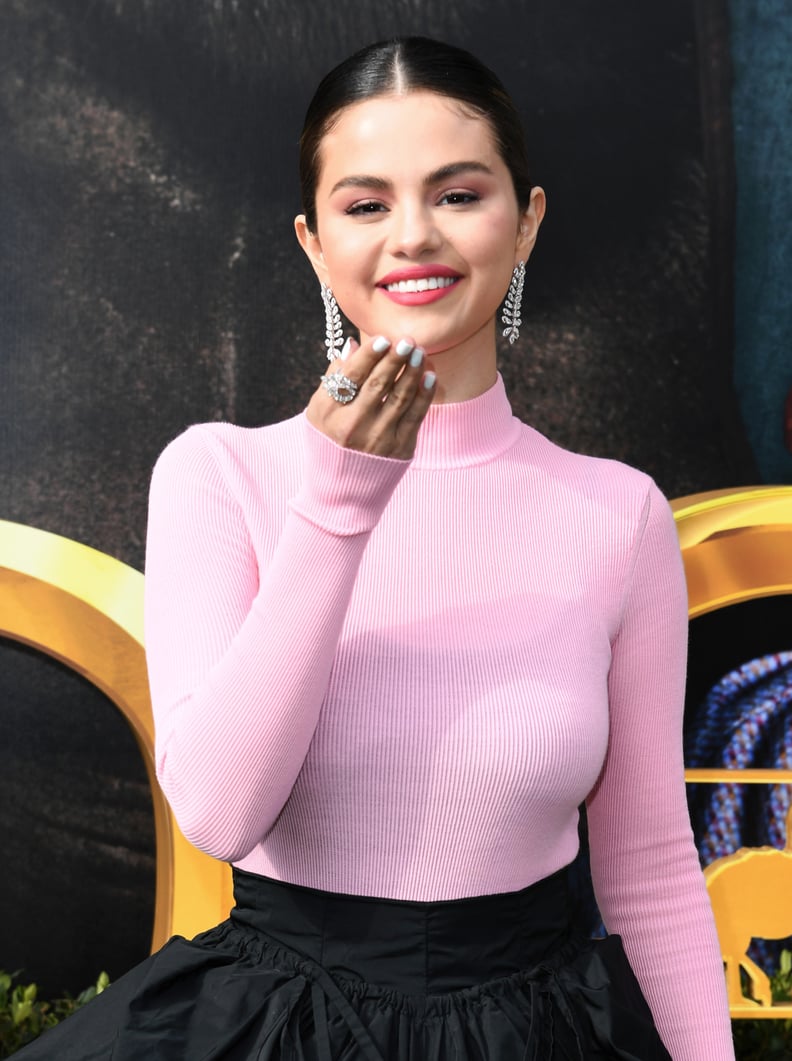 Selena Gomez's Fourth Album Title
Gomez hasn't shared many details about her upcoming album, so the official title may still be in the works. Historically, two of her three albums, "Rare" and "Revival" — as well as her Spanish EP, "Revelación" — began with an "R." While the initials could be a coincidence, Gomez could complete the studio album trifecta with a third "R" album.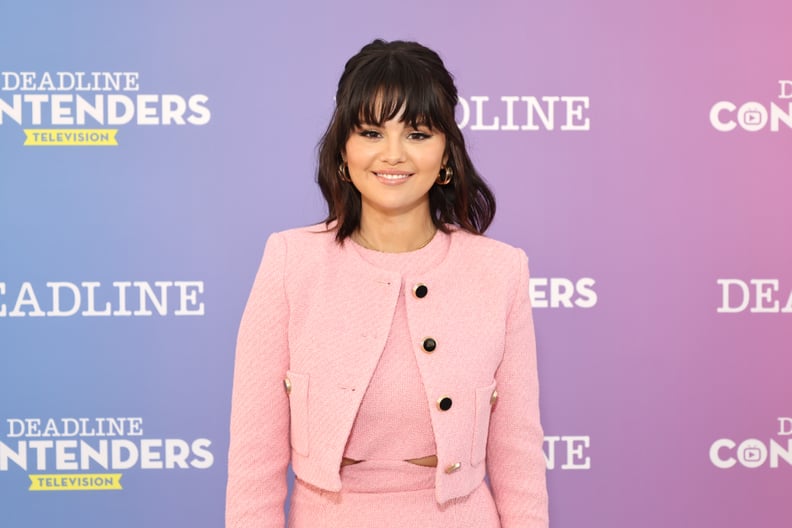 Selena Gomez's Fourth Album Release Date
Gomez has not announced an official release date for her fourth studio album, however, in her August 2023 interview with "SiriusXM Hits 1 LA With Tony Fly and Symon," Gomez said she's "nearly wrapping up the album."
In 2013, the singer dropped her debut album, "Stars Dance," followed by "Revival" two years later in 2015 and her album, "Rare," five years later in 2020. With no strict pattern to her album drops, Gomez's newest release could be on hold for a while. Given that "S4" is still in the recording stages, we have our fingers crossed that we can expect the new album sometime in 2023.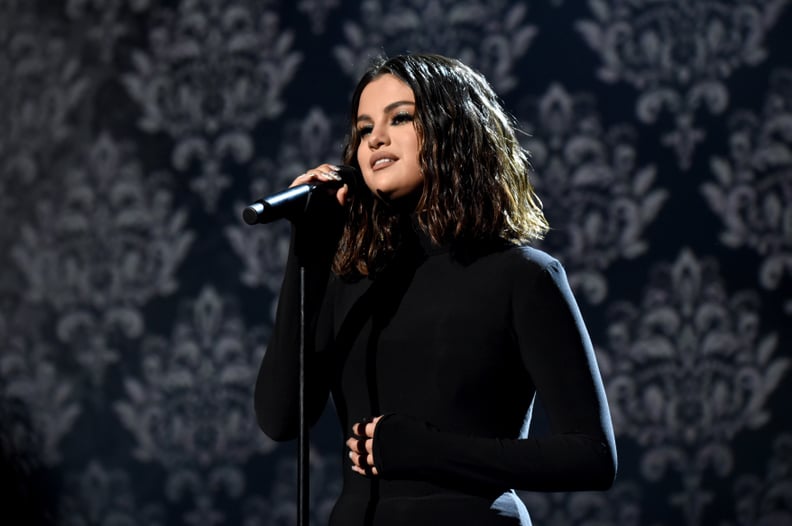 Is Selena Gomez Going on Tour?
During her "Crew Call" interview in 2022, Gomez explained that she's considering a tour to accompany her upcoming album but plans to prioritize other projects in the meantime. "I am open to a tour, a thousand percent, but I obviously have obligations and things I wanna do, so when the time's right," she said. "It's not the top of my priority list." Not a yes, but not a no. With the album still in development, a nationwide tour might still be in the cards.