Blackpink and Selena Gomez's "Ice Cream" Music Video Is Finally Here, and It Was Worth the Wait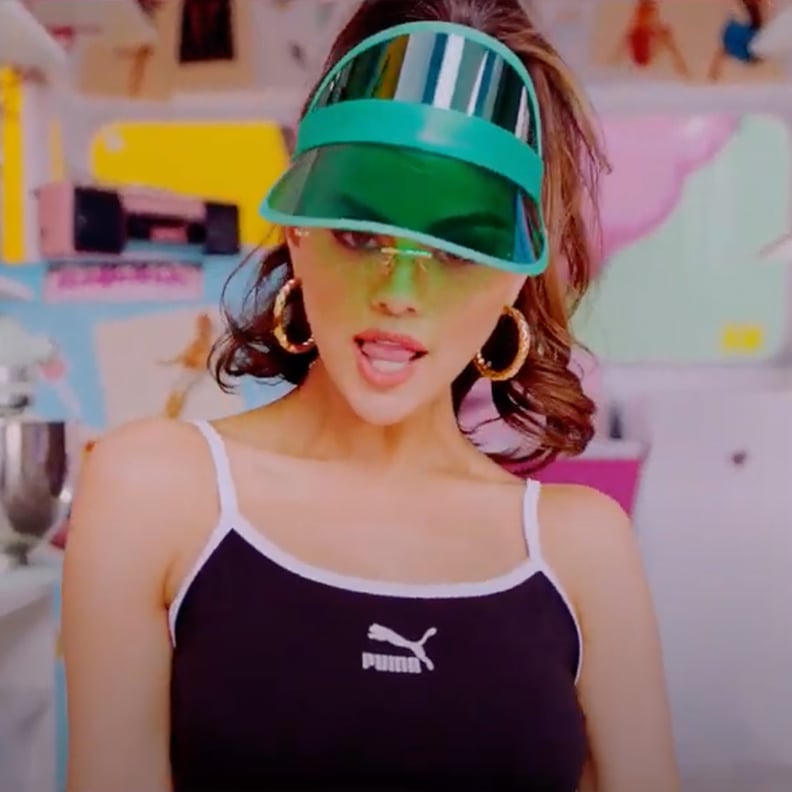 We have a special delivery for you: summer may be coming to a close, but Selena Gomez and Blackpink aren't letting it go without one last hit! After dropping hints all over their social media about what to expect from the highly anticipated collaboration, the superstars finally dropped "Ice Cream" at midnight on Aug. 28, and the girls did not disappoint. Not only does the upbeat tune melt our eardrums, but the colorful scenery, sporty outfits, and retro props are giving us major Katy Perry vibes from the iconic "California Gurls" music video. The new bop is just as sweet as its name suggests, making it a refreshing bit of fun for the whole family.
Prior to the release, the "Past Life" singer and the South Korean girl group gave fans a glimpse of what they had to look forward to, sharing teasers that revealed a cutesy ice cream truck and retro-inspired outfits. And the fans weren't the only ones feeling excited! On Aug. 23, "Selpink" released a video call between the former Wizards of Waverly Place star and Blackpink, in which the group admitted they've "been a big fan of [Gomez] for a long time."
"I'm so stoked," Gomez responded, telling them the feeling is mutual. "This is a big, big dream for me and I can't wait." Well, now it's finally here! Watch the "Ice Cream" video above and revel in the pop-filled bliss.
Selena Gomez's Single Release Tease Post
Blackpink's Single Release Tease Post
Selena Gomez's "Selpink" Tease Post
Blackpink's Video Call With Selena Gomez
"Ice Cream" Music Video Teaser
Blackpink and Selena Gomez's "Ice Cream" Music Video