Shea Couleé Gets Emotional Meeting Naomi Campbell
Shea Couleé Got Teary Meeting Naomi Campbell on "RuPaul's Drag Race All Stars"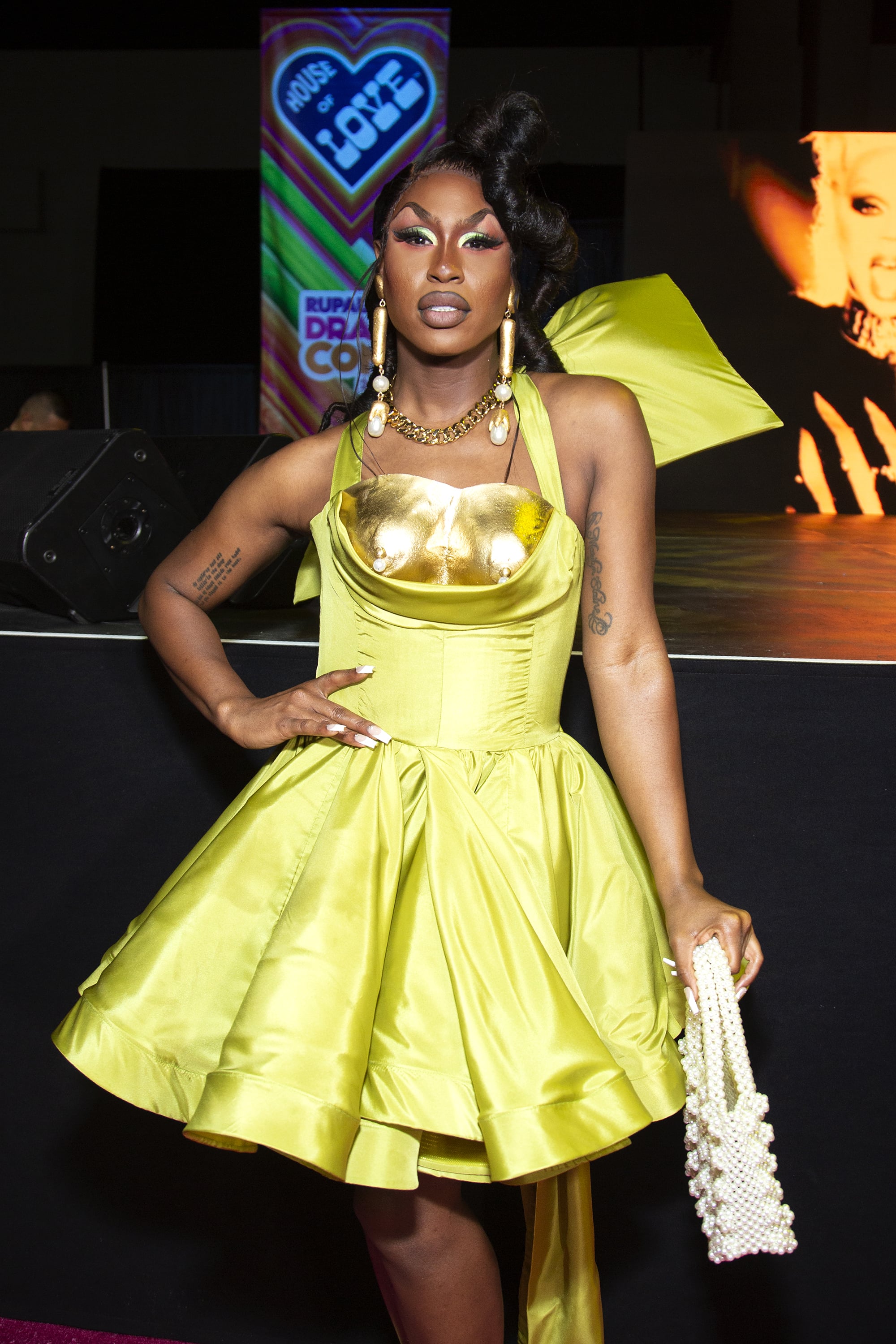 Image Source: Getty / Santiago Felipe
Sometimes meeting your heroes turns out exactly how you imagined. That was the case for Shea Couleé when she finally got to walk for Naomi Campbell in the season seven premiere of "RuPaul's Drag Race All Stars." The "All Stars" season five winner couldn't help but tear up when she told the runway coach how much she's meant to her personally — and the scene became even more emotional when the supermodel started doling out compliments in return.
First, Couleé explained why Campbell means so much to her in a confessional. "It is the most sickening, iconic thing to be walking on the runway in front of Naomi Campbell," she said. "Somebody whose walk I have studied to try and emulate her goddess-like energy, and this is my moment to show my teacher all that I've learned."
And that's exactly what Couleé did. After she strutted down the runway, Campbell was quick to express how impressed she was with the "All Stars" champ's performance. "You know what you're doing, you have it controlled, you know how to slow it down, to bring it up," Campbell said. "It was perfection for me."
Couleé couldn't help but cry happy tears over her mentor's compliments. After all, she's been candid about just how much Campbell has influenced her career. In April, she attempted to prepare viewers for the emotional weight of the sweet moment in an interview with Entertainment Weekly.
"There are few people I get starstruck around, because people are people, but Naomi Campbell is a goddess. I've looked up to Naomi since I was 4 years old," she explained. "Seeing her in Michael Jackson's ['In the Closet'] video and being like, 'Who is this powerful, beautiful, statuesque Black woman with cascading locks? Whatever she is, I want to be her.' To have her sit there and see me walk and say that she'd give no notes . . . To hear those words from someone like Naomi Campbell, that's one of the most affirming moments I've ever had in my life."
After the premiere, Couleé shared on Instagram that she cried again while watching the episode back — and this time she let the tears flow because she didn't have to worry about ruining her makeup. "There aren't enough words to describe the feeling of walking the runway in front of @naomi," she captioned a video of the moment. "She epitomizes black beauty and elegance, and to have her validate me in such a meaningful way was a dream come true. I ugly cried watching this back because I didn't want to ruin my makeup on the day."