Steve Lacy Previewed a Brand-New Song at His SF Concert, and I Love It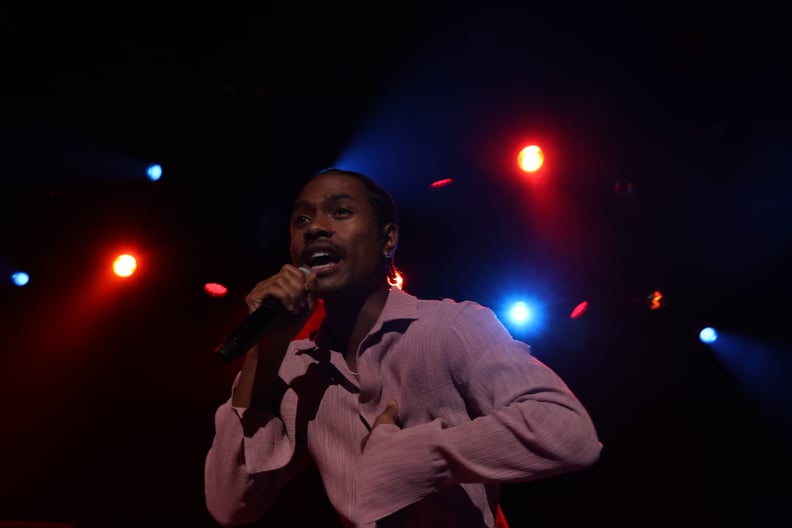 POPSUGAR Photography | Slade Warnken
POPSUGAR Photography | Slade Warnken
As Steve Lacy stood quietly on stage after performing his new debut album Apollo XXI, the crowd at The Fillmore in San Francisco erupted with the sound of screaming fans. It was so loud that you could actually feel the room vibrating. Lacy — who has already toured the world as part of the California supergroup The Internet — turned his head away before he began crying. If anything, his tears only made the room cheer louder.
The first time I saw Lacy was at Bonnaroo in 2016 when he was with The Internet. I remember halfway through the set, lead singer Syd pointed to him and let us all know that their guitarist had just graduated high school and could finally start touring with the band. As Lacy played a solo, his energy seemed timid, but listening to his music now, timid is the last word I'd ever use to describe the musical savant.
Lacy turned 21 this past Spring and now creates music that openly discusses change, queerness, love, and otherworldly joy that gives space for self-acceptance (as well as so much dancing). At the Oct. 25 Fillmore performance, Lacy radiated love and happiness as he moved across the stage to songs that he produced, wrote, and sang all by himself.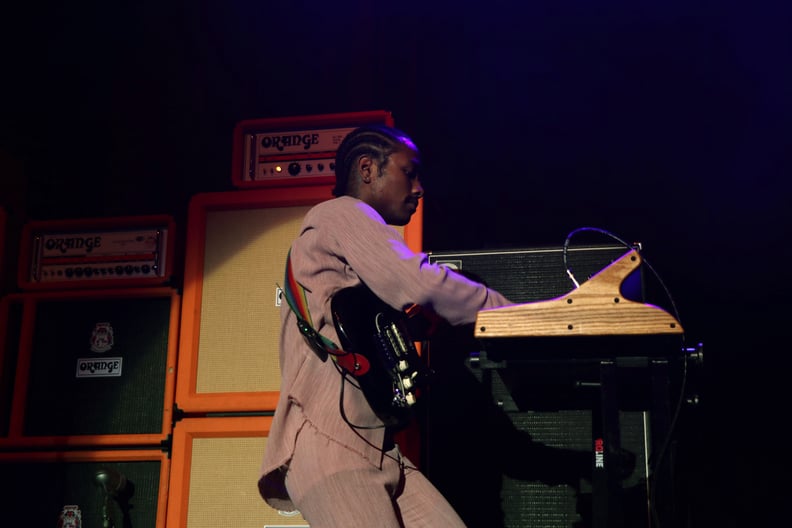 Lacy is no stranger to producing his own music. In fact, Lacy gained national attention for is recording all of the songs from his debut EP, Steve Lacy's Demo, on his iPhone. He also has production credits with artists like Kendrick Lamar, Solange Knowles, and Ravyn Lenae. At The Fillmore, Lacy continued to impress by constantly switching between the bass to the guitar to the synth. After performing the album's first single, "N Side," he cut the music out altogether to create sounds with the synth that I can't even describe. My ears are still recovering, but it was definitely worth it.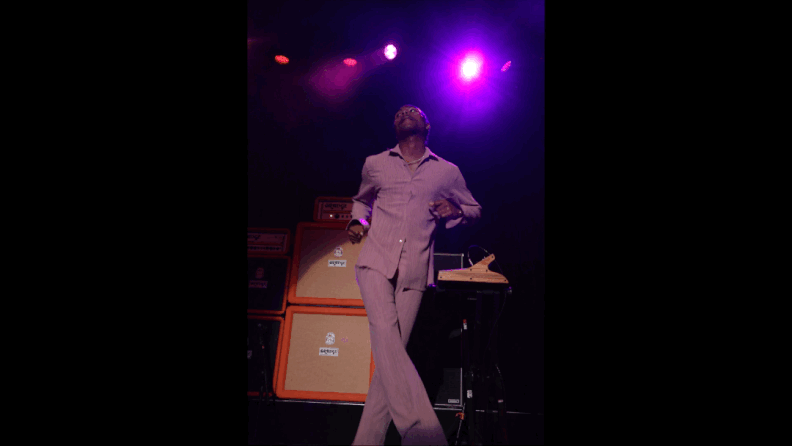 As the only person on stage (other than his DJ), Lacy was not afraid to make use of the full stage with or without an instrument. While album-based concerts sometimes drone on, Lacy's Apollo XXI performance barely had any dull moments. Lacy mostly played altered versions of the songs from the album that purposely flowed effortlessly into each other, and it wasn't until the song "Amandla's Interlude" that Lacy walked off stage for the first time for an outfit change.
Lacy came out after the interlude serving a seemingly Scottish-inspired gender-bending look with some bright purple socks. As he pointed to his shoes, Lacy told the crowd that he picked the heeled Gucci boots because, in his own words, "I'm a bad b*tch."
After performing the full album and shedding tears of joy, Lacy treated the crowd to a brand-new song (which can be heard in the clip above) that showcased a different side to his musical talents. Of course, Lacy revealed at the end that the song was written and produced by none other than himself. While Lacy didn't mention the name of the song, I'm sure it won't be one we forget any time soon whenever it's released.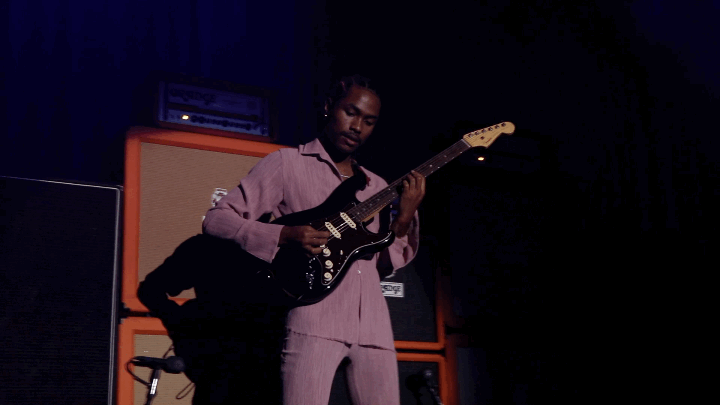 Performing current, old, and new music, Lacy left the crowd stunned and amazed. Lacy himself agreed that this was a show he would never forget. Maybe it was the simple fact that Lacy was the same age if not younger than most of the people in the audience, but he really seemed to connect with the crowd in a way that was effortless. There was none of the timid energy I thought I noticed three years ago at his Bonnaroo performance. Instead, Lacy sang, danced, and expressed himself on stage in a way that made you want to live a life as free as him. If you'd like to see Lacy on the Apollo XXI tour, you can check out this link to see if there are any upcoming tour dates in a city near you.