Confused by Synchronic's Ending? We've Broken It Down For You

Although it was released in October 2020, Synchronic is just now seeing a new life on Netflix. The film, which was written and directed by horror duo Aaron Moorhead and Justin Benson, stars Anthony Mackie and Jamie Dornan as best friends and paramedics Steve Denube and Dennis Dannelly. Set in New Orleans, Synchronic follows Steve and Dennis as they witness a string of horrific accidents and murders. It's not until about halfway through the sci-fi thriller, when the true nature of Synchronic is discovered, that things begin to click. To fully understand Synchronic's bleak ending, we need to break down its premise, what happens to Dennis, and what happens to Steve.
Synchronic's Premise
Steve and Dennis work as paramedics in New Orleans, leading them to frequently encounter a variety of medical emergencies. During their routes in Synchronic, the pair come across one grisly accident or death after the next. None of these incidents seem connected until Dennis's daughter Brianna goes missing after taking a synthetic drug known as Synchronic. Originally meant to be a substitute for DMT, Synchronic actually allows you to travel to another time period. We learn that all the deaths happened in the past, and the victims are returned to the present as corpses. While adults appear in the past as "ghosts," allowing them to easily come back, adolescents' pineal glands haven't fully calcified yet and cause them to get stuck in the past. As a teenager, Brianna is able to physically travel to the past and get stuck. Unlike most adults, Steve's pineal gland hasn't calcified yet, so he takes it upon himself to find Brianna and bring her back.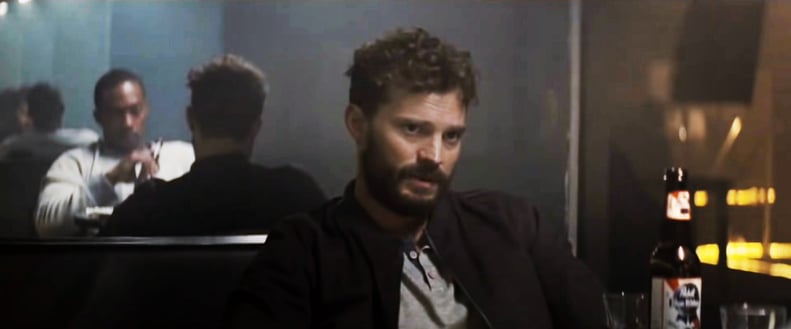 What Happens to Anthony Mackie's Character, Steve?
Steve's ending isn't a happy one. He learns he has an inoperable tumor on his pineal gland and could have anywhere between six weeks and 60 years to live. Because of his diagnosis, he also learns his pineal gland is "like a teenager's." After Brianna's disappearance, he buys up all the Synchronic he can, only to be confronted by the drug's maker, Dr. Kermani. It's Kermani who tells him how Synchronic works, including why it sends people to the past. Steve lies to Kermani about destroying his supply, and decides to use Synchronic to bring Brianna back. Throughout his journeys, he learns that the location in which you take the drug impacts which time period you're sent to, that you can bring things back with you, and that you have to be in the same location you took the Synchronic to go back to your time.
Steve quickly learns that Back to the Future was wrong when it came to romanticizing the past — the past is extremely dangerous for him as a Black man. He even loses his dog, Hawking, on a trip through time when a racist homeowner pulls a gun on them, causing them to get separated. He finally learns where Brianna took the drug with his second-to-last pill, leaving him one chance to bring them both back. Steve is sent to a battlefield where he finds Brianna hiding in a trench. He gives her the final pill and just before they're able to make it back, they're confronted by a person with a gun who claims Steve is their slave. To stop them from shooting, Steve puts his arms up and walks slowly toward them, but gets too far away from the rock as Brianna makes the leap. Brianna makes it back to the present and Steve appears as a "ghost" just long enough to shake Dennis's hand.
Sadly, it doesn't seem like he will ever be rescued, as Dr. Kermani made it clear he'd destroyed all the remaining Synchronic. Dr. Kermani is also the only one able to create more of the drug, and his death from suicide is reported on the radio in the film.
What Happens to Jamie Dornan's Character, Dennis?
Dennis spends most of Synchronic trying to keep his life from falling apart. After the disappearance of Brianna, his marriage is on the rocks and he becomes combative with Steve, claiming Steve has a problem with alcohol. He wants to do anything except go home, and can be seen popping pills to deal with his day-to-day. In the end, he's reunited with Brianna but loses his best friend. As Steve fades away into the past, all he can do is shake Dennis's hand.